The View cohost addressed the topic of her sexuality while appearing on Raven-Symoné's podcast, sharing that it's a question women have asked her for many years.
Whoopi Goldberg says she's not a lesbian — even though Raven-Symoné wishes she was.
On a recent episode of Raven-Symoné and her wife Miranda Maday's podcast, The Best Podcast Ever with Raven and Miranda, Whoopi addressed the topic of her sexuality after Raven-Symoné joked to her former View cohost that she gives her "lesbian vibes."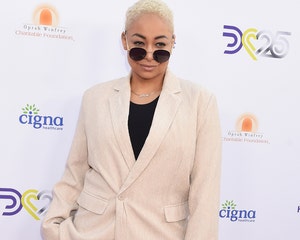 Raven-Symoné Reveals She Had Lipo, Two Breast Reductions Before She Was 18: 'I Got a Twofer'
"Honestly, when I was around you, I loved you so much, like I just wanted to be up underneath the titty the whole time," said Raven-Symoné, who was a cohost on The View from 2015 to 2016. "But that's also because you just kind of gave me lesbian vibes.'"
"Sometimes, Whoops, you give me lesbian vibes, you give me stud vibes," she added.
The Disney Channel alum's wife and cohost Miranda joked, "I think this actually just a secret fantasy of Raven's. I think she just wants everyone to be gay, and she's just really hoping you'll come out right here, right now.'"
"So if you want to tell us anything, Whoops, you're more than welcome to," Raven-Symoné quipped.
Whoopi then set the record straight, stressing that she's "not a lesbian," despite many people making assumptions that she is.
Waiting for your permission to load the Instagram Media.
Instagram Media Unavailable
"Women have been asking me this for as long as I've been around. I am not a lesbian. But I know lots of them, and I've played them on television," she said. "But I have always had lesbian friends because they're just my friends."
"I'm not gonna kiss you, but I'll kiss you over here, I'll do this, but I'm not going to do this … And they're like, 'OK!" she added.
Raven-Symoné went on to praise Whoopi for her ability to "embrace" both her "masculine and feminine" side.
"Which makes me happy because I can also say, to all those people who judge the lesbian community or the gay community," she said. "There is something beautiful about a woman being able to embrace their masculine and feminine at the same time and wear it so well, like you do."
"It's fantastic. You're not either one or the other. You're just a human living in your body, and it doesn't really correlate to sexual orientation or any of that," she explained. "It's just the way you present, and it's so warming … You live in this duality so well, and I just want to applaud you for that."
Whoopi, 67, has been married three times. She married drug counselor Alvin Marvin from 1973 to 1979, cinematographer David Claessan from 1986 to 1988, and actor Lyle Trachtenberg from 1994 to 1995.
Meanwhile, Raven-Symoné — who publicly came out as gay in 2013 — married Miranda in 2020.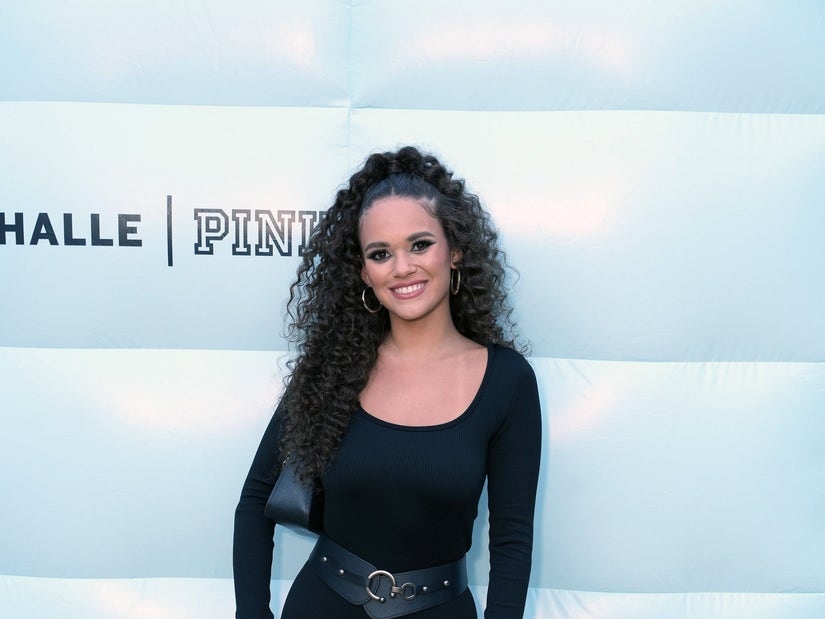 Source: Read Full Article