One Tree Hill star Bethany Joy Lenz says she got pulled into a religious cult for nearly the entire run of the show, crediting the cast for trying their hardest to "rescue" her from it.
Bethany Joy Lenz is opening up about her time in a "Bible-based cult," which happened to coincide almost entirely with the run of her show One Tree Hill, which aired from 2003 to 2012. It was no secret, though, with the cast doing their best to "rescue" her from the group.
Lenz explained that she was "very committed" to her faith, which led to her getting roped into a weekly Bible study that evolved into something far more nefarious.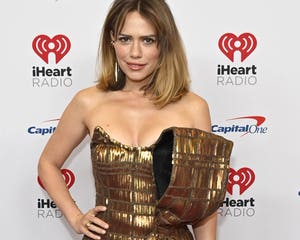 One Tree Hill Star Bethany Joy Lenz 'Was In a Cult for 10 Years'
"I was really committed to being the best version of me that I can be within the context of what I knew," she told Variety in a new interview, explaining how she came to be part of the group. She'll go into even more detail in her upcoming memoir. per People.
She explained that she was open about the study group with her cast-mates, but clearly what she was sharing sent up enough red flags, because she said, "For a while, they were all trying to save me and rescue me, which is lovely and so amazing to be cared about in that way."
The actress also noted that their overt efforts didn't work because she "was very stubborn" and "committed to what I believed were the best choices I could make."
She has not yet identified the group — saving that for the book — but said it shares similarities to NXIVM, with her group's leader reminding her of NXIVM leader Keith Raniere. That group also famously lured a TV actress into its ranks, though Smallville star Alison Mack became a leader in the group and wound up imprisoned.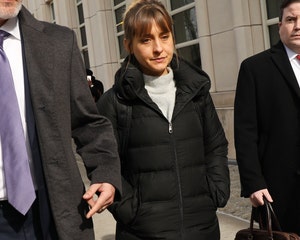 Allison Mack Released from Prison Early In NXIVM Sex Cult Case
Lenz said that the group she was a part of used some similar tactics, including a classic from the cult playbook, where they set out to "build a deep wedge of distrust" within her toward her show's cast and crew.
"As much as I loved them and cared about them, there was a fundamental thought: If I'm in pain, if I'm suffering, I can't go to any of these people," she recalled of that time. "So you feel incredibly lonely."
The influence of the cult even derailed her burgeoning career, with Lenz turning down film and theater roles. "Everything I'd trained for, all my childhood dreams were coming true and I said no to all of it so I could go live with this remote, small group of people, convinced I was making a noble, spiritual sacrifice," she said.
At the same time, the sometimes grueling schedule of a long-running broadcast television series proved beneficial to her, and detrimental to the cult's indoctrination efforts.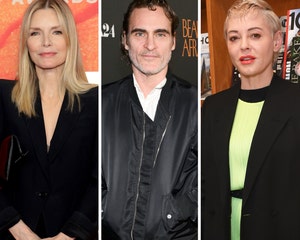 9 Celebrities Who Say They've Been in Fringe Spiritual Groups
She said that in many ways the show saved her life, because while many in the group were immersed in its culture "day after day," she spent nine months of every year in North Carolina, away from the cult's influence.
"I had a lot of flying back and forth, a lot of people visiting and things like that, but my life was really built in North Carolina," she said. "And I think that spatial separation made a big difference when it was time for me to wake up."
She doesn't recall ever being "consciously scared" during her time in the cult, but did experience "a few physical interactions" that didn't sit well. It was those moments that helped her "be able to recognize a bit of what was happening" and "start to make strides to get out."
Ultimately, Lenz said she did separate herself from the group "very shortly" after the series wrapped. She explained that it was a process she had to go through on her own, despite the best intentions of friends and family.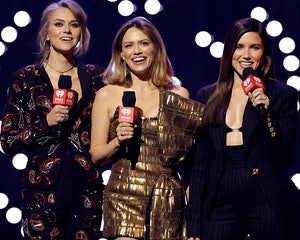 One Tree Hill Women Claim They Were Threatened Into Doing Maxim Cover Shoot
She also offered some advice as to how to be there for someone in this situation. "Somebody's walking into it, they're walking in for a reason. There's something that's filling a need, it's filling a void and the best thing that you can do is just build a trust with that person," she said.
"Sometimes, it's a long haul and you've just gotta keep showing up and you cannot give them a reason to cut you out of their life, because they will in a second," she added. She doesn't believe anyone could have talked her out of it, but having people outside of the cult's influence still in her life certainly helped her keep some perspective.
As for why she's opening up about it now, Lenz says it's in hopes that she can make a difference for someone else. "What good are our painful experiences if we just lock them away and pretend like everything's perfect?" she asked. "That's not doing anybody any good."
"I just want to squeeze every ounce of help out of this experience," she emphasized. "I want this experience to just be the f–king biggest lemon I ever had. Let me fucking squeeze out all the juice for everybody else — we're gonna make some lemonade."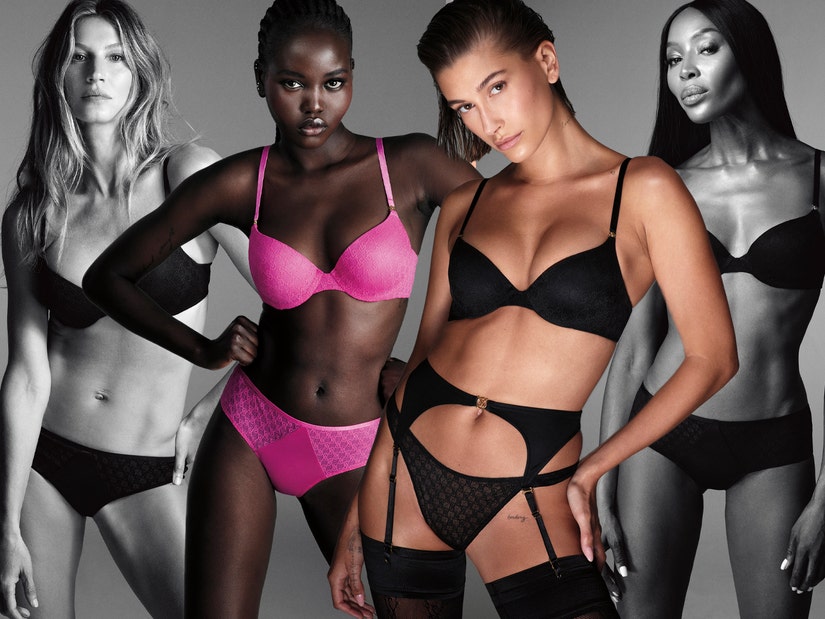 Source: Read Full Article