Royal biographer Omid Scobie spilled all the details about everything that happened during the final hours of Queen Elizabeth II's reign.
Perezcious readers will recall that Prince Harry tragically didn't make it to Balmoral Castle in Scotland from London to say goodbye to his beloved grandmother before she died. In an excerpt from the upcoming book Endgame obtained by People, Omid confirmed what some had already suspected about that day — a big reason the 39-year-old never made it in time was because the royal family left him "in the dark" about the situation. We're talking about everything from the severity of her declining health to the travel plans to the castle and more.
Prince Harry and Meghan Markle had been in the UK for several engagements in September 2022, including the WellChild Awards. At the time, Buckingham Palace announced that the 96-year-old monarch was told by her doctors to rest. However, her condition turned out to be much worse than the public anticipated. But it wasn't just the masses who were caught off guard. Even Prince Harry allegedly had no idea the palace was planning for Queen Elizabeth's final hours!
But on the morning of September 8, the Duke of Sussex received a call from an unknown number. While he typically would ignore it, the book said Meghan encouraged him to "answer it." It ended up being his father, King Charles, on the other line — giving him the worst news:
"He tapped accept just before it stopped. Harry hadn't spoken to his father much that year, but this was not the time for any father-and-son tension. Charles told him he and Camilla were about to leave Dumfries House for Balmoral, where Princess Anne was already by the Queen's side. He told Harry to make his way to Scotland immediately. William, whom Charles had just spoken to, was supposedly working on arranging travel."
Harry immediately texted Prince William about the plans to get to Scotland and if he and Meghan could join them. However, Omid wrote that he received "no response." Look, we know the brothers don't get along. But William couldn't put aside their differences for a few hours, reach out, and help his brother get to the castle to say goodbye to their grandmother? Seriously? That is cruel. No wonder they're feuding…
When no one — not even other family members or palace aides — would give him information about what was going on, the Sussexes and their team were forced "to operate in the dark." Prince Harry was later told that William got a flight for him, disgraced Prince Andrew, Prince Edward, and Sophie, Duchess of Edinburgh. But still, he wasn't able to get in touch with anyone about joining them on the flight. A source close to Harry and Meghan recalled:
"It was upsetting to witness. was completely by himself on this."
As travel options became limited, Charles called again to tell Harry to come alone — meaning do not bring Meghan at all. He reluctantly agreed, although only after his father told him Princess Catherine wouldn't be traveling there either. The now-king cited "protocol" at the time. But in reality, Catherine decided to stay behind to be there for her and William's kids from their first day of school. The rest of the family simply "didn't want Meghan there," according to a former palace aide.
When Harry sent another message to William after the call, he was ignored once again. Despite the extra seats on the private jet his older brother chartered, the Archewell co-founder clearly wouldn't get an invite to join them. He was alone. So he had to figure out travel arrangements himself. A family insider said:
"William ignored him. He clearly didn't want to see his brother."
Eventually, Harry was able to find "a private charter costing from Luton Airport, a 40-minute drive from Frogmore without traffic," and began to make his way to Scotland. But hours before his plane took off, the queen had already died — and no one from his family had told him. The book states:
"Though rumors of the Queen's passing were rife at this point, Harry had no way of knowing whether it was true. His father doesn't carry a cell phone and his brother wasn't acknowledging his existence. When William and the others landed at 3:50 p.m. to discover the news that the Queen had passed away at 3:10 p.m., Harry still had no idea what was going on when his own plane finally took off at 5:35 p.m. And, as his phone service cut out after takeoff, he remained in the dark for the duration of his 70-minute flight."
So, so awful. What makes this situation worse? While Harry had been in the air, the Sussexes' team and Buckingham Palace were battling it out over whether to wait to reveal the news before the prince was informed! A close family source alleged:
"His team literally had to beg for them to wait for his plane to land and they reluctantly agreed to hold the statement back for a little bit."
The palace said King Charles attempted to call Harry first. However, Omid claims sources told him there was no proof of this happening. No missed calls. Harry's plane was unfortunately forced to circle the airport several times before landing due to the bad weather at the time, and time had run out. So without informing Harry, the palace decided to pull the trigger and announce the Queen's passing at 6:30 p.m. The book explains:
"When Harry's plane finally touched tarmac twenty minutes later, he received a text from Meghan urging him to call ASAP followed by a breaking news alert via the BBC News app with the announcement of the Queen's death. Palace 'sources' later briefed certain papers that Charles had personally shared the news with his younger son, but this was just a move to save face."
A friend of Harry said he "was crushed" when he found out, adding:
"His relationship with the Queen was everything to him. She would have wanted him to know before it went out to the world. They could have waited just a little longer, it would have been nothing in the grand scheme of things, but no one respected that at all."
Again, it's terrible the family couldn't ignore their feud during this difficult time. When Harry arrived at Balmoral, the book shared that "Princess Anne warmly greeted him and led him to the Queen's room, where he spent a quiet moment privately paying his respects." Afterward, he wanted to give his condolences to Charles but was unable to do so since he, William, and Camilla left for Birkhall together. The trio did not invite Harry to join him. Jeez.
When Harry sent a heartfelt message about the loss of their grandmother to William, he received no reply… again. So instead of sticking around, especially since none of them offered for Harry to travel back with them the next day, Harry left. He booked a ticket for British Airways on the next available flight.
No one would blame Harry if he had been enraged at his family for their actions. Any one of us, left alone and denied a goodbye with our grandmothers, would understand. Reactions, Perezcious readers? Let us know in the comments below.
Related Posts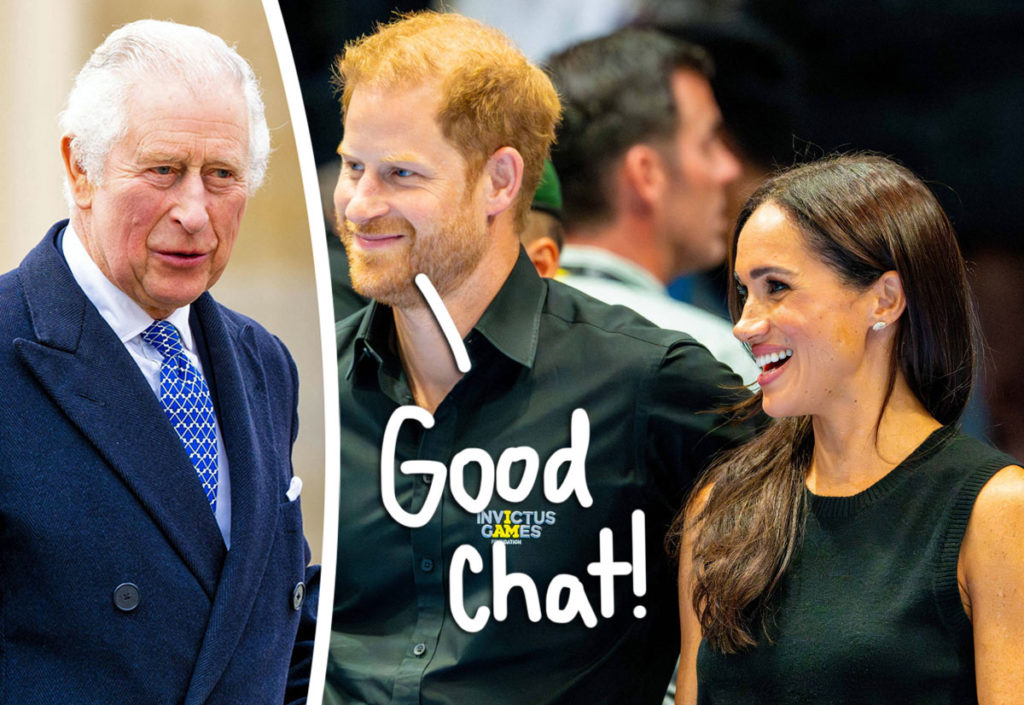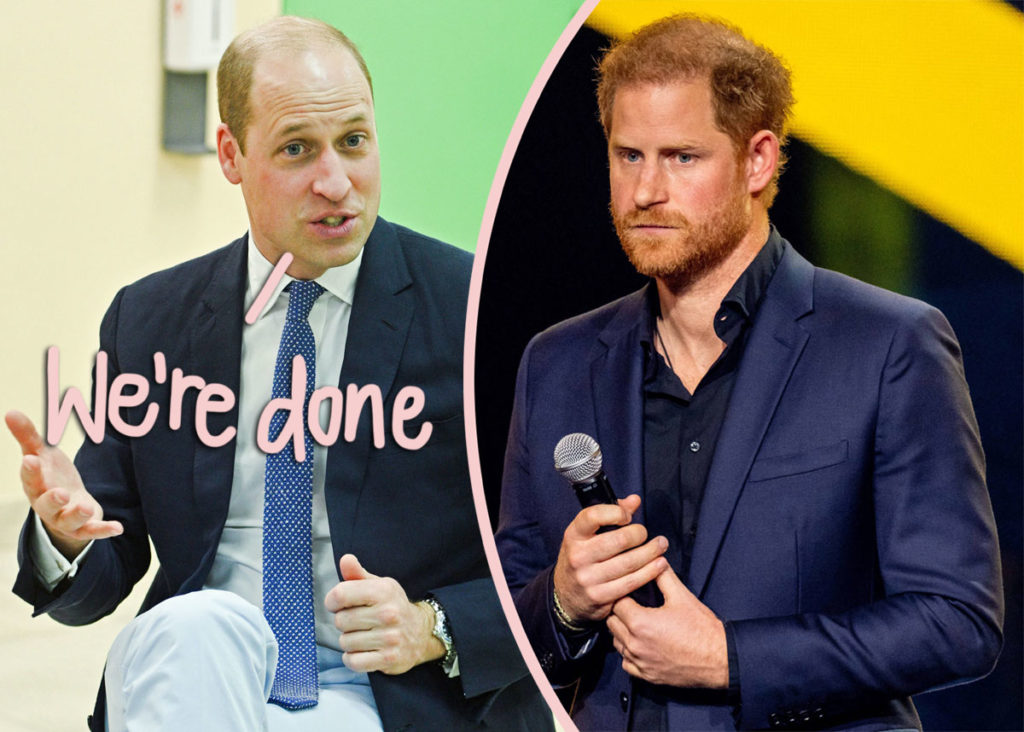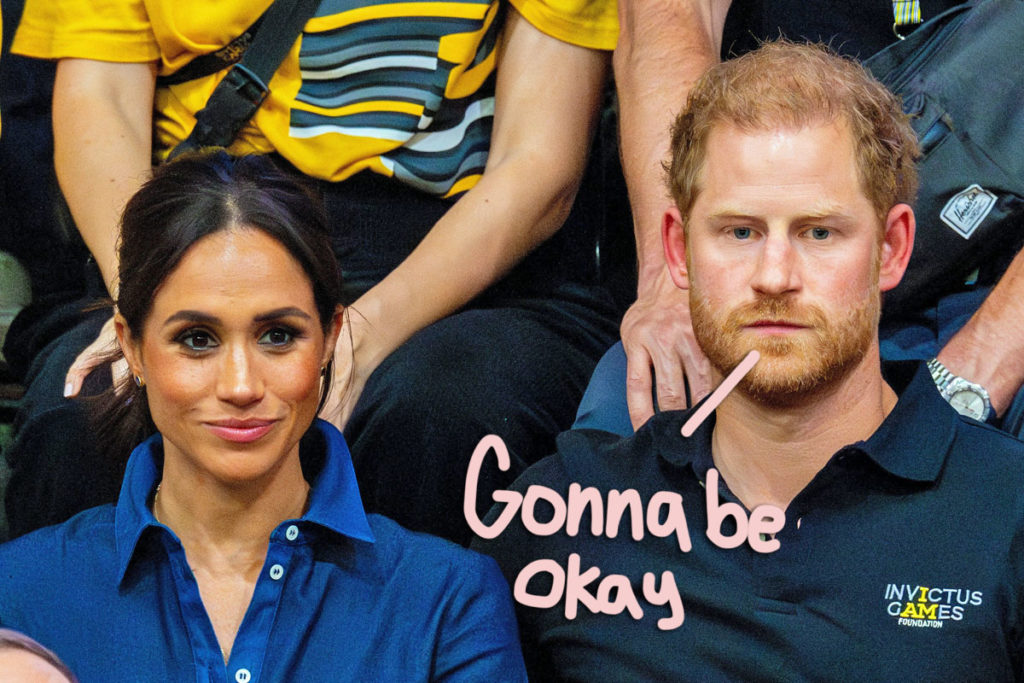 Source: Read Full Article