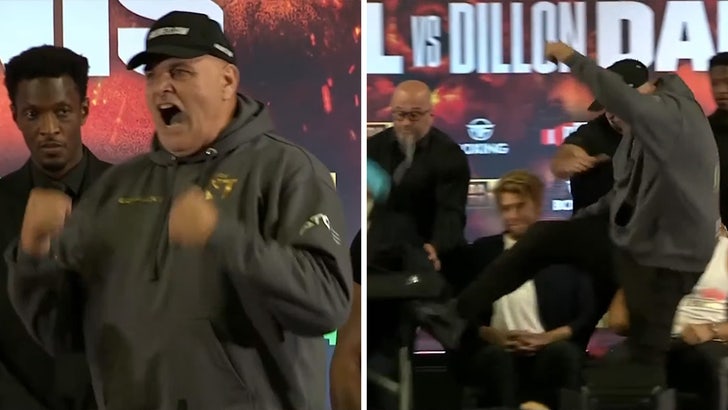 Things went from 100 to 100 at the KSI vs. Tommy Fury press conference on Tuesday … 'cause the entire event was absolute chaos from start to finish — with TNT's dad flipping tables and Logan Paul throwing cake at Dillon Danis.
The wild incident just went down minutes ago at Wembley Arena in London … with all four fighters — as well as John Fury — unleashing menacing insults left and right.
But, it was John who got so fed up with the personal jabs, he decided to take action — hurling a table upside down and kicking another in a rage.
Everyone on stage stood up and got in a scuffle … with KSI and Tommy needing to be held back. Logan loved every second of it, hopping up on his chair to get a better view.
Danis, on the other hand, picked up a chair … but was talked out of throwing it.
John then took his shouting fit to the crowd … thrusting as the fans in attendance erupted in cheers.
Eventually, everyone was escorted offstage … and we're assuming cooler heads prevailed.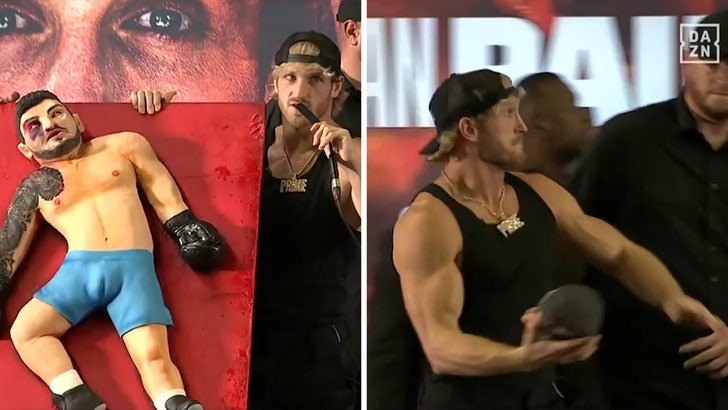 Earlier in the presser, Logan said he got a birthday gift for his opponent … revealing a customized cake in the shape of a knocked-out Danis.
Dillon — who's posted constantly about Paul's fiancée, Nina Agdal, on his social media pages over the past week — responded by taking yet another shot at the model … and Logan clapped back with his own jabs.
"Run your mouth all you want, but you know damn well you ain't ever been with any girl as beautiful as my girl," Paul said.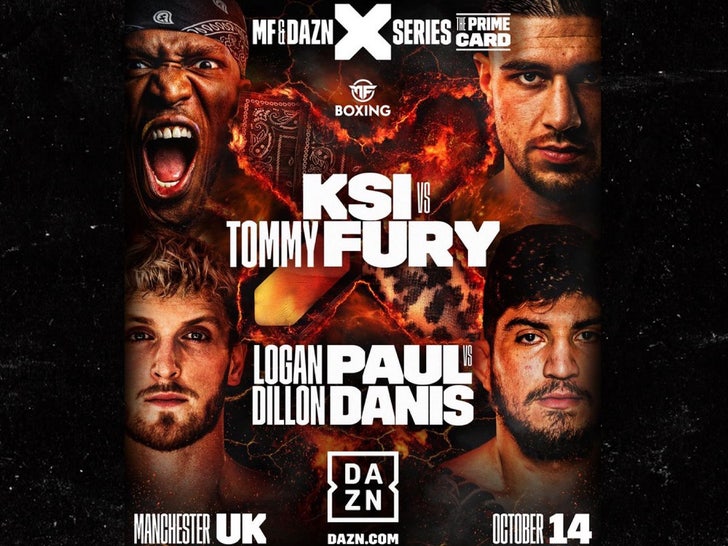 "You've resorted to attacking a woman as your fight tactic, no wonder you're friends with Conor McGregor. Where is he, by the way?"
Eventually, Logan decided to decapitate the cake version of Danis and throw its head in his opponent's direction … and Dillon tried to charge back, but security intervened.
The real fights go down Oct. 14 … and if it's anything like Tuesday's presser, it's guaranteed to be chaos.
Source: Read Full Article