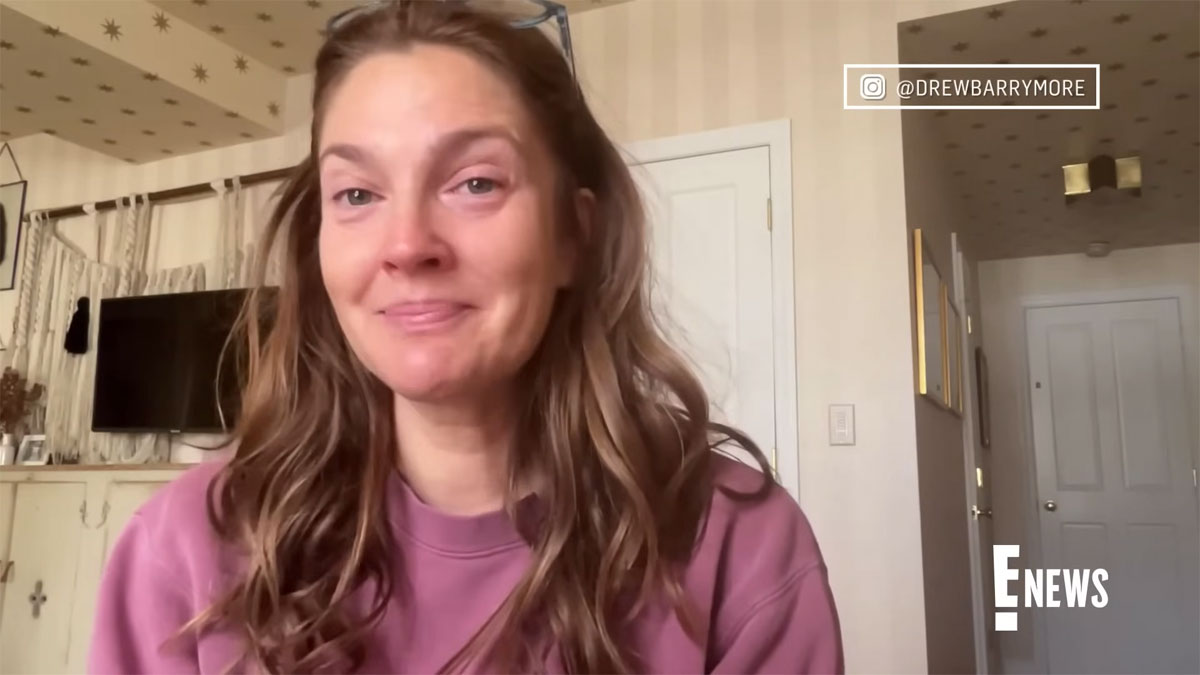 On Friday Drew Barrymore posted a teary video to Instagram (below) where she continued to defend her decision to bring back her talk show amid the ongoing writer and actor strikes. She tread a lot of familiar ground, including that it was bigger than her, if she could make a show work during the pandemic then why not now, and that she owned her decision. The video was taken down not long after posting, but was saved for posterity's sake by others on the interwebs. Well, by the time I was finishing jotting down my notes to cover her video, Drew had capitulated and announced that her show would not return until the strikes were over. Maybe it was being put in the same conversation as Bill Maher, maybe fellow Charlie's Angels gave her an ass whooping, maybe ET phoned Earth to scold her. Whatever the final straw was for Drew, it's having a ripple effect across daytime talk shows:
"I have listened to everyone, and I am making the decision to pause the show's premiere until the strike is over," she wrote on Instagram. "I have no words to express my deepest apologies to anyone I have hurt and, of course, to our incredible team who works on the show and has made it what it is today. We really tried to find our way forward. And I truly hope for a resolution for the entire industry very soon."

"We support Drew's decision to pause the show's return and understand how complex and difficult this process has been for her," a spokesperson for CBS Media Ventures told Variety in a statement.

"The Drew Barrymore Show" will air repeats for the foreseeable future, a knowledgeable individual told Variety. Episodes that were taped last week when the show went back into production will not air.

The WGA has canceled planned pickets of "The Drew Barrymore Show." Striking guild members will be picketing "The View," which is a WGA-covered struck show, on Monday.

Barrymore faced swift blowback for her decision to resume taping her talk show despite Hollywood's ongoing labor strikes. Variety reported on Saturday that part of Barrymore's choice to bring back the show stemmed from contractual obligations with station partners across the daytime TV business. As part of the fallout, National Book awards rescinded Barrymore's invitation to host its upcoming annual award ceremony.

As long as hosts or guests don't discuss or promote struck work, Barrymore wouldn't have been violating SAG-AFTRA rules. (The Network Code agreement allows daytime hosts to perform hosting duties.) But Barrymore's show operates with union writers, so new episodes would have required moving forward without their writers on staff.

At the time, the WGA condemned Barrymore's decision in a statement, saying, "Drew Barrymore should not be on the air while her writers are on strike fighting for a fair deal. In reality, shows like this cannot operate without writing, and that is struck work." The Guild has not responded to request for comment about Barrymore's reversal in programming.

Following Barrymore's pause, CBS' "The Talk" and "The Jennifer Hudson Show" also announced they would no longer return on Monday as planned. Other daytime talk shows that have returned this season include "The View," which has been airing without its writers, as well as "Live With Kelly and Mark" and "Tamron Hall Show," neither of which have writers and are not covered by the WGA.

Barrymore apologized in a now-deleted video, in which she says she owned the choice to bring back her show. "I certainly couldn't have expected this kind of attention," she said. "I wanted to do this because as I said, this is bigger than me, and there are other people's jobs on the line."
[From Variety]
"I certainly couldn't have expected this kind of attention." Really?!? Shouldn't there be at least three people on her payroll whose job it is to expect something like this? In the four-minute video where Drew said this, she also claimed that she does not have a PR machine behind her. I find that very hard to swallow, but whoever is on PR for Drew and the show has really messed up. Like I've said before, it's incredible to see how Drew and her people have, in the span of a week, squandered all the positive public image she had earned with her show.
On the plus side, at least now we have a trifecta of CBS talk shows on hiatus. Why is that a boon? Because CBS is part of Paramount. In addition to CBS, Paramount is also parent to BET, Comedy Central, CW, MTV, Nickelodeon, Showtime, and VH1. That's nine studios right there that are in bed together, and one of them has an increased incentive for their AMPTP representation to find a resolution with the WGA and SAG-AFTRA. And that is how striking works.
— Meech (@MediumSizeMeech) September 15, 2023
https://www.instagram.com/p/Cw3JNEVOhdS/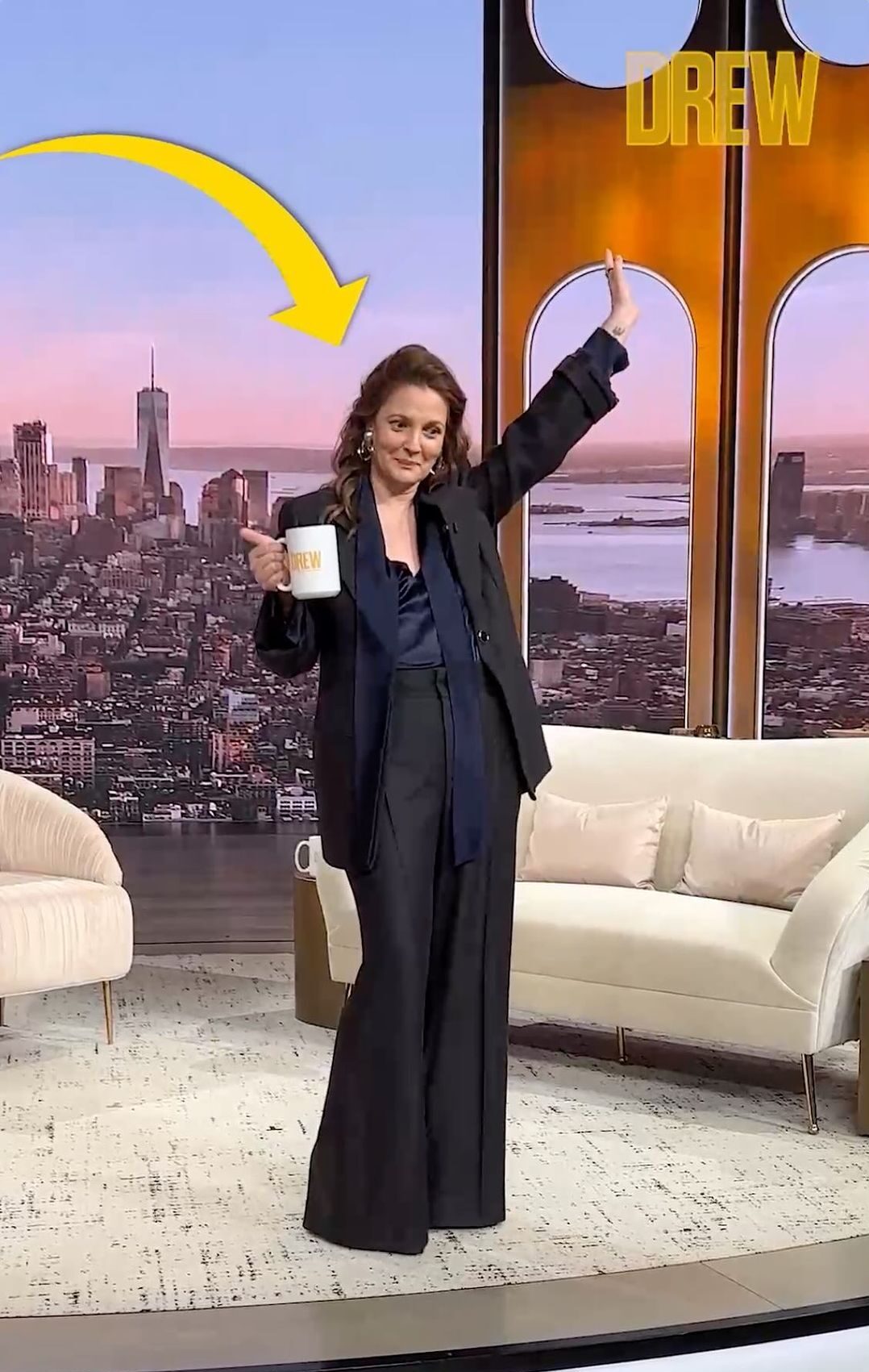 Source: Read Full Article