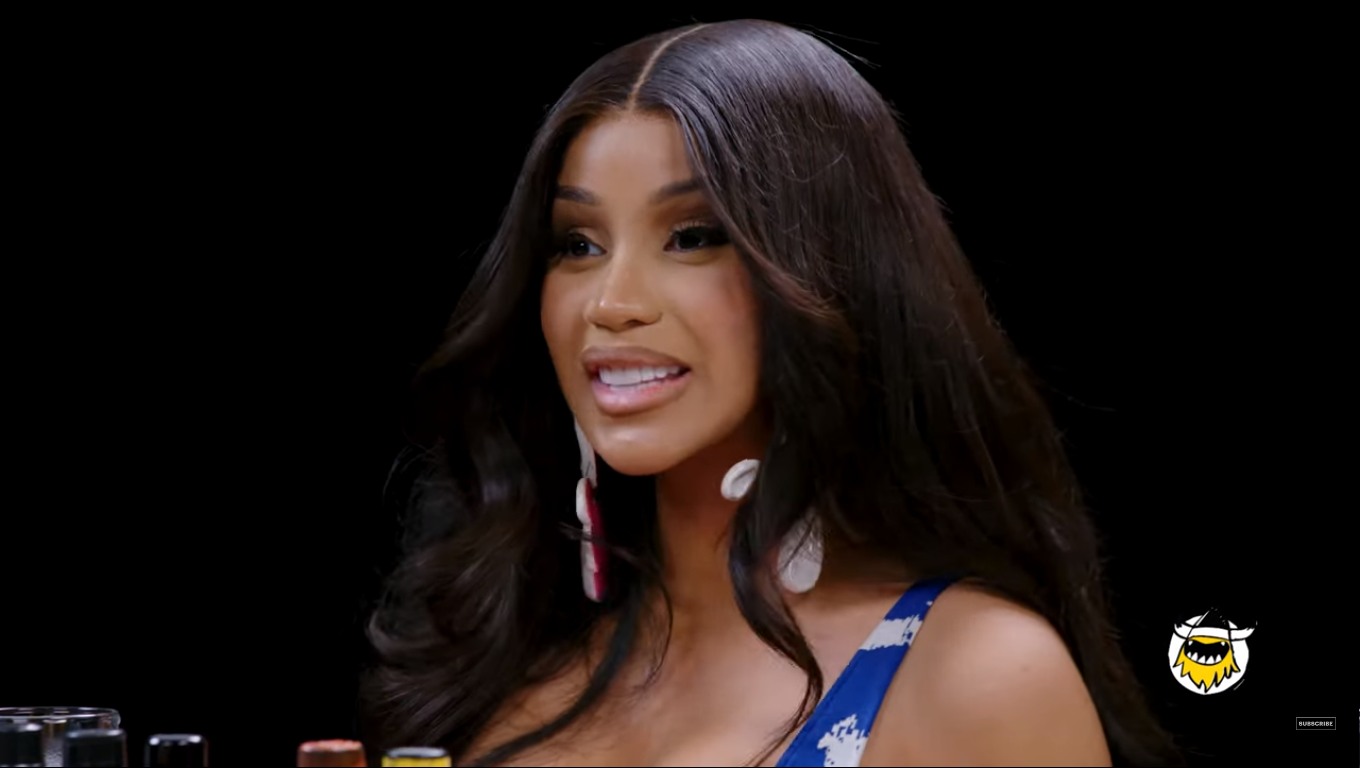 I love Hot Ones, the YouTube show which has arguably become one of the hottest promotional stops for actors, musicians, writers and reality stars. Cate Blanchett appeared on Hot Ones during her Tar promotion, and it felt like that was a huge breakthrough. Suddenly, A-listers were booking it to Hot Ones, a show where celebrities just sit around, eating progressively spicier wings and answering questions. Well, Cardi B finally decided to do Hot Ones. She says she did it for her fans, because they were begging her to do it. She acquitted herself well, honestly, although she did take very small bites for the most part. Here's the full video:
Cardi looks beautiful, but I wish she had worn her hair back. The giant chandelier earrings were also annoying me. But overall, she did well, especially when someone handed her the ice cream. I always wonder why every Hot Ones guest doesn't bring their own ice cream. Surely, that's the best way to combat the heat?
My favorite parts, in no particular order: Cardi using logic and Sun Tzu's The Art of War to explain why aliens are not real and not visiting Earth; Cardi being a history nerd and geeking out about how much she loves FDR and Elenor Roosevelt; Cardi being a fashion girlie and geeking out about Thierry Mugler; when the heat starts kicking her ass and her voice breaks; Cardi referring to each wing as "her" and "she."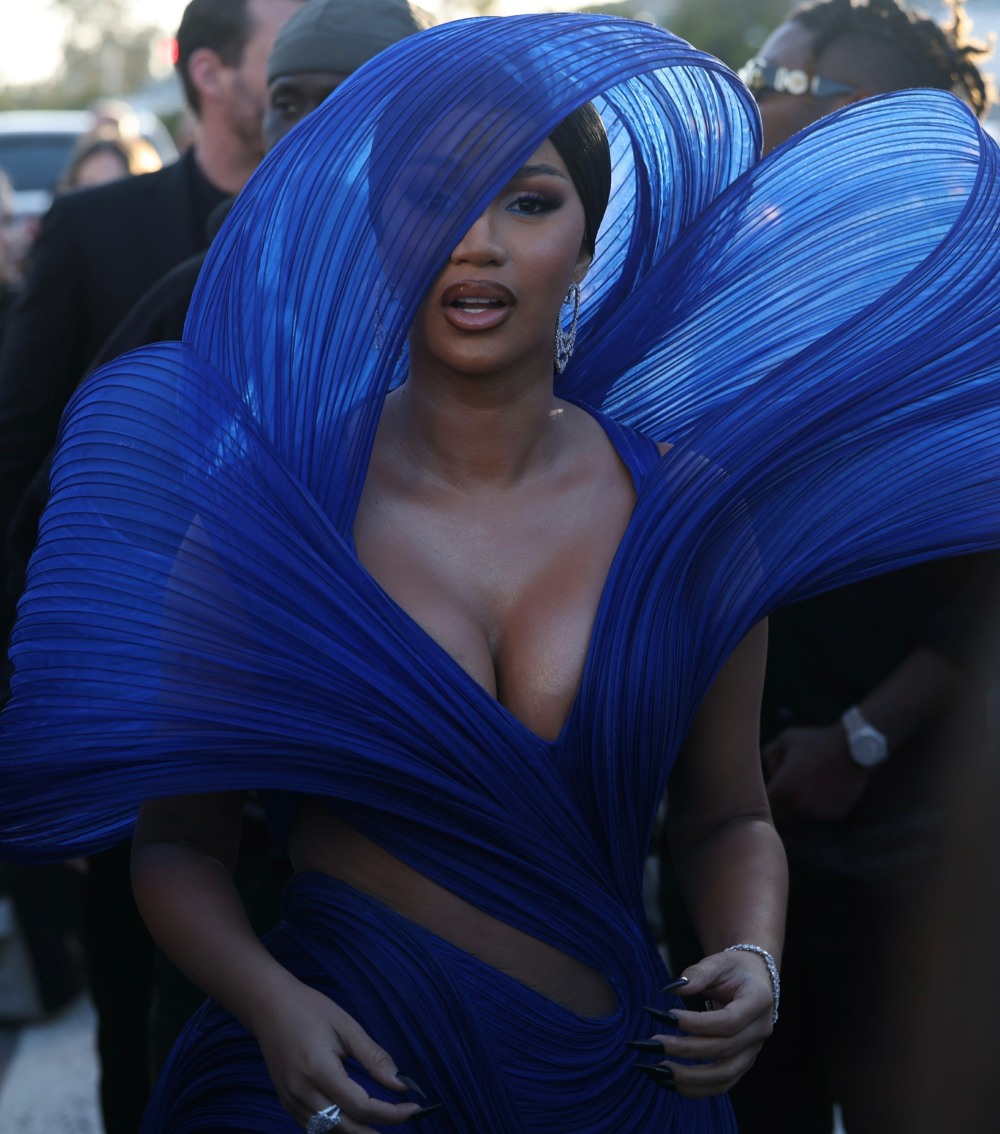 Photos courtesy of Backgrid, Cover Images, screencap courtesy of Hot Ones/YouTube.
Source: Read Full Article