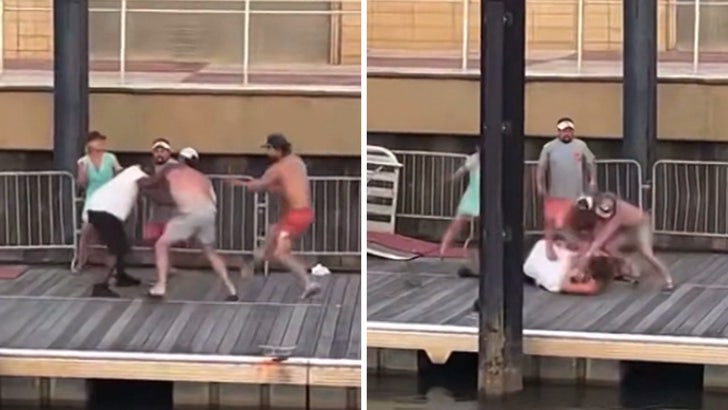 The Alabama riverboat co-captain who got into that epic fight with a group of white boaters says the men threatened to beat him to death during the wild melee.
Damien Pickett, the co-captain of the Harriott 2 passenger ferry — and the man who tossed his hat in the air — told police the boaters who ganged up on him peppered him with threats during the beatdown on the docks, telling him "I'm gonna kill you, motherf*****. Beat your ass, motherf*****."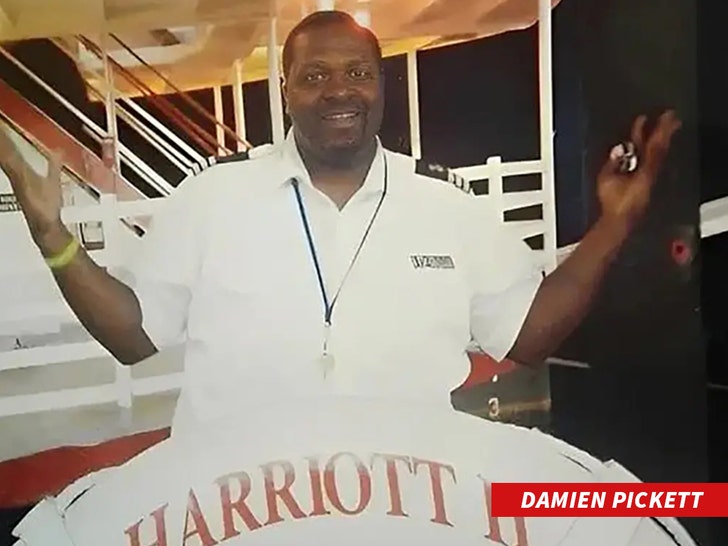 Damien's claims are part of his written account of the incident, first obtained by NBC News, where he tells police his side of the story.
The co-captain says crew members on the Harriott 2 asked the folks on the pontoon boat to move several times because it was docked where the ferry needed to land, and he says the boaters responded by giving them the middle finger.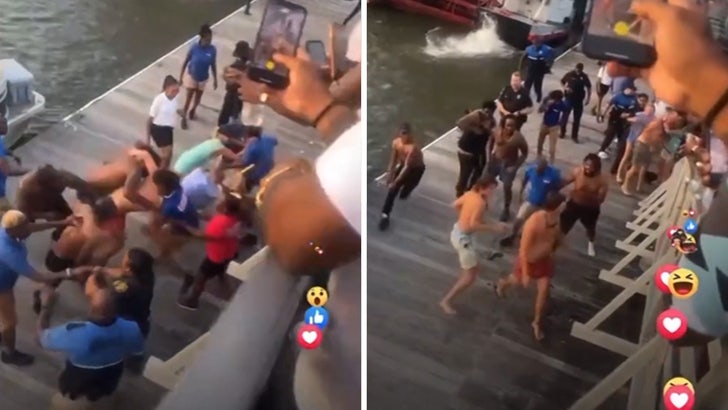 Damien says he and a dockhand went to shore and untied the pontoon boat, moving it "three steps to the right" before tying it back to the dock to clear space for the Harriott 2 … and that's when he claims 2 of the boaters ran up to him and yelled, "Don't touch that boat motherf***** or we will beat your ass."
The co-captain says the men continued to threaten them and then the pontoon boat's owner — dressed in a gray shirt, red shorts and a sun visor — eventually came over and got in his face.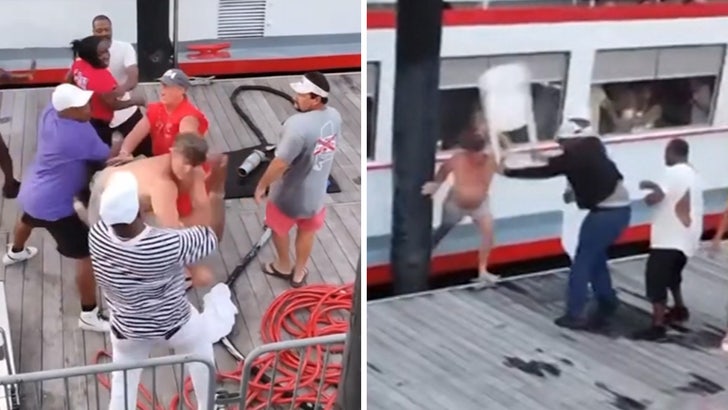 Damien says the guy who threw the first punch was "a tall, older white guy" who hit him in the face … and he says he soon found himself being attacked from all angles, so he started defending himself and fighting back.
The co-captain couldn't tell police how long the brawl lasted, explaining … "I grabbed one of them and just held on for dear life."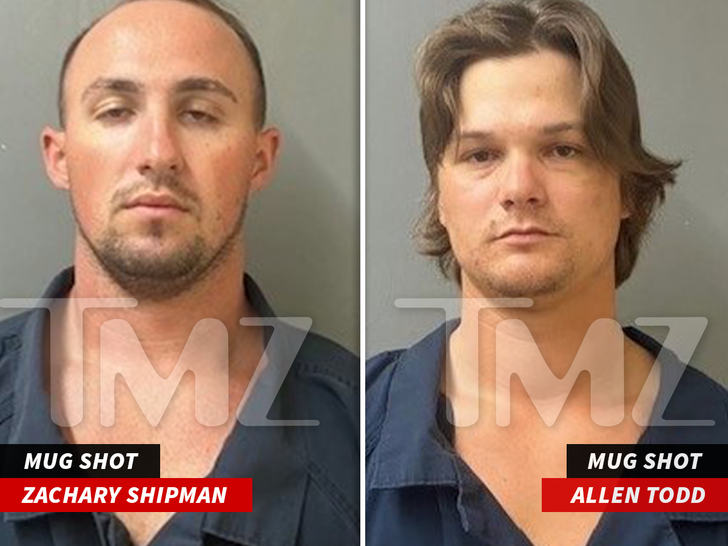 So far, 4 people have been charged for the brawl … Allen Todd, 23, and Zachary Shipman, 25, turned themselves in Wednesday and were charged with one count of assault 3rd degree.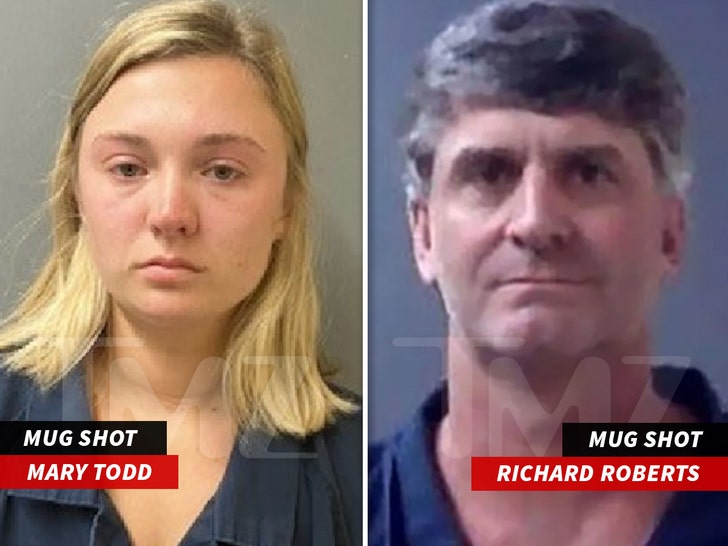 21-year-old Mary Todd turned herself in Thursday … she's charged with assault 3rd degree, which we're told stems from attacking the co-captain. Richard Roberts, 48, was the first to turn himself in, he's accused of punching a 16-year-old ferry employee.
Source: Read Full Article