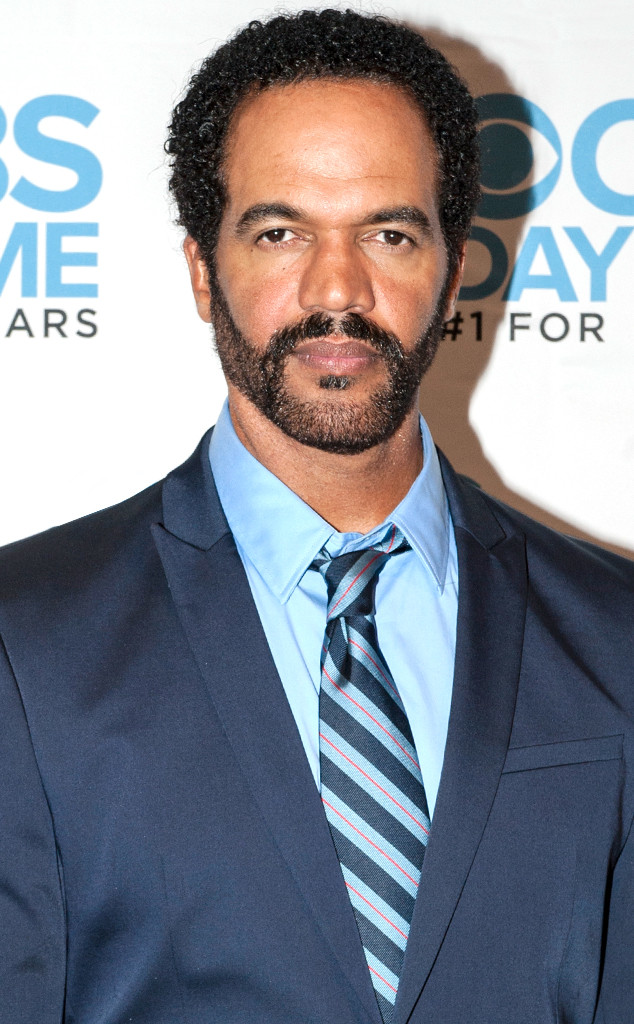 Renard Garr/Getty Images
The Young and the Restless family is paying tribute to a very special cast member.
Earlier today, Los Angeles Police confirmed to E! News that Kristoff St. John was found dead in his California home on Sunday afternoon. He was 52 years old.
Authorities say they were called to a possible alcohol overdose but a cause of death is unconfirmed at this time.
"The news of Kristoff St. John's passing is heartbreaking. He was a very talented actor and an even better person," CBS and Sony Pictures said in a statement to E! News. "For those of us who were fortunate enough to work with him on The Young and the Restless for the last 27 years, he was a beloved friend whose smile and infectious laugh made every day on set a joy and made audiences love him."
Several co-stars echoed those sentiments when they took to social media to share their fond memories and condolences.
"An infinite number of hearts are broken because of the passing of Kristoff St. John," Eileen Davidson shared in a statement to People. "Kristoff was a loving kind generous sweet hilarious gifted human. He left an indelible mark on all who were blessed to know him. I am so grateful to have been able to work with him and laugh with him. My deepest condolences go out to his family and especially his children, who I know he loves so much."
See more online tributes from friends and co-stars below.
View this post on Instagram
I am still trying to process the news that this dear, dear man is gone. Forgive me if what I say here doesn't come together just right, but I have to say something about @kristoffstjohn. He deserves as loving a tribute as my early morning sadness can muster. #KristoffStJohn was love. Just pure and simple: love. He was the kind of person you meet who you feel like you've known your entire life. He had a gift for making people feel instantly at ease. He could immediately diffuse any nervousness you had. In my case, I was a ball of nerves because I was playing my first role on a soap opera ever…on #YandR which happened to be one of my FAVORITE soap operas…AND I was meeting HIM, who I had been a fan of most of my life. It could have been a scary, heavy moment. Kristoff made it LIGHT. In my character, Lois' subsequent visits to Genoa City, Kristoff was more of the same. Kind, encouraging, playful, fun and present. He saw me. He saw EVERYONE. He made time for everyone. He celebrated everyone. No matter who you were. He saw you. We spent our last lunch break together (the day this picture was taken) eating with a background actor who had been sitting alone in the commissary. Not on Kristoff's watch. He called her over to join us and the three of us had an amazing time. She got to geek out and ask every question she had and she and I both properly fan-girled over the gift of this lovely man. Kristoff made that moment happen. He saw her. More importantly he felt her. He didn't want her to be alone in a new place. He did the same for me. That is who he was a man. He was just GOOD. I am heartbroken to hear that he is gone. So heartbroken. #RIP dear heart. ❤️?
A post shared by Yvette Nicole Brown (@yvettenicolebrown) on
View this post on Instagram
GM Dawlings! It is with a very heavy heart that I wake up this morning to hear about the passing of my good friend @KristoffStJohn who I started off my acting career with on the Soap Operas #Generations & #Young&TheRestless and recently #AChristmasCruise WOW! Kristoff I will soo miss u my brotha! U were a true gentleman 4sho! #GONETOSOON #RESTINPARADISE my friend! #Blessed #Respect ????‍♀️
A post shared by Vivica A Fox (@msvfox) on
Funeral arrangements have yet to be revealed at this time. Our thoughts and prayers go out to Kristoff's family during this difficult time.
Don't miss E! News every weeknight at 7, only on E!
Source: Read Full Article