Your gym crew has seen you at your very best and your absolute worst. They've witnessed tears of joy when you got that PR on your squat, and snot—yes, snot—when you refused to let your cold hold you back from your scheduled group boot camp.
Show them how much they mean to you by playing hostess to a post-workout weekend brunch. It's the perfect time to bring everyone together to refuel and unwind. Because tbh, you've totally earned it.
Love the idea but not sure how to get started? Here are some creative and easy ways to pull off a get-together that's all about balance.

.
No brunch is complete without some type of drink in hand. To play the ultimate host, you'll want to set out water and seltzer, as well as ingredients to mix up smoothies and cocktails. Here are two ideas that'll please any palate.
DIY cocktail bar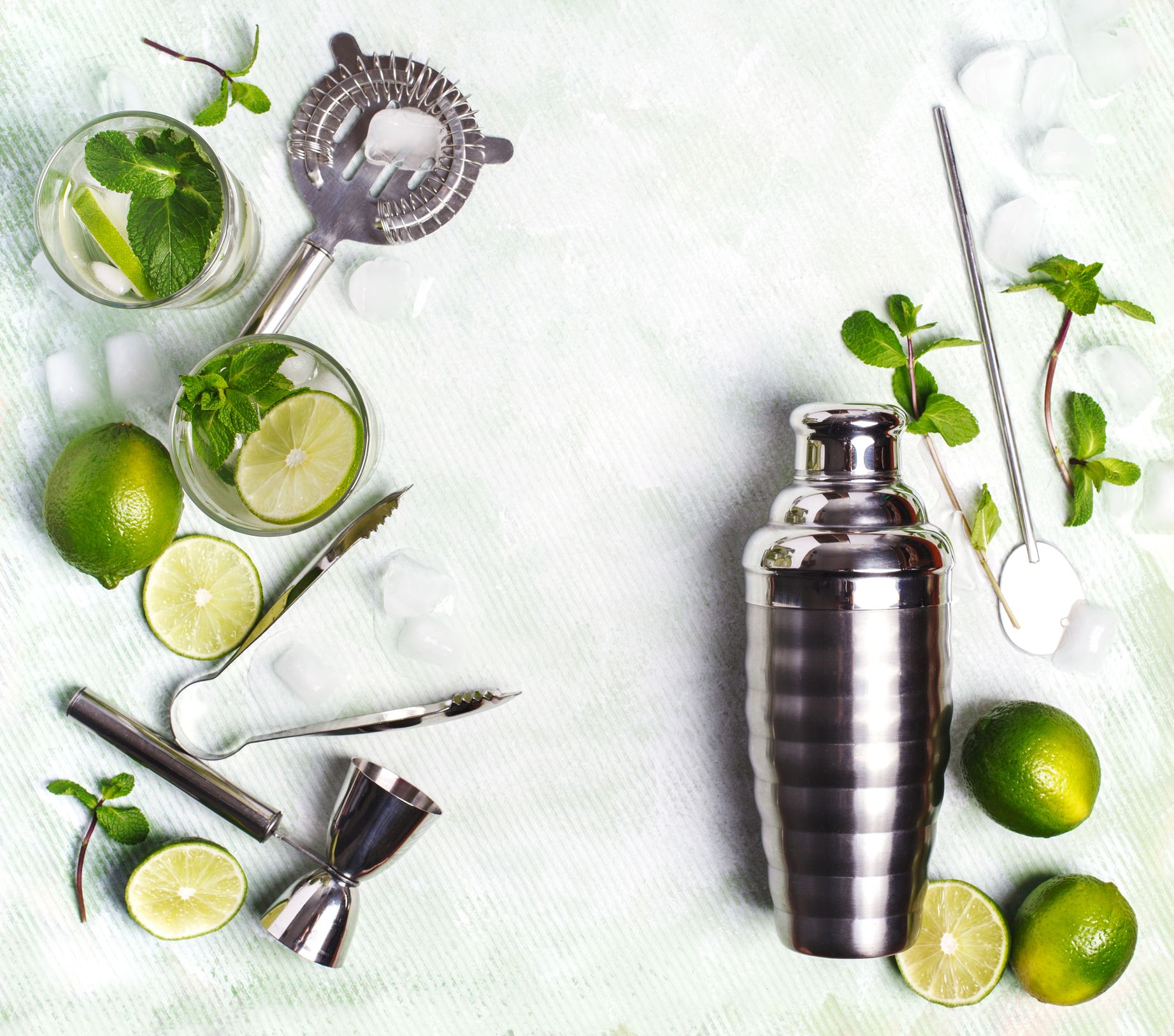 Getty Images
Brunch may be just a late breakfast with a cocktail, but your gym crew has goals you don't want to derail. That's where the lower-calorie cocktail bar comes in.
Set out recipe cards with the ingredients for the tasty drinks below along with a few cocktail shakers so guests can play bartender and mix their own concoctions. You could even pre-make one or two cocktails and serve them in pitchers.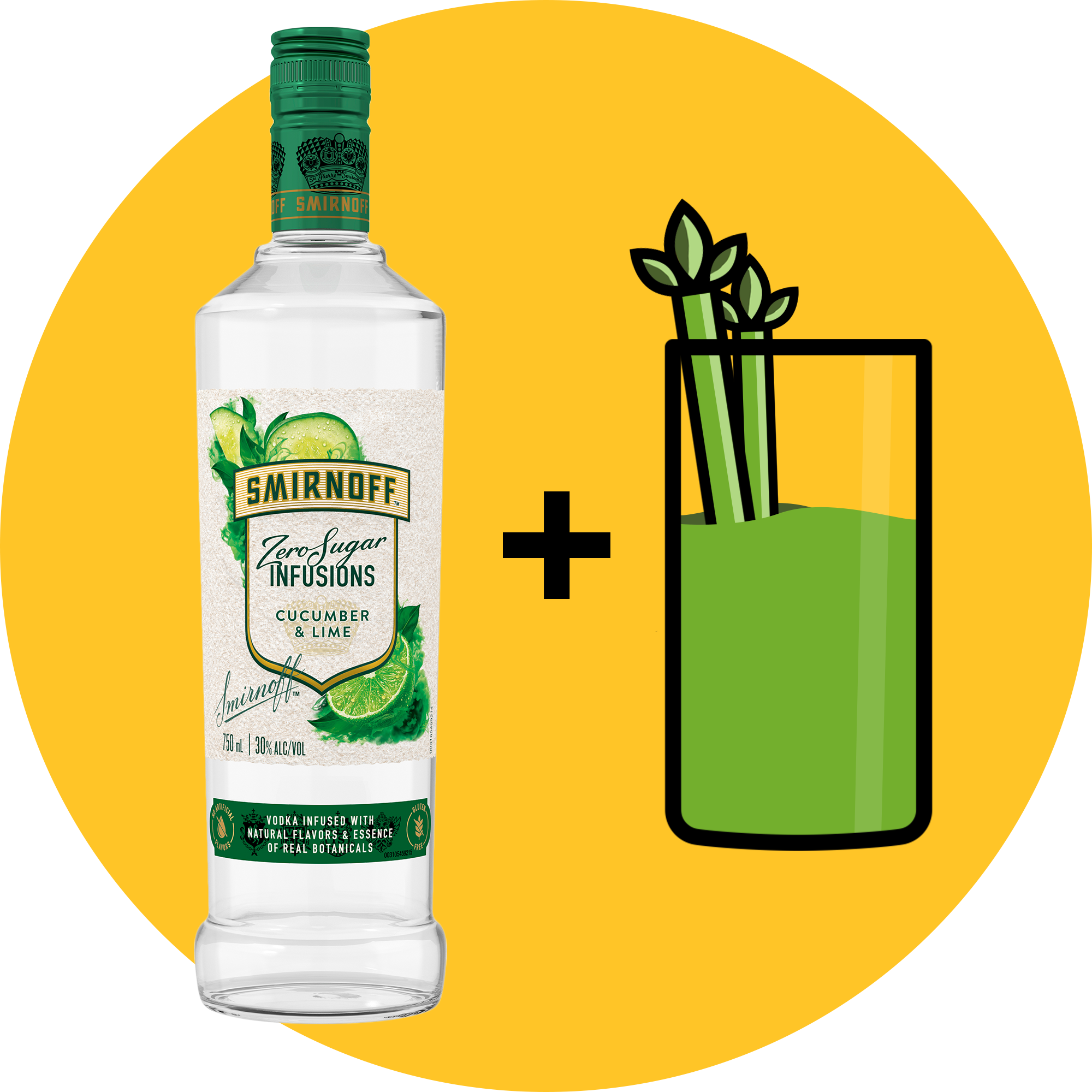 2 oz. Smirnoff Zero Sugar Infusions Cucumber & Lime*
+
4 oz. fresh celery juice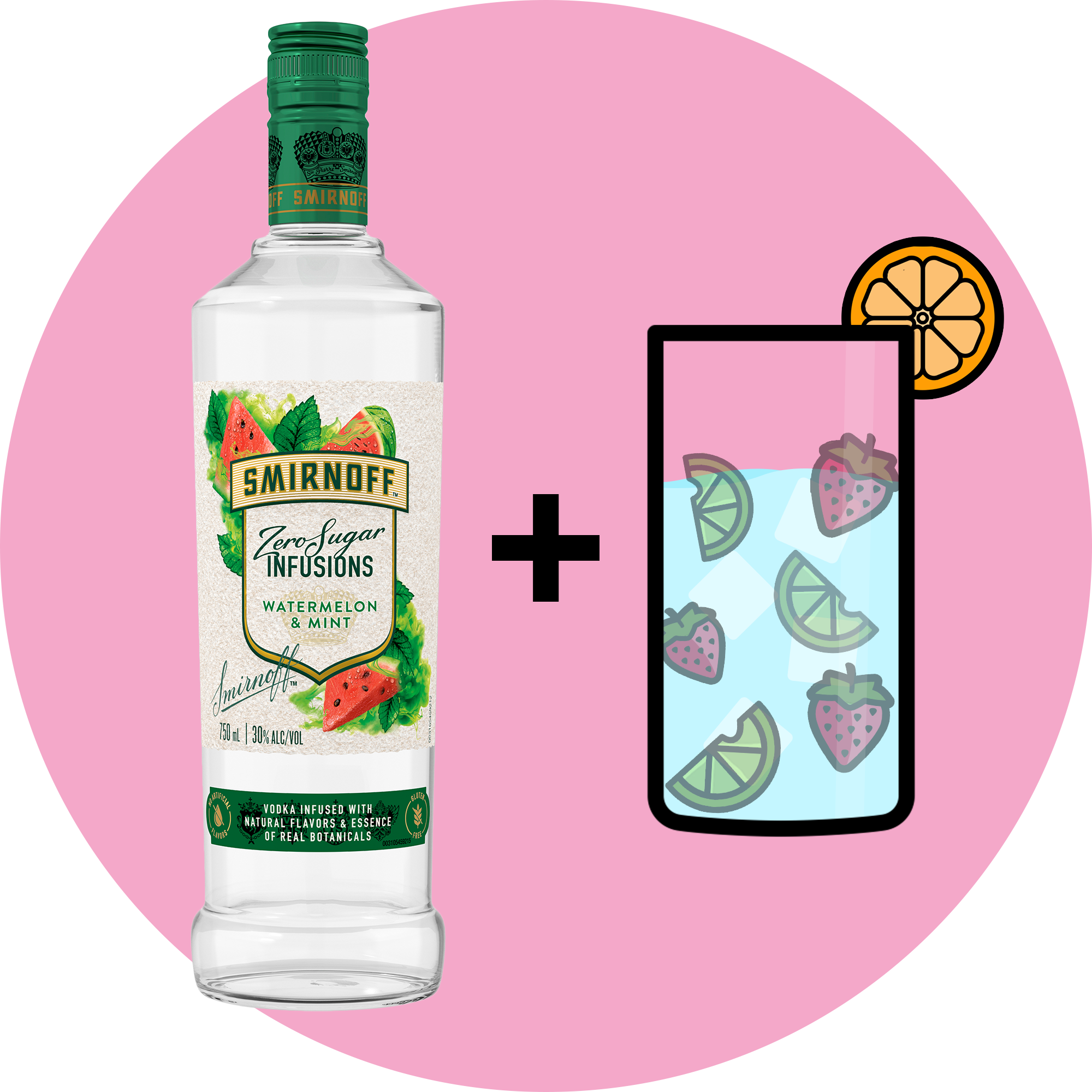 2 oz. Smirnoff Zero Sugar Infusions Watermelon Mint*
+
4 oz. oz. spa water with fresh fruit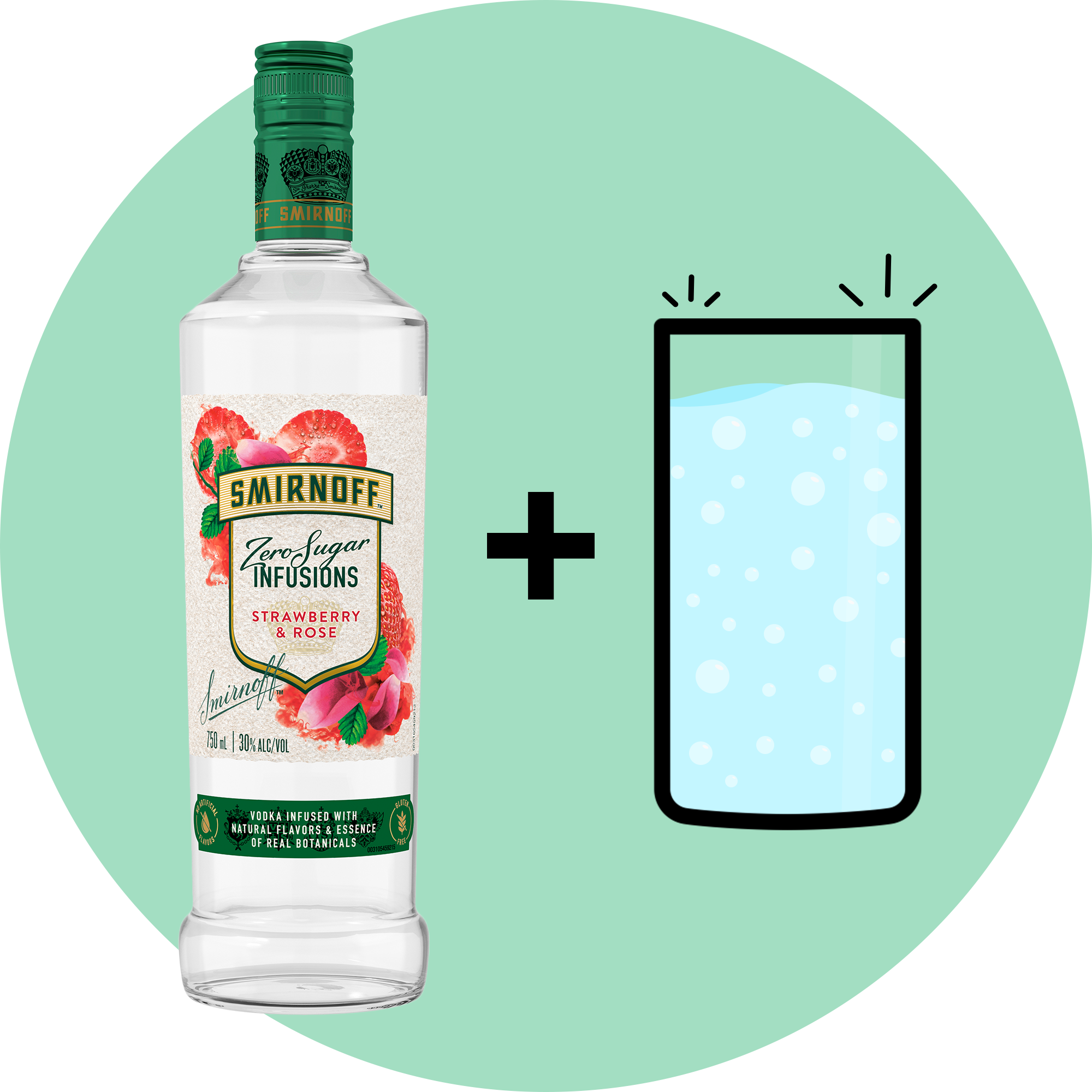 2 oz. Smirnoff Zero Sugar Infusions Strawberry and Rose*
+
4 oz. seltzer water
1.5 oz. Smirnoff Vodka
+
1 oz. cold brew or chilled coffee
+
2 oz. nut milk of choice
Blend-your-own smoothies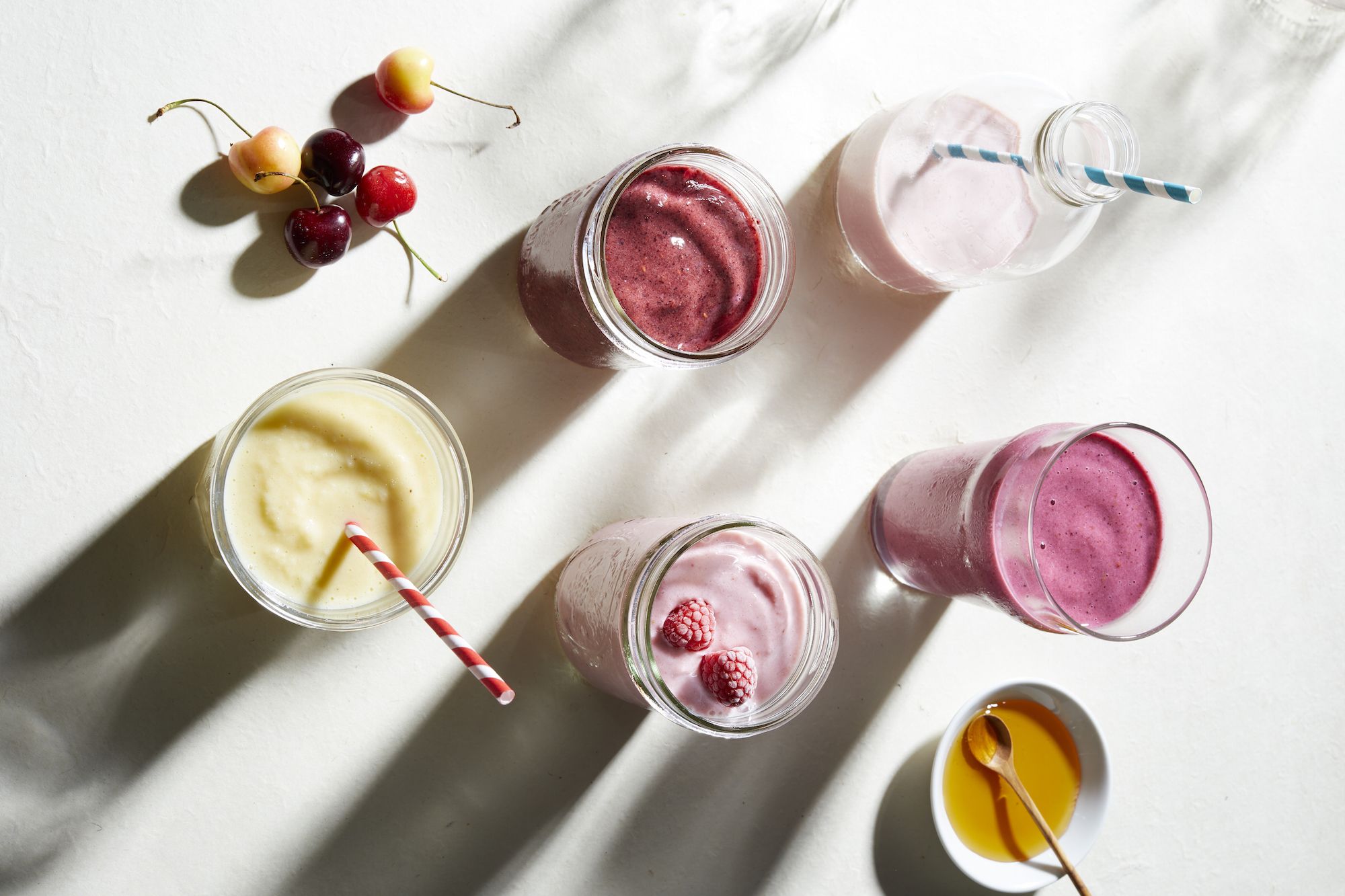 Getty Images
Got a single-serve blender and a bunch of cups? Then you can easily set up a blend-your-own smoothie bar. Each of your guests can fill their cup with ingredients, pop on a lid, wiz things together, and enjoy.
Put out frozen fruit (not fresh) so smoothies have a thicker texture. While you're at it, include a couple thickeners like yogurt and nut butters. When it comes to liquids, consider adding pomegranate juice to your traditional lineup of milk, nut milks, and OJ. Lyssie Lakatos RD, CDN, CFT and Tammy Lakatos Shames RD, CDN, CFT of The Nutrition Twinslove this unconventional add-in, as study after study proves its recovery prowess for athletes.

.
You want to treat your crew, but since you're coming from a workout, you'll also want to refuel right with a combination of protein and carbs, the Lakatos twins say. Keep dietary restrictions in mind as well. Someone might be a vegan; another person may be testing the keto waters or have a nut allergy—you literally never know.
It might seem like a lot to juggle, but the key to success and low-stress entertaining is to serve two main types of dishes: ones that guests can piece together and customize themselves on the spot (like a waffle bar), and others that you can fully make ahead of time and reheat when it's time to eat (like a frittata). Here are some of our best suggesstions.
A whole grain waffle bar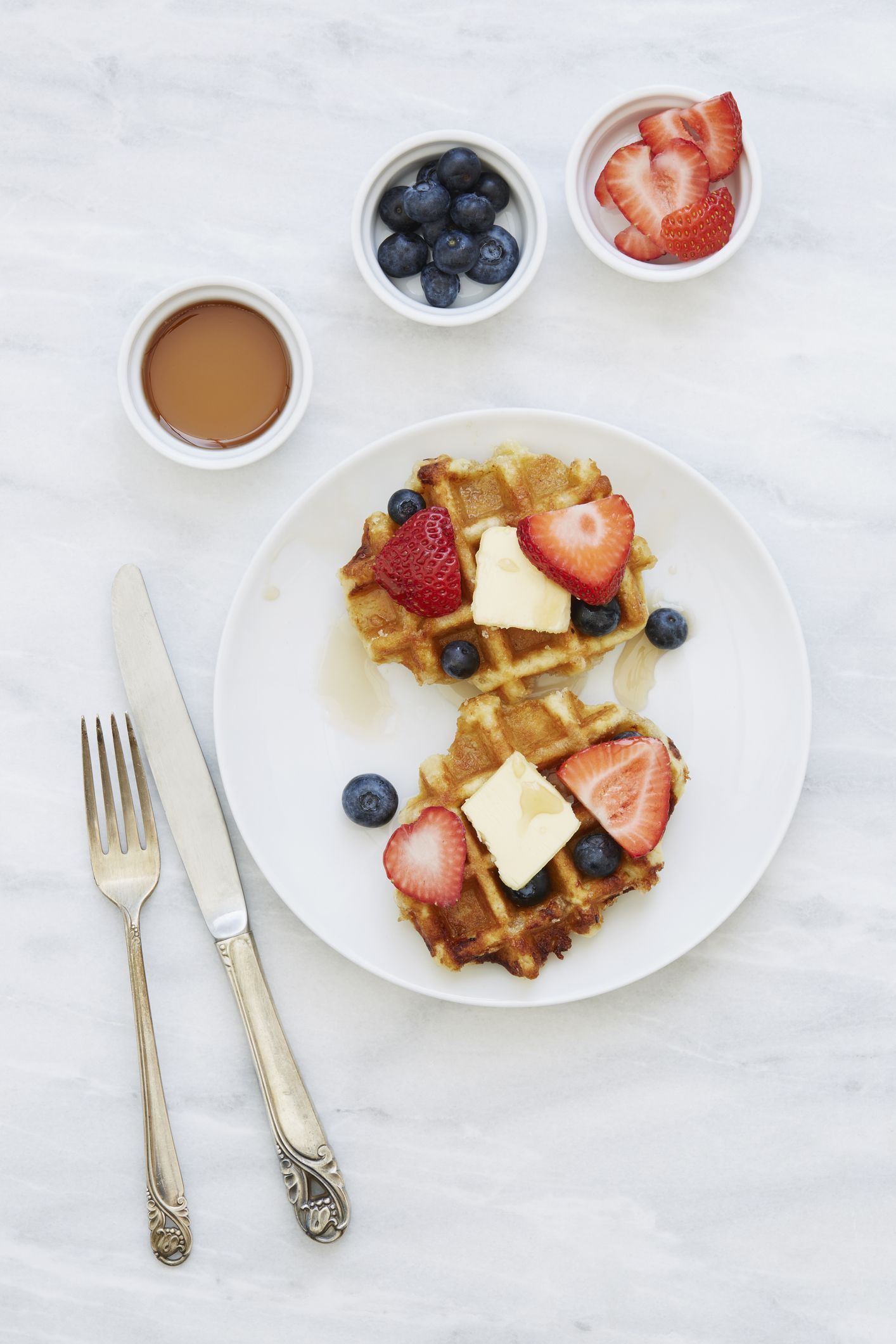 Getty Images
To straddle the line of fun and fuel, the Lakatos twins suggest setting up a whole-grain waffle bar complete with a mix of wholesome and indulgent toppings. Think: chocolate-hazelnut spread, peanut butter, fresh whipped cream, berries, banana slices, and cinnamon-topped chopped apples.
Prep the batter and toppings in advance; when it's go time, just set everything out on the counter with a waffle maker. (You can Amazon Prime one for $10.) From there, guests can craft their own creations.
A meal-prep-style salad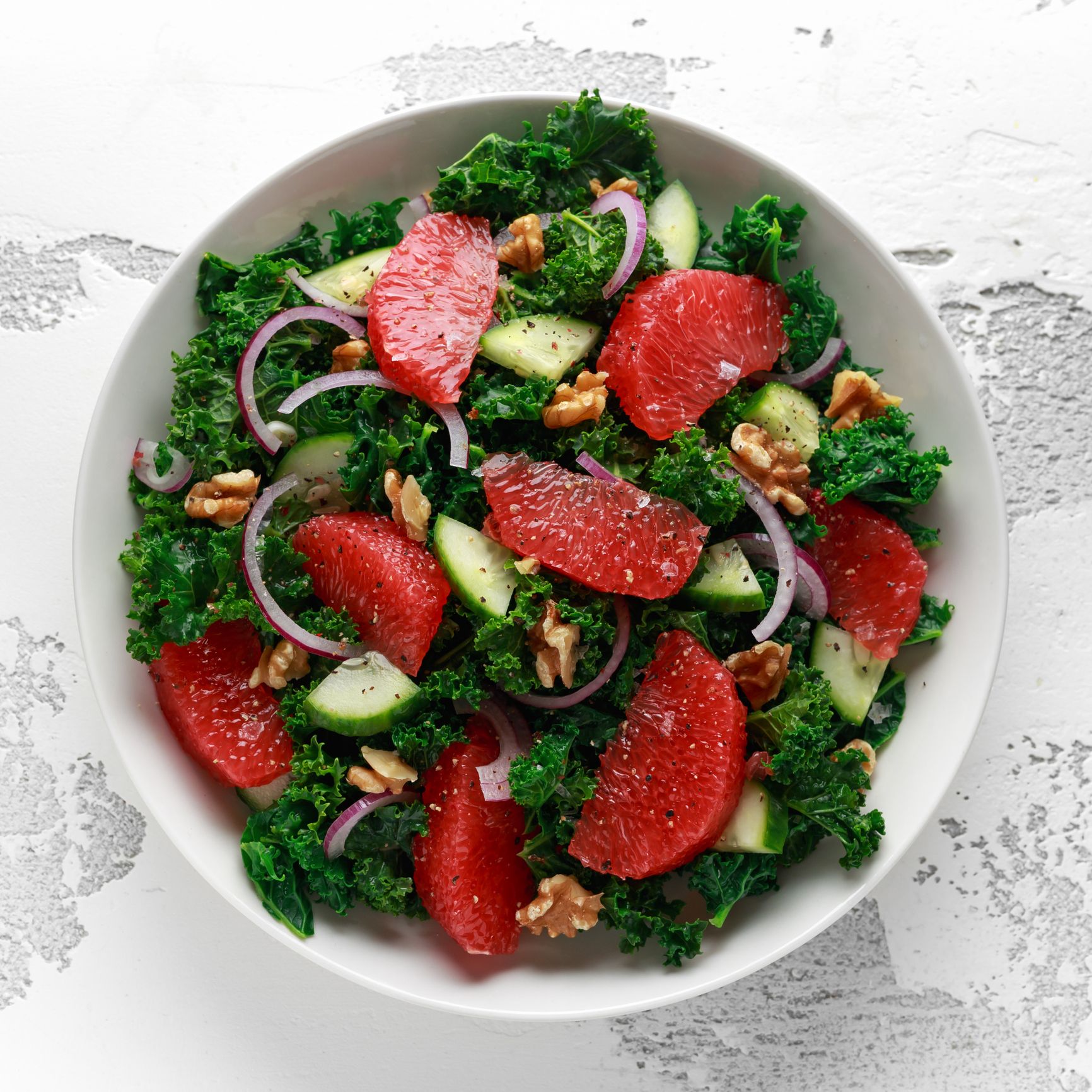 Getty Images
A salad is a super easy side that's sure to please any crowd. Plus, it goes with a variety of dishes. The best part: You can prep it the night before your brunch so long as you leave off the dressing. Just pour it on and toss everything together when your workout buddies arrive.
Some simple crowd-pleasing combos to consider:
Spinach with strawberries, crumbled goat cheese, and pecans
Baby kale with baked sweet potato cubes, dried cranberries, and red onion
Arugula with chopped avocado, cucumber, smoked salmon, and sesame seeds
Kale with grapefruit, cucumber, red onion, and walnuts
Top-your-own oatmeal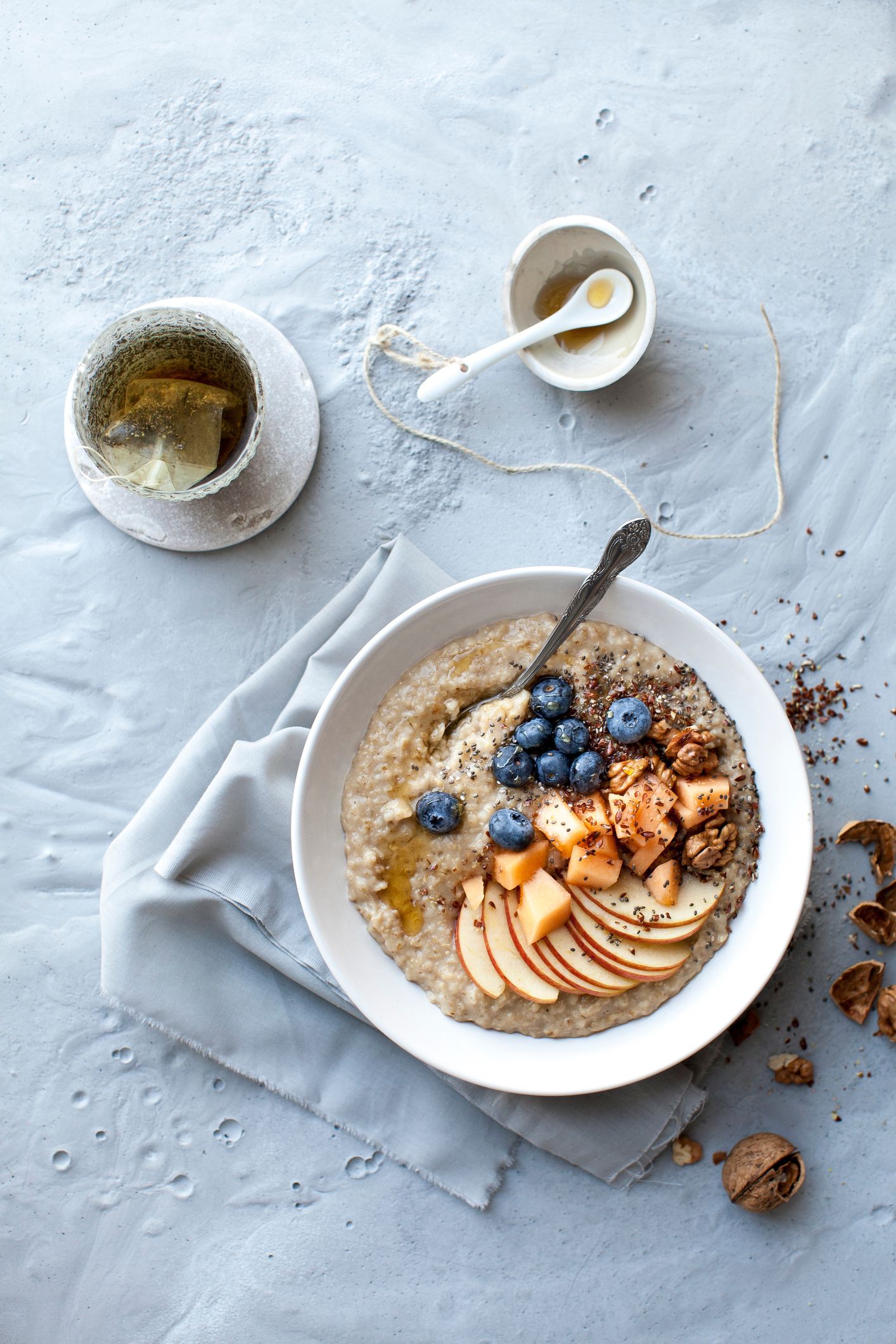 Getty Images
Oatmeal's got the carbs and protein you need to refuel and acts as the perfect canvas for fun flavor combinations. To make a batch for your party, put steal-cut oats in your Crock-Pot the night before, along with your liquid of choice. (Get all the deets here.) All you need to do is turn the Crock-Pot back on when you get home to reheat the oatmeal and set out toppings. Some of our faves:
Grated cheese or nutritional yeast
Bacon
Chopped scallions
Fresh and dried fruit
Nuts and nut butter
Chocolate chips
Make-ahead frittata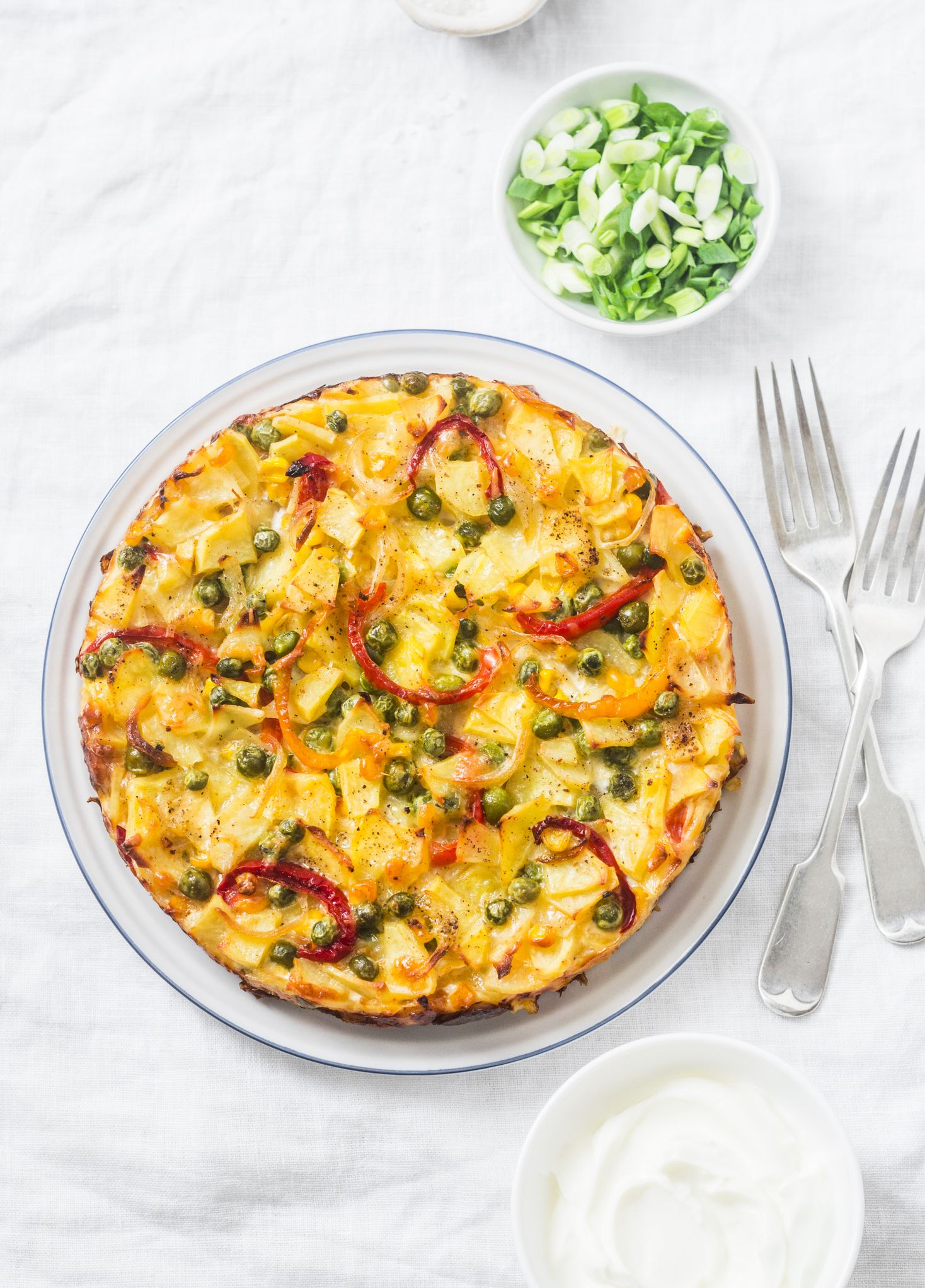 Getty Images
A frittata can be made the day before and reheated when everyone gets to your place.
You can go the Italian route by mixing in meats, cheeses, or veggies, or try one of these other classic combos:
Asparagus, feta, and dill
Red bell pepper, spinach, and bacon
Ham, cheddar, and scallion
Cubed potatoes, onions, and scallions or garlic

.
You and your crew don't mess around in the gym, so odds are you're all in need of a little pampering.
Set up a recovery station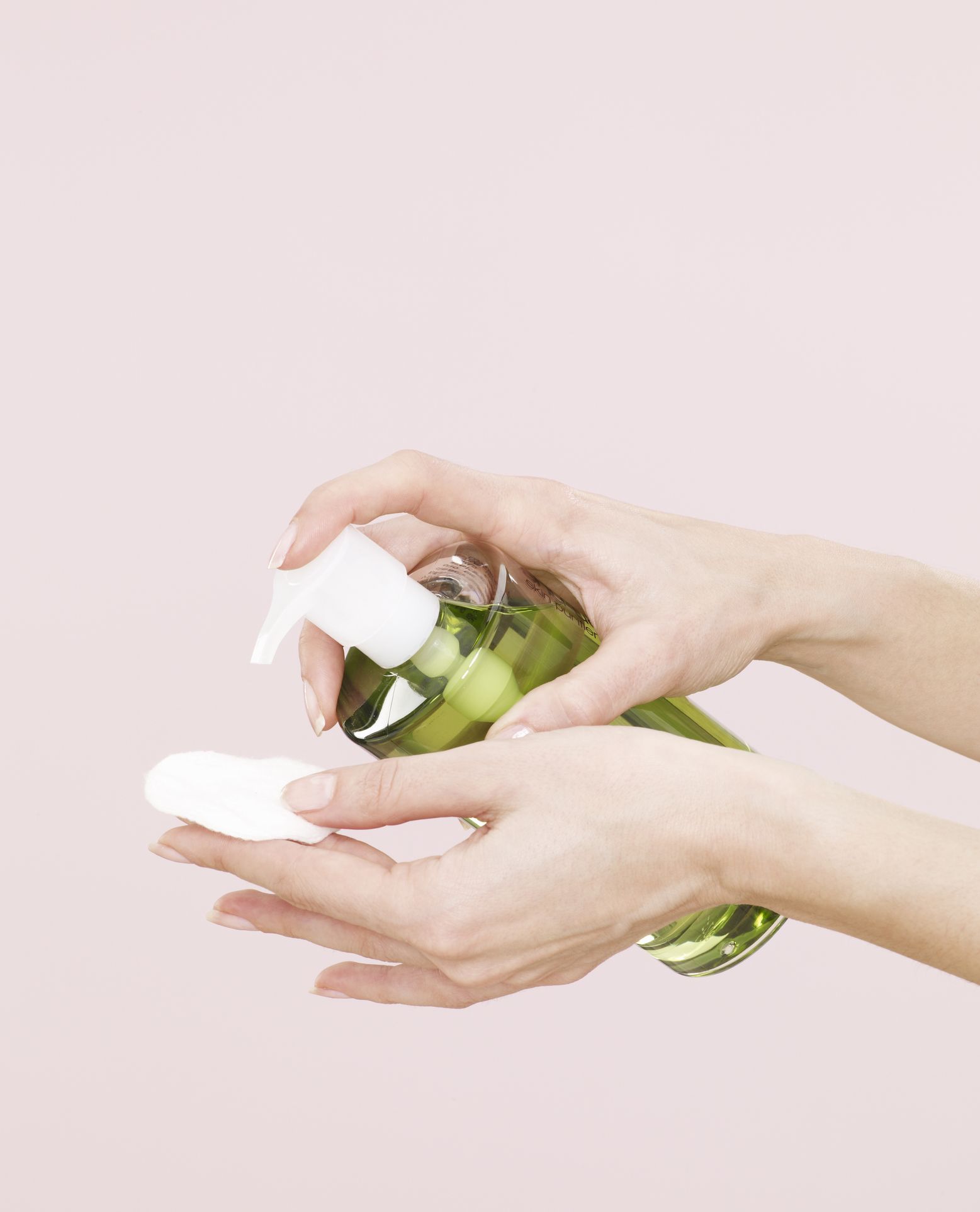 Getty Images
Set up a station with everything they need post-workout to look and feel their best and fully transition from workout to wind-down mode. Consider including:
Makeup remover wipes to wash away sweat
Facial mist or rose water for a quick refresh and dewy glow
Muscle rub for aching arms and legs
Lacrosse balls and foam rollers to work on those knots
Scented cold towels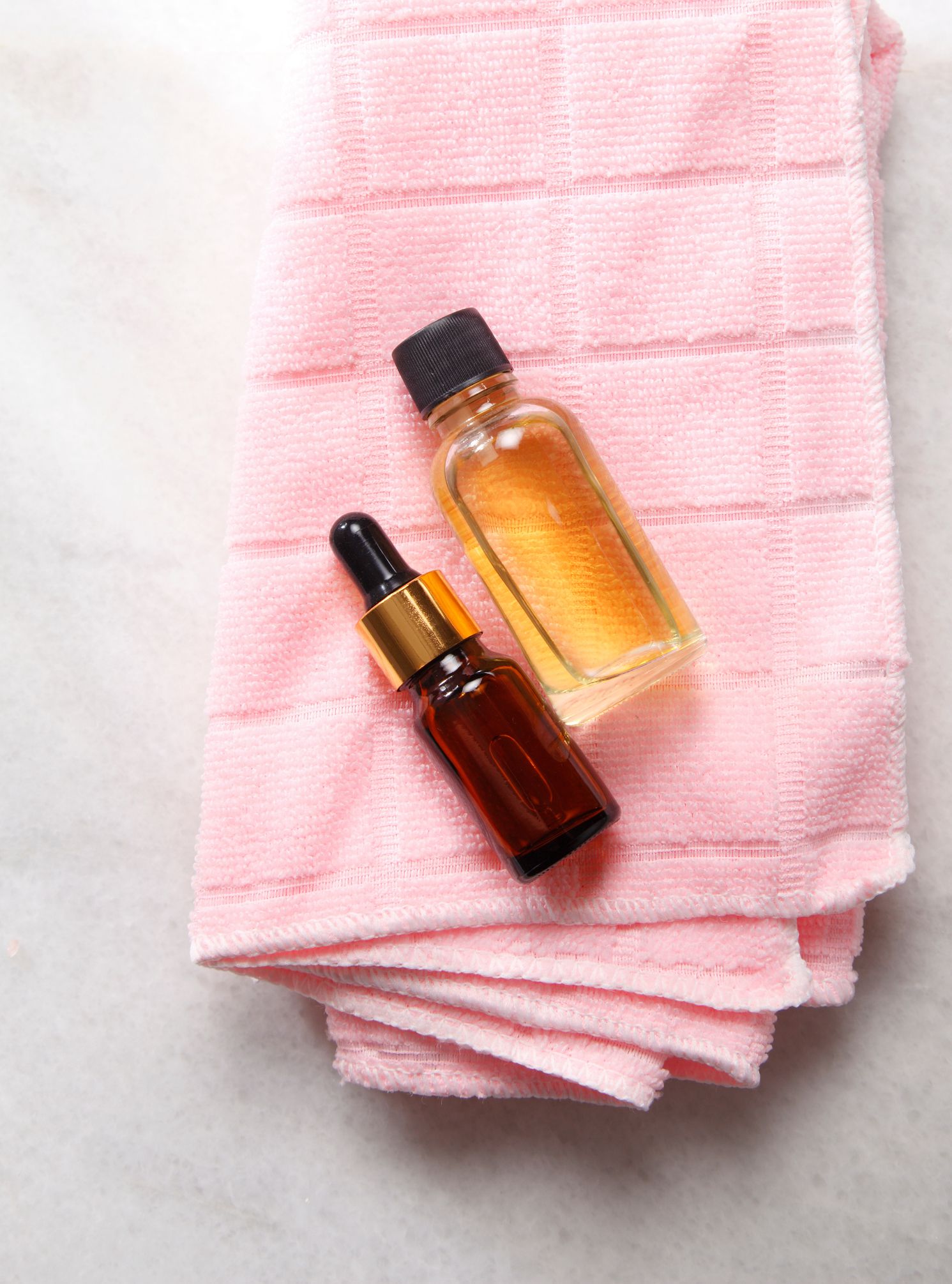 Getty Images
Nothing says "thanks for sweating it out with me" like scented cold towels. All you need is a couple of face towels (this 10-pack is just $13), eucalyptus essential oil, and space in your fridge. Mix about 10-15 drops of the eucalyptus essential oil to every cup of water needed. Soak your face towels in the mixture before folding them into tight little rolls. Then simply place the rolls in a tray, covered with plastic wrap, and put them in the fridge to cool.
The Smirnoff Co., Norwalk, CT.
*Per 1.5 fl. oz.-Average Analysis: Calories-72; Carbohydrates-0 g; Sugar – 0 g; Protein-0g; Fat-0g.
Please sip responsibly.
Source: Read Full Article