A lot has changed in the nearly 20 years since the original DCOM classic Life-Size aired. So it makes sense that Freeform's upcoming Life-Size sequel is getting some essential modern updates, and according to star and executive producer Tyra Banks, Life-Size 2 will have a #MeToo reference that's a small but crucial part of the sequel's story.
Banks tells Bustle that the original version of the Life-Size 2 script didn't acknowledge #MeToo, the feminist movement that picked up steam in October 2017 after multiple women came forward with allegations of sexual misconduct against Hollywood mogul Harvey Weinstein. Banks, who's been vocal about sexual misconduct in the fashion world, seized the opportunity to reference the movement in the sequel. "There is one line that I added later on in the script, a little bit of a nod to the #MeToo movement," Banks says. "[Francia Raisa] delivers it like a charm. [It's] in the Christmas Mania scene, about Santa."
While the the #MeToo nod in Life-Size 2: A Christmas Eve isn't central to the storyline, it's still significant in showing audiences what era the film is in and how things have changed since it debuted.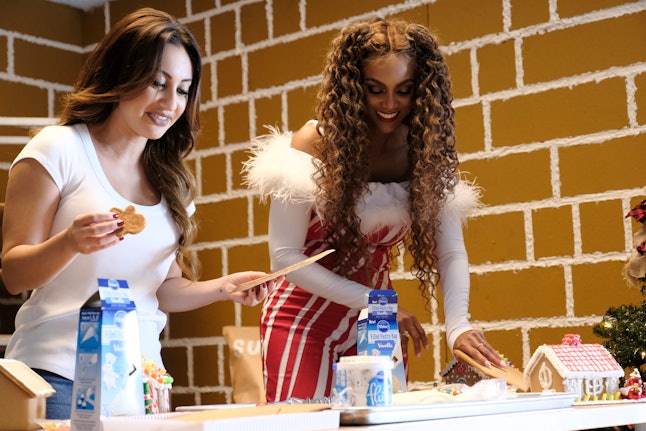 Though Eve herself doesn't utter the line, Banks teases that "there's an Eve spin to it." And even though it's a nod to heavy subject matter, the tone is still light. "But the people that are 'woke' will recognize that moment," she adds.
Raisa, who plays Grace, the strong-willed CEO of Marathon Toys, says she immediately felt connected to the reference when she saw it in the script. "That one really stood out to me because I love that line," she says. "As soon as I saw it in the script, I said, 'Yes!'"
Addressing #MeToo fits into the film's overarching theme of "claiming your power," Banks adds. "Go forward when you're feeling less than or challenged, go past the pain and find your beautiful power," the actor says of the film's message.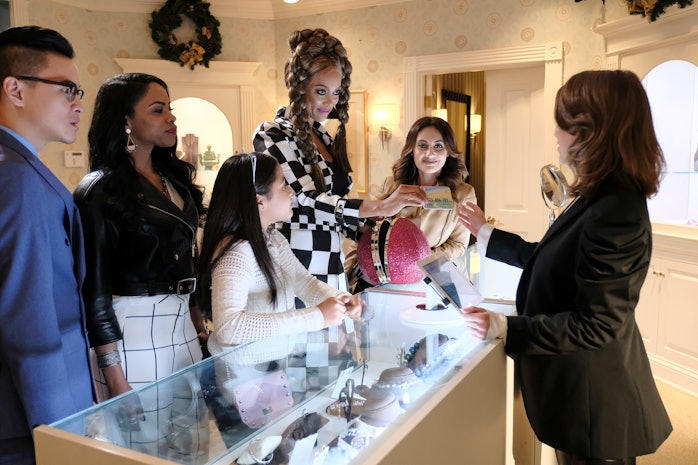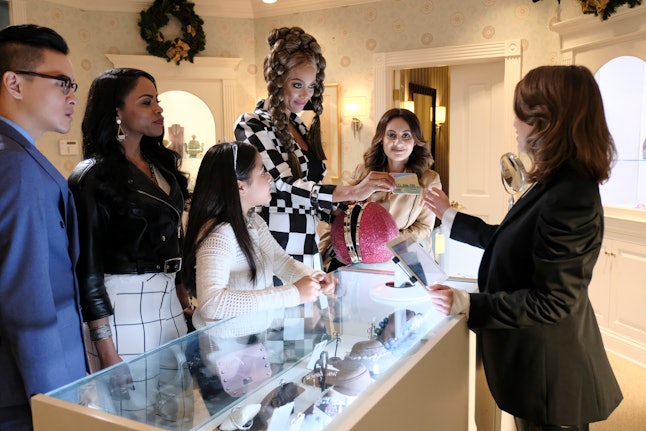 Both Banks and Raisa have had their own experiences learning to own their power. For Banks, it's been a journey proving herself as a businesswoman and breaking away from her America's Next Top Model persona. "I have a public image… [of] a 'character' that's a judge and a host of that show that I created," Banks says. "It's a character. Me in real life… I'm like, 'Oh my god, how do I talk to this employee about this?' It's not my nature, but [I try] pulling into that power."
In addition to being a creator and executive producer of ANTM, Banks owns cosmetics company TYRA Beauty and hosts America's Got Talent. "Being a female, sometimes there can be some pandering," she explains of how she sometimes struggled to be taken seriously as a female entrepreneur. "[I had to] really speak to myself and say, 'Claim your power. Don't dull your shine for anyone else.'"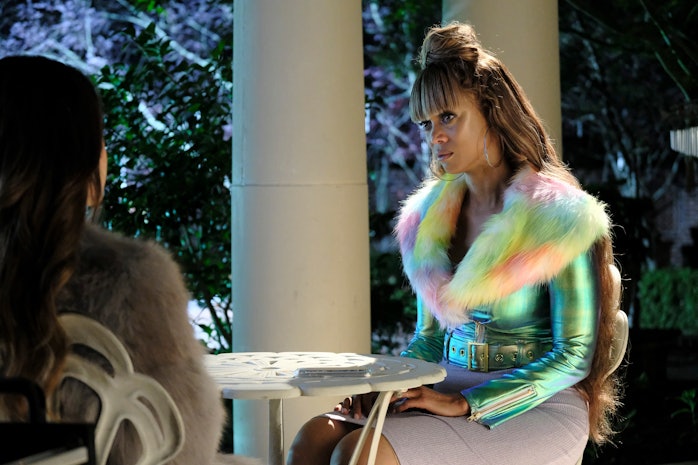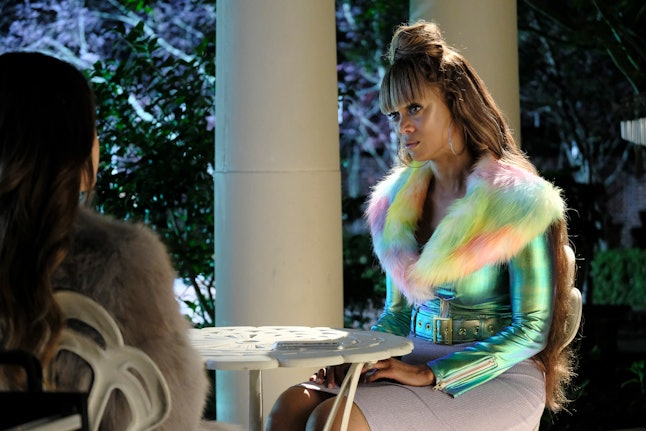 For Raisa, not only has it been a challenge to get opportunities for a wide range of roles as a Latinx in Hollywood, but speaking up when things didn't feel right with relation to her experience was equally tough. She recalls being the only Latinx out at auditions. "They were like, 'OK, can you do that Mexican thing?' And I'm like, 'That's not what we do.'" Often desperate for work at the time, Raisa says she often wouldn't challenge what she was being asked to do. But now, that's changed.
For example, the 30-year-old spoke up about lines in Grown-ish she wasn't fond of. "I was like, 'I don't feel comfortable doing that right now.' [There was] a little bit of shaming," she recalls. "They were like, 'OK.' It was so crazy to me how it was an easy conversation to have. [I] was fearful that I'd be fired, and they were really open to opinions."
Like their characters, these two are walking the walk in standing up for what they believe in. "Now we're at time where I'm like, 'Actually it's OK to say that that's not OK,'" Raisa says. "Having the power to say, 'No, I don't want to do that,' … it's cool to know we can have a voice." Eve would certainly be proud.
Source: Read Full Article