Is there anything Netflix can't do? The initial numbers for their new original horror movie, Bird Box, are in and it's all proof that original programming is the way of the future. In just seven days, the film attracted 45 million viewers – and that's just per household. The physical number of people watching the psychological thriller starring Sandra Bullock and John Malkovich was most likely much higher.
It's harder to calculate the success of Netflix originals because it's different than regular box office releases. But one thing that's not in question? Bird Box was a huge hit with fans and proved that there's a huge market for this type of film. No doubt other networks took notice.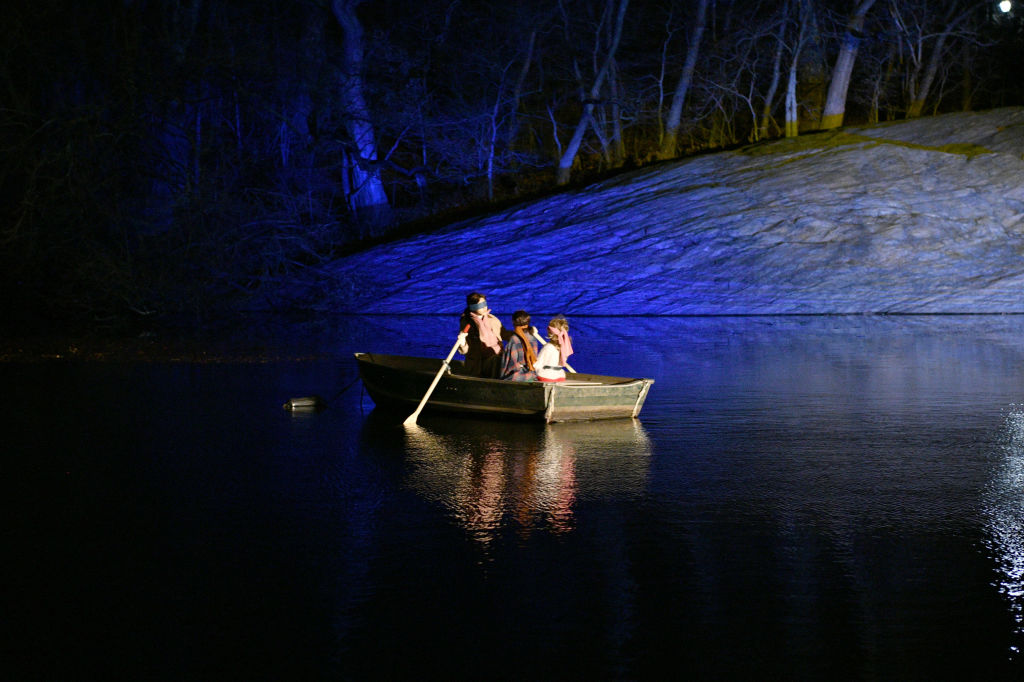 Bird Box | Bryan Bedder/iStock/Getty Images
What is 'Bird Box'?
It's the movie that sparked so many memes and hundreds of questions.
Warning: spoilers ahead.
Bird Box tells the story of Malorie (Bullock), an artist who struggles with the idea of motherhood and only refers to her children as "Girl" and "Boy" at first. She's like so many first-time parents in that way: afraid of losing her identity and unsure what the path of parenting will look like.
But it quickly becomes obvious that the loss of free time is Malorie's smallest concern. This symbol-driven, psychological thriller shows an incredible danger lurking at every turn. The people in this post-apocalyptic horror show can't view the monsters (we never find out what they really are) or else they'll perish by immediate suicide. No one knows what the danger is, only that seeing it will be fatal.
The story is told through flashbacks and a present-day storyline. In the end, Malorie manages to navigate dangerous situations while blindfolded and reaches a place of safety where she can live without fear. She finally names her children Tom and Olympia and begins a new life.
View this post on Instagram
Danger at your fingertips. Watch #BirdBox now, only on Netflix.
A post shared by Bird Box (@birdboxmovie) on
Where did the idea for 'Bird Box' come from?
The idea for the story came from a book by the same name. Bird Box is a debut novel written by Josh Malerman in 2014. It was first published in the United Kingdom. The author wrote the draft before M. Night Shyamalan released the films The Road and The Happening. He was afraid his idea would get overlooked in favor of those other two successful horror films, but clearly, he needn't have worried about it.
View this post on Instagram
Seeing is deceiving. #BirdBox
A post shared by Bird Box (@birdboxmovie) on
Will there be a Bird Box sequel?
Netflix just released Bird Box on December 13, but so many people have questions following the conclusion of the film that there's already questions on whether there will be a sequel or not. While nothing is in production right now, the movie left an open door that would allow more of the story to be told.
Remember, the monsters were never revealed in the movie. There's more room to explore what is haunting everyone and what happened to all the other survivors. Plus, now that Malorie's children have names, the story could focus on their lives in the strange new world.
Based on the success of the first film, it wouldn't be too surprising to hear about a Bird Box sequel announcement in 2019.
Source: Read Full Article