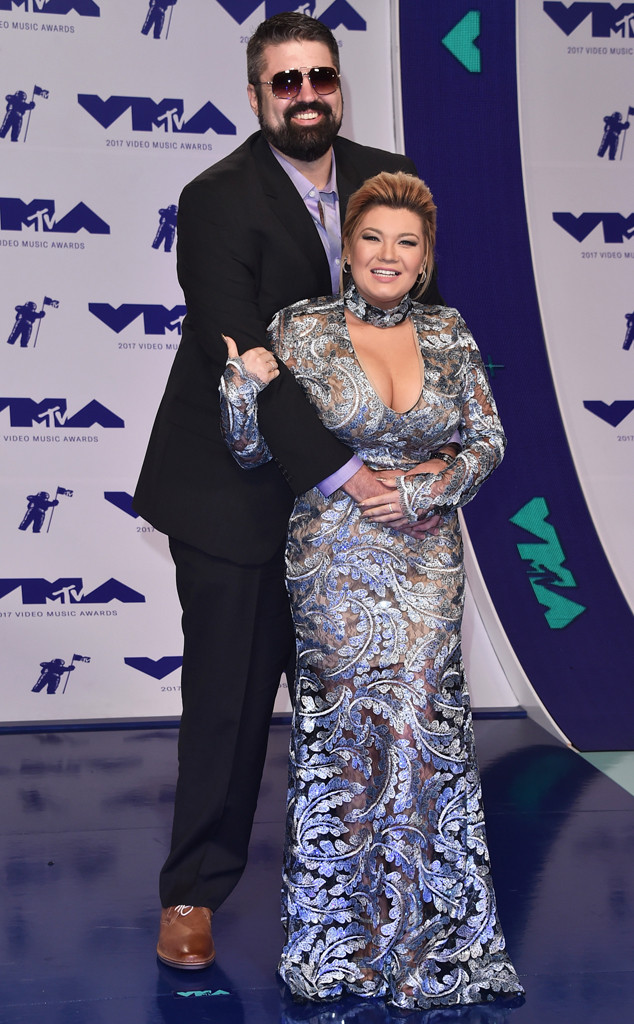 Alberto E. Rodriguez/Getty Images
Amber Portwood made a tearful statement to her Instagram followers on Monday about her daughter and why she's sick of being called a "bad mom."
Portwood, who rose to fame on 16 and Pregnant and Teen Mom OG, said she was just trying to celebrate her daughter Leah Shirley's 10th birthday. Criticism and hate, however, overshadowed her happy moments with her daughter. "I just really don't understand how I'm a bad mom. I really don't, I haven't done anything to be a bad mom," she said in her Instagram Live video. "I did literally something 10 years ago that people are still holding on to."
In 2011, Portwood pleaded guilty to domestic battery of her boyfriend at the time, Gary Shirley, and subsequently spent time in prison. Portwood addressed her relationship with Shirley a bit later in the post. "Anything that I did nine or 10 years ago is something I did nine or 10 years ago but it is not something that should be thrown in my face. The only person who needs to forgive me is Gary and God, not you guys," she said.
Portwood also started a 5-year prison sentence at Indiana's Rockville Correctional Facility in 2012 for other charges. She was released early in November 2013 on good behavior.
Shirley and Portwood are no longer together, but she said she talks to Leah "every day" and that they have "an amazing relationship." The reality TV star said, "Everything I've been doing is all I can do. I can't go and steal my daughter. I'm there for my daughter whenever she needs me. I talk to her every day. Any time she wants to see me she can see me unless she wants to hang out with her friends."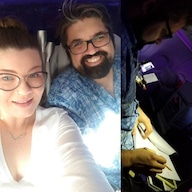 Read
How Teen Mom's Amber Portwood Overcame Her Scandalous Past
Portwood also discussed cyber bullying and how she doesn't understand why she is the subject of so much online vitriol. "Leah told me today that today was one of the best days of her life to me and it's like I go online and get so much hate," she tearfully said in the video. "I feel like I am getting bullied."
She later went on to talk about her distaste for the show Teen Mom and how she believes it changed her image as a mom. "The show has seriously ruined my image as a mom when the truth hasn't even been put out there. I have such a great relationship with her," asserted. "I will not be the villain anymore for this show because I am not a villain anymore. I can't keep blocking haters, I can't keep doing it."
Portwood also hinted at what she hopes her future to look like, either with or without Teen Mom. "My next journey is going to be helping people," she revealed. "I will not be able to move forward with this show unless I am able to show my truth and that's all I got to say. I love you guys and I don't know if I am going to be back or not because I want my story shown."
She tends to post plenty of photos both of and with her kids on Instagram, showing their close bond with each other.
View this post on Instagram
My beautiful babies! Happy momma?
A post shared by Amber Leann Portwood (@realamberlportwood1__) on
On Sunday, Portwood shared a photo of the cake she made for Leah that was decorated with whipped cream, sprinkles, M&M cookies and more. That same day, she posted a photo of her daughter when she was younger and wrote, "Happy Birthday my beautiful Leah!! I can't believe she's already 10 years old."
Much of the criticism pointed at Portwood revolved around her parenting skills, and some people apparently accused her of forgetting Leah's birthday because it is actually Monday, not Sunday. "There are people saying that I don't even know my daughter's birthday. I always tell my daughter happy birthday early," she clapped back in the video.
Last week, the Teen Mom star said on Twitter that she wanted to "quit this show." She said in another message, "I can't do this anymore."
Portwood explained a bit more why she wrote those tweets. "The heartache this show has put me through is too much to bear anymore. If I will not be shown then there's nothing more to do. My name will not get smeared anymore. I hope everyone is resting easy with the money they've made off of heartache and pain that I've endured," she said.
Source: Read Full Article