Fantastic Beasts: The Crimes of Grindelwald wasn't like the first Fantastic Beasts film. The original spent the entire movie in America, only flashing back here and there to moments in the UK in the past. The new installment, on the other hand, spends a bit of time in the UK before the adventure begins, giving viewers a taste of Newt's family, his regular schedule, his work habits, and his home. It also introduces everyone to Bunty. Who is Bunty? Warning: Spoilers for Fantastic Beasts: The Crimes of Grindelwald follow.
When fans catch back up with Newt Scamander, it's been nearly a year since the events of the first film. He's once again back in the Ministry of Magic, who is trying to convince him to take a job as an Auror fighting against Grindelwald. In exchange, they'll restore his right to travel internationally after the whole New York incident. Newt keeps refusing. He doesn't want to be a fighter or a spy. He wants to spend his time with his animals in his lab, a giant magizoological preserve extending out from his property. Here in his hideaway, he houses everything from nifflers to the giant kelpie he rides through the water. All the while, he's assisted by Bunty.
Bunty is played by Victoria Yeates, best known as Sister Winifred on PBS' Call The Midwife. She's close in age to Newt, though probably a couple of years younger. According to her bio, she's a graduate of Hogwarts and looks to be a Hufflepuff by her demeanor and attitude. She doesn't have quite the same savant abilities with magical creatures Newt regularly displays. (For instance, when viewers meet her, she's hurt her finger trying to feed Kelpie while Newt was out for the day.)
Like her boss, Bunty's not exactly people-savvy. As fan know, Newt's love life is a bit of a mess. He was in love (or thought he was in love) with Leta Lestrange. Then he met Tina Goldstein and his entire world turned upside down. Now he's back in the UK only to discover Leta jilted him and is engaged to his older brother, Theseus. Meanwhile, a misplaced pronoun in a magazine has Tina thinking it's Newt who is engaged to Leta. Obviously, it's complicated.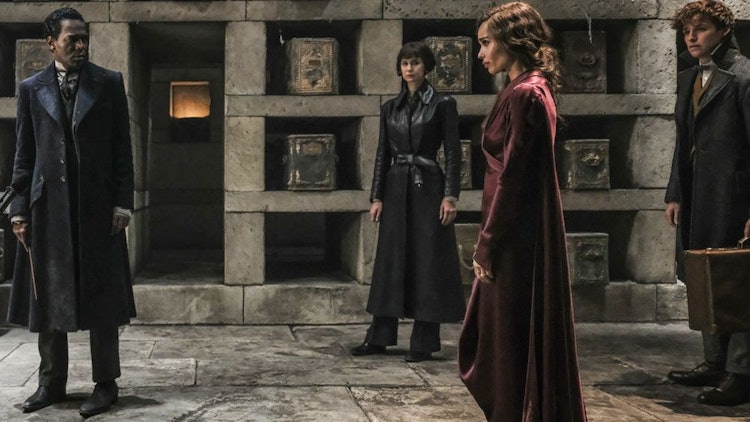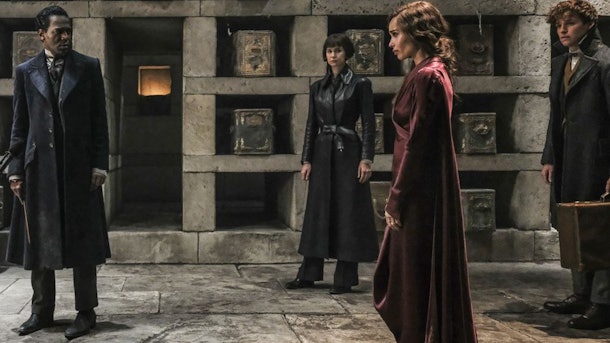 Bunty doesn't seem to be hip or wise to any of this. Her crush on Newt could be seen from space. When she suggests Newt take his shirt off before jumping into the tank to grab Kelpie for his evening dinner, it's the most awkward moment in the whole film. It's even more awkward because Newt is 110 percent oblivious to her and her feelings. It doesn't register to him her suggestion might be anything more than, "Here's an idea." His response is to shrug it off as, "Well, that's not necessary, is it?"
Poor Bunty is left to the care and feeding of all Newt's animals while he races off to Paris to chase down Tina. At least he took the Nifflers with him. But where Tina and Leta's meeting wasn't as awkward as anyone feared, when Bunty meets Tina, he might wind up needing to hire a new assistant in Fantastic Beasts 3.
Source: Read Full Article