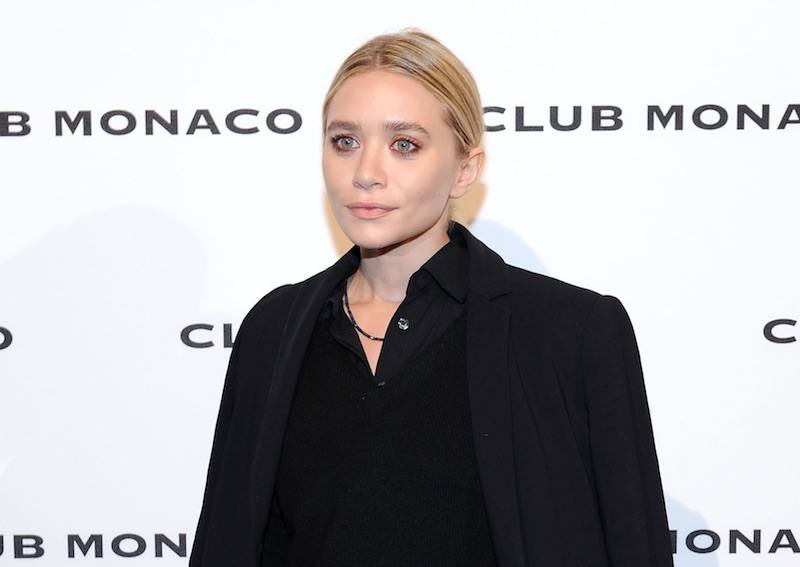 Ashley Olsen | Ilya S. Savenok/Getty Images
Ashley Olsen began her career as one of the most successful child actors, alongside her twin sister, Mary-Kate. The two first appeared as Michelle in the hit family television series Full House. They then went on to produce their own release-to-video series and some popular teen movies. Every girl in the 1990s and early 2000s wanted to be just like the Olsen twins – and they probably had the fan club subscription to prove it.
Since becoming adults, the girls have left acting behind to pursue a career in fashion. The Olsen twins have their own clothing line called Elizabeth and James. But while Mary-Kate is now a happily married woman, Ashley Olsen has had a much more rocky love life. She's been in some short-term relationships with guys who, for the most part, are significantly older than her.
But who is Ashley Olsen dating now? Are the rumors she's finally married true?
Is Ashley Olsen married?
No, unfortunately, the rumors that Ashley Olsen got married are untrue. Most of the rumors spawned from when her twin sister, Mary-Kate Olsen, tied the knot with her longtime beau, Olivier Sarkozy. The good news? While Ashley is not married, she is now in what appears to be a healthy, happy relationship that has lasted over a year.
Who is Ashley Olsen dating?
Olsen is dating an artist of international acclaim named Louis Eisner. Although his paintings have been showcased all over the world, the 30-year-old is based in Los Angeles. Many were surprised when the two were first spotted together at the Hammer Museum's Gala in the Garden. This is mainly because Ashley (like her sister, Mary-Kate) tends towards significantly older men. Eisner is, in fact, in the same age range as Ashley.
How long have Olsen and Eisner been together?
Olsen and Eisner were first spotted together in October 2017. This was when their first date was supposed to have happened, meaning that they have been together for just over a year now. Best of all? They seem to be going great, with promise to continue doing so.
What happened to Olsen's last boyfriend, Richard Sachs?
Ashley Olsen was known to be dating Richard Sachs in 2016. The couple made headlines when they were photographed getting cozy on a double date with Mary-Kate and Olivier Sarkozy. In fact, Sachs and Sarkozy are known to be friends and it has been rumored that he set the two up.
The biggest reason headlines were made, however, wasn't just that the two were dating. Rather, it was the fact that Olsen was only 30 at the time, while Sachs was 58. The relationship, unfortunately, ended after only five months. The only details given were that Ashley had decided to focus more on her fashion career and the two had agreed to remain friends.
Who else has Ashley Olsen dated?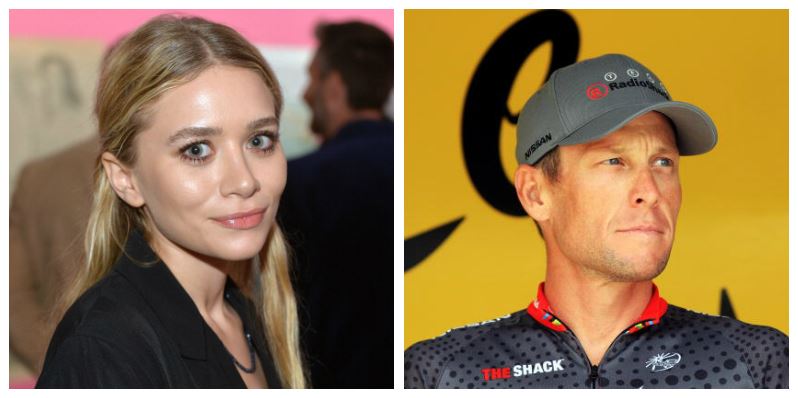 Left: Ashley Olsen | Charley Gallay/Getty Images for Diane Von Furstenberg, Right: Lance Armstrong | Bryn Lennon/Getty Images
Other than Eisner and Sachs, Ashley Olsen has dated at least three other men that the public knows of. In 2008, she began dating Justin Bartha – an actor who is best known for his role in The Hangover 2. That relationship ended after two years because Ashley Olsen was "tired of waiting for him to settle down."
During 2007, Olsen was in a very brief relationship with cyclist Lance Armstrong. Many people urged Armstrong to dump Olsen because she was fifteen years his junior. Apparently, he took their advice and ended it after only a few months.
In 2005, Olsen had a casual relationship with Jared Leto of Thirty Seconds to Mars. He was also fifteen years her senior. The two had an on-again-off-again thing going for a year or so, then rekindled their relationship in 2008 before calling things off yet again.
Source: Read Full Article