Villains gotta vill…and viewers gotta hate.
As any loyal Bachelor Nation fan knows, there's always one contestant each season that seems more than happy to take on the villain role. They start drama with the other contestants. They talk smack about everyone, even the lead sometimes. They even sometimes encourage the hate-tweets on social media while the show's airing.
Hannah Brown's current season of The Bachelorette is proving to be no different, with a few guys looking to take on the title of season 15's most controversial suitor. But here's the twist: Both of them—Luke P. and Cam—were the two recipients of her first impression roses.
Still, it's not unheard of for a frontrunner or even a winner to become the villain of their season; we've even had a lead become one of the franchise's most-hated personalities of all time.
While their season is airing and the viewers can't get enough of their misdeeds and bad behavior, the controversial contestants seem to be everywhere, attending red carpets, doing endless interviews and hawking diet teas and workout plans on social media. But what happens when all of the hype dies down?
We decided to check in on some of the franchise's most infamous villains of all-time, to see what they're up to now and if they've changed their ways.
So for all future aspiring contestants, take a look back at where some of the most polarizing franchise's contestants ended up after their time on the show came to an end…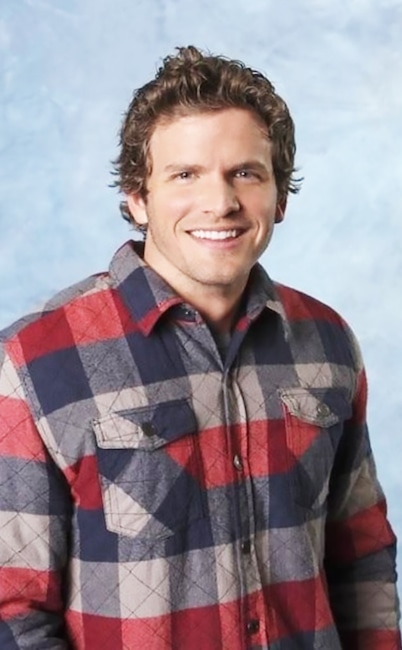 ABC
Bentley Williams
Arguably one of the worst villains, Bentley proved to be downright mean and cruel during his time on Ashley Hebert's season. Admitting he had no feelings for her (as he had hoped Emily Maynard would be the Bachelorette that season), he decided to string her along anyway. To rub salt in the wound, he claimed it would rather "swim in pee" than marry her, and called her an "ugly duckling." Before breaking up with her, Bentley, the divorced father to a young daughter, he boasted, "I'm gonna make Ashley cry. I hope my hair looks OK."
The public's hatred for the businessman from Salt Lake City, Utah, was so intense that his family took to (attempting) to defend him in the press, and he didn't show up for the Men Tell All taping. And he's mostly stayed low since his time on The Bachelorette.
In March 2018, he got married in New Zealand to Meghan Mitchell, a style blogger turned travel influencer, and the couple welcoming their first child together in April 2019, a son named Zephyr Oaks. (Judging from his Instagram, Bentley seems to be living the dream Instagram husband life.)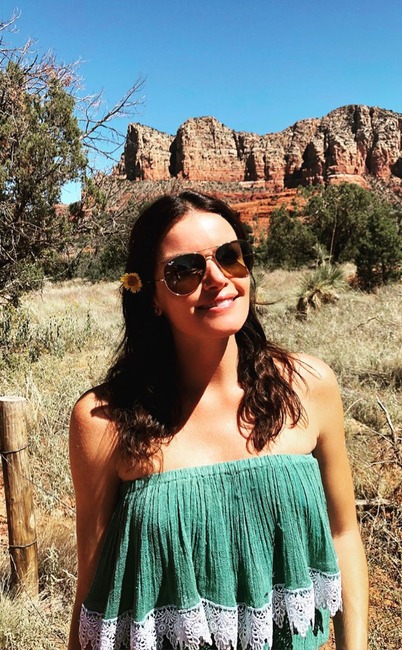 Instagram
Courtney Robertson
One of the franchise's most infamous contestants ever, she was the first villain to win the whole damn thing. During Ben Flajnik's season, the other ladies were turned off by the model's competitiveness, but the Bachelor had nothing but heart eyes for her. She even got him to so skinny-dipping on camera.
But by the time their After the Final Rose special came around, Ben was having second thoughts after what he saw on TV, with the couple eventually ending their engagement…and Courtney immediately moving on with future Bachelor star Arie Luyendyk Jr.
In 2014, she wrote a New York Times Besteller about her time on the show, cheekily titled I Didn't Come Here to Make Friends: Confessions of a Reality Show Villain. The book made quite a few headlines and burned some bridges for her within Bachelor Nation.
When Arie was unexpectedly named the Bachelor, Courtney's name was back in the headlines as the two were still friends (possibly with benefits?) and worked together as realtors. In fact, he was even her landlord.
Courtney, who lives in Scottsdale, Arizona, recently appeared on the Mouthing Off podcast, and said she is still friends with the now-married Arie and revealed she's "seeing someone who's amazing" after trying dating apps. She's also possibly planning to release another book, which would pick up right where her first one left off. "Finding love, dating and how hard it is for everybody," she said of its premise.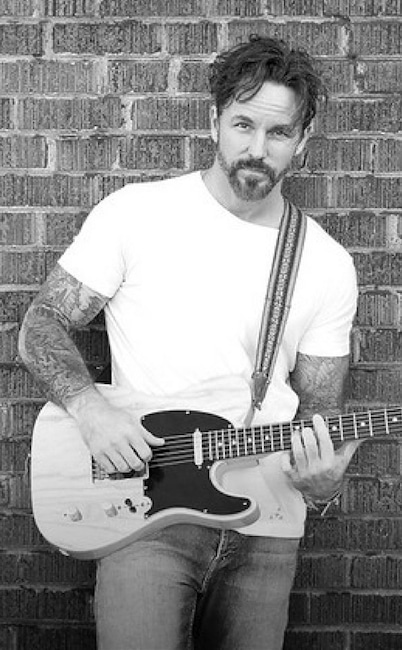 Instagram
Wes Hayden
One of the franchise's OG villains, Wes, an aspiring country singer, made it clear he was OK with being the villain during his time on Jillian Harris' season. While the guys clearly didn't like him, the Canadian Bachelorette was smitten and Wes made it to the final four.
Once he was eliminated, Wes bragged about having a girlfriend back home the entire time. Charming. (While it's a common allegation now, it was a big effin' deal back in season five. "First guy ever on the Bachelorette to make it to the top four with a girlfriend," he bragged.
He returned to the Bachelor fold on Bachelor Pad, slightly redeeming himself, before going back to his normal life.
Wes is still making music, recently promoting his new tunes on The Bachelorette reunion special. He also owns a construction business in Houston, though he lives in Austin.
"I think the biggest difference between me now and then is you have a tendency to be humbled by life," he said. "Part of that time I lived out of truck for five years…there was a stint where I was literally homeless…but I found Jesus, man. In the spiritual awakening I had I've learned the only things that matters is people. I do music now because I love it. I don't do it because I've got an agenda."
Article continues below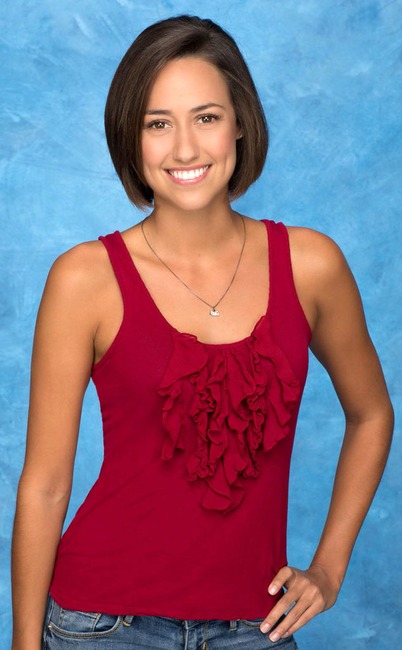 ABC
Kelsey Poe
The high school guidance counselor raised a lot of eyebrows when she said said, "Isn't my story amazing? It's tragic, but it's amazing. I love my story." Her story? That her husband suddenly died of a heart attack, making her a widow just 18 months before going on Chris Soules' season. During her time on the show, she was accused of faking a panic attack, being condescending towards the other women and faced off against Ashley Iaconetti on arguably the franchise's most intense two-on-one date ever.
She was so "controversial" that she warranted her own sitdown special with Chris Harrison ahead of the Women Tell All special.
After her season aired, Kelsey talked to E! News about what was next for her, saying she was ready to become a full-time writer after taking time away from her old position to do the show. While there were rumblings of Kelsey appearing on Bachelor in Paradise, she never showed up. "After this long road of the ups and downs of being on The Bachelor, I might need to go on a vacation," she told us.
Since then, it's been hard to find any info on Kelsey since her season ended. While she hasn't updated her Instagram account since 2015 and her official site is no longer active, Word is she is now living in Paris.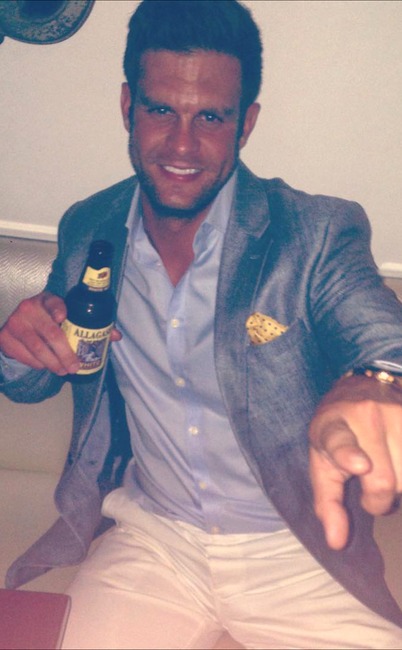 Instagram
Joe Bailey
After coming off likable enough during his time on Kaitlyn's season of The Bachelorette, Joe became one of the most hated men in Bachelor Nation after his time on Bachelor in Paradise after he manipulated single mom Juelia Kinney into giving him a rose just so he could stick around to meet another woman, Samantha Steffen. "Rose before bros," he infamously said, going on to physical threaten the other men with physical violence. Oh, he also forgot Juelia's name after telling her he was ready to be a step-father. Oof.
However, karma proved to be a you-know-what when Samantha (who had been talking to Joe before BIP, much to everyone's dismay) decided to give her rose to another bro.
Since his villainous turn, which he apologized for on the Paradise after-show, Joe isn't really all that active in Bachelor Nation. He's still living in Kentucky and owns race horses. In 2017, he started a GoFundMe to help save neglected horses from slaughter.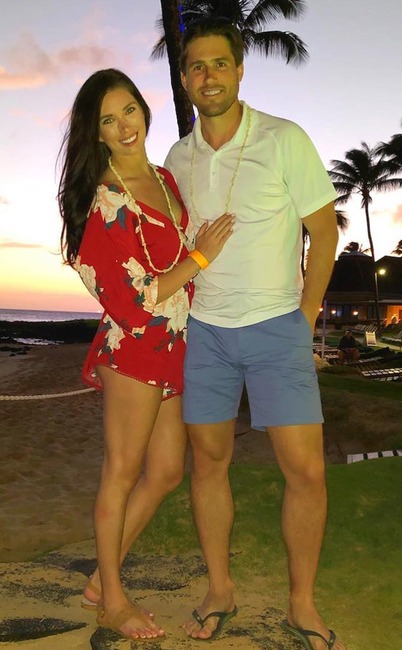 Instagram
JJ Lane
Once called a "turd" by celeb guest Amy Schumer, the former investment banker and single father wasn't exactly a fan-favorite during his time on Kaitlyn Bristowe's season for a few reasons: 1. He revealed he had cheated on his ex-wife. 2. He clashed with some of the other guys, aside from his serious bromance with Clint, resulting in endless "Brokeback Bachelor" jokes.
"Kaitlyn's not the right girl for me," he once said. "I love JJ, so I need the rose tonight."
Even after his season, he was making headlines, getting into a violent altercation after the filming of the Men Tell All special when he was leaving the after-party.
"I stood up for a friend on Saturday and rec'd 2 black eyes for my effort," he tweeted after the encounter. "I did however leave 4 of them hurt and running away. #Facts."
But then something surprising happened: JJ went to Mexico for season two of Bachelor in Paradise, where he became a fan-favorite and formed friendships with Bachelor Nation fan-favorites like Jade and Tanner and Ashley I. and Jared and Ben Higgins considers him a good friend.
While he briefly dated Bachelor alum and fellow single parent Juelia Kinney, whom he met during BIP but started off as friends, the pair split after their 2017 appearance on Marriage Boot Camp Reality Stars.
But JJ is now engaged to girlfriend Kayla Hughes, proposing to her in Hawaii in January 2019. JJ revealed on Instagram that they are set to get married on February 29, 2020.
JJ and Kayla, a former NFL cheerleader, began dating in September 2017, with JJ crediting her for making him a better man.
"As people that followed the Bachelor knew, I had gone through a pretty tough divorce that ultimately impacted my career and mental well-being," he told People. "Since Kayla came into my life, it's been a 180 in terms of finding my mojo again, both personally and professionally. She has been a rock for me and is the woman that makes me wake up desiring to be my absolute best in every aspect of life."
Article continues below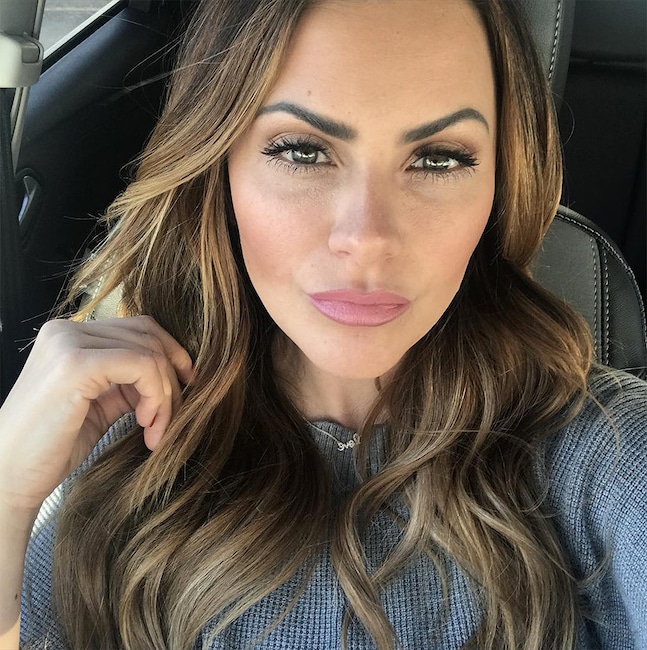 Instagram
Michelle Money
Michelle Money quickly earned the ire of the other women during Brad Womack's second season because of her aggressive not-here-to-make-friends tactics and tendency to talk smack about them to the Bachelor. And then there was the time she sort of accused someone of possibly attacking her or maybe injuring herself sleep-walking, saying, "I woke up with a black eye. I must have had a rough night of sleep last night."
But thanks to her time on Bachelor Pad and then Bachelor in Paradise, the single mom transformed into a fan-favorite. Since saying goodbye to trying to find love on TV, Michelle has become a life coach and wellness educator, and still works as a hairstylist and makeup artist in Salt Lake City, Utah. Since 2016, Michelle has been dating professional golfer Mike Weir.
In 2016, Michelle revealed she got pregnant at 15 and placed her son up for adoption, and she reconnected with him 20 years later and shared an emotional post on Mother's Day in 2019, decided to her birth son and her daughter, Brielle.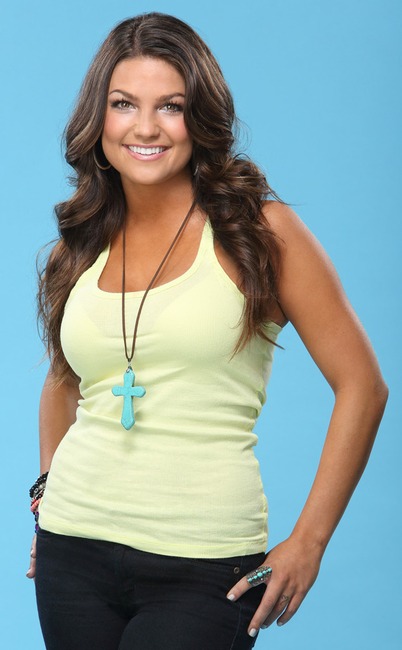 ABC
Tierra LiCausi
"I'm above everyone else."
After winning Sean Lowe's first impression rose, Tierra had no interest in bonding with the other women, causing a lot of drama in the house all season until Sean finally had enough and sent her packing. But not before she delivered her infamous line: "I can't control my eyebrows!"
Just one week her dramatic elimination on the show aired, Tierra announced she was engaged to a man she had dated three years before going on The Bachelor.
Back in 2013, her brother told E! News Tierra was looking to lay low after becoming one of the franchise's most polarizing contestants, saying, She doesn't want the 15 minutes anymore."
According to him, producers wanted her and her fiancé to appear on the Women Tell All special together. But Tierra wasn't having it, choosing not to reveal her man on-camera.
"Her fiancé is a very private guy and doesn't like the spotlight," he explained. "She doesn't want to do it because of all the negative publicity. She could go on to set the record straight, but who knows how they're going to edit it? People are still going to hate her."
But by September 2013, the engagement was called off and Tierra retreated from the spotlight. "I just felt like why do I need to keep telling me story?" she said when she was a guest on fellow "villain" Olivia Caridi's podcast, Mouthing Off, in 2018.
Tierra, who lives in Las Vegas and works in real estate, revealed she was "still trying to mend things and work through them" with her former fiancée, and said another engagement could be possible.
And less than a year later, they got engaged again in January 2019, only to call off the engagement again.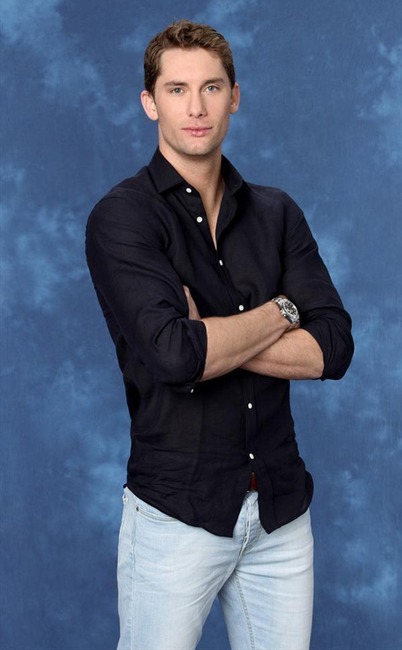 ABC
Kalon McMahon
Who didn't cheer when Emily Maynard told the arrogant luxury brand consultant, who arrived via helicopter on the first night, to "get the f–k out" when she learned he had called her young daughter Ricki "baggage"?
Despite his less-than-ideal exit, Kalon returned to the franchise on Bachelor Pad for another shot at love (and money), entering a romance with Lindzi Cox. But their long-distance relationship fizzled after the show wrapped, with Lindzi telling Wetpaint at the time, "I was willing to go the extra mile but unfortunately Kalon wasn't in a position to meet me halfway." (There were also rumblings of infidelity.)
He then made a brief appearance on Bachelor in Paradise in the summer of 2014, taking himself on a romantic date when none of the women wanted to go out with him.
Among his current professions, Kalon, who lives in Los Angeles, is a "social entrepreneur" and "serial philanthropist," and is a senior consultant at Financial Finesse, which offers financial education and coaching through wellness programs around the country.
Article continues below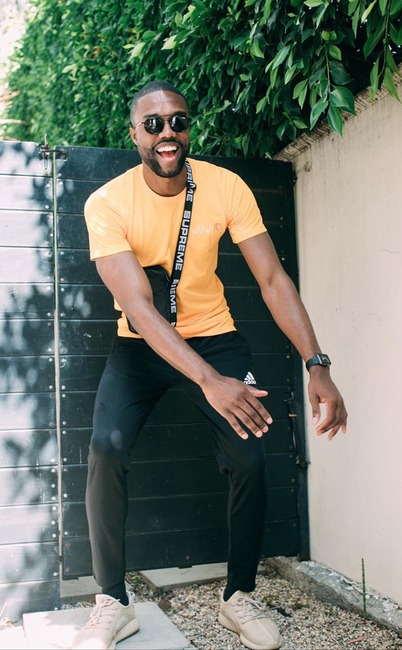 Instagram
DeMario Jackson
While his "Oh, who's this?" response when a woman claiming to be his girlfriend showed up on a group date became a classic Bachelorette moment, with Rachel Lindsay immediately sending him home, DeMario's time on Bachelor in Paradise wasn't quite so comedic.
Production on the popular spinoff's fourth season was temporarily halted after a sexual encounter between DeMario and Corinne Olympios on the first day of filming lead a producer to filing a misconduct allegation with Warner Bros, leading to a full-blown scandal in the summer 2017. But after an internal investigation, production resumed, with DeMario and Corinne eventually sitting down together during the After Paradise special taping. The duo were spotted together several times after, but have never returned to the franchise since.
These days, DeMario seems to have gone on the social media influencer, traveling the world and documenting his travels amidst sponsored posts. Per his website, he's a "mix between Seth Cohen and a pre-2018 Kanye West."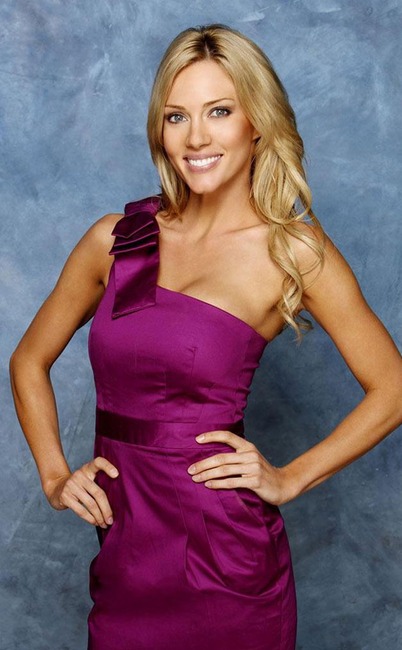 ABC
Rozlyn Papas
As cameras began rolling on Jake Pavelka's season of The Bachelor, Papa and an ABC producer began what was described as an "inappropriate relationship." Despite denying anything went down, including during Roz's heated sitdown interview with Chris Harrison, both were kicked off the show. At the time, Roz's rep told E! News single mother left the show because of disagreements with producers over her young son, not because of the allegations.
In the 2018 New York Times Bestseller Bachelor Nation: Inside the World of America's Favorite Guilty Pleasure by Amy Kaufman, Roz told her side of the story and talked about the impact the time on the show had on her life.
According to Twitter, Rozlyn is now Marketing Director in Richmond, Virginia, who proudly proclaims in her bio that she "survived The Bachelor." She also climbed Kilimanjaro.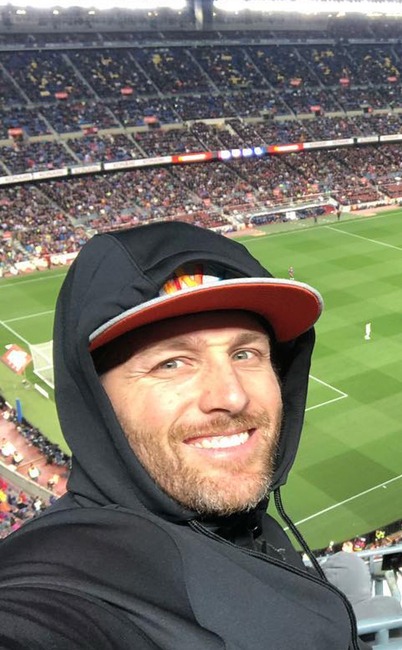 Instagram
Juan Pablo Galavis
The former professional soccer player became a fan-favorite during Desiree Hartsock's season of The Bachelorette, with the producers making the surprising decision to make the single dad their next Bachelor even though he only made it to the Top 10.
And it seems like they probably needed that extra time to get to know their Venezuelan star a little more, as his season proved to be one of the most controversial on and off-camera.
He caused a controversy when he said he didn't believe there should ever be a gay lead because he didn't "think it is a good example for kids to watch [gay couples] on TV." (He later apologized.) He often seemed like he wasn't listening to the women during his season, with Andi Dorfman infamously telling him off before quitting. His runner-up Clare Crawley claimed he told her, "I love f–king you, but I don't know you." He refused to say "I love you" to his final pick, Nikki Ferrell, and his After the Final Rose sitdown with Chris Harrison was filled with tension. It was clear there was no love lost between the lead and the show with fans often dubbing him the worst Bachelor ever.
Juan Pablo and Nikki went on to date for almost a year, popping up on Marriage Boot Camp: Reality Stars before calling it quits. (Nikki did later reveal he had used the L-word.)
In 2017, JP, who works as a sport management consultant, married Osmariel Villalobos, with Harrison announcing the news with a hint of shade during a finale taping: "The man who we thought might never find love has apparently found it. Juan Pablo reached out to us and asked us to spread the word and we are happy to do so."
Juan Pablo recently told Us Weekly he's ready to give his 10-year-old daughter Camila a sibling, saying, "I am trying to find a way to trick [her] into getting pregnant. I want to have more children."
Article continues below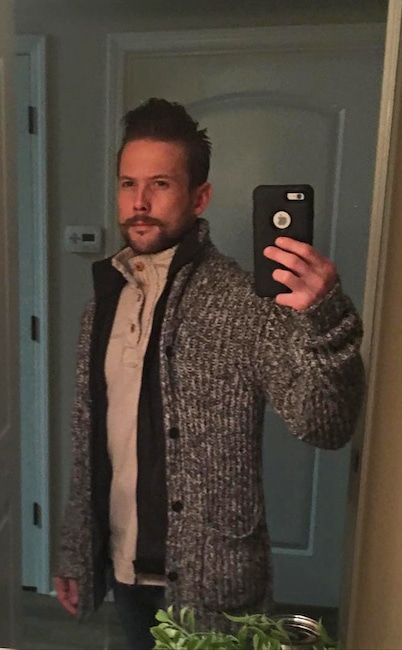 Instagram
Lee Garrett
Remember when a "country singer" with a Twitter feed filled with offensive tweets (including "What's the difference between the NAACP and the KKK? Wait for it…..One has the sense of shame to cover their racist ass faces") was cast as one of the contestants for The Bachelorette season starring Rachel Lindsay, aka the franchise's first black lead ever?
"For those asking, no, of course we didn't know about the offensive tweets from Lee's account. None of us were aware of them Very unfortunate," Harrison wrote after his tweets surfaced.
Lee's behavior on the show wasn't much better, as he often instigated fights with the other contestants before telling Rachel they were the ones being "aggressive" towards him. While he offered a pretty broad apology at the Men Tell All special, Rachel and most of the other men weren't buying what he was selling.
Currently charging $7 per message on Cameo, Lee is still living in Nashville, has a girlfriend and is still a singer-songwriter.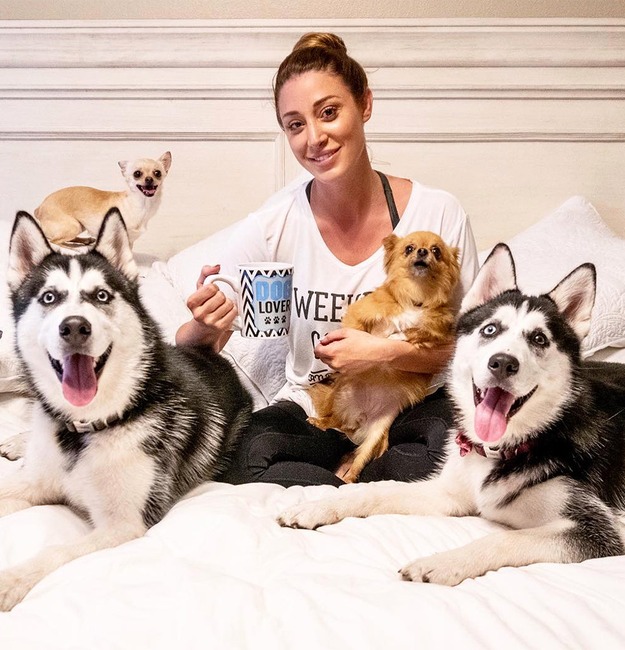 Instagram
Vienna Girardi
While we know it's rare for a winner to also be the villain of the season, it's even rarer for said winner to become a Bachelor Nation villain following the show. But Jake and Vienna managed to both pull off the transition with their tumultuous split, deciding to sit down for a post-breakup interview that still causes chills to go up our spine with how much of a trainwreck it was. And Vienna ended up getting a villain when she appeared on Bachelor Pad season two with boyfriend Kasey Kahl (aka the guy who got a tattoo for Bachelorette Ali Fedotowsky during her season…revealing it to her just before she dumped him and left him on a glacier.) Their split proved to be just as contentious.
After a few years out of the spotlight, which included a brief engagement to race car driver Todd Allen in 2016, Vienna announced she was pregnant with twins in June 2017, Sadly, just two months later, she revealed the devastating news that she had a miscarriage.
Vienna opened up about her miscarriage on The Doctors, saying, "For the most part I try my hardest not to think about it." However, she said there w ere "constant reminders" of her loss and she's trying to move past them but it seems "impossible."
These days, Vienna works as a real estate agent in Orlando, Florida, is the president of a recruitment company and has been in a relationship for several years.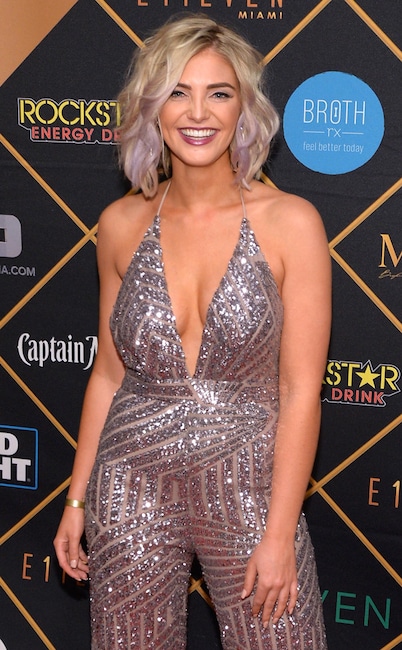 Daniel Boczarski/Getty Images for blu
Olivia Caridi
The former news anchor quickly became House Enemy No. 1 after receiving Ben Higgins' first impression rose, thanks to her tendency to steal the Bachelor away a lot (even after she had a rose) and that time she compared single mom Amanda Stanton to a Teen Mom cast member. Eventually, she was sent home on an infamous two-on-one date, where she was left alone crying on a beach.
While she briefly considered heading to Bachelor in Paradise (and secretly dated fellow alum Derek Peth before he went on the spinoff), Olivia has yet to make an onscreen return to the franchise, though she's been able to keep one foot in with her Mouthing Off podcast, which often features interviews with the contestants and insider info about the show.
On her podcast, she revealed she was suicidal after her time on the show.
"It took me so long to get over the whole thing. I was messed up for a long time after that," Olivia, who now lives in Seattle, said, later continuing, "I was suicidal. I've had depression my entire life. When the show was airing, I was getting messages saying I should kill myself, and, you know, you're not worthy of living." She also said she lost out on job opportunities because she was considered "a PR nightmare" after her edit on the show.
Olivia is currently single and recently did a social media partnership with Match.com.
Article continues below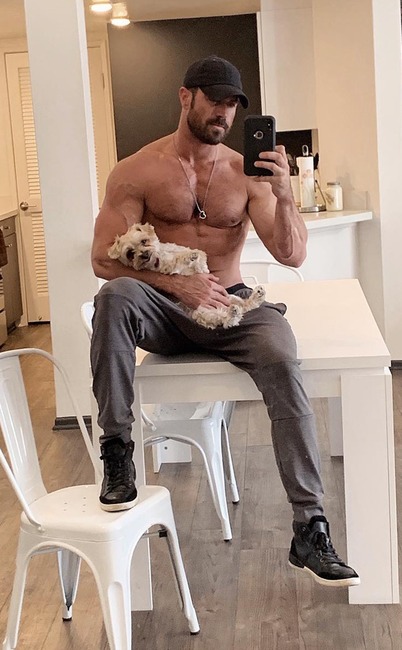 Instagram
Chad Johnson
"F–k you, Chris Harrison."
There are Bachelor villains and then there is Chad Johnson, who first made a name for himself on JoJo Fletcher's season when he would eat deli meat during rose ceremonies, physically threaten the other men and brutal honesty. (He also found his way back to the house after being eliminated on a two-on-home, alarming the other men.) While the show was airing, he would call the other men out on social media for having girlfriends back home and buying his rival's domain names, having them go to his Instagram page instead. (OK, that's still a funny flex.)
Still, that was child's play compared to his epic one-night stay on Bachelor in Paradise. During that time, he got wildly drunk, made out with Lacey before then getting aggressive with her in the pool, called Sarah Herron a "one armed b–ch," and then pooped his pants. (Really.) After he was booted from the show the following morning, he went off on Harrison.
Since his time with the franchise game to a dramatic end, Chad has made the reality TV rounds, becoming a full-time TV personality. He's appeared on E!'s Famously Single, Celebrity Big Brother UK, and MTV's Ex on the Beach. During his time on those shows, he romanced DWTS pro Karina Smirnoff and Girls Aloud singer Sarah Harding.
He currently charges $37 per message on Cameo and hosts his own podcast, Bachelor Chad.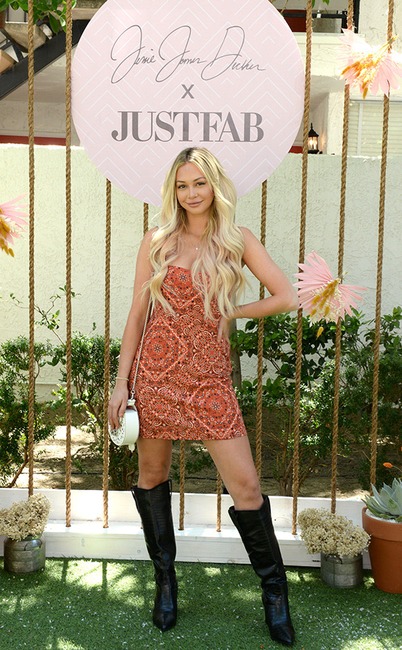 Vivien Killilea/Getty Images for JustFab.com
Corinne Olympios
One of the modern-era villains, Corinne was the standout contestant from Nick Viall's season of The Bachelor, with the then 23-year-old-with-a-nanny delivering some iconic lines ("My heart is gold, but my vagine is platinum"), hilarious scenes (she napped during a rose ceremony) and scandalous moments, like showing up to Nick's room with nothing but a trench coat on.
After her turn on The Bachelor, Corinne was expected to be a fan-favorite on Bachelor in Paradise and was even trying to develop her own reality show, until she found herself at the center of the franchise's biggest controversies ever.
Following (or really during) the BIP scandal, Corinne began dating Jon Yunger, who she's still with today.
In July 2018, Corinne was pranked by Sasha Baron Cohen in his Showtime TV series Who Is America?, when he tricked her into believing was going to be a spokesperson for his fake character's charity, even filming a commercial with some controversial dialogue.
"Hopefully people just see that it is a Sacha Baron Cohen prank. He's pranked a bunch of people with big names. It's light, it's funny, it's nothing serious," Olympios told The Daily Beast in an interview. "I hope people can see that and they're not going to freak out about me saying certain things, because people that know me know that I'm a really amazing person."
Later that year, she shot down plastic surgery rumors after fans left some harsh comments on one of her Instagram posts. "It is so sad that I felt the need that I had to come on here just after a shower—no makeup, no filter—and show you guys my face, because a lot of you seem to think I do plastic surgery on my face and you're all s–tting on me," a make-up free Corinne told her followers.
Corinne still makes the rounds, doing recaps and appearances about the franchise, and has her own makeup line, Platinum Beauty.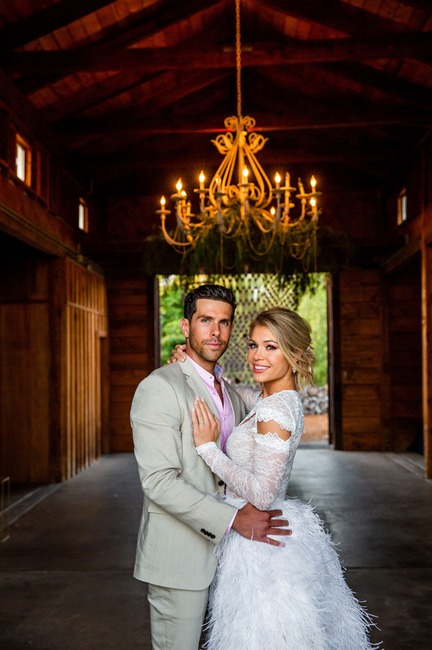 BE Studios
Krystal Nielson and Chris Randone
Villains need love, too!
While both started off as villains on their respective seasons on the show (Krystal was caught calling the other women "c–ts" and Arie Luyendyk Jr. "needled–k" in an unaired tirade, Chris basically just spiraled during Becca Kufrin's season, going off on the other men and the Bachelorette), they were able to find love and redemption on Bachelor in Paradise season five. To quote Krystal: "Glitter-bomb."
It wasn't an easy start for them, with Chris aka "Goose" starting off as a villain after viewers watched as he gas-lighted Tia Booth, but a stern talking to from Krystal set him straight, and they ended their time on the show engaged.
Chris and Krystal have since moved in together, and recently threw a a big engagement party, with many alums in attendance. And, of course, they are "not opposed" to a TV wedding.
Article continues below
The Bachelorette airs Mondays at 8 p.m. on ABC.
Don't miss E! News every weeknight at 7, only on E!
Source: Read Full Article