video
FOX Business Flash top headlines for January 19
Check out what's clicking on FoxBusiness.com
A pregnancy craving that led to the creation of a customer-made, off-menu sandwich at Waffle House has become a viral sensation. 
Social media users have requested the dish enough times that it has seemingly frustrated select servers and cooks at the breakfast chain.
Shantell, a gym instructor in the U.S., posted a video of her "pregnancy craving" to her @shantellxoxo TikTok account on Tuesday Jan. 10, which she has dubbed the "Texas Toast Bacon Cheesesteak."
ALABAMA 'FRIENDSGIVING' DINERS TIP WAFFLE HOUSE WAITRESS $1,125: 'NORMALIZE BEING KIND'
The sandwich is made with a Texas Bacon Cheesesteak Melt – an item that is available on Waffle House's official menu – and includes thin-sliced chuck cheesesteak, bacon slices, grilled onions and melted American cheese on Texas Toast.
Shantell's video, which has gone viral with more than 6.1 million views and 864,000 likes, shows she ditched the Texas Toast for waffles.
"Replace the Texas Toast – it's extra, baby, it's extra – but you're gonna pay the cost to be the boss," Shantell said in a follow-up video on Jan. 10. 
"Get you two waffles, one for the bottom, one for the top," she continued. "Now you could be fancy and add the eggs…do what you do, baby, because what you do, you're gonna do well. But see that's what I wanted."
"What I like you might not like," Shantell addressed to users in the 57-second clip. "But it was good."
FOX Business reached out to Shantell and Waffle House for comment.
TEXAS WAFFLE HOUSE FORMER EMPLOYEE GIVES HER SIDE OF BRAWL THAT WENT VIRAL
Waffle House fans have responded to Shantell's video on TikTok and other social media platforms with videos that document their initial thoughts about the modified sandwich, their taste-tested reviews of the sandwich and their spinoff creations.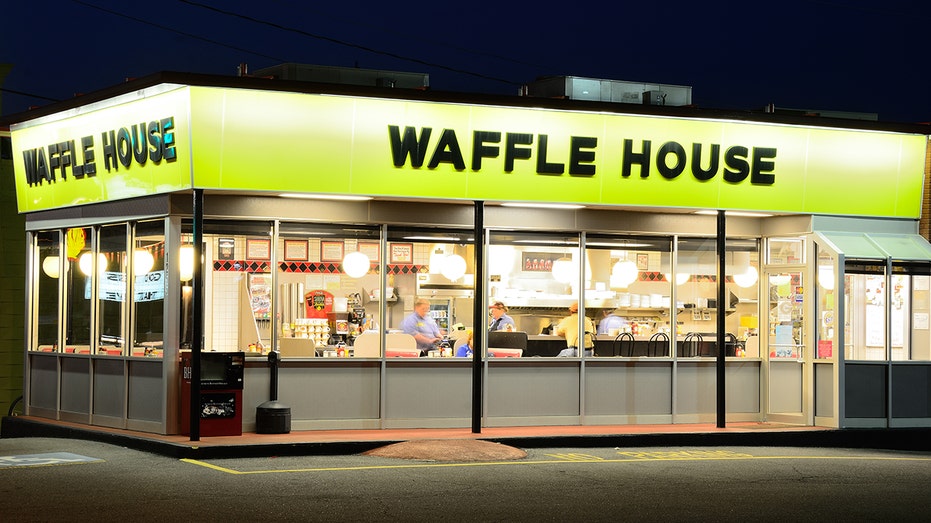 Waffle House is a diner chain that's prevalent in the Southern U.S. and is popular for both breakfast and late night dining. (iStock / iStock)

The "Waffle House sandwich" videos have generated tens of thousands, hundreds of thousands and millions of views depending on the video creator, according to TikTok's internal search bar.

On Google, the search terms "Waffle House sandwich" and "Texas Bacon Cheesesteak Melt" have spiked significantly from Jan. 13 to Jan. 19, according to Google Trends, an online search engine data analyzer.

Interest has been particularly high in southern states, including Georgia, Mississippi, Alabama, South Carolina and Louisiana, Google Trends data shows.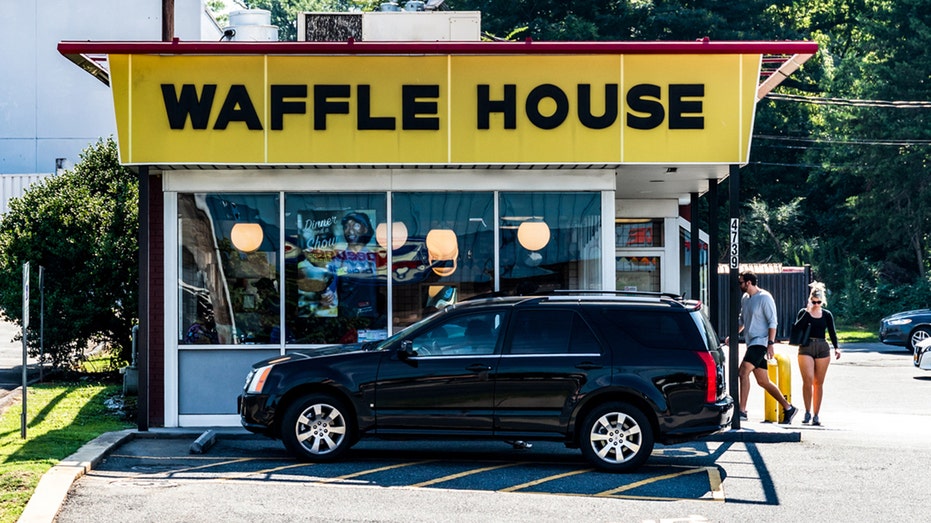 Waffle House customers are ordering an off-menu waffle sandwich in-person and online after it went viral on TikTok. (istock / iStock)

HOW THE 'WAFFLE HOUSE INDEX' IS USED TO DETERMINE HURRICANE IAN'S SEVERITY

While many Waffle House customers have reported success in ordering Shantell's waffle-adjusted "Texas Toast Bacon Cheesesteak," some locations appear to be refusing custom orders.

TikTok user @officialgodbodycash shared a video on Jan. 11  showing a Waffle House location that has a sign stating its restaurant won't make social-media-famous orders.

"Order from the menu," the sign says. "We are not making anything you saw on TikTok!!"

It's currently unknown which Waffle House location the TikTok user visited, but the video has received over one million views.

FLORIDA GOV. RON DESANTIS SERVES FOOD AT WAFFLE HOUSE AMID HURRICANE IAN RECOVERY EFFORTS

This week, one Twitter user also shared a photo-attached tweet of another Waffle House location denying off-menu orders.

"Order from the menu!" The sign says. "We're not making nothing you've seen on TikTok (no waffle sandwiches!)."

The tweet has been viewed more than 667,700 times.

Some videos on social media have shown Waffle House servers and cooks fulfilling customer orders for viral waffle sandwiches, but some workers warn that the cost to modify the chain's already-established Texas Melt sandwiches can get expensive.

GET FOX BUSINESS ON THE GO BY CLICKING HERE

On Jan.15, TikTok user @toroitich told potential customers that ordering the sandwich at the Waffle House location she works at rings up to about $20.

"That sandwich gonna cost y'all about $20, so stick to a Texas Bacon Cheesesteak Melt or Texas Sausage, Egg and Cheese Melt," she said while wearing what appears to be a Waffle House uniform.

The clip has been viewed more than 5.5 million times on TikTok.

FOX Business reached out to @toroitich for comment.

Prices vary across Waffle House locations but food sides such as bacon, sausage, ham, hashbrowns, tomatoes, grits, toast and biscuits can be ordered, according to the chain's menu.

CLICK HERE TO READ MORE ON FOX BUSINESS

Self-assembly may be required if customers have a hard time ordering the viral sandwich but are determined to try it.

Source: Read Full Article