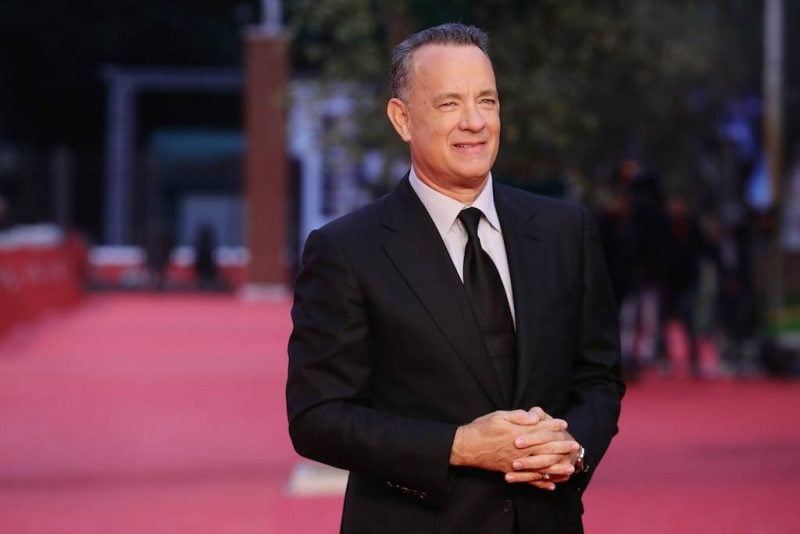 Tom Hanks will nail his role as Mister Rogers | Vittorio Zunino Celotto/Getty Images
Through every role Tom Hanks has ever played, he seems to have a knack at nailing the character. Whether fictional, as in Forrest Gump or biographical, as in Sully, every role he's filled on the big screen has brought us into the life of the character he portrayed. We bet the role of Mr. Rogers will be no different.
Tom Hanks and 'Mr. Rogers' Neighborhood'
The long-running PBS TV show premiered in August 1968 running for a total of 31 seasons. It included 895 episodes plus some specials.
Mr. Rogers is a character that most Gen X'ers know, as do their parents of the silent generation and the baby boomers. Episodes of the series are aired regularly on PBS stations today throughout the country, exposing younger generations as well.
'A Beautiful Day in the Neighborhood,' the movie
The now official movie title is also nearly the name of the theme song of the Mr. Rogers series, which was titled It's a Beautiful Day in the Neighborhood. The lyrics to the song were written by the late Mr. Rogers himself.
The film was inspired by an article by Tom Junod which was originally published in the November 1998 issue of Esquire magazine. Can You Say. . . Hero? is about a "cynical journalist . . . who finds his finds his perspective on life transformed," according to Deadline Hollywood.
Writers, Director and Casting
View this post on Instagram
Tom Hanks is Mister Rogers in A BEAUTIFUL DAY IN THE NEIGHBORHOOD, in theaters October 2019. @ABeautifulDayMovie | : Lacey Terrell
A post shared by Sony Pictures (@sonypictures) on
The screenplay was written by Emmy-nominated producers Micah Fitzerman-Blue and Noah Harpster. Writer, director, and actor Marielle Heller directs the film. She's no stranger to directing, having written and directed The Diary of a Teenage Girl and more recently directing the Melissa McCarthy hit, Can You Ever Forgive Me?, co-starring Richard E. Grant. McCarthy and Grant have each received Golden Globe nominations for the film.
Matthew Rhys plays opposite Hanks in a fictionalized version of Junod in the film. Other casting includes Susan Kelechi Watson, Chris Cooper, and Noah Harpster, the same man who co-wrote the screenplay.
Mr. Rogers' personal life & 'Won't You Be My Neighbor,' a documentary
A Beautiful Day in the Neighborhood comes on the heels of a documentary about Rogers, Won't You Be My Neighbor, which was released in June 2018. The documentary directed by Morgan Neville explored the life of Frank Rogers and his legacy.
Rogers was known as a kind man, and through his show, he tried to set an example for children through his kindness, acceptance, and patience. He wanted to help children through the trying times of parental divorce, or bullying, while also sharing in their good times.
Rogers was married to Joanne Rogers for 50 years, from 1952 until his death in 2003 at the age of 74. They had two sons, Jim and John. He was born in Latrobe, Pennsylvania, and they lived in Pittsburgh, where he died of stomach cancer in February 2003.
Joanne, Jim, and John all appear in the documentary as does Tom Junod.
What people are saying of Hanks as Mr. Rogers
"A heart-opening performance from Tom Hanks? That sounds like exactly the thing we all need right now," wrote Joanna Robinson in her Vanity Fair article, Tom Hanks as Fred Rogers Is Everything We Need, in September 2018.
In her My Modern Met October 1 article, Sara Barnes said, "He's the spitting image of the beloved children's television show host. It's no wonder that the internet has been electrified with excitement in anticipation of the still-untitled film."
What's coming next for Hanks?
It has been said Hanks should portray former President Bill Clinton in a film, and Clinton has given him his blessing to do so. But, for now, we'll accept the movies he has coming out in 2019.
In Greyhound, due out in theaters in, March, Hanks stars as a commander of a naval ship during World War II being followed by German U-boats across the Atlantic.
Toy Story 4 is scheduled to release in June with Hanks reprising his role as Woody, the good-hearted cowboy doll.
As always, Hanks' fans welcome him in any role he plays and we look forward to visiting with Mr. Rogers' neighborhood once again. A Beautiful Day in the Neighborhood is due out in theaters in mid-October.
Source: Read Full Article