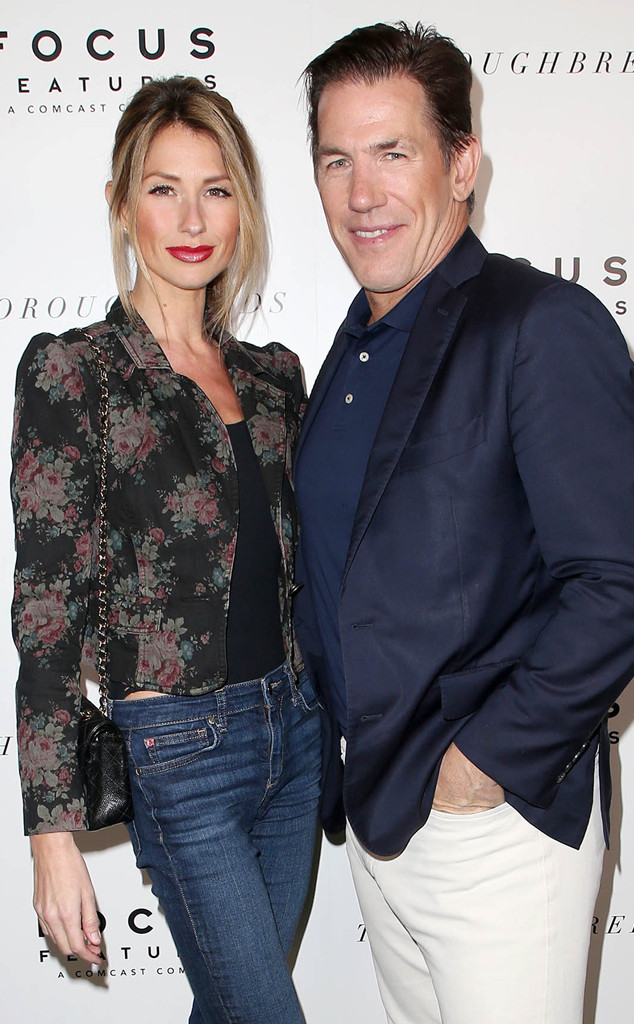 Faye Sadou/MediaPunch/INSTARimages.com
Thomas Ravenel has come to the defense of Kathryn Dennis after his on-again, off-again girlfriend Ashley Jacobs made claims about her sobriety.
The Southern Charm alum took to Instagram on Sunday to write in a since-deleted post that Jacobs has been "bad mouthing" the mother of his children, Dennis, and he wants "nothing" to do with her.
"I totally disavow this horrendous behavior and will have nothing to do with her," Ravenel wrote. He later added in the comments, "I begged her over and over to no avail. So hateful. Hope she gets help."
Ravenel and Dennis share two children together, daughter Kensington Calhoun Ravenel, 4, and son Saint Julien Rembert Ravenel, 2.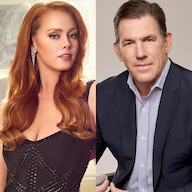 Read
Thomas Ravenel Fires Back at Kathryn Dennis' Custody Filing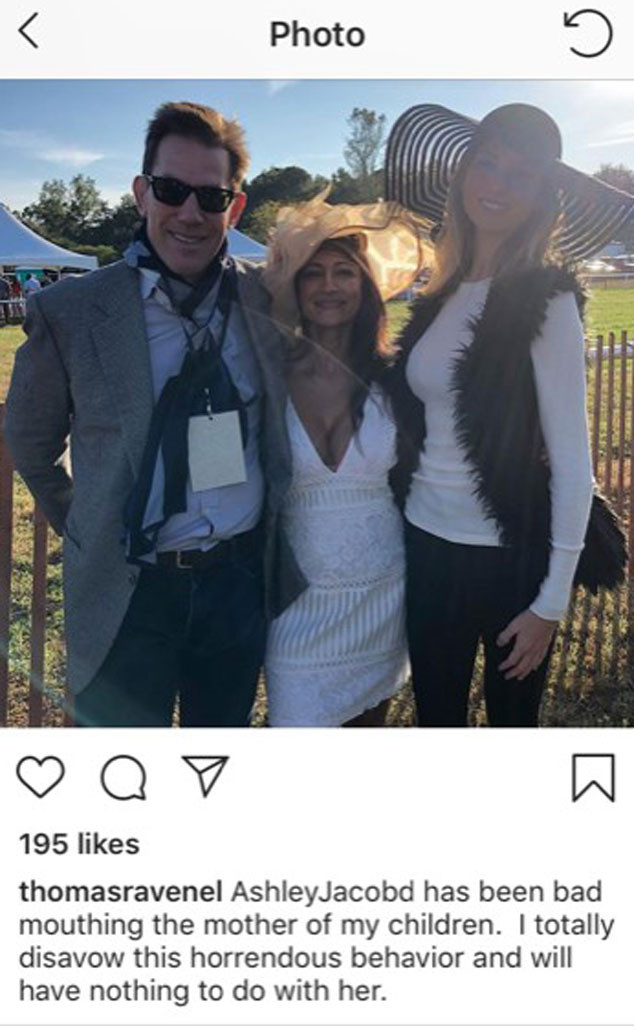 Instagram
The post from Ravenel follows just days after Jacobs announced her exit from Southern Charm via a message to her fans on Instagram.
"After a lot of prayerful consideration, I have decided not to return to Southern Charm next season," Jacobs wrote. "I've been blessed with an amazing career, family, & friends and I don't want to put those things in jeopardy for a reality tv show. Honestly I considered filming again because I desperately want to tell my side of the story. But after experiencing how unfair the editing process can be, I don't think I'll ever have a fair shot. I appreciate you all following me throughout this journey."
The comments on the post have since been turned off, but screenshots captured on social media show Jacobs making accusations about the editing of the Bravo show and questioning the sobriety of Dennis, who had previously struggled with substance abuse.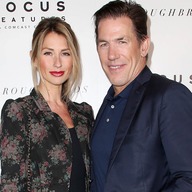 Read
Here's What Ashley Jacobs Thinks of Thomas Ravenel's Arrest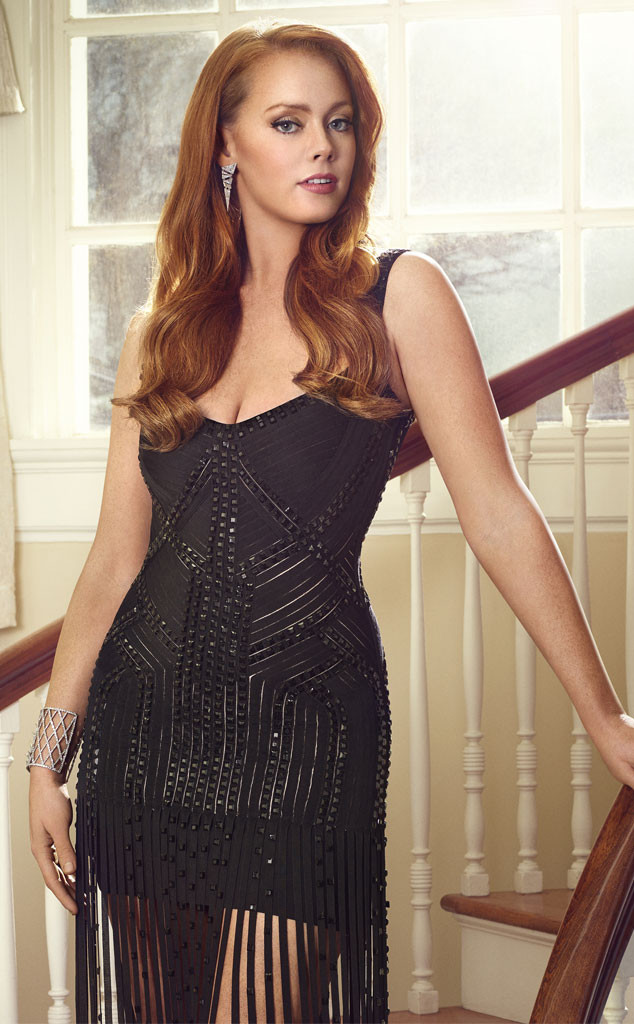 Rebecca Miller/Bravo/NBCU Photo Bank via Getty Images;Rodolfo Martinez/Bravo/NBCU Photo Bank via Getty Images
In late October, Dennis, 27, filed a motion seeking primary custody of the two kids she has with Ravenel, 56. Dennis' filing followed a month after Ravenel was arrested on charges of alleged assault and battery second degree.
According to Dennis' filing, obtained by People, she accused Ravenel, of displaying "periods of impulsive and uncontrollable bouts of anger" as well as "extreme narcissism and anger management problems." The outlet also reported that Dennis accused Ravenel of relying "upon the use of full-time nannies" and claimed that he "has drunk alcohol to excess, mixed with prescription drugs, that has caused him to be impaired during periods of time in which he had custody of the children."
In his counterclaim, filed Nov. 6 and obtained by People, Ravenel denied Dennis' claims, while also accusing her of filing the motion "in bad faith, for the purpose of garnering media attention, creating material for her storyline on Southern Charm and ensuring her marketability as a 'reality TV star.'"
While Dennis had previously lost custody of her two kids amid a substance abuse struggle, the couple currently shares custody.
Source: Read Full Article