Some Sexy Unique Key Players in the Vanderpump Rules universe missed last night's Season 7 premiere party, but they sure made up for it with some outstanding reality television personality mash-up content. Stassi Schroeder, Katie Maloney, and Queer Eye's Tan France have been hanging out in Istanbul this week and duh, there are photos. Rejoice, Pump Rules fans and Queer Eye fans, for stars from two of the greatest reality TV shows have combined their reality TV powers. Not only is this the reality TV crossover you never knew you needed in your life, but wow will you kick yourself for going this long without realizing you needed this reality TV crossover in your life.
This trio has gone sightseeing together, they've taken pictures together, and they even recorded a little IG promo for Pump Rules Season 7 together. In one of his Instastories, the style expert for Netflix's Queer Eye reboot looks into the camera and says, "I don't know if you know this you guys, but their show premiere airs tonight" as Bravolebrities Katie and Stassi pop up in the background.
Hey, if you're going to be out of the country for your hit reality show's premiere party, you can't go wrong with recording an Instastory with someone from another hit reality show. And you also cannot go wrong with a photo like this:
Seriously though, what are these three up to?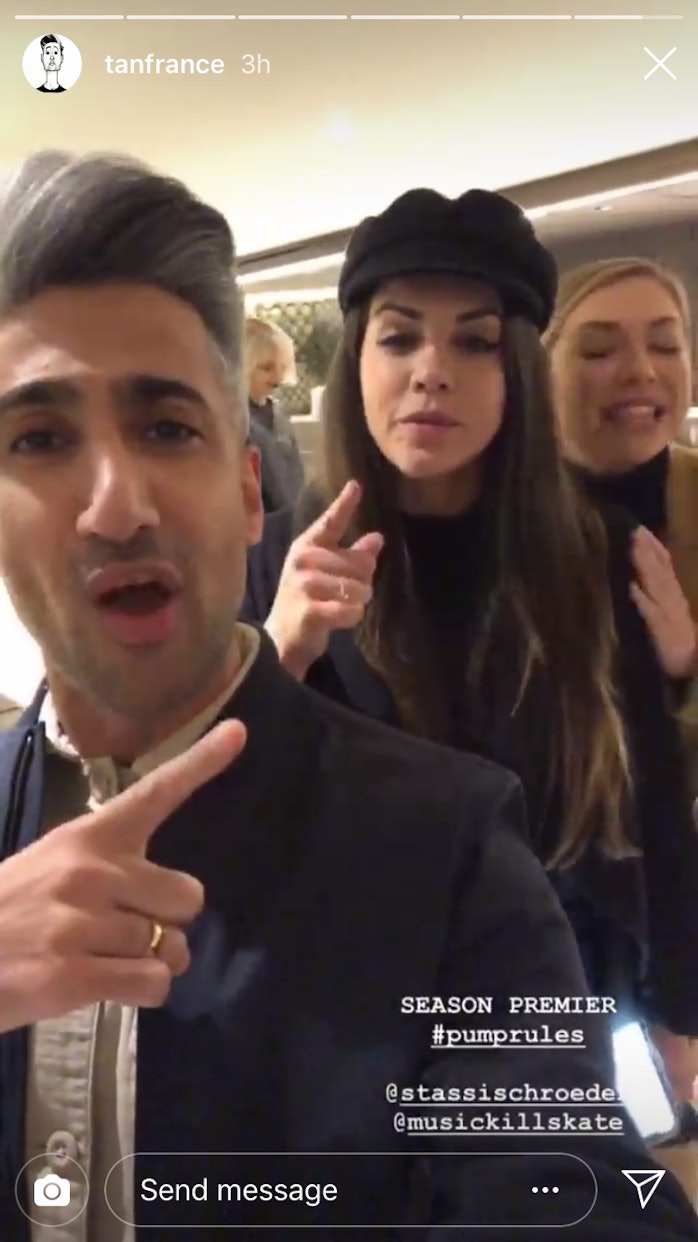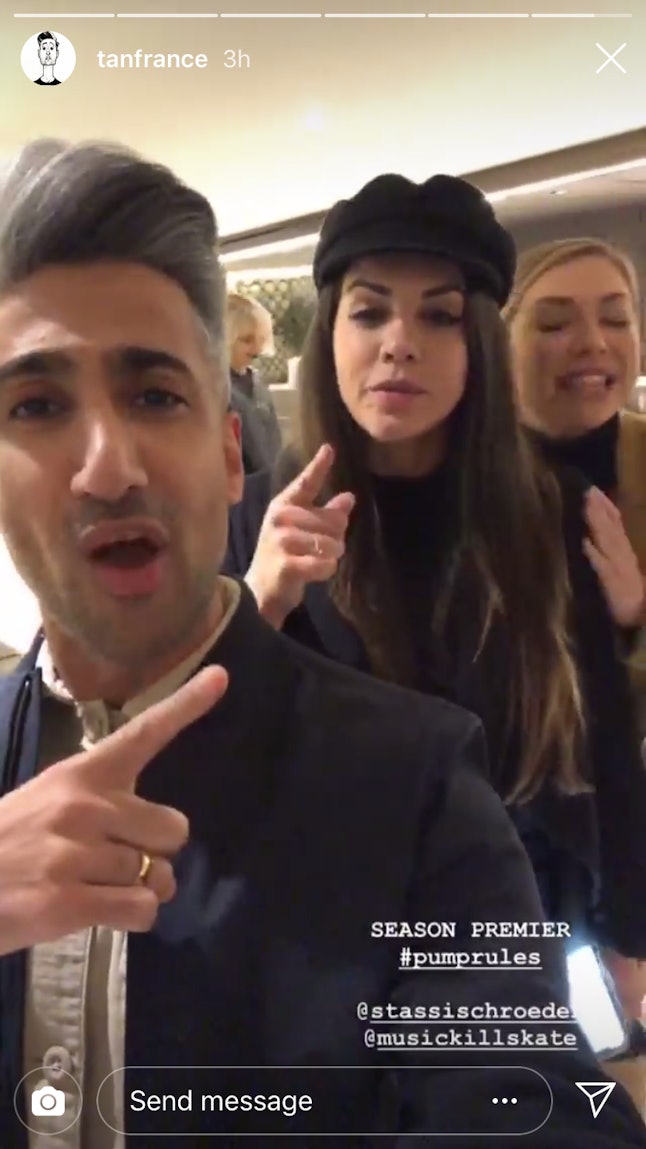 Why are they in Istanbul together? How did this magical trio come to be?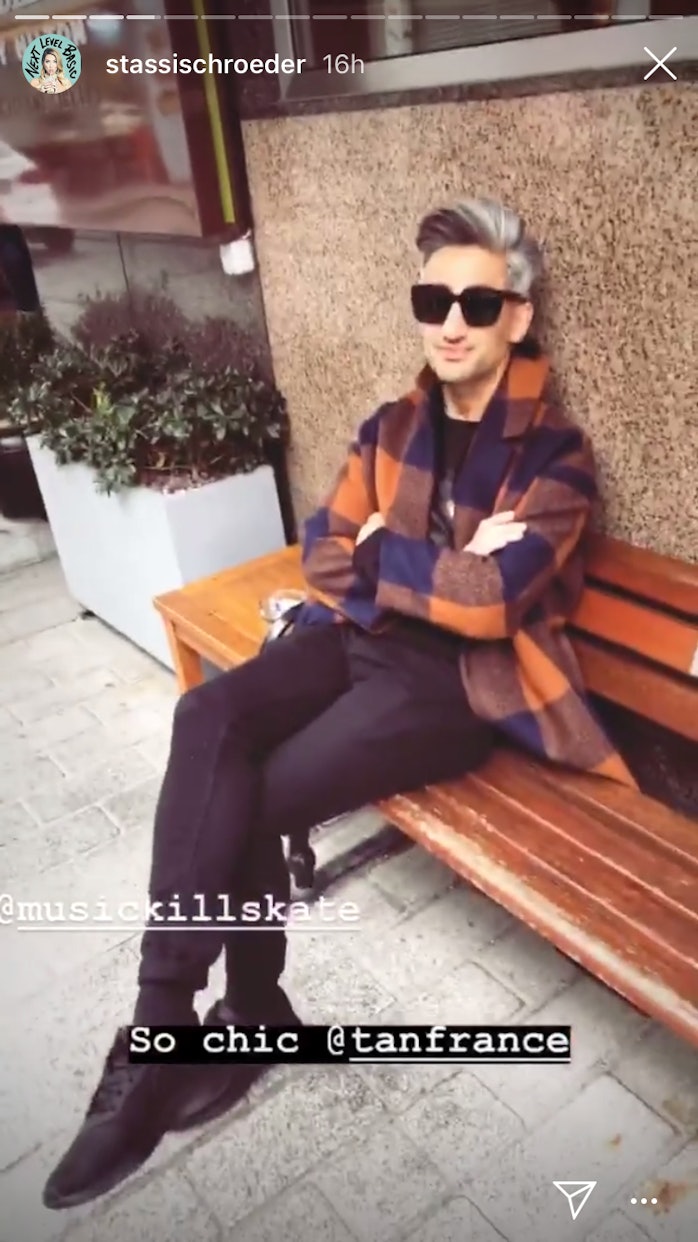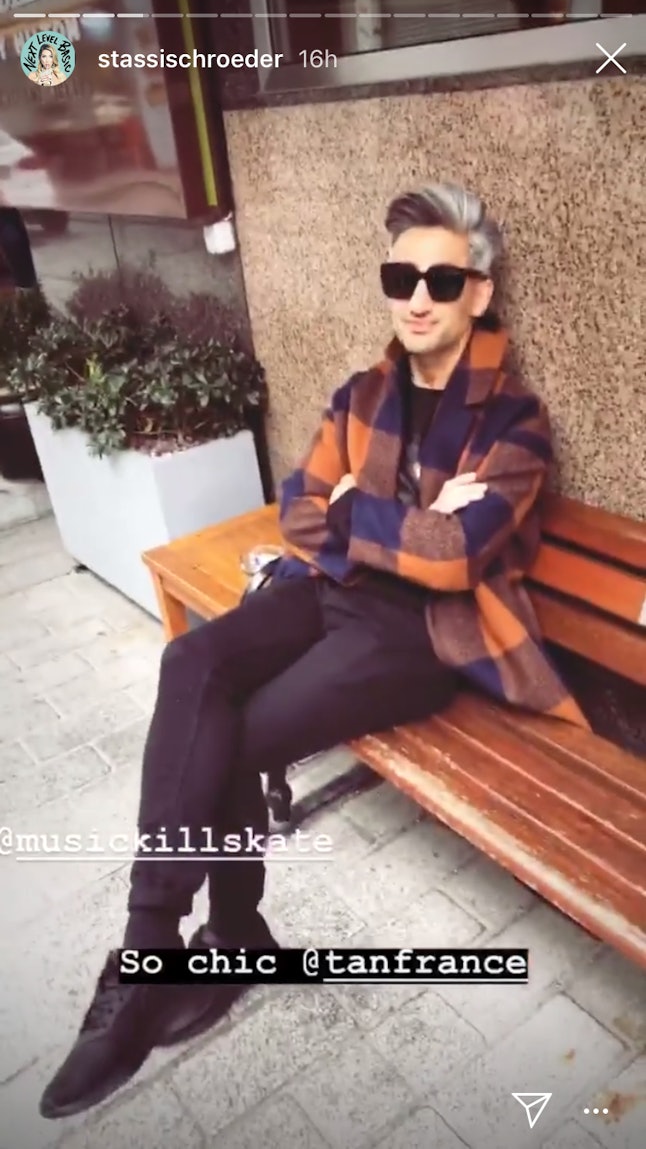 Unsurprisingly, there's already a thread on the r/BravoRealHousewives subreddit about Stassi, Katie, and Tan's trip to Istanbul. Furthermore, there is one eagle-eyed fan who might've gotten to the bottom of this mystery. Or at the very least, they've found a path that might lead to the bottom of the mystery. In response to the original post that got the thread going, Redditor cloudycoffee wrote,
Yes, Brazilian presenter and journalist Hugo Gloss is part of this Istanbul excursion, too.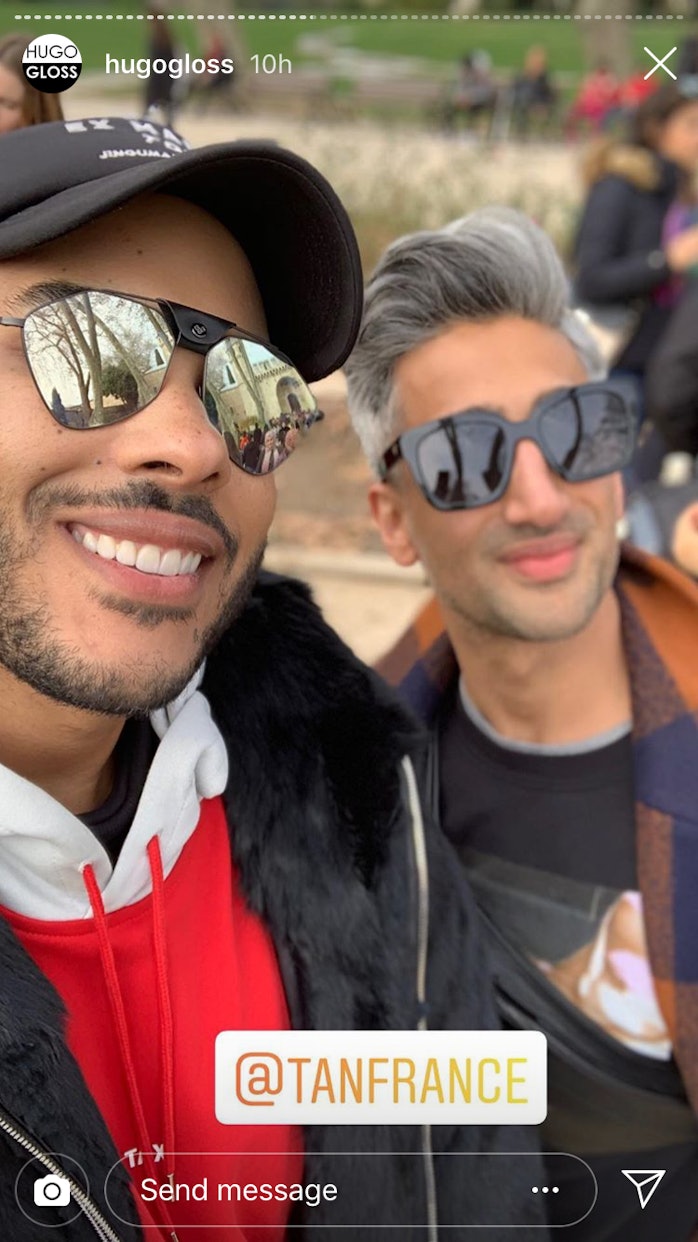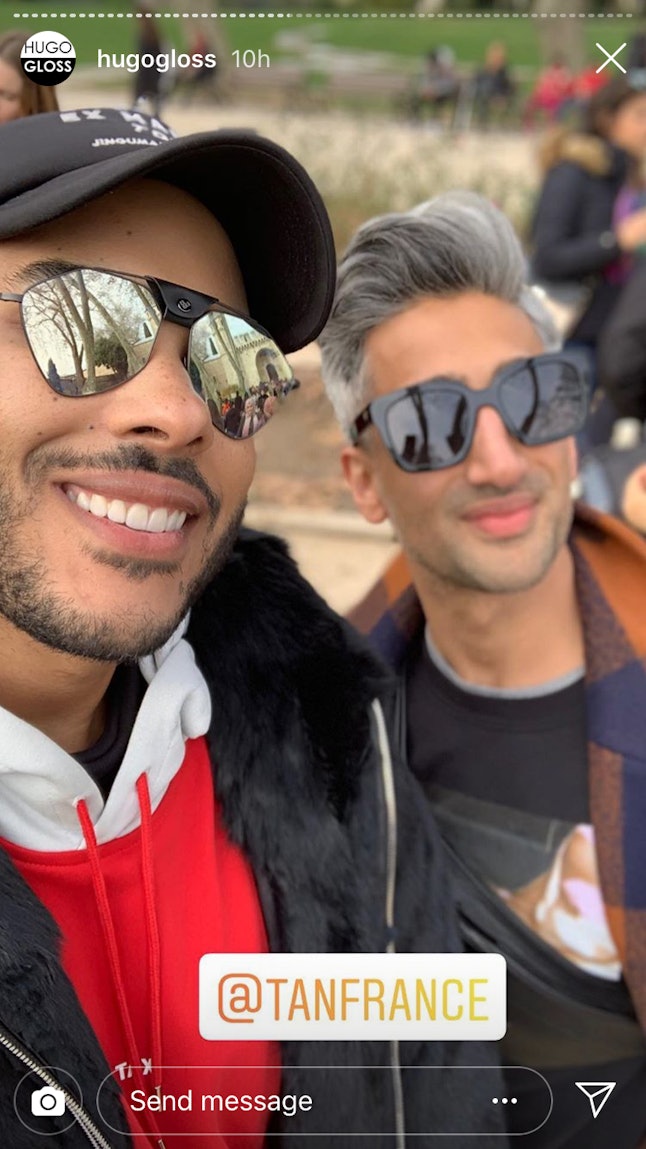 Hugo has posted a ton of Instastories during the visit, including video where he is walking around with Tan, Stassi, Katie, and a camera crew.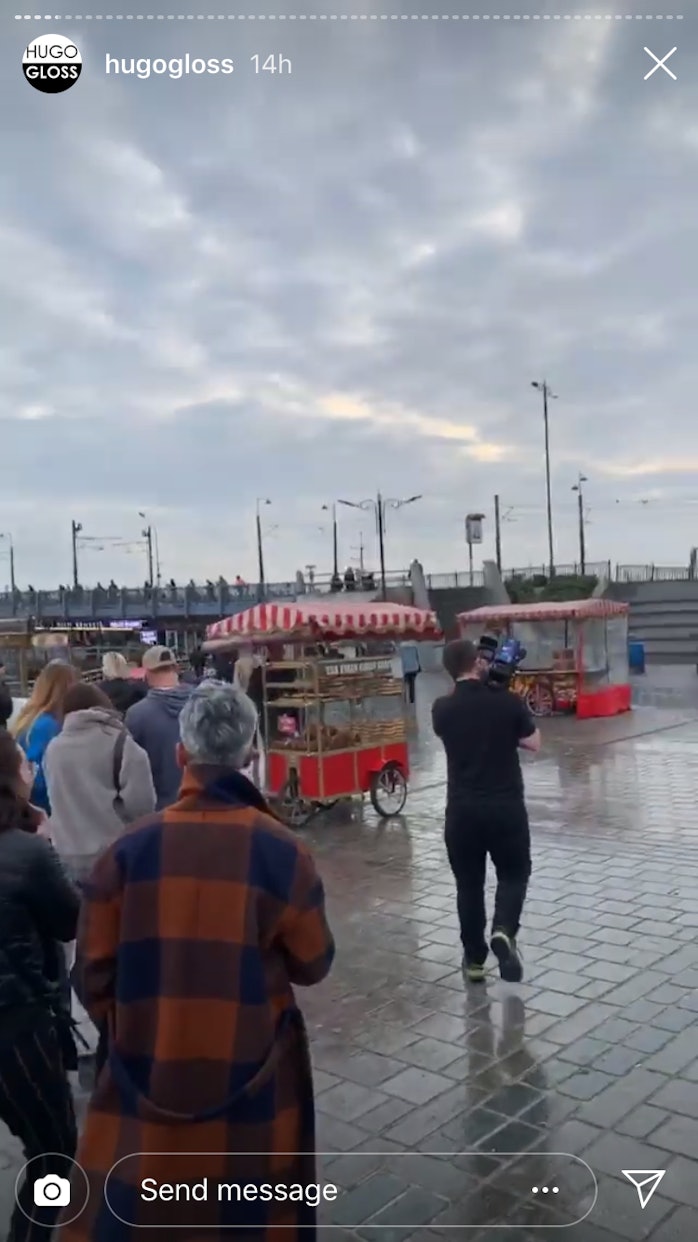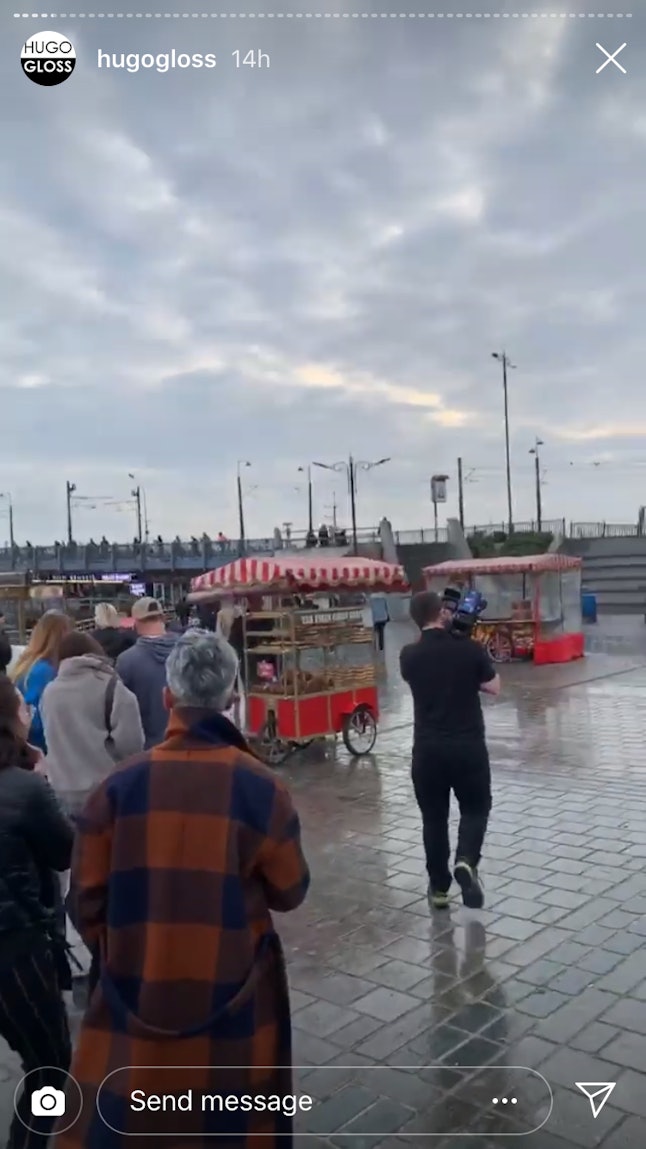 So they're apparently filming something, but what? The Charlie's Angels theory is fun, but like Redditor cloudycoffee said, that's just a guess.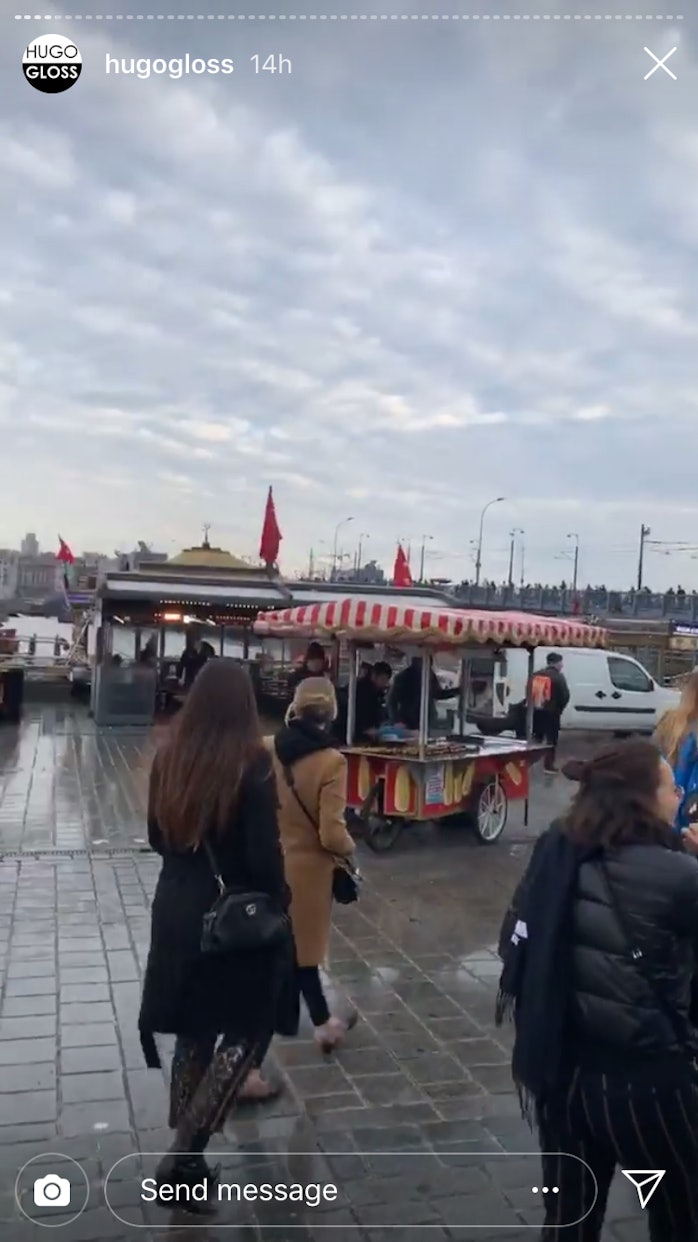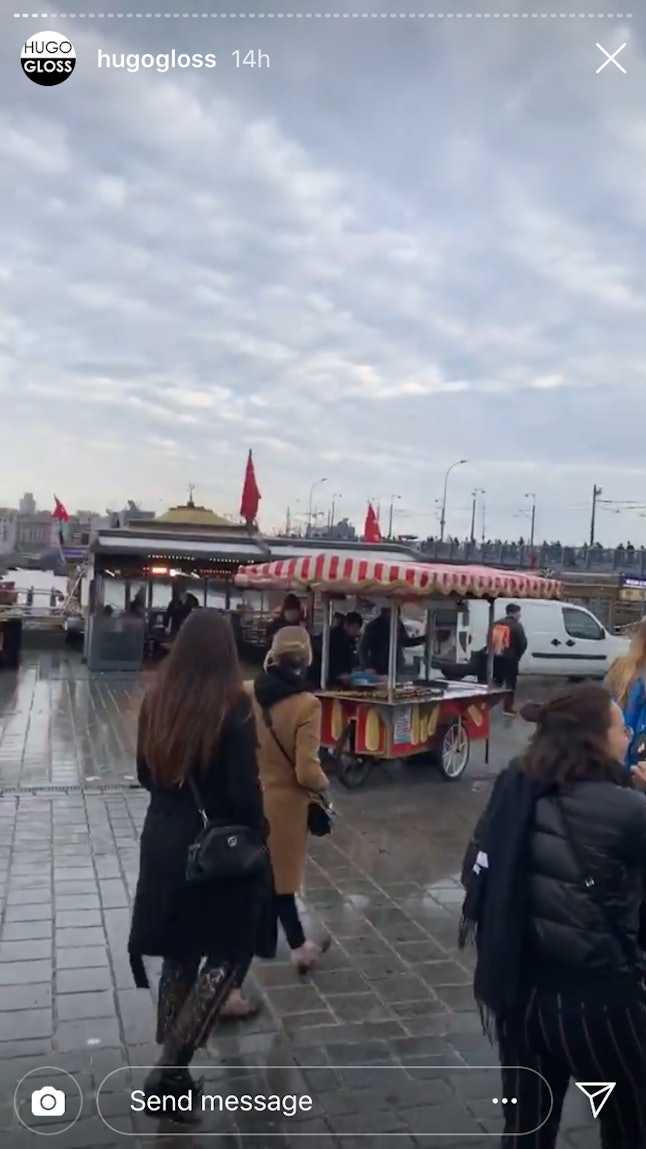 I cannot wait to find out why these TV personalities went to Istanbul with a camera crew. I cannot wait to find out where we can watch whatever it is they filmed. And I cannot wait for Queer Eye Season 3.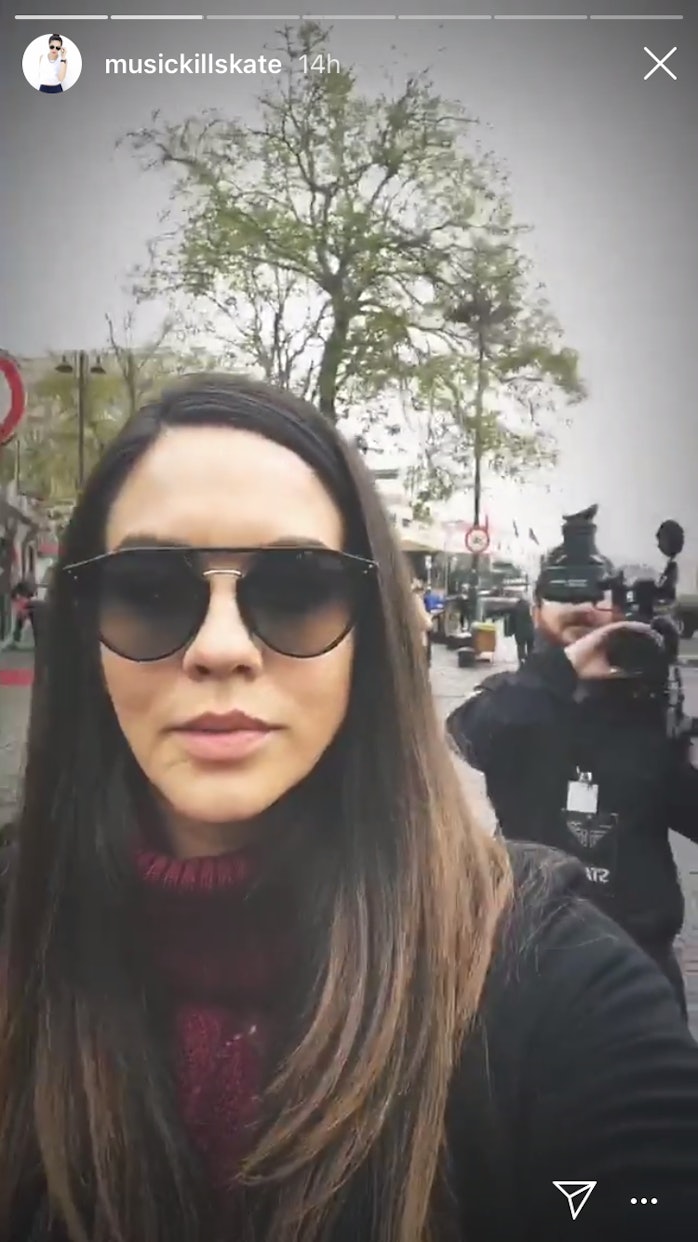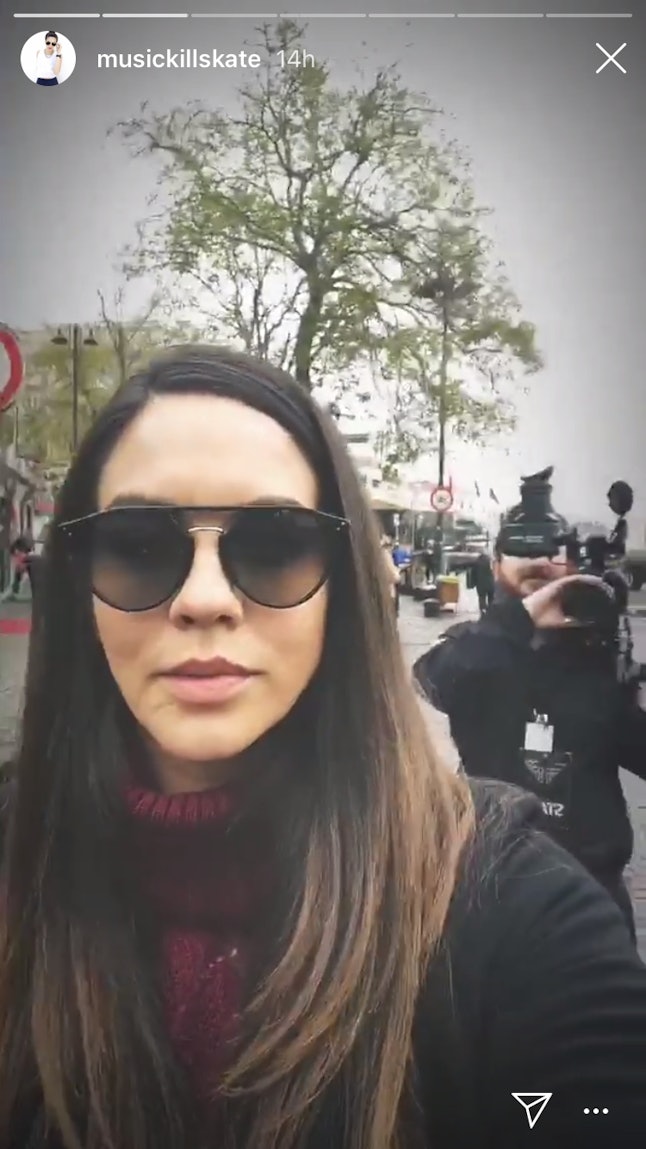 Hey, while I'm talking about things I am extremely fired up for, the Pump Rules season premiere will be on in a few short hours. Get ready to French tuck into the first episode of Season 7.
Source: Read Full Article