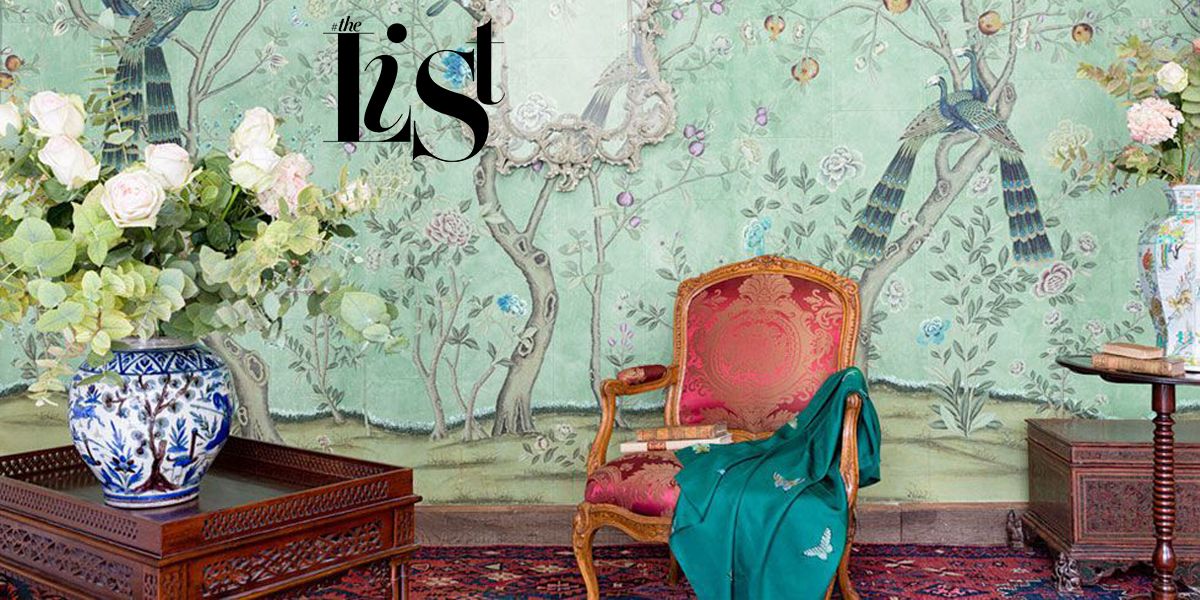 Plans to move into a new home or spruce up an already shared space may have you focused on the staples you're supposedly going to need for your newlywed life. We won't deprive you of the appliances and upgraded essentials you've been eyeing, but there is no need to sacrifice trend-setting style in the process. Choose a registry platform that allows you to garner options from any and everywhere, like Zola, or organize your favorite things online for your guests to view and purchase on their own so that you don't ever feel limited by the stock of only a small selection of shops.
In short, get what you want–and choose things that you're going to love for years to come. Treat your registry like you would your closet, and opt for things you want just as much (if not more) than you need. Here, all the things that should be on a fashion girl's wedding wish list.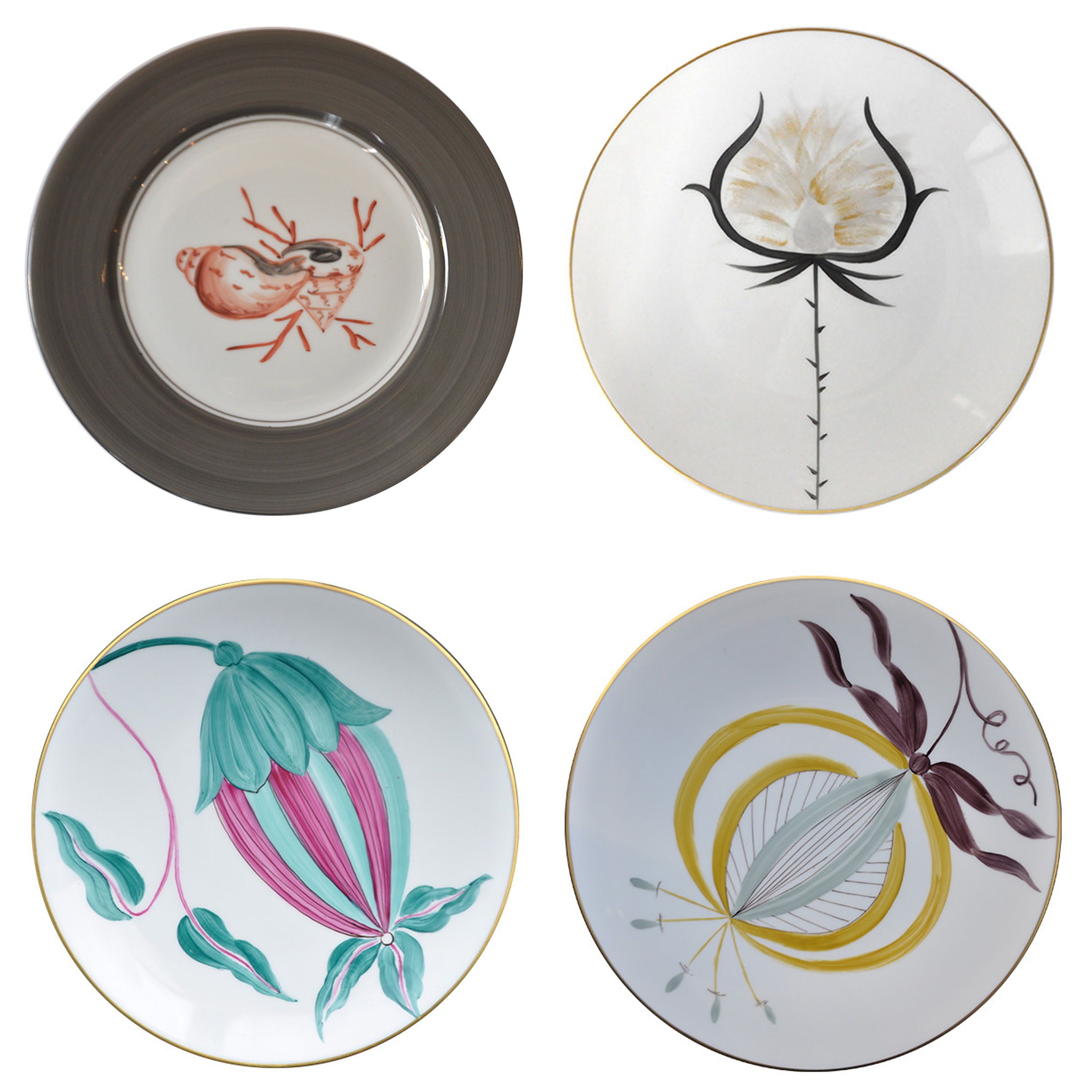 When it comes to tabletop, there's one rule that we encourage breaking: who says you need simple white plates and bowls for the everyday? We encourage eating everything—from toast to takeout—on your best dishes. Not only is it fabulous to look at, but it's also a shame to keep something so pretty in storage most of the year.
Marie Daage Bamboo Coquillages, Belle de Jour, and Jardins d'Udaipur Custom Dinnerware, $94-257, weddingshop.com
SHOP NOW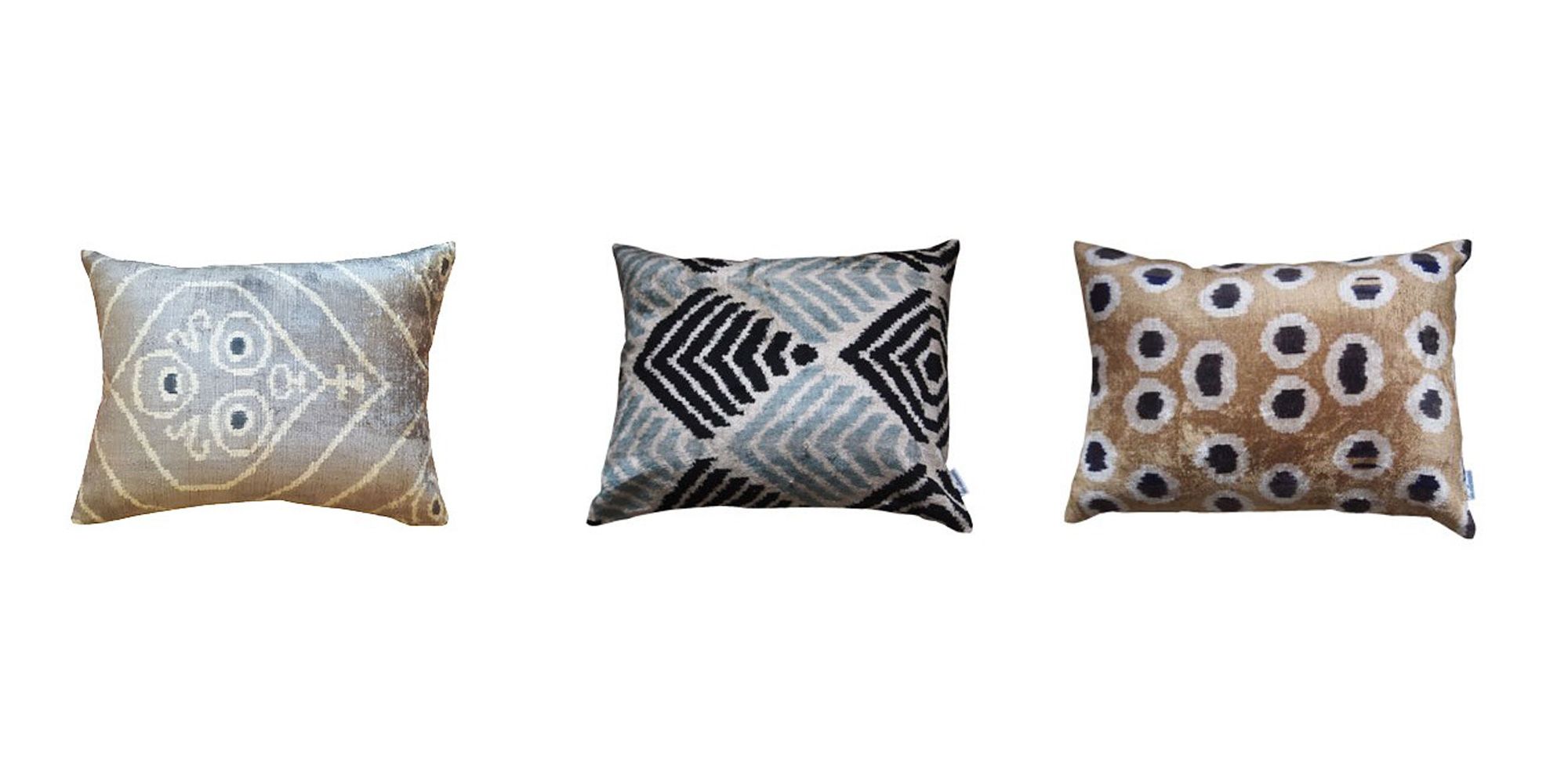 For centuries, decorators have gone East to find artisan-crafted textiles and accessories to give their projects a collected feel. Opt for colorful silk and velvet ikat throw pillows that feature a mix of abstract floral or purely graphical dots, stripes, and zig zags. The plush pile (with a hint of sheen) come in color palettes ranging from subdued (sterling and sepia) to sublime (carmine on burgundy) to the bold (Pompeian yellow and cobalt). With all these options, the mix is yours to make with the color, pattern, and texture lending your newlywed nest a warm and unique air.
Les Ottomans silk velvet cushions, $140, les-ottomans.com
SHOP NOW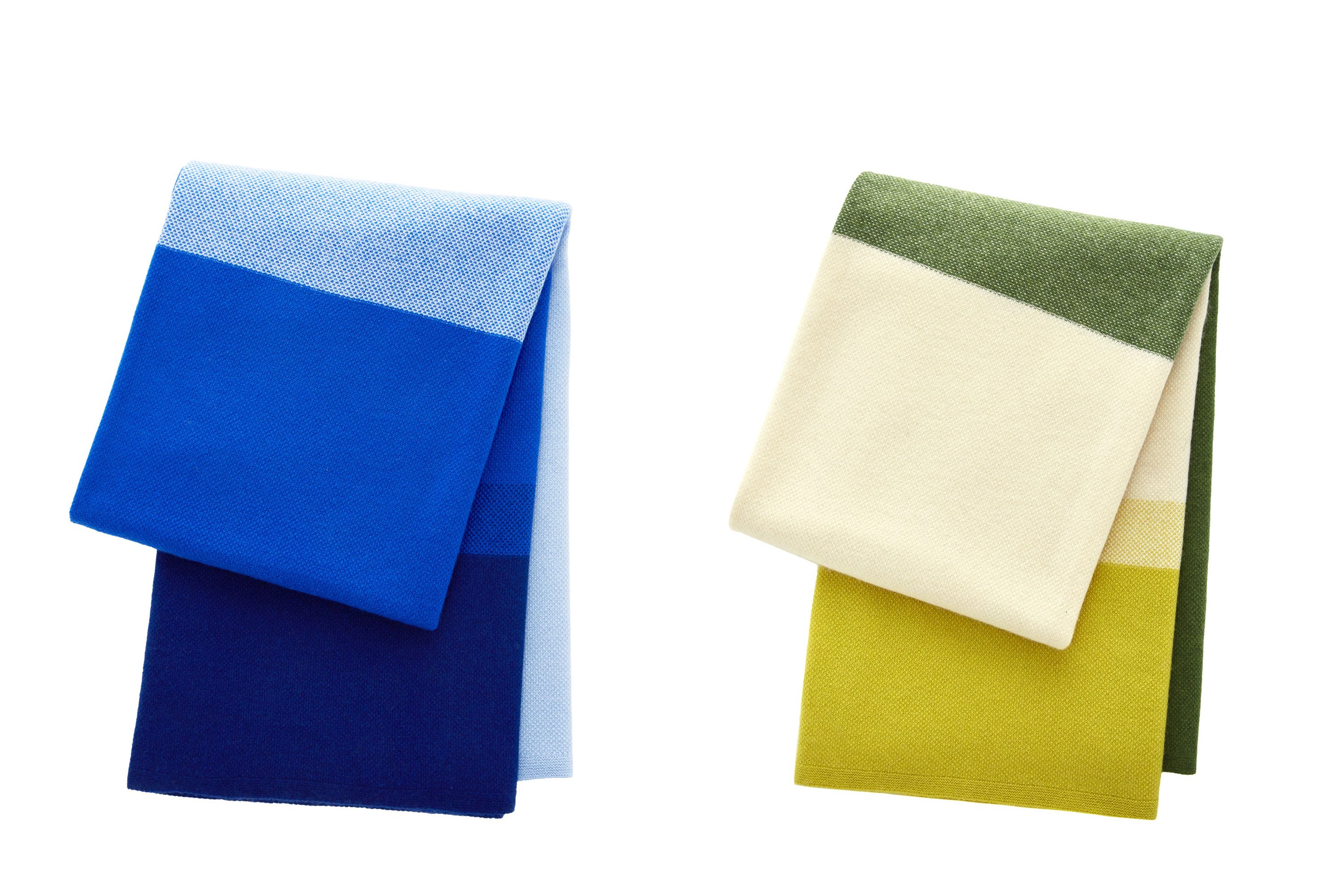 Like a great pair of jeans, one can never have too many throws. While the depth of winter may have you reaching for wool and a bright summer day clutching crisp linen, there is one fiber that is almost universally comfortable—cashmere. Rendered in bright blocks of color, this decorating classic gets a modern twist.
Array Color-Block Cashmere Blankets in green and blue, $680, modaoperandi.com
SHOP NOW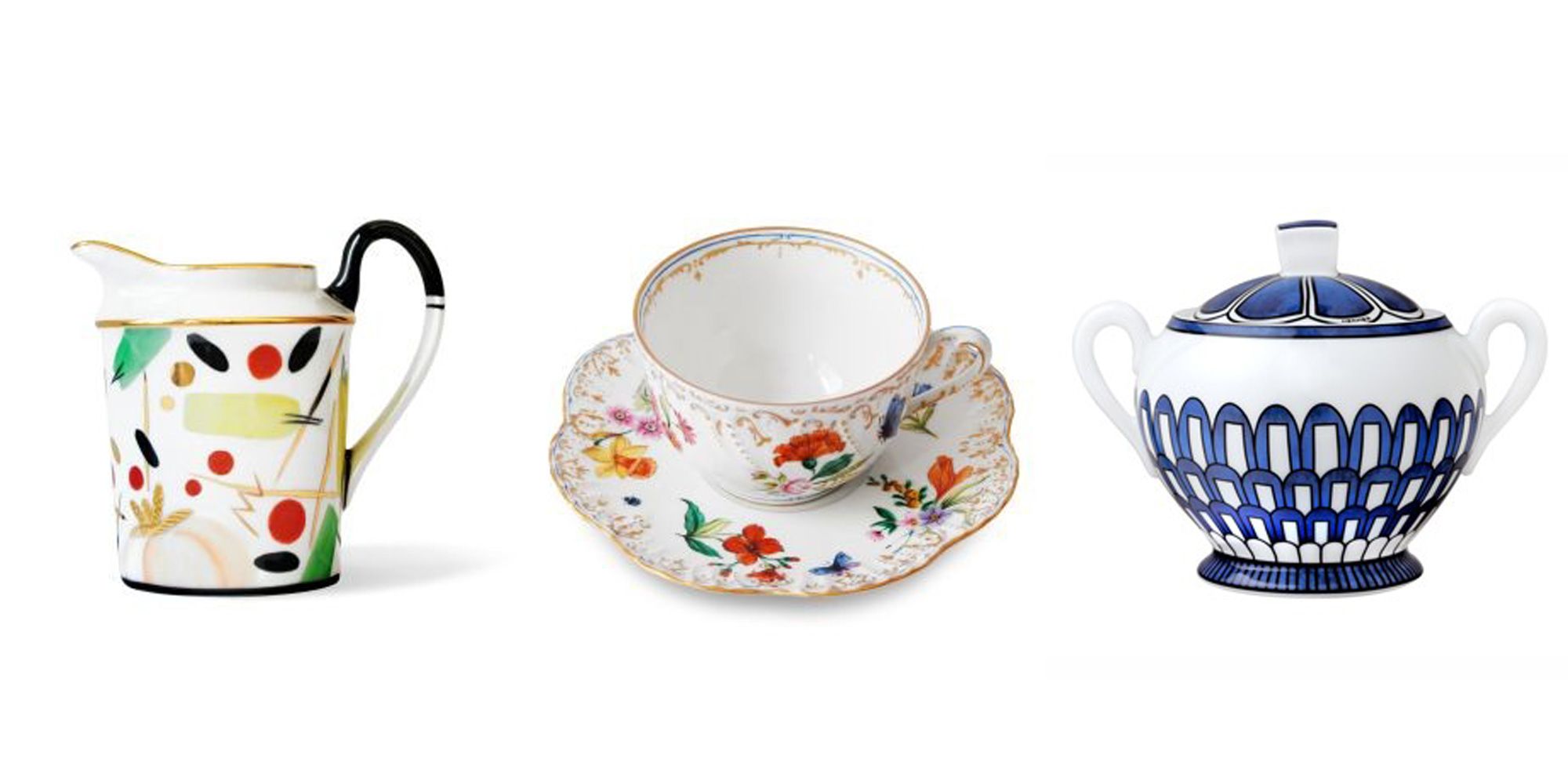 Take a cue from your favorite duchesses and have a proper tea set on hand for afternoon guests. Better yet, make it one that drips in style. Painterly abstracts, Orient-inspired blue and white or delicate garden blooms add a dose of style to this centuries-old ritual.

Alberto Pinto creamer, $355, tableartonline.com
SHOP NOW
Limoges sugar bowl, $400, tableartonline.com
SHOP NOW
Alberto Pinto teacup & saucer, $468, tableartonline.com
SHOP NOW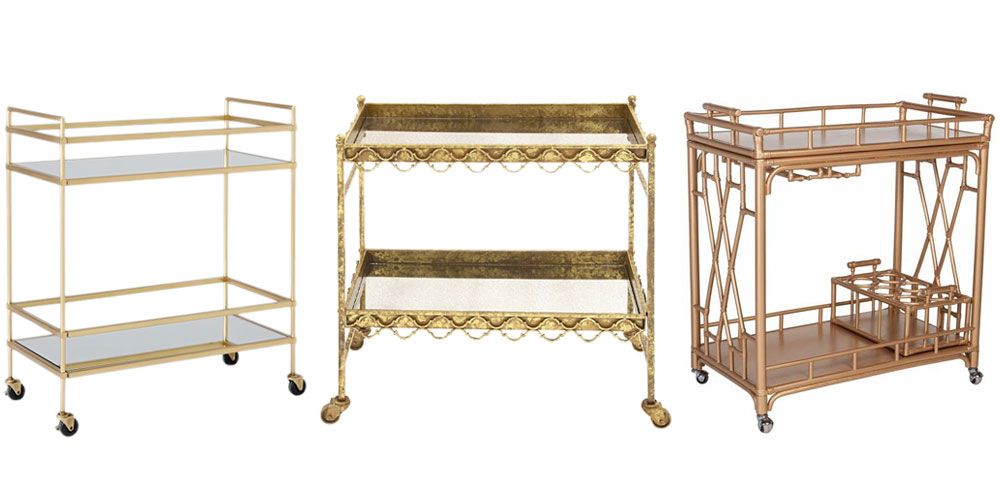 After months of celebration, you're bound to want to the keep the party going–and there's no reason your dinner parties should be any less detail-oriented than your wedding night and the events that preceded it. Bar carts (especially Don Draper-level deco ones) are an instant wow factor, and impress your guests even if all you're serving is a champagne toast.
From left: West Elm "Terrace" bar cart, $399, westelm.com
SHOP NOW
Joss & Main "Chelsea" mirrored serving cart, $192.99, jossandmain.com
SHOP NOW
Society Social "The Worth" Rattan bar cart, $625, shopsocietysocial.com
SHOP NOW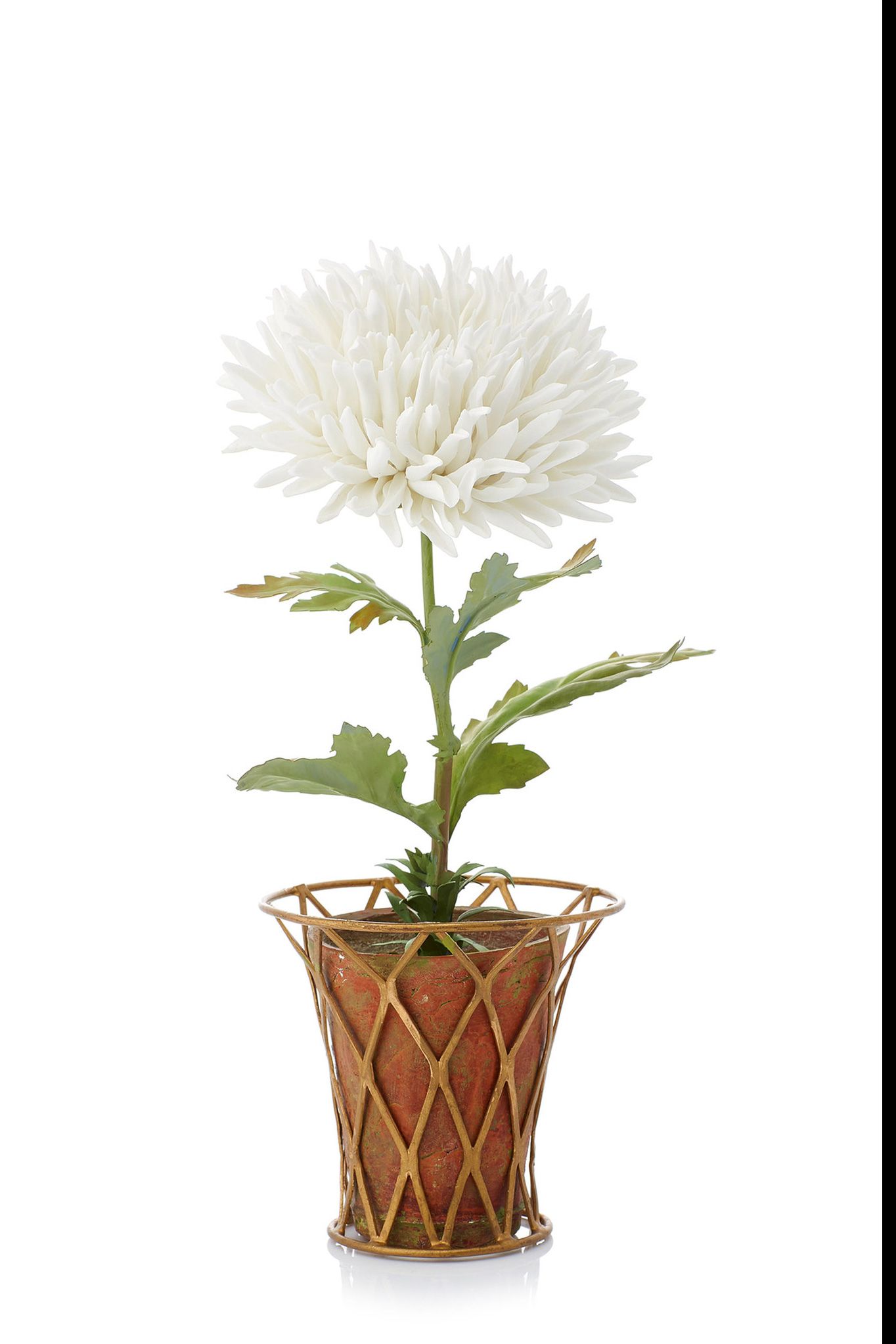 Your newlywed life will be plenty busy, so unless you plan to run a hospice for houseplants, why not opt for a shrub whose care card requires just an occasional feather dusting?
Vladimir Kanevsky's porcelain arrangements—even prettier than the real deal—are more poetic and sculptural than your department store faux bloom.
Vladimir Kanevsky White Chrysanthemum, $3,200, thevladmircollection.com
SHOP NOW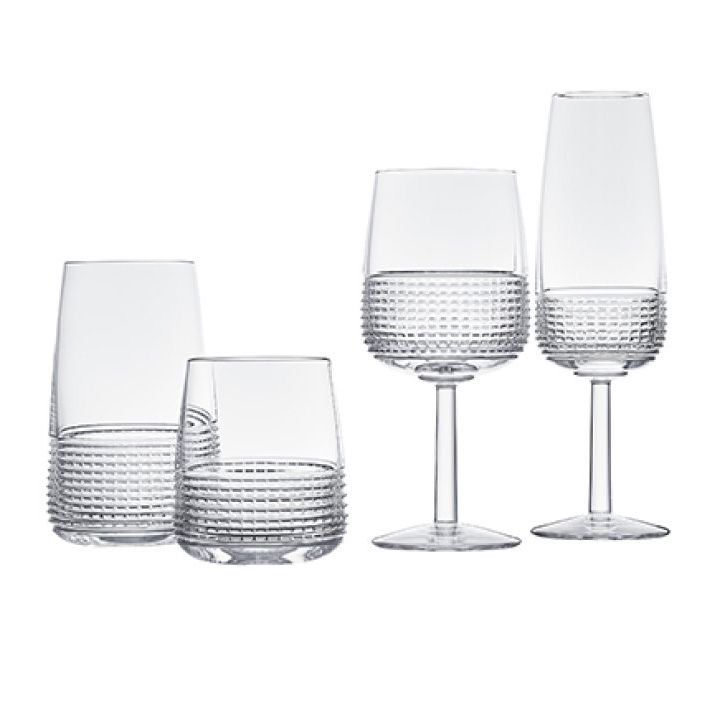 There are certain libations that are just wrong to sip out of your everyday glasses. The Intervalle collection from Hermes modernizes crystal with masterfully executed geometric cuts that send light bouncing in every direction. Beyond merely pretty, their hefty walls will regulate the temps of your tipple.
Hermes Intervalle beer mug, tumbler, wine glass, and champagne flute, $160-310, Hermes.com
SHOP NOW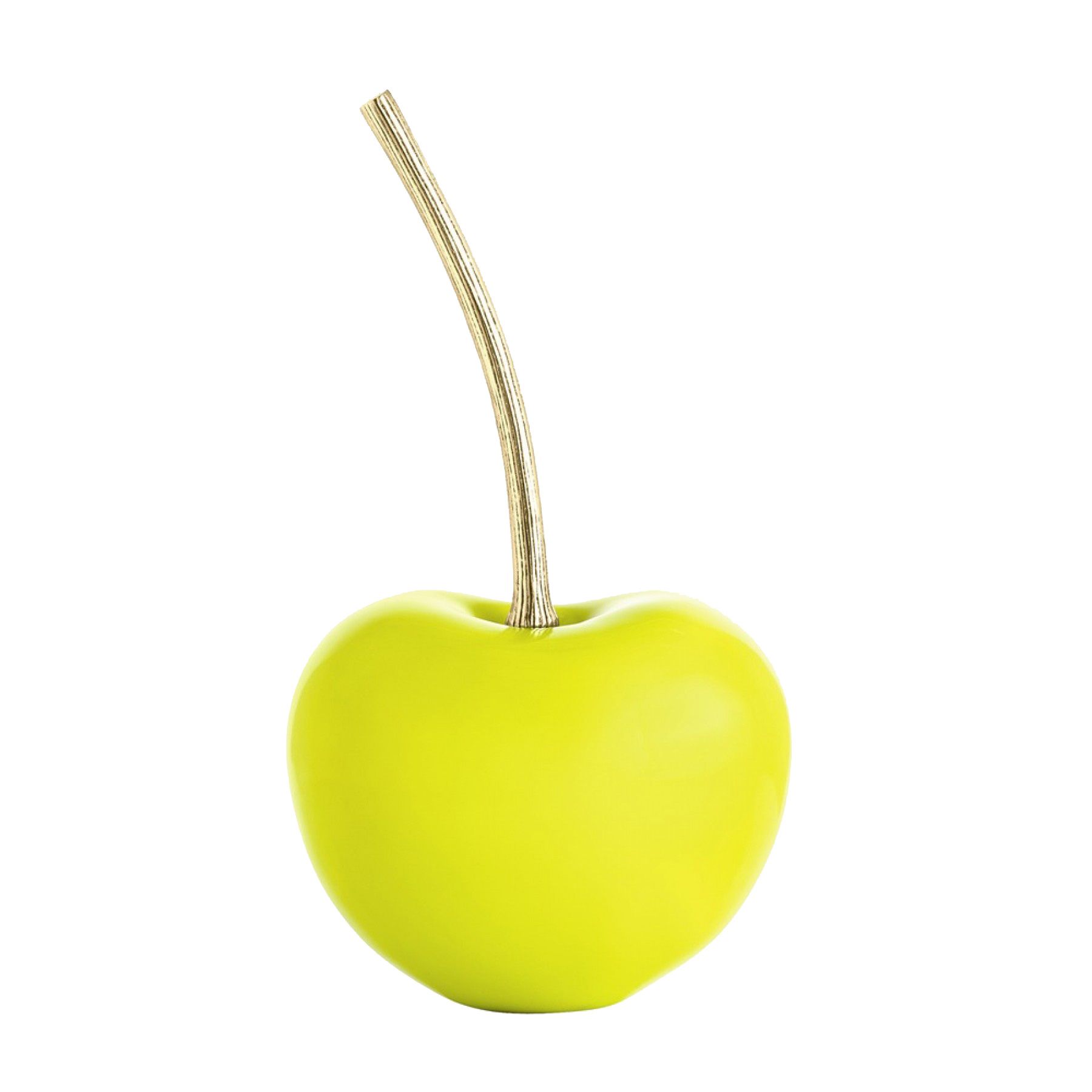 From hauling an ancient oil painting back from Europe to dipping into an off-the-radar gallery while walking to dinner, picking out art as a couple will be some of the more fun you have as a duo. And while some purchases will be important and serious, others can be more haphazard and fun. As you wait to fill your walls, make a statement with a sculptural conversation starter. In citron green and gilt, this oversized cherry is a light-hearted addition.
Arteriors sculpture, $110, allmodern.com
SHOP NOW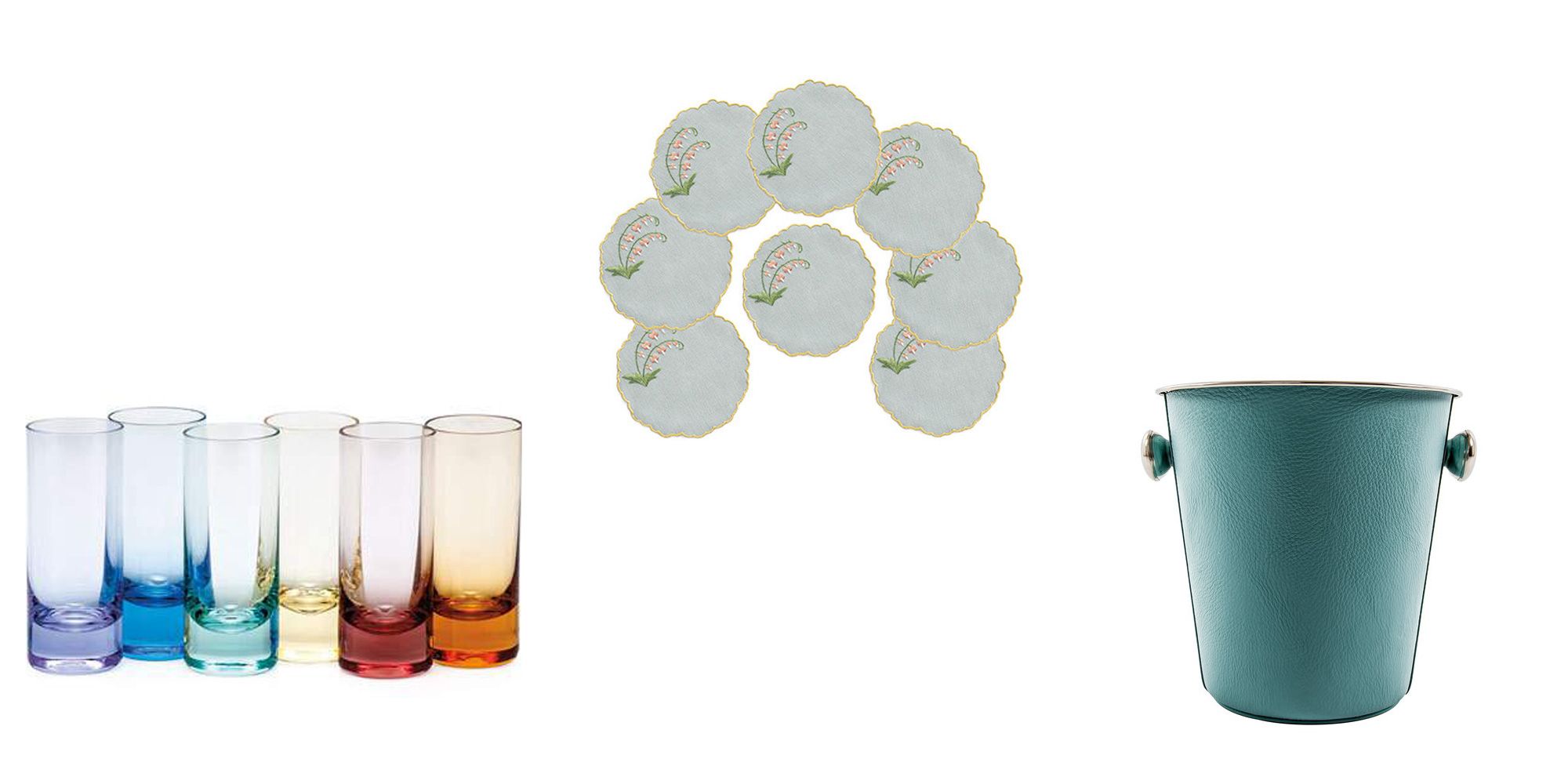 A proper home bar—a throwback to simple, sophisticated days past—is one thing every grown-up home should have. Whether you're just beginning to make cocktails or you're a bonafide mixologist, having gorgeous gear on hand will make mixing and serving look effortless. Chic glassware, hand-embroidered cocktail napkins, and a leather-wrapped ice bucket will have you and your guests sipping in style.
Moser Vodka Crystal Shot Glass Set, $365, bloomingdales.com
SHOP NOW
Julia B Venezia Cocktail Napkins in Ceil, $395 for 8, juliab.com
SHOP NOW
Cassigoli Ice Bucket, $250, artemest.com
SHOP NOW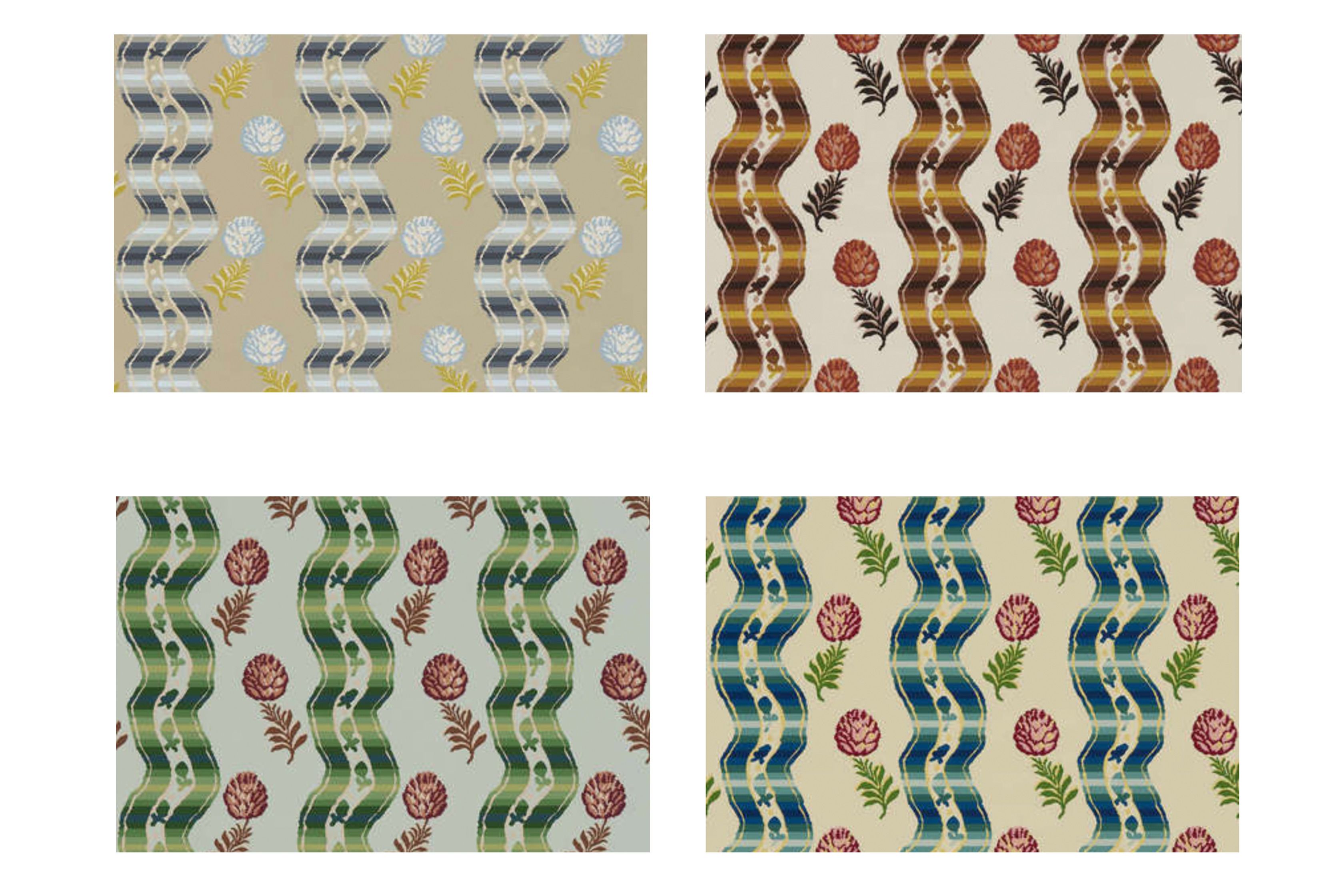 The nonchalance of French-Girl style you can bet extends to their maisons. And while the majority of a French interior will be in a subdued palette, embracing a touch of lavishness is always à la mode.
Enter the new wallpaper patterns from centuries-old French purveyor of tissues, Le Manach. The noble pattern of Pommes de Pin comes from an 18th century Valoise and is hand screen-printed and rendered in refined and subtle color tones.
Le Manach Pommes de Pin, pierrefrey.com
SHOP NOW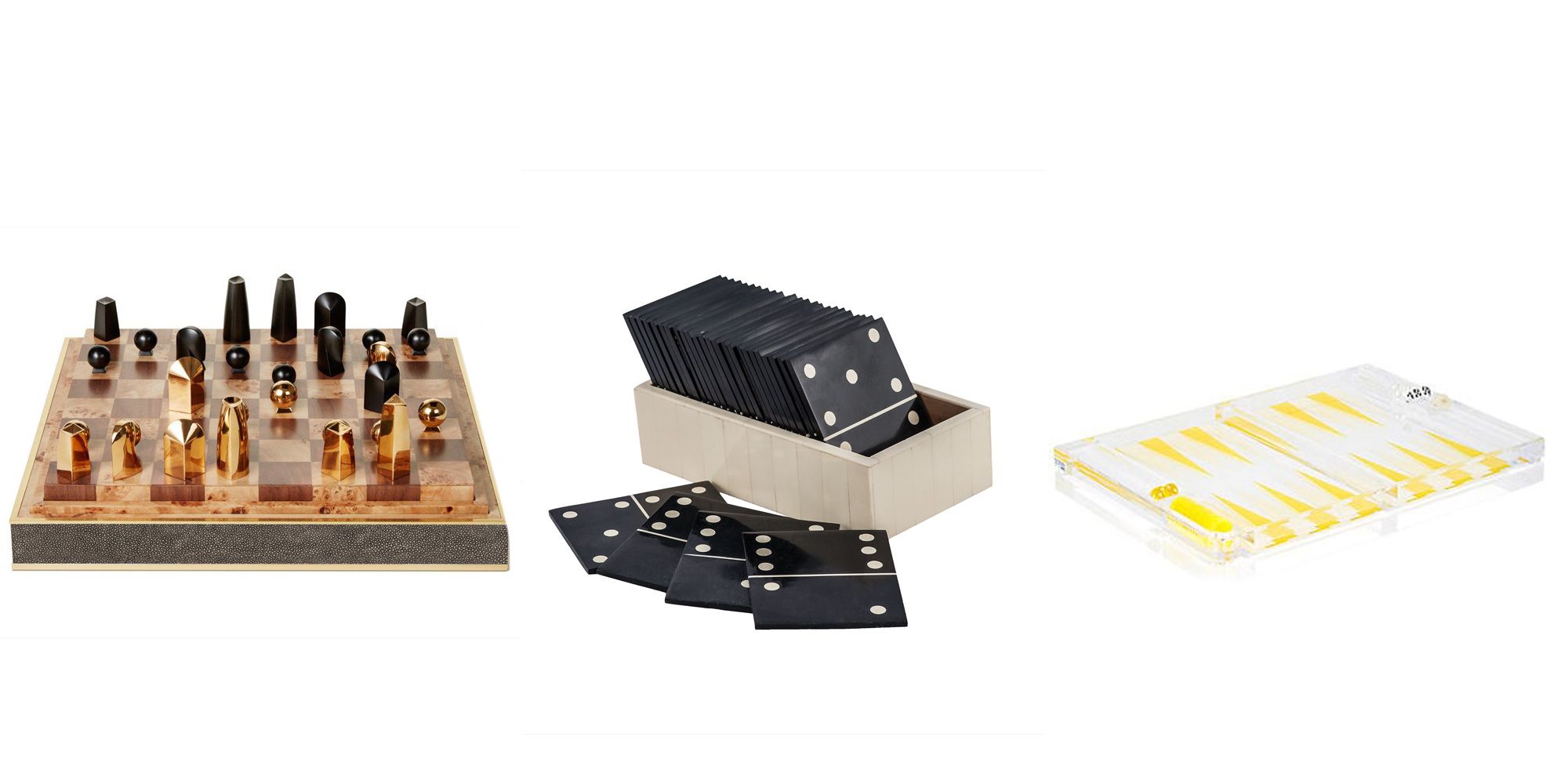 Now that you're hitched, raucous nights out will give way to more intimate gatherings of friends. But cocktails and conversation will only get you so far. A classic game—backgammon, dominos or chess—not only offers hours of fun but can also be a chic addition to your decor.
Alexandra Von Furstenberg Fearless Rockwell Backgammon Set, $980, barneys.com
SHOP NOW
Aerin Shagreen Chess Set, $3250, aerin.com
SHOP NOW
Motto Domino Game, Black $115, onekingslane.com
SHOP NOW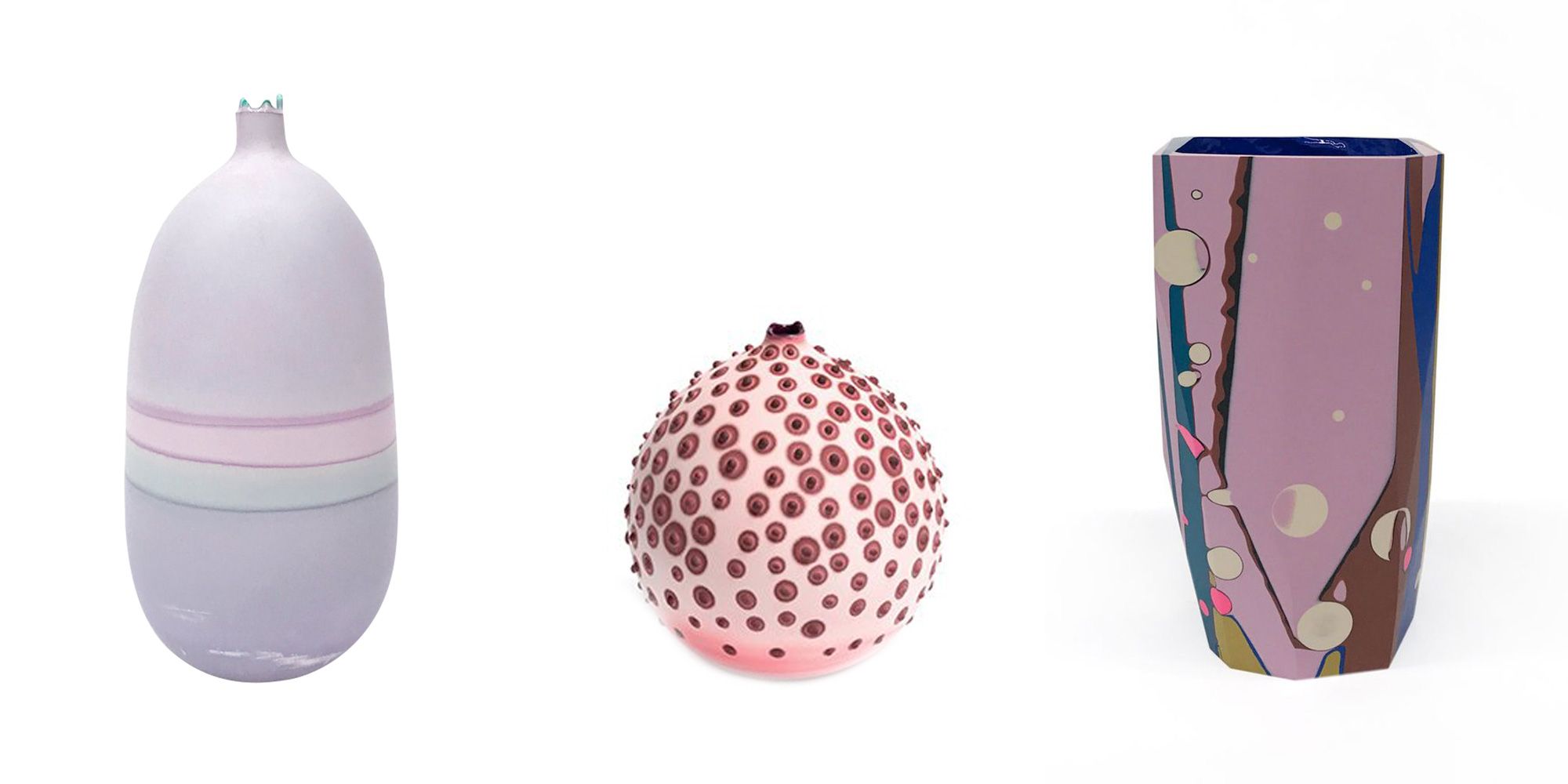 The best vases look just as good empty as they do packed with a posey from your farmer's market haul. The artful vessels from Californian Elyse Graham embody plenty of color and texture. Outfit with a few monochrome blooms, or keep empty for a more sculptural look.
Elyse Graham Medium Tall Landscape Vase in Lilac and Mint $625; Havana Vase, $2800; Petri Vase, $325, elysegraham.com
SHOP NOW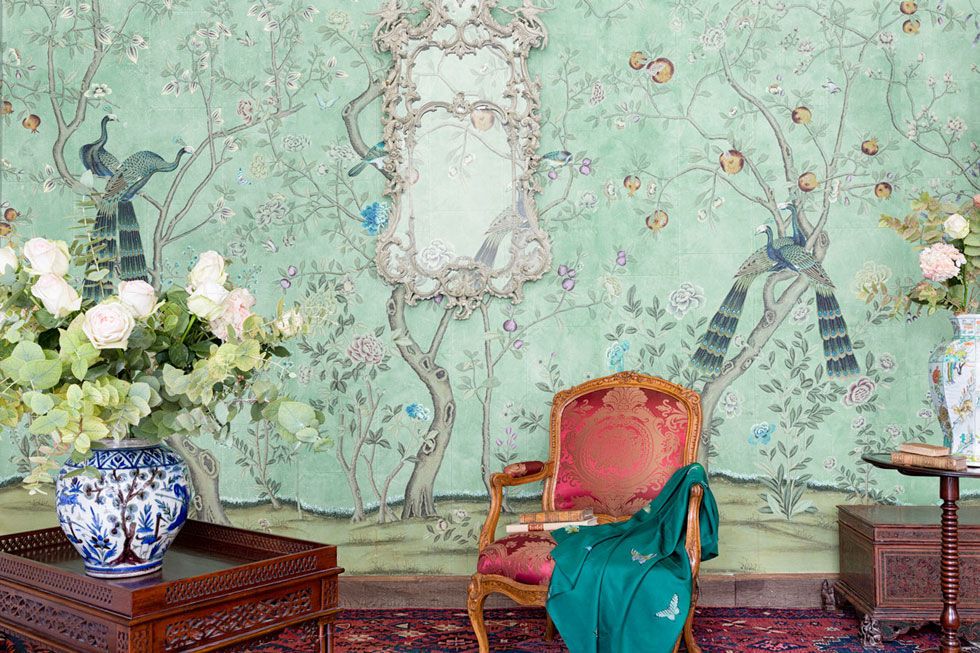 Why not opt for the vendor that's at the top of every fashion editor, designer, and tastemaker's hit list? Chinoiserie motifs, botanical prints and hand-painted butterflies deck the walls of some of the fashion's best-dressed stores, well-styled images and most curated events–like Moda Operandi's Upper East Side flagship, the Met Gala, Gwyneth Paltrow's wedding reception bar, and the latest Chanel Mademoiselle campaign. Their secret source? de Gournay.
Creators of some of the finest wallpapers, porcelain, fabrics and furniture, de Gournay adds a British countryside-esque romance to any space–and investing in their statement (or subtle) prints and pieces for your new home will put your space on the fast track to chic sanctuary.
de Gournay 'St Laurent' design in standard design colors, on custom turquoise Edo paper, degournay.com
SHOP NOW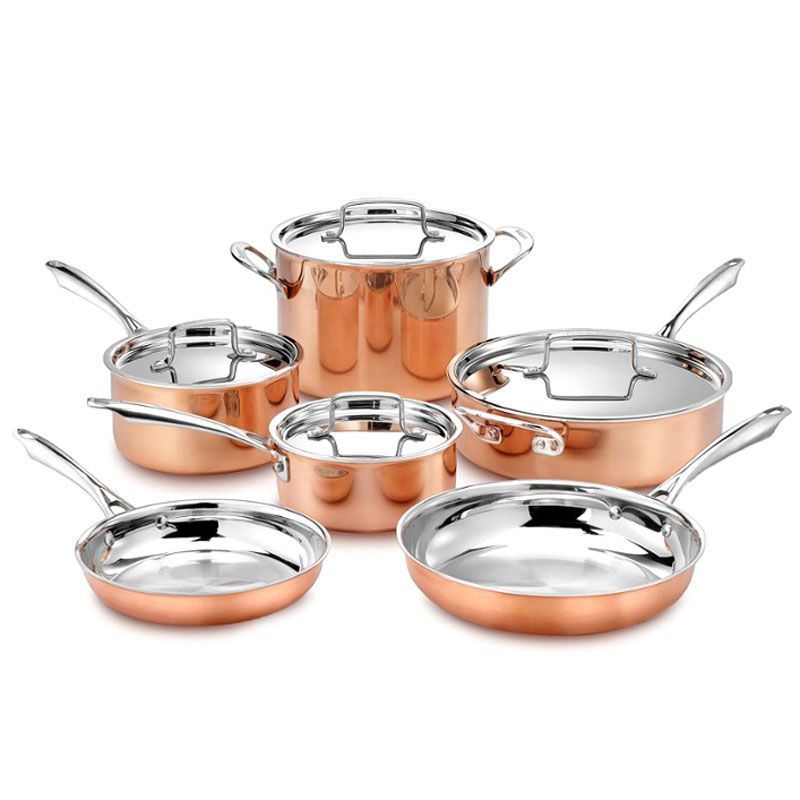 Make like a chef and opt for copper pots and pans that look just as good displayed from a ceiling rack or on stovetops as they do neatly organized.
Cuisinart copper 10-piece cookware set, $329.99, zola.com
SHOP NOW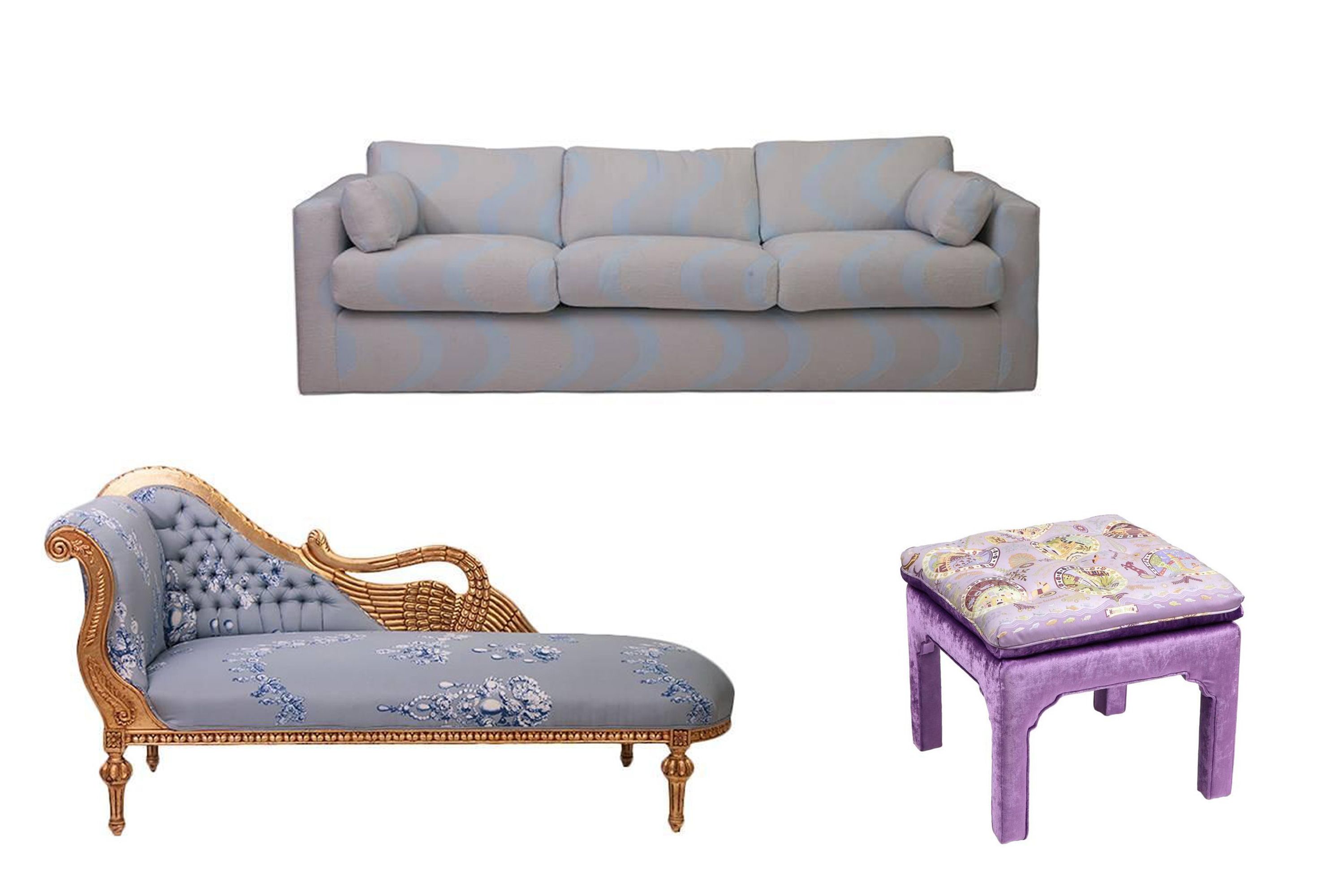 Were you obsessed with a fur from J.Mendel, an Hermes heirloom scarf or a bold print from the likes of Missoni or Chanel? Take your favorite prints from the runway into your home with reupholstery, and clad anything from antiques to rattan chairs with fashion fabrics to suit your space.
Interior Designer Sasha Bikoff may just be the queen of repurposed fashion prints, and you can find anything from Hermes scarf pillows to Carolina Herrera striped chaises on her e-shop.
Sasha Bikoff Interiors Antique gilded french chaise in Oscar de la Renta fabric, $10,500, sashabikoff.com
SHOP NOW
Billy Baldwin stool in Hermes "Escales Mediterraneennes silk, $2,250, sashabikoff.com
SHOP NOW
1960s Milo Baughman sofa upolostered in Carolina Herrera wool, $12,000, sashabikoff.com
SHOP NOW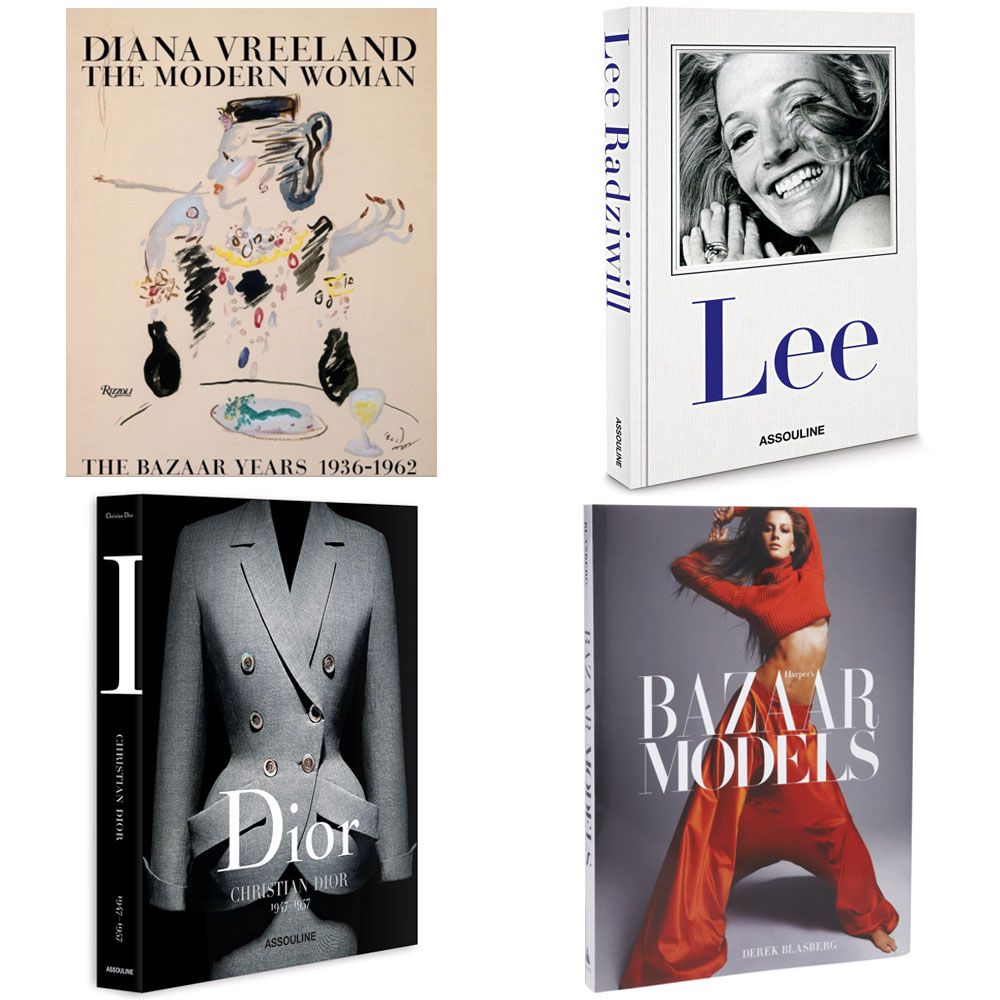 Rather than opting for object, register for a selection of coffee table books packed with gorgeous imagery for a massive dose of inspiration, and an ambiance that feels as effortless as it does edited.
A stack of beautifully printed and bound books paired with a loose floral arrangement is a fashion girl's go-to centerpiece, and feels far more welcoming than a composed selection of trinkets.
Diana Vreeland: The Modern Woman The Bazaar Years, 1936-1962, $60, rizzoliusa.com
SHOP NOW
Harper's BAZAAR: Models, $65, abramsbooks.com
SHOP NOW
Dior by Christian Dior, $195, assouline.com
SHOP NOW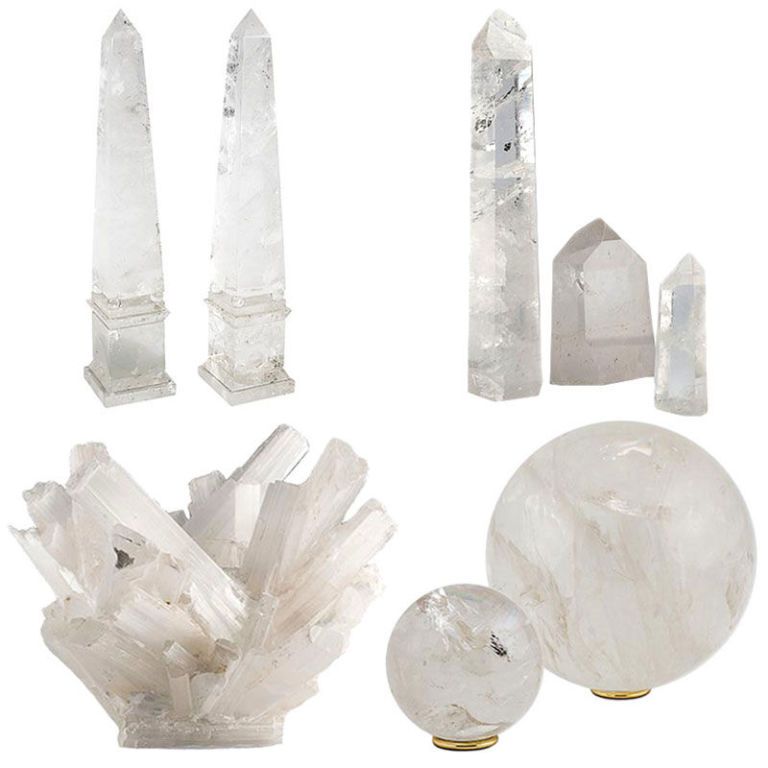 Natural elements and specimens add texture, warmth, and an organic quality to any room. For those who stray away from anything too bohemian, rock crystals and selenite object feel rich and sleek while offering up a down-to-earth feel.
Creel & Gow crystal obelisks, orbs and selenite object, price upon request, creelandgow.com
SHOP NOW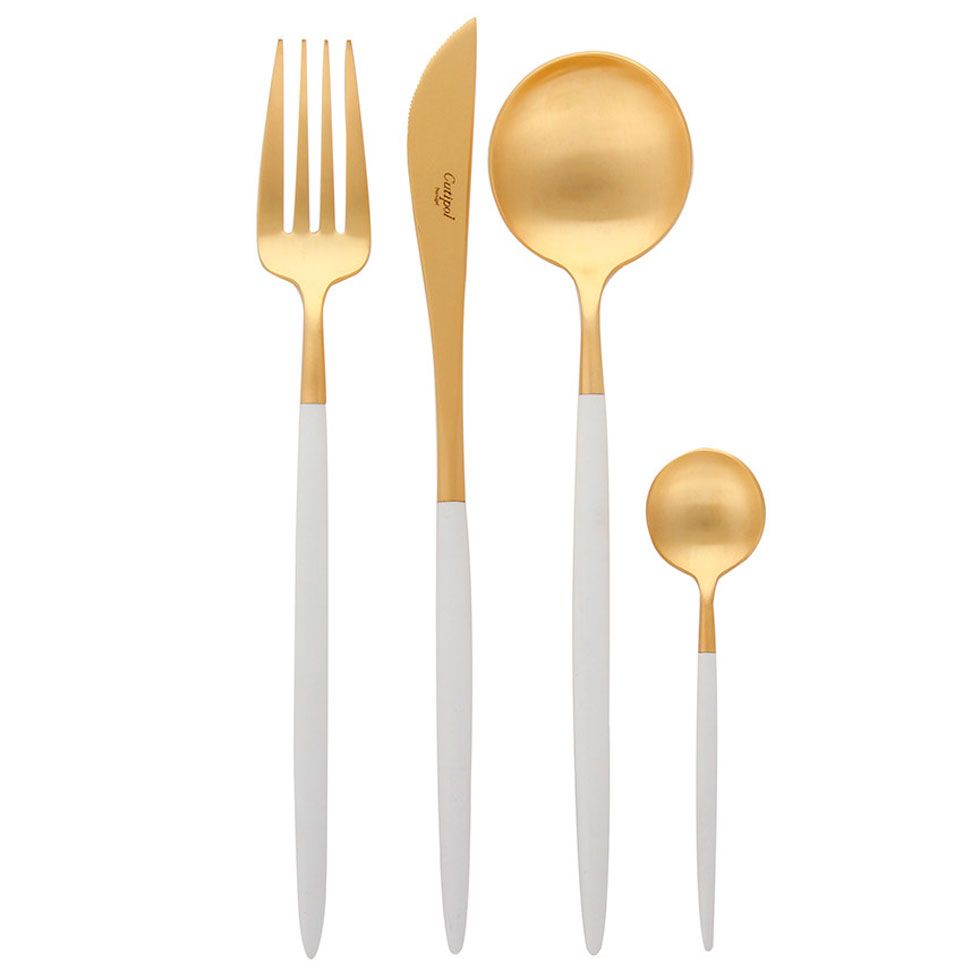 Traditionalists might be encouraging you to register for a standard sterling set, but gold flatware adds a vintage quality, a modern bend, and visual interest to any meal. Cutipol's options are more contemporary and less ornate in style–which makes for entertaining that doesn't feel fussy.
Cutipol "Goa" 24-piece cutlery set, $493, us.amara.com
SHOP NOW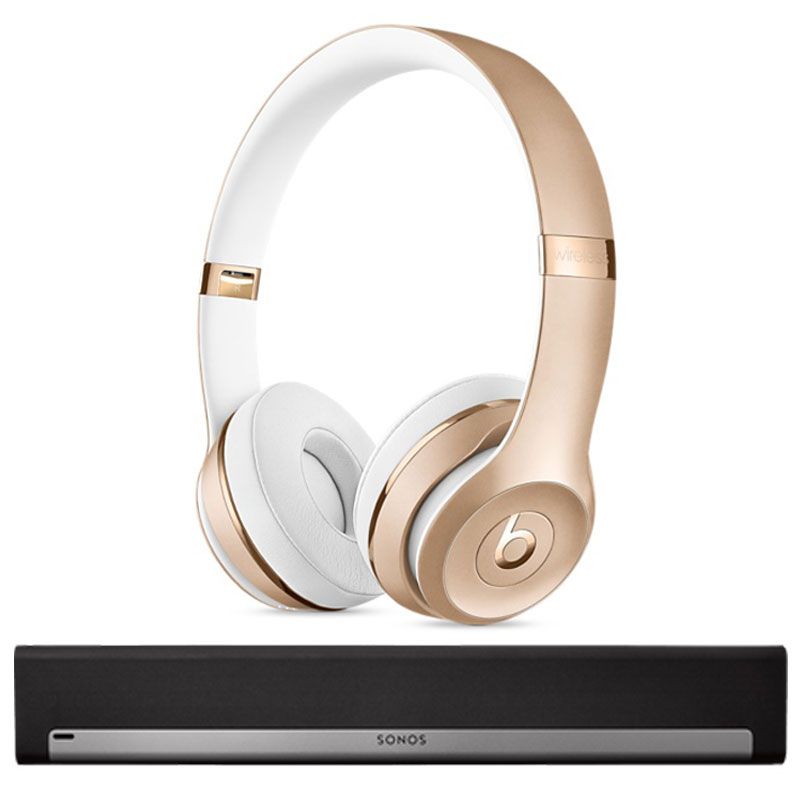 Yes, you can register for appliances that are intended for outside the kitchen. Surround sound and smart devices are the fastest way to show your guests that you're ahead of the curve–and make for seamless at-home entertainment when you're dining in or lounging at home.
Sonos playbar, $699, sonos.com
SHOP NOW
Beats by Dre Solo3 wireless headphones, $299.95, apple.com
SHOP NOW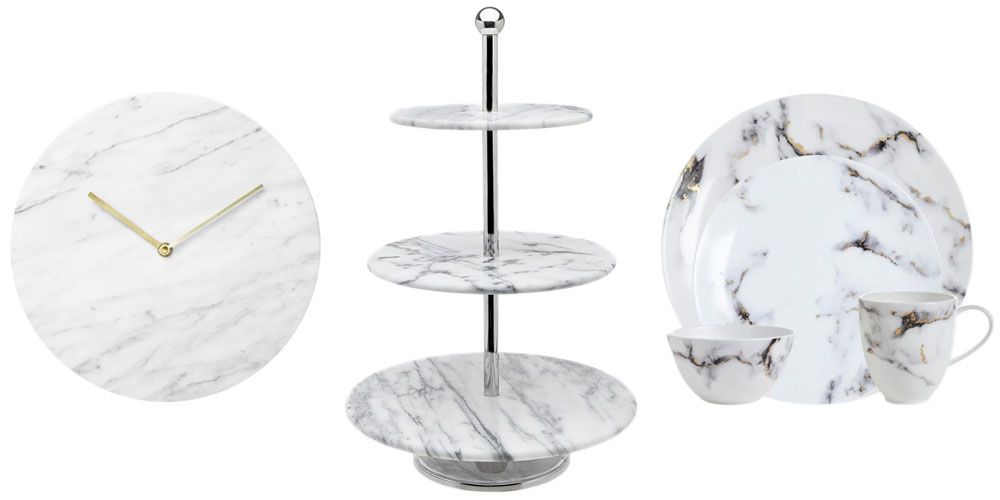 Marble is the new black–especially when it's Carrera, which combines the slick neutrality of black and white while imbuing any space with a sense of smart modernity. Don't be shy when it comes to anything marbleized–if you're accessorizing a sparsely decorated space and for deco vibes, pair it with a metallic and/or a rich hue like emerald, sapphire or oxblood.
Prouna marble "Venice" collection, $50-$125, Godinga 3-tier server, $125, and Menu marble wall clock, $269.99, zola.com
SHOP NOW
Source: Read Full Article