The possibility of Jack on This Is Us experiencing romance before Rebecca hasn't settled well with fans, but Season 3's focus on a Vietnamese woman wearing Jack's beloved necklace was hinting that such a thing happened. From speculating about a Pearson half-sibling roaming Asia to wondering if Nicky was the one who loved the village woman, fans have fully dissected what this character may mean to Jack. However, the Nov. 20 episode "Six Thanksgivings" seemed to complete the story of Jack's necklace on This Is Us, and it looks like his time with the Vietnamese woman remained innocent.
After several pointed looks in the mystery woman's direction earlier this season, Jack (Milo Ventimiglia) became invested in his quest to help his brother Nicky (Michael Angarano) recover from his rocky experience in war. "Six Thanksgivings" was no exception, detailing Nicky's self-imposed isolation from Jack and the rest of the unit after transferring to their quiet post. While Nicky sat separately from the troop's Thanksgiving celebration, Jack helped the Vietnamese woman (Porter Duong) carry buckets, prompting a soldier to snap the photo that Kevin (Justin Hartley) has obsessed over in the present day. Not quite proof of an illicit affair, huh?
Nicky's reluctance to relax among the innocent villagers was finally explained when Jack ordered him to clean the infected foot of the lady's young son. Leaving Jack to tend to the wound himself, Nicky later revealed that his former commanding officer befriended local women, but one of them fatally shared his location with the Viet Cong. After the younger Pearson made it clear that he wasn't letting his guard down, the mother approached Jack with her chain. He accepted it as a thank-you gift for taking care of her son. Seeing as this played as a fleeting montage moment rather than a full scene, "Six Thanksgivings" seemingly closed the book on Jack's connection to the woman.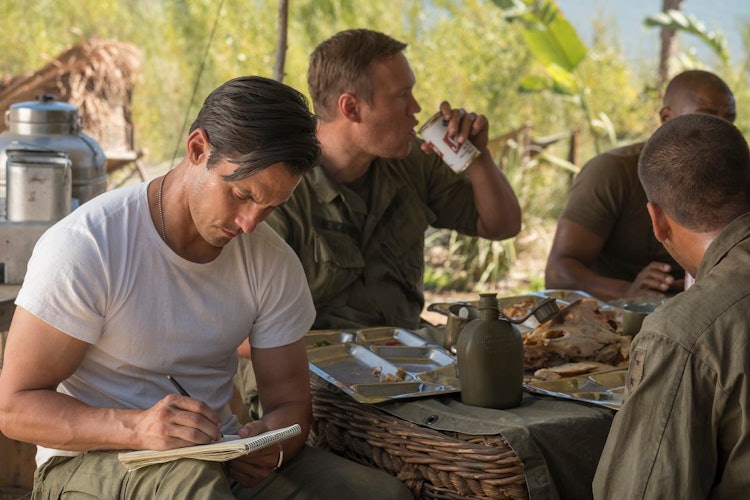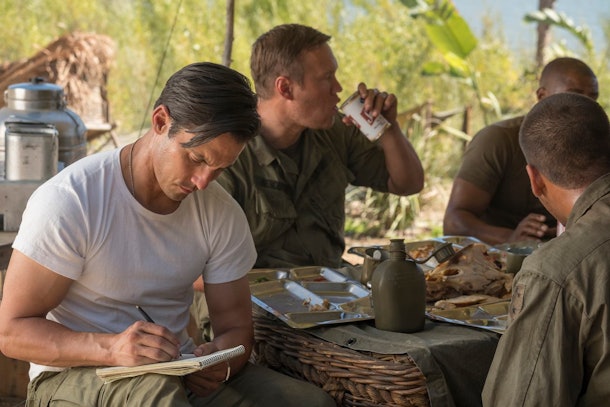 With this new, extremely chaste perspective on her role in Jack's life, fans can likely expect Nicky's journey to overtake the show's Vietnam timeline. "Six Thanksgivings" hinted that Jack is trying to cleanse his brother of whatever drugs he experimented with to cope. The Pearsons naturally have addictive personalities, and while This Is Us has suggested that Jack only turned to alcohol after the war, the curse of their genetics seems to have badly affected Nicky already.
Currently in Vietnam to learn more about Jack's past, Kevin hasn't uncovered any telling information yet. According to executive producer Elizabeth Berger, he may still discover something that adds a more significant layer to the woman's ties with Jack. Berger previously told Entertainment Weekly:
So, is this the last of the Vietnamese woman or does she have more of a story to tell? We'll have to wait and see if fans predicting a romance are still worth noting. Season 3 of This Is Us continues on Tuesday, Nov. 27, at 9 p.m. ET on NBC.
Source: Read Full Article