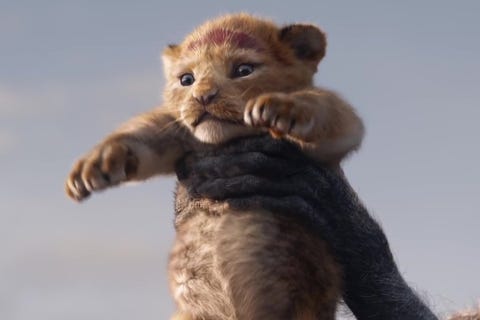 Stop everything, because the first trailer for the live-action remake of The Lion King was recently released, and it is EPIC.
If you haven't been keeping up with your Disney remakes, the movie stars Donald Glover as Simba and Beyoncé as Nala.
#TheLionKing. 2019. 🦁👑 pic.twitter.com/UMJo18FwDt
Baby Simba is so. freaking. cute. in this trailer, and of course, since the teaser's release, Twitter has been losing it's mind and has zero chill over the situation:
When I see the new lion king preview pic.twitter.com/FDBGT2TJht
watching the new lion king trailer pic.twitter.com/HflSyB3Gjw
Me until the new lion king drops ☹️ pic.twitter.com/Qs9Z8tITGq
Me watching the Live action Lion King movie pic.twitter.com/MDDjWLQJ8l
Me in July walking into the Lion King movie 😤 pic.twitter.com/YG1QVVZzoW
Me at The Lion King premier dancing to Hakuna Matata 25 years later pic.twitter.com/4ON0tyM4w3
New Lion King trailer is amazing. I'm billing @Disney for the therapy I'm going to need. As if watching a cartoon Musfasa dying wasn't traumatic enough, now I can see the light drain from his eyes in IMAX 3D. #TheLionKing
The Lion King opens in theaters July 19, 2019.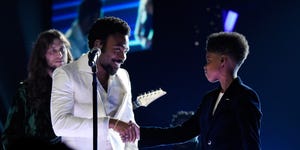 Source: Read Full Article