SNAP/Shutterstock
The Hillards are back together!
Nearly 25 years since Mrs. Doubtfire came into their lives—and ours!—the stars who famously portrayed the three children of the 1993 classic comedy have reunited for a an upcoming anniversary interview. They not only caught up with each other, but also with Pierce Brosnan, who was cast as their mom's new boyfriend. That mom, of course, was played by Sally Field.
"Guess who? Today, after 25 years, I gathered around a table in the company of three beautiful young people, to talk story about a film that has touched the hearts of so many," Brosnan shared with social media followers late Wednesday.
The young stars fans met all those years ago are now full-fledged adults. Lisa Jakub, who played the oldest child, Lydia, is now 39 years old and continued to appear in movies and on TV until 2000 before becoming an author and yoga teacher.
Matthew Lawrence, who played her younger brother, Chris, went on to star on Boy Meets World. The 38-year-old is engaged to ballroom pro Cheryl Burke.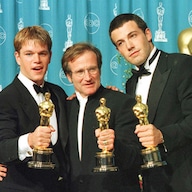 Photos
Celebs Remember Robin Williams
View this post on Instagram
#MrsDoubtfire 25th anniversary reunion will be on the #TodayShow in early November. Join us!
A post shared by Pierce Brosnan (@piercebrosnanofficial) on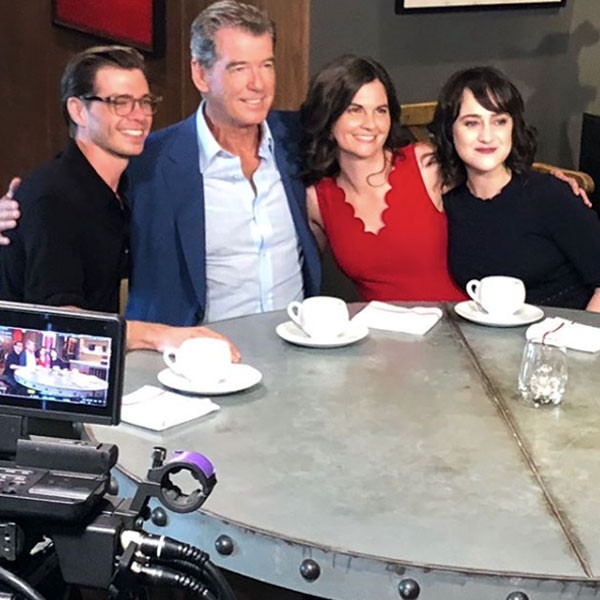 Instagram
As for the youngest of the trio, 31-year-old Mara Wilson kicked off her career as a child star with the movie before going to college and shifting her focus to writing.
While four of the film's stars were able to come together, others were unfortunately missing. "Sally [Field] is on tour with her new book. Robin [Williams] is in heaven making the angels laugh and was spoken of with the fondest of love and and sweet memories," Brosnan assured fans online.
Though time has certainly passed, it was as if nothing had changed for the group as they sweetly embraced and smiled for photos.
"The Today Show is airing our interview in early November. Join us for the 25th anniversary of the #MrsDoubtfire," Brosnan encouraged on Instagram.
In the meantime, we'll be rehearsing the Raptor Rap.
(E! and NBC are both part of the NBCUniversal family.)
Source: Read Full Article