Both Meghan Markle and Camilla Parker Bowles are commoners who married into the royal family. Meghan became a duchess in 2018 after marrying Prince Harry, while Camilla's royal life started many years before in 2005 when she married Prince Charles.
A royal expert recently shared what Meghan can learn from Camilla, who could very well become a queen in the future.
How Camilla Parker Bowles went from royal mistress to future queen
Camilla dated Charles in the early 1970s, but the two of them could not marry because some royals reportedly saw Camilla as an unsuitable partner for the future king. After their relationship ended, Camilla married Andrew Parker Bowles. Meanwhile, Charles married Princess Diana.
In the 1980s, Camilla and Charles began an affair with each other while they were still married to their respective partners. The affair became public in the 1990s, especially when Diana publicly talked about it in an interview. Both Camilla and Charles got divorced in the middle of the decade.
For the next several years, Camilla and Charles continued their relationship. In 2005, they decided to wed with approval from Queen Elizabeth. Camilla was granted the title of Duchess of Cornwall.
Camilla was an unpopular figure for much of the 1990s and 2000s. However, she slowly gained more support over the years for her dedication to charity work that helps women and children. Additionally, Camilla also leads a private life and has not attracted big scandals in recent years.
During the Platinum Jubilee in 2022, Queen Elizabeth announced that she would like for Camilla to be queen consort when Charles becomes king.
Royal expert 1 way Meghan Markle can learn from Camilla Parker Bowles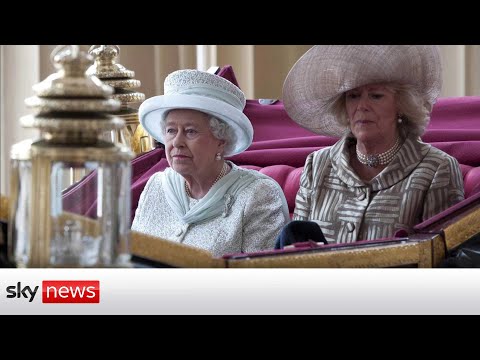 Royal author Angela Levin recently talked about Camilla's success as a royal, especially when she went from a disliked mistress to a respected duchess.
"When she's with Prince Charles, she takes a backwards step and she's there to support him rather like Prince Philip was," Levin told GB News. "She doesn't try to interfere, she doesn't try to outsmart him, or rush ahead and shake hands with whoever is there."
Levin added, "She's also never complained about anything, from the time she was most disliked, before she married Prince Charles. People were attacking her in every possible way. She never complained. She just got on with her life quietly … I believe she felt, 'If you give people time, they will see what I'm like and then they can make up their minds.'"
Like Camilla, Meghan has received a lot of negative press since joining the royal family. According to Levin, there are some lessons Meghan—whom she labels as "difficult"—can take from Camilla.
"I think that the Duchess of Sussex needs to prove herself non-stop," Levin explained. "She takes on everything she possibly can because she needs to be out there in the front. She's not somebody who wants to work as a team, where Camilla doesn't want to put herself out in the front."
Camilla Parker Bowles reportedly tried to give Meghan Markle advice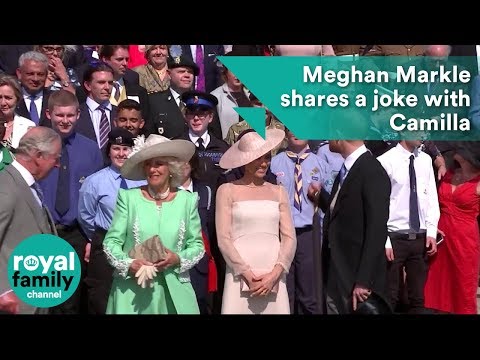 In her 2021 interview with Oprah Winfrey, Meghan alleged that she received very little help in adjusting to royal life. However, according to a source, Camilla was one person who tried to reach out to help Meghan.
"Meg was really grateful to Camilla who was very supportive and invited her out for private lunches, particularly around the time of her marriage," a friend of Meghan's reportedly told the Daily Mail in 2020. "She listened to her and understood that it's really difficult joining the royal family from an otherwise 'normal' life. She was very sensitive to Meghan and provided her with support, advising her to ride out the storm and that it would all pass — but ultimately Meghan didn't listen."
Source: Read Full Article