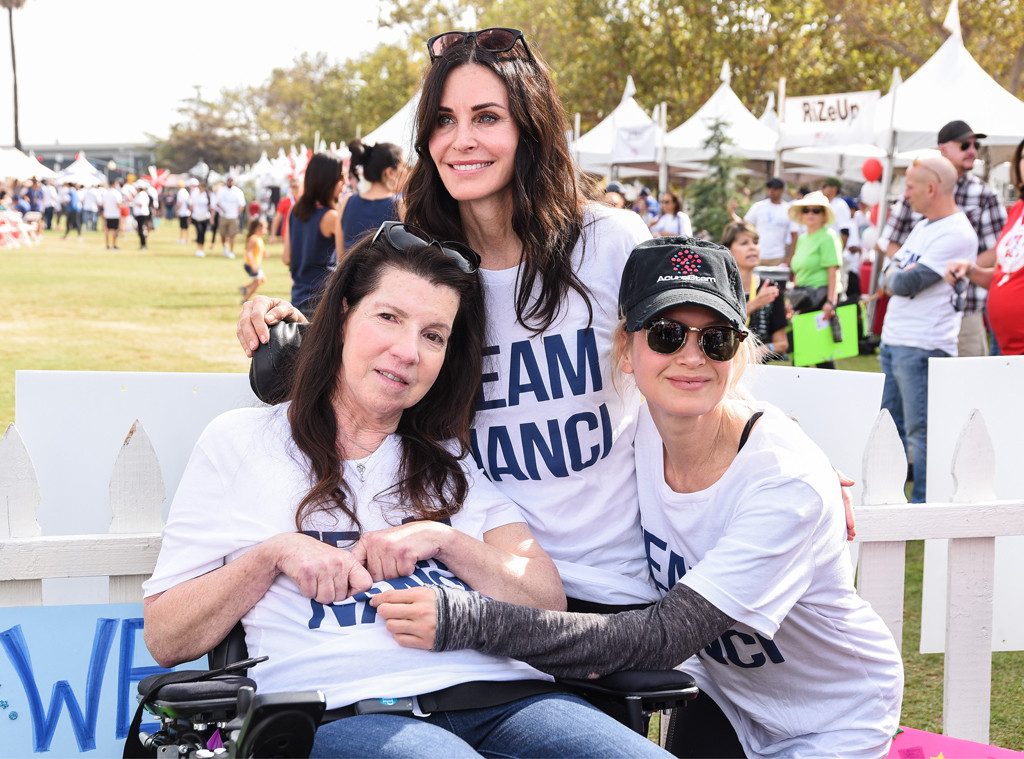 Presley Ann/Getty Images
Renée Zellweger and Courteney Cox attended the 16th Annual Los Angeles County Walk to Defeat ALS on Sunday, Nov. 4 and showed their support for publicist Nancy Ryder, who has been battling the progressive neurodegenerative disease for four years.
The actresses proudly donned their "Team Nanci" shirts and posed alongside handmade signs crafted for Ryder. They also witnessed the ribbon cutting for the event and gave speeches.
"Nanci has gone through so many things in her life," Cox said, per The Hollywood Reporter. "She's been a powerhouse publicist. She had breast cancer. Now she has ALS. She's a fighter. She just keeps going, and with an attitude of will. I'm surprised, honestly. She's very strong."
At one point, Cox opened up about her friendship with Ryder and spoke candidly about her battle with the disease.
"Nanci used to come over to my house every Sunday or Saturday for the longest time," Cox continued, per the media outlet. "First, it was she would be driven, and then she was in a wheelchair, and then she had a wheelchair in a van. I've just watched her progress. She doesn't come over anymore. … It's been tough. The fact that she can still smile and live the way she does—that's my hero."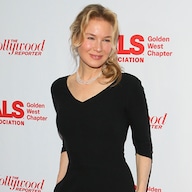 Read
Renée Zellweger Transforms Into Judy Garland in First Photo for Upcoming Film Judy
However, Cox and Zellweger weren't the only ones to show their support. Cox also brought along her daughter, Coco Arquette, to the walk and Billie Lourd was there, as well. Per THR, Lourd told the crowd she's known Ryder since she was 3-years-old and that "she's the most incredible, most inspirational woman I know."
The day was a special one for Ryder. Not only did she have several supporters by her side, but she also received the Walk Hero Award.
Source: Read Full Article