My Hero Academia dropped a major reveal in its last manga chapter, finally clueing fans in on the identity of the U.A. High traitor. That's been a long-running mystery in both the manga and the anime, and it's one many readers had long given up on solving. However, Kohei Horikoshi didn't leave them hanging. Whether fans were surprised by the big twist is another story. But Deku certainly seems shocked by My Hero Academia's latest revelation — and his reaction in manga Chapter 337 is the most in-character thing ever.
[Warning: This article contains spoilers for My Hero Academia manga Chapter 337.]
'My Hero Academia's manga revealed the U.A. High traitor
My Hero Academia Chapter 336 names Yuga Aoyama as the U.A. High traitor, chronicling what led him to work for All for One — and how he helped the League of Villains infiltrate the USJ and U.A. High's training camp. Aoyama's tale is a tragic one, and Deku's classmate seems genuinely sorry for what he's done. However, readers don't get much time to dwell on his emotions.
That's because My Hero Academia's manga leaves the fallout of Aoyama's confession for Chapter 337. The new panels leaked online ahead of its official Dec. 12 release date. And judging by fan translations from sites like OnePieceChapters.com, Aoyama will receive some empathy from Deku even after everything he's done. Of course, that doesn't mean he won't suffer consequences all the same.
Deku has the most Deku response in 'My Hero Academia' Chapter 337
Those who were expecting a fight between Deku and Aoyama in My Hero Academia Chapter 337 will be disappointed upon picking up the manga this week. Although the rest of Class 1-A are appalled by Aoyama's actions, Deku understands them to an extent. Sure, he's horrified at the realization that Aoyama sold him and his friends out. However, he also knows the pain of being born Quirkless — and the influence a villain like All for One can have.
While the other students and staff at U.A. High admonish Aoyama, Deku takes a different approach. He begs his classmate to redeem himself — and tells him he can still become a hero.
Leave it to Deku to try saving Aoyama even after his big betrayal. His empathy and desire to help others are what make him such a compelling protagonist. His response to Aoyama's story is totally in-character for him. But will Aoyama actually escape without consequences?
Will Aoyama suffer consequences following Chapter 337?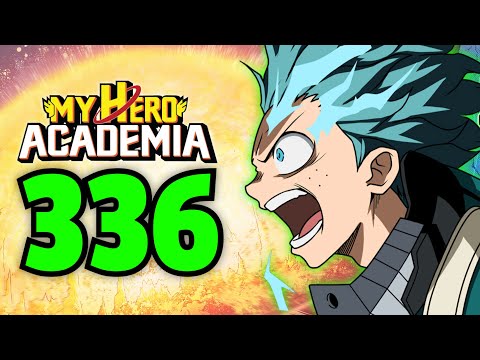 Deku's right that making mistakes shouldn't condemn someone for life, but Aoyama's have had some pretty serious consequences. Following the Paranormal Liberation War Arc, it's hard not to imagine how things may have turned out differently without Aoyama's interference. Deku's friends and mentors may not be so forgiving. And even if Aoyama is pardoned in the eyes of hero society, there's still another problem to contend with: All for One.
Chapter 337 opens with Dabi and All for One discussing Aoyama, and My Hero Academia's villain makes it clear that their mole is dispensable. If the villains discover Aoyama has turned on them, they might just deliver their own form of punishment. In that sense, Aoyama's fate remains firmly up in the air.
Read the official translation for My Hero Academia Chapter 337 on VIZ on Sunday, Dec. 12.
Source: Read Full Article