In this op-ed, Marissa Hoechstetter, a survivor advocate working for patient rights and criminal justice reform, explains why she wants new birth certificates for her daughters and why she's confronting the hospital that employed her abusive doctor.
While preparing to register my twin daughters for kindergarten, I needed to find their birth certificates. My husband and I had moved our family twice since they were born and many things were still in boxes. When I finally found the documents, my stomach turned. I felt dizzy and sat down. There, listed under "name of attendant at delivery," was Robert Hadden. He had brought my children into the world. He had also used my body for sexual gratification against my will. How had I missed seeing this before?
I was pregnant during all but three of my visits as Hadden's patient from 2009 to 2012. He performed overly touchy breast exams, made inappropriate comments about my body, examined me without nurses in the room, and on at least one occasion, licked my vagina. When I realized what was happening, I never went back. I turned inward to protect my family; survival — that of the new lives I'd created, of my marriage, of my job — was my only goal. I'm still haunted by what else he may have done while I was unaware.
The assaults poisoned the memories of my pregnancy and those early years with my daughters. I felt like a failure as a woman for not turning him in. I felt like a hypocrite as a mother telling my daughters to be truthful and to question the status quo. How could I ask them to do these things when I hadn't?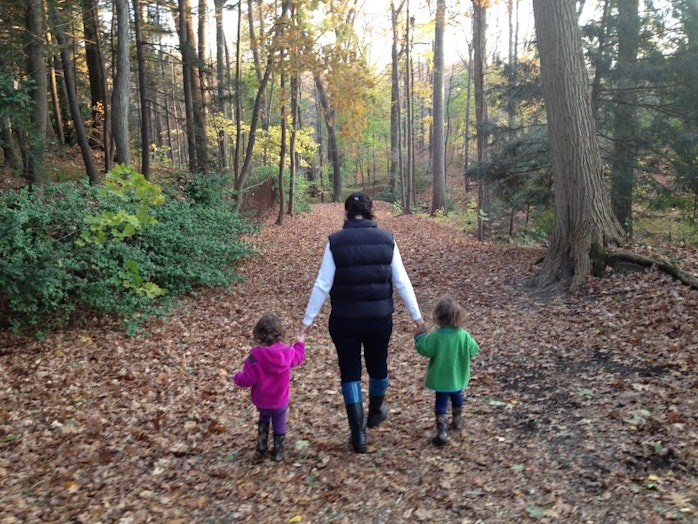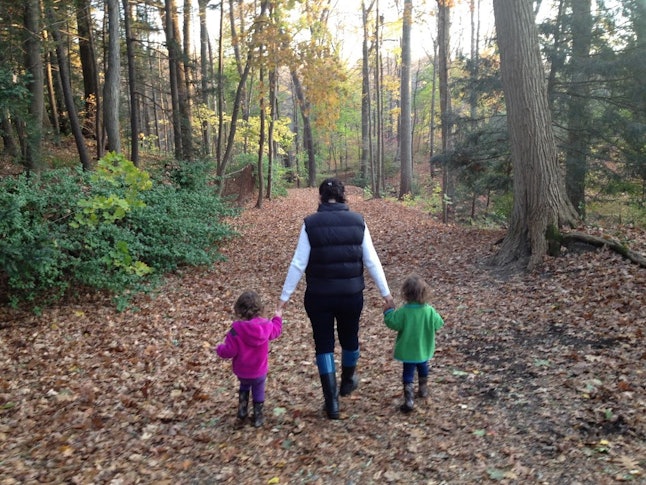 So, in the fall of 2015, I reported the assaults to Manhattan District Attorney Cyrus Vance's office. I was one of 19 women who came forward about this same Columbia University doctor. The district attorney's office was already negotiating a plea that some would later call the "deal of the century." In February 2016, Hadden pleaded guilty to a criminal sex act in the third degree, which is a felony, and forcible touching, which is a misdemeanor. These are two minor counts culled down from a long list — a list that would have been longer had the district attorney included my case.
Hadden lost his medical license but got no jail time and received a nauseating guarantee of immunity. The district attorney made an agreement to never charge Hadden for additional conduct that turned up in the course of the investigation. It felt like the district attorney was saying the crimes against me and an untold number of other women never happened — and officially, they could never be tried.
I was empty. The criminal justice system trivialized the fact that I was sexually assaulted and my abuser's employer ignored it.
When friends would swap birth stories, I cringed, never wanting to share my own. The sight of my c-section scar made me sick. I knew I'd never see Hadden again after watching him plead guilty in court. Why, then, did I have to keep seeing his name on the birth certificates?
I started, as one does, with a Google search. Could I remove his name from the documents? You can order new copies online. You can request changes for errors. What you can't do is change the name of the person who attended the birth.
After nearly two years of unreturned phone calls and emails to New York City's Department of Health and Mental Hygiene (DOHMH), I received a cryptic email: "Your inquiry is currently under investigation, and we will inform you when an answer is received." I never heard anything further, and an attorney helping me couldn't get anywhere, either.
I contacted state and local officials for help, but they either never responded or never delivered. Everyone was paralyzed by a lack of precedent. They sympathized but offered no action. I felt defeated. Even my therapist suggested I drop it. New York City rules allow anyone attending the birth to be listed. If this had been a home birth, it could be my husband's name. For that matter, it could be my name. Hadn't I done the hard work?
Eventually I was told that I'd need an order from the State Supreme Court. However, I was advised that the court might reject such a request because Hadden's name was not there in factual error. If I obtained a letter from the hospital offering an alternative name, then the change could be made. Unfortunately, Columbia University and NewYork-Presbyterian Hospital, where Hadden worked for more than two decades, refuse to accept accountability for the roles they played in enabling this sexual criminal.
Now, I have joined with 22 survivors in filing complaints against Columbia University and NewYork-Presbyterian. Our list of demands includes new birth certificates for our children. We have evidence — including testimony from nurses who worked with Hadden — that the hospital was aware of his behavior, although it denies that. Hadden continued seeing patients even after the police and the district attorney were notified of the allegations against him in June 2012. Almost all of us were pregnant when he assaulted us. For nine of us, he delivered our children.
I have reclaimed my story by speaking publicly about my assaults and the failings of the criminal justice and political systems. Through my advocacy, I'm connecting with other survivors, engaging with legislators, and bringing sexual abuse by medical professionals into the public discourse.
I'm still left with nightmares and the scar Hadden stitched on my abdomen. I refuse to leave my daughters with his name printed on the document that marks their entrance into this world.
In a statement sent to Bustle, Columbia University Medical Center said, "The accusations regarding Dr. Hadden remain deeply troubling, and we have treated them with the utmost seriousness. While we do not comment on the specifics of matters in litigation, it is important to note that Dr. Hadden is no longer at Columbia and has not practiced here since 2012."
Source: Read Full Article