Sex and the City fans can't help but wonder what our favorite foursome would tackle in a third, elusive movie. Thanks to recurring conflicts within the main cast, any chance of the group actually reuniting for another film is slim. That didn't stop the team behind the movies to plan what their characters would face, and after hearing what they had in mind, it might be a good thing that a third film is basically in the bin. Mr. Big was going to die in Sex and the City 3, and seeing Carrie in a black mourning dress is one fashion choice I hope I never see.
Running from 1998 to 2004, the HBO hit Sex and the City garnered enough success to produce two theatrical films that hit the silver screen in 2008 and 2010. The franchise's take on stylish Manhattanites experiencing love and sex resonated with thousands of women, and despite how problematic they often were, Sarah Jessica Parker's Carrie and Chris Noth's Mr. Big became a legendary TV couple. The subsequent movies definitely weren't the high point of the Sex and the City brand, but in a time before Girls, Broad City, and other prime millennial female entertainment, fans had slim pickings.
ICYMI, the developed third film was officially canned in late 2017 when star Kim Cattrall reportedly refused to appear in a new movie. The debacle that followed among the former cast grew quite shady, but according to a new episode of the podcast Origins with James Andrew Miller, it's probably best that Sex and the City 3 will never materialize. Miller, an award-winning journalist, revealed that Big, aka John Preston, would have died of a heart attack early on in the film. Taking a step away from the female bonds that fueled the original show's success, the movie would then focus on "how Carrie recovers from Big's death [rather than] the relationship between the four women."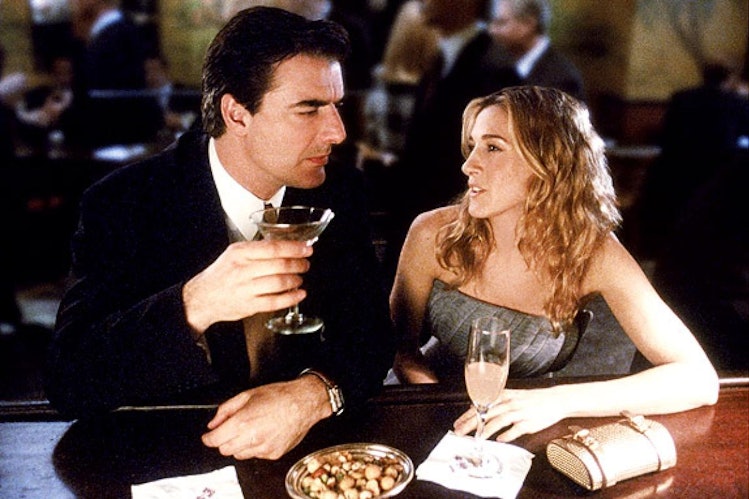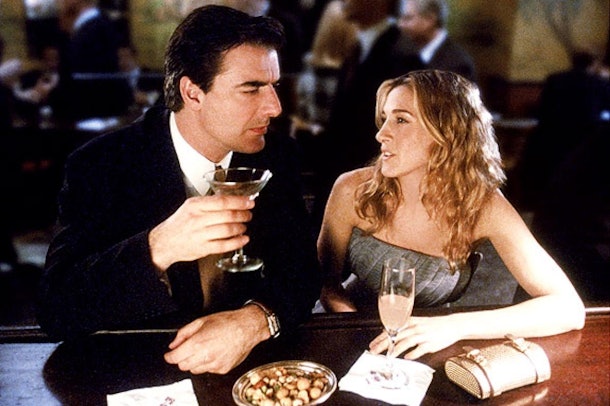 Um, what? As Carrie realized several times throughout Sex and the City, the women in her life were often the soulmates that her romantic partners failed to be. She may have finally tied the knot with Big in Sex and the City: The Movie, but the sequel even dedicated most of its story to her girls' trip to Abu Dhabi with Samantha (Cattrall), Miranda (Cynthia Nixon), and Charlotte (Kristin Davis). A slow, sad movie about Carrie experiencing widowhood isn't exactly the frothy story we've come to expect from Sex and the City.
Parker alluded to this "Big" bombshell in a TODAY interview earlier this month, saying of the abandoned third film:
Welp, that sounds like an emotional blow that not even Carrie's trademark Cosmo could numb. If a third movie lacked Mr. Big and went ahead without Cattrall, it's safe to say that fans wouldn't exactly jump to see Sex and the City 3. It looks like we'll have to save the characters' 2018 corrections of some of their older, cringe-worthy beliefs for our fan fiction outlines.
Source: Read Full Article