From Sally O'Malley to Jeannie Darcy and, yes, Mary Katherine Gallagher, the greatest hits of Molly Shannon were well represented on "Saturday Night Live" this week, with guest roles for Martin Short and the Jonas Brothers.
For only the second time since her tenure on the show, Molly Shannon returns to host "Saturday Night Live" and yes, she brought back a couple of her classic characters, as well as a nod to a third.
As a host, Molly was absolutely incredible, rising above even subpar writing for a few sketches just by the sheer force of her personality and talent. It was a treat seeing Molly's Sally O'Malley kick, stretch and kick again, as well as the return of her lesser-known (but guilty pleasure) standup comic Jeannie Darcy. But she also brought it with new characters, as well.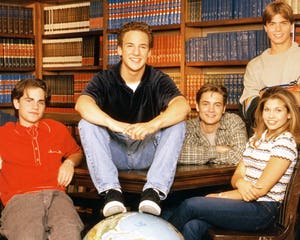 Boy Meets World Stars Address Ben Savage's Run For Congress
Bowen Yang took down Ron DeSantis' attacks on Disney as "Aladdin" villain Jafar (with a secret of his own), and Punkie Johnson tackled the Angel Reese NCAA White House controversy, while "SNL" couldn't resist poking fun at Trump's indictment in three different places throughout the show. Was it accidental it was in the first and last sketches, as well as "Weekend Update"? We think probably not.
On top of that, Martin Short came by for one of the show's signature random guest spots. It was fun enough, but we're still not sure why it was necessary. Especially as they had the Jonas Brothers on as musical guests and they proved they were game to get silly, too, with some sketch appearances of their own!
As usual, we're ranking all the sketches from worst to first, including the Monologue, Cold Open, "Weekend Update" and any sketches that were cut for time but made their way online. We'll skip the musical guests, because they're not usually funny — unless Ashlee Simpson shows up. We wrap up with a look at the cast-member who had the strongest week.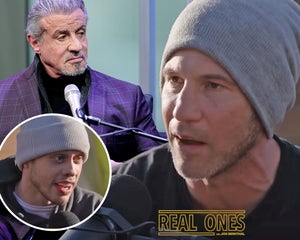 Jon Bernthal Tells Sylvester Stallone 'Disaster' Boxing Story to Pete Davidson: 'Show Me Some F—ing Respect Man'
Monologue: Molly Shannon
Unable to render YouTube Video.
You never know what to expect when a former cast member comes back, but we were not expecting a pretty straightforward take on "Everything's Coming Up Roses" from "Gypsy" sung by Molly Shannon. There were some humorous asides from various cast members sharing what they're worried about — and an unnecessary and random appearance by Martin Short alongside Lorne Michaels – but ultimately the whole thing didn't really do a whole lot for us. At least she offered some fan service at the end with a Mary Katherine Gallagher "Superstar" pose.
Jeannie Darcy
Unable to render YouTube Video.
Of all of Molly Shannon's recurring characters, we were not expecting a return for one that came so late in her tenure, we suspect almost no one remembers here. That said, we always had a soft spot for her terrible stand-up comic character as it was a beautifully subdued performance every time she brought her up. The deadpan delivery, even deader audience, and terrible catchphrase, let's just say, don't get us started … don't even get us started.
We got a kick out of Ego Nwodim as Arsenio Hall as one of the talking heads hyping up this fake Netflix live comedy special. She was joined by Punkie Johnson's Wanda Sykes, shocked that Jeannie is not a lesbian, and Chloe FIneman's Sarah Silverman. Chloe seemed to be the only one making an effort beyond hair and wardrobe to do an impression of her comedian. It was typical Jeannie Darcy fare throughout, but a fun and different presentation for the character.
Please Don't Destroy: Video Game
Unable to render YouTube Video.
Odd question, but why does the fake Molly Shannon video game in this sketch misspell Mary Katherine Gallagher's name. Does "SNL" somehow not own the rights to the character? Maybe Molly does and didn't give it up, or it's just another "glitch." Either way, the premise of a Molly Shannon video game complete with talk show visits, heart-to-hearts with family and even fights to the death was pretty funny. And it was all leading up to Molly playing it herself so we could see the rapper version of Molly Shannon. It was a little disjointed overall by "PDD" standards, but we definitely dig the overall concept.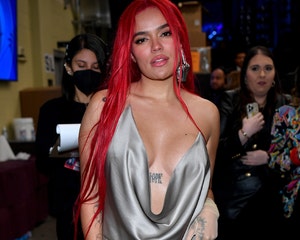 Karol G Slams 'Disrespectful' Magazine Cover Over Alleged Edits: 'My Face Does Not Look Like This'
Drug Commercial
Unable to render YouTube Video.
The actual content of the fake ad itself wasn't nearly as funny as Kenan Thompson's terrible pitchman mispronouncing the name and talking dirty. Even better than that was Ego Nwodim's reactions to his comments. We did appreciate where they were going with Molly Shannon being all in on this product, but the payoff just wasn't strong enough in the end. There was potential in the concept of the drug itself, and Kenan's take on it, but the sketch itself didn't quite come together successfully.
Cold Open: The Last Supper
Unable to render YouTube Video.
They tricked us! For a moment we were excited that we were going to get a different type of Cold Open for the Easter holiday, but then it became another political cold open. We will never not like James Austin Johnson's rambling Trump, though. He always manages to have some great lines. But probably his funniest moments weren't when he was comparing himself to Jesus, but when he was making fun of the cast behind him frozen in their Last Supper moment — and even got Mikey Day to giggle visibly when mocking the way he was holding his fingers.
It's moments like that we wonder how much of James-as-Trump's monologues are ad-libbed as it really does seem stream of consciousness at times. He even broke the fourth wall a bit talking about how none of them got to say the big line, which was of course the "LFNY" to kick off the show. All in all, this was a fun way to get things started. If we have to get political, we can at least appreciate what James brings to this impression — which is one of the strongest political impressions the show has ever had.
Valets
Unable to render YouTube Video.
Even though it started to get a bit redundant as it went along, we appreciated the swing the writers were taking with this one. Molly Shannon, James Austin Johnson and Kenan Thompson were all solid in their terrible attempts at the "Lil Jog, Lil Joke, Lil Bow" premise behind successful valet work. We're pretty sure Kenan cracked Devon Walker up by screaming at him (like it was off script). All in all, this had plenty of funny moments, but like most sketches that have a one-line premise, it was clear they weren't sure how to get out of it. And they did not do it particularly well.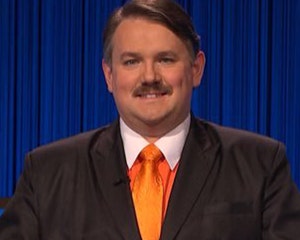 Jeopardy Champ Brian Henegar Reacts to Hitler Comparisons on Twitter
Weekend Update
Unable to render YouTube Video.
We're just gonna say it, Trump's lawyer looks more like a cross between Lou Ferrigno and Tony Soprano than Tony alone. Republicans who threw out two Black lawmakers (Justin Jones and Justin Pearson) and not a white one (Gloria Johnson), even though all three were causing the same kind of disruptions, really just writes itself, which is why Michael Che just said it for what it looks like (James Austin Johnson and Devon Walker gave the pair a shout-out with a shirt during the closing credits). The jokes were a little more subdued than usual, with the audience way more fired up than the faux anchors. We do have to give props to Colin Jost for wrapping the segment with a funny bit about King Charles' lineage tying to the slave trade … in the most obvious way.
Unable to render YouTube Video.
Bowen Yang continues to slay with "Update" characters, this time bringing "Aladdin" baddie Jafar to life. Props also to the costume department for a great look that really evoked the Disney classic. He bumbled his lines a bit during his banter with Che, but all of his arguments about why Disney has been and will always be pretty gay seemed spot-on. Then, when he talked directly to Ron DeSantis, it was a perfect delivery and brilliantly sharp takedown. He even managed to shape his mouth the way the cartoon Jafar does, which must be the magic of (gay) Disney!
Unable to render YouTube Video.
Right away in the second segment, the boys hilariously took on Fox News' Tucker Carlson and Sean Hannity for their nightly tantrums. Che got a great audience reaction, and look from Jost, for his response to the Pope talking about the beauty of sex. It's better to just watch it play out, but it was the most animated he'd been on the show, with the jolt factor helping the joke land even stronger. Jost then took things even darker with his next joke about a woman dating in multiple countries.
Colin Jost's GreetHer response was almost as funny as his joke about the "Jeopardy" guy made "up to here" over the reaction to his mustache, which actually doesn't look like Hitler's at all. It's the combination of any mustache with his slicked-over hair that's creating the effect!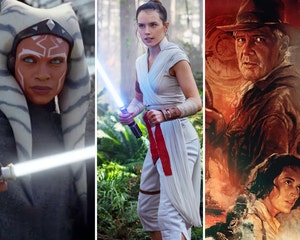 New Ahsoka and Indiana Jones Trailers Drop Online After Star Wars Celebration
Unable to render YouTube Video.
Punkie Johnson brought the real-life Angel Reese to life to talk about the controversy she created when she spoke out about Jill Biden inviting the losing team to the White House along with her winning LSU (their first victory). Traditionally, only the winners come, so Punkie's Angel argued it was because Iowa was a team of white women. We loved how deep she played into this character, with endorsement attitude and a deep knowledge of both the game and the person she was portraying. It was a truly immersive experience with laughs, too.
Unable to render YouTube Video.
Heidi Gardner dropped by with every facial expression you could imagine as that overworked coworker that no one ever quite understands what it is they do. The bit itself was pretty thin, but Heidi's commitment and presentation turned the segment into a delightful bit of chaos that even the boys didn't seem to expect. It took Colin the entire segment to figure out exactly what her job was and the payoff was actually worth that wait.
Baby Shower
Unable to render YouTube Video.
A very fun prop created a very silly sketch that we found ourselves smiling all the way through. Molly Shannon was fantastic as a pregnant woman who finds out what's really going on when she bends over to accept a gift. Let's just say it creates a major hazard for the office baby shower and everyone in attendance. Seriously, this one is worth watching just for the sight gag alone, but even more for Molly's great performance. She really commits to the utterly ridiculous in this one. While the timing was off for the "twist" ending, we nevertheless appreciated the intent.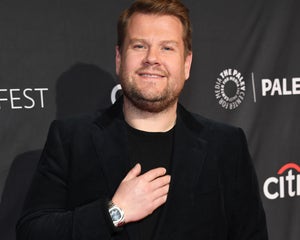 James Corden Described as 'Difficult and Obnoxious' by British TV Director
CNZen
Unable to render YouTube Video.
For all those Trump haters who are feeling anxious post-indictment, your favorite CNN personalities have set up a new app where they sensually and gently talk about how he's definitely going to to go jail. The performances from all of the cast as soft-spoken journalists was brilliantly hilarious, with Sarah Sherman particularly cracking us up as Wolf Blitzer. The whole concept is brilliant as the camps on both sides are so fanatically obsessed, it might well take something like this to appease them until the next phase of the legal process plays out.
Jonas Choreographer
Unable to render YouTube Video.
At 58 years old, Molly Shannon was actually playing younger in bringing back her fan-favorite Sally O'Malley character who proudly proclaims she's 50 and she likes to kick, stretch and kick! This time, she was brought on as the new choreographer for the more mature Jonas Brothers ahead of their Vegas residency. She really pushed the envelope hiking her pants up way, way, way higher than ever before — stunning even her co-stars in the sketch — before revealing she's maybe been lying about her age. All these years! Then, things got even sillier when the Jonas Brothers joined her (in matching ensembles) to showcase what she was bringing to their choreography. You can guess what that is, and yes it involved hiking pants up uncomfortably high.
Story of My Life
Unable to render YouTube Video.
Just a brilliant little piece from start to finish, both Heidi Gardner and Molly Shannon really stole this play based on Heidi's playwright character's life. Kenan Thompson portrayed the play version of Devon Walker's boyfriend character, which just made the whole thing funnier. It was the unexpected twists and turns, and Devon's reactions, that really made this piece work. Devon was a little out of his depth at times with the acting, but he did settle in well enough by the halfway point and was able to sell the final punchlines. Even the surprise ending, which was a great twist, was perfect.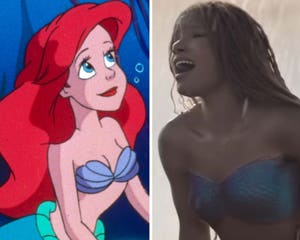 Little Mermaid Live Action Remake to Change Offensive Lyrics in Two Songs
PLAYER OF THE WEEK
In truth, Molly Shannon was the true player of the week, sliding effortlessly back into the role of cast member, meshing beautifully with this new cast and shining both with fresh roles and two of her classic characters. But, that's not what this segment is about.
We continue to see more from James Austin Johnson outside of his stellar impressions and we are loving it. He was great this week as Trump, but we appreciated just as much his terrible valet attendant. Bowen and Andrew were seemingly everywhere this week, and Bowen particularly killed it as Jafar, but another player stole our hearts.
It was between Heidi Gardner and Kenan Thompson this week. Heidi brought beautiful chaos to "Update" and held the fort down as a playwright, but the funnier stuff was happening on the stage.
It was Kenan for us, cracking us up on that stage as her boyfriend, while also stealing the prescription drug sketch, and killing it as another inept valet attendant. Throw in a whole slew of supporting or straight-man roles and he proved why he's still got it after two decades, and why people never seem to tire of him on this show. It's just effortless for him at this point.
"Saturday Night Live" returns next week with host Ana de Armas and musical guest Karol G.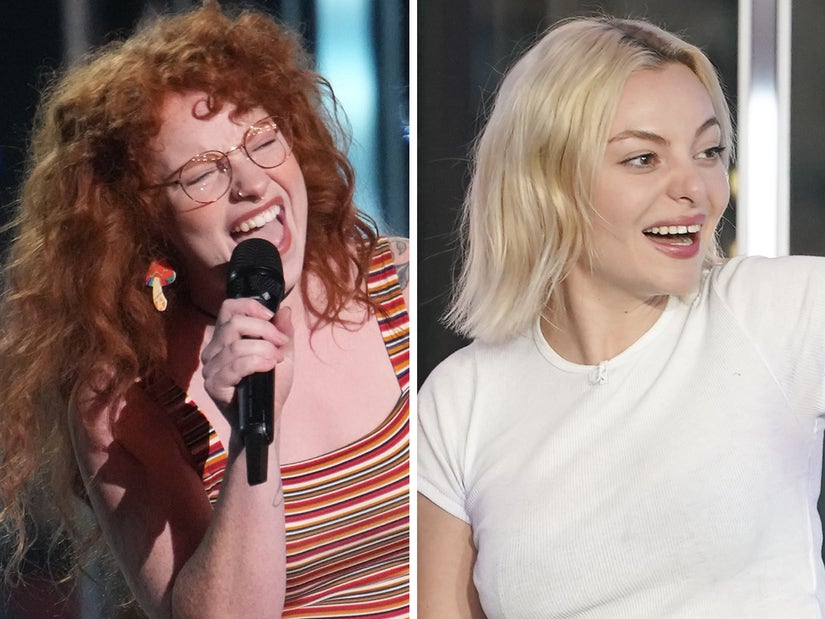 Source: Read Full Article