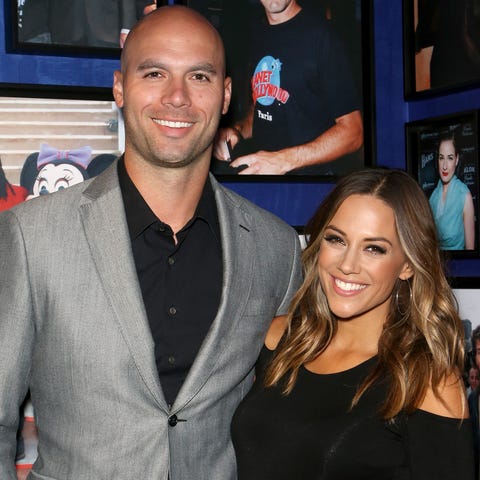 Jana Kramer and Mike Caussin have a rocky romantic history, and they've been pretty open about it. Mike cheated on Jana several times after their daughter was born in 2016, and they later reconciled but still struggle with their past at times.
In a new episode of Jana's podcast Whine Down with Jana Kramer, Mike teared up while talking about their intimacy issues and recalled a recent conversation he had with his therapist.
"I told my therapist, I said, 'You know what? If she did that, give me an hour, I'll probably want to be intimate,'" he continued. "It's just such a weird thing in my head, like, why do I need that pressure to be released? It's so weird. I'm still trying to figure that out and I wanted to share that with Jana. I hadn't yet, and it's such an interesting feeling. I got emotional actually talking about it."
View this post on Instagram
A post shared by Jana Kramer (@kramergirl) on
Jana then told Mike that she wished he had told her this before. "It has been a week or so [since we had sex], and last night I kind of wanted to, but I knew we were both tired," she said.
Mike said that sex can be "like the elephant in the room" for them. "I know she wants to, she's kind of waiting for me, she doesn't want to pressure me," he said. "Like, going back and forth, but yet I'm scared at times to come forward and say that because I'm still nervous of her reaction. Maybe she doesn't take it well and that just validates my fears."
That's when Mike started crying. "Whatever inside of me that created that feeling of not good enough or whatever, knowing that you still love me, even if I don't give you what you need, means a lot," he said.
View this post on Instagram
A post shared by Jana Kramer (@kramergirl) on
This isn't the first time the couple has gotten super-candid about their sex life, and how Mike's past cheating has affected them. "There's times when I do want to have sex but I play the game of waiting for you to come to me because I'm like, 'Well, you know, why doesn't he want me?'" Jana said on her podcast in May. "'Why doesn't he want to sleep with me when he slept with someone else?'…We want to feel wanted and chosen and y'all didn't choose us."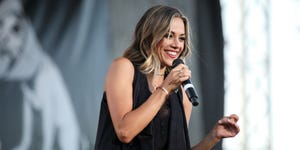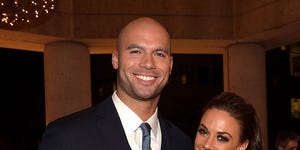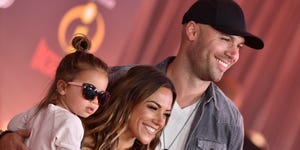 "For me, I wish we could find someone who could help us get out of our heads…How do we stay present? How do we stay in the moment and not feel like we're having to meet these grand expectations that we might not be able to or at the time even want to?"
Jana also said she can feel "rejected" when Mike doesn't want to have sex. He responded by saying that communication is crucial. "I think you and I have slowly gotten better at communicating…I feel passive-aggressiveness in the sense that you're waiting for me [to come to you for sex] but there hasn't been any talk about it and then I get in my head," he said.
Jana's made it clear in the past that it will take a while for the couple to recover from Mike's cheating. Looks like it's still a work in progress.
Source: Read Full Article