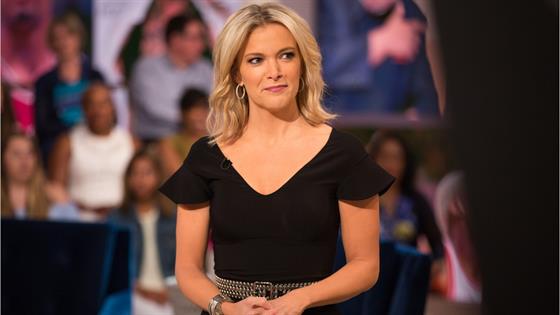 Megyn Kelly broke her silence on Wednesday, less than a week after NBC News' cancellation of Megyn Kelly Today over her comments about blackface.
The journalist has been keeping a low profile since her show was shuttered and has not commented on the topic in the days that have followed. However, she did speak out this week after paparazzi continued to gather outside of her New York City home and eventually photograph her and her family.
"For a week paparazzi has been lurking outside my home day & nite. Finally today I took my kids to school. I went out alone 1st, offered them donuts &begged them to just take their pic of me & to leave my kids alone when they emerged. All were nice. Except the Dailymail…," the mother of three tweeted.
"The DailyMail 1st published photos of my husb IN OUR HOME & then *did* photog my kids, trailed us to my daughter's school, & secretly videotaped my 7-yr-old child (her classmates too) & posted it. THIS IS NOT RIGHT," she tweeted.
The website published shots of her husband, Douglas Brent, looking down at the street through their window and of Kelly outside their apartment on the street, but did not appear to publish photos of her daughter.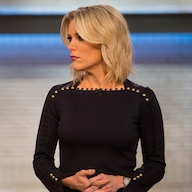 Read
Gayle King Thinks Megyn Kelly "Stepped in It" With Blackface Comments
As viewers will recall, Kelly came under fire last week after she held a panel discussion and questioned why it was inappropriate for white people to wear blackface on Halloween.
"But what is racist? Because…you do get in trouble if you are a white person who puts on blackface on Halloween, or a black person who puts on whiteface for Halloween," Kelly said during her discussion with Jenna Bush Hager, Melissa Rivers, and Jacob Soboroff. "Back when I was a kid, that was OK as long as you were dressing up as like a character."
After experiencing backlash for her remarks, Kelly apologized to her colleagues via an internal email, as well as to viewers via an emotional on-air statement.
"I realize now that such behavior is indeed wrong, and I am sorry," Kelly wrote in the email. "The history of blackface in our culture is abhorrent; the wounds too deep."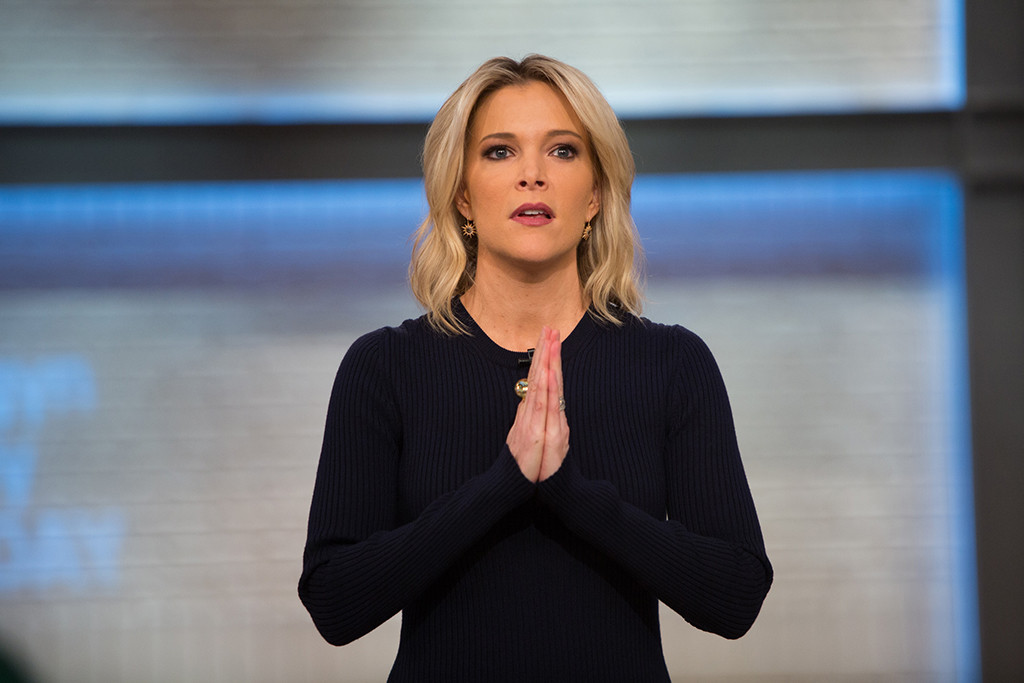 Nathan Congleton/NBC
Reports started to spread that Kelly's program would be canceled; however, NBC News didn't verify the cancellation until Friday afternoon.
"Megyn Kelly Today is not returning," an NBC News spokesperson said via a statement to E! News. "Next week, the 9 a.m. hour will be hosted by other Today co-anchors." The hour was just as NBC described on Monday as the network kicked off a "new chapter" of the show.
"Today, as you know, we are starting a new chapter in the third hour of our show," Hoda Kotb said on set. "As it evolves, we want you to know that the entire Today family will continue to bring you informative and important stories—just as we always have."
Several of Kelly's Today colleagues have opened up about the remarks. Craig Melvin, for instance, described her words as "indefensible" and Hager called them "horrifying."
Megyn Kelly Today debuted in 2017 as a replacement for Today's Take during the morning show's third hour.
(E! and NBC News are both part of NBCUniversal).
Source: Read Full Article