Bored of basic picnic fare? We are, too.
Celebrity chef Rocco DiSpirito, a New York Times bestselling author and chef at Standard Grill in New York City, shared two healthy recipes with "Good Morning America" to amp up your picnic fare.
His curried basil chicken and cherry tomato skewers are made with Greek yogurt. Chicken can be swapped for shrimp or beef cubes if you prefer.
For dessert, his no-bake chocolate chip cookies, with strawberries on the side take only 10 minutes for an impromptu treat. Get the recipes below.
Make the recipe yourself and tweet us a photo @GMA!
Curried Basil Chicken and Cherry Tomato Skewers Recipe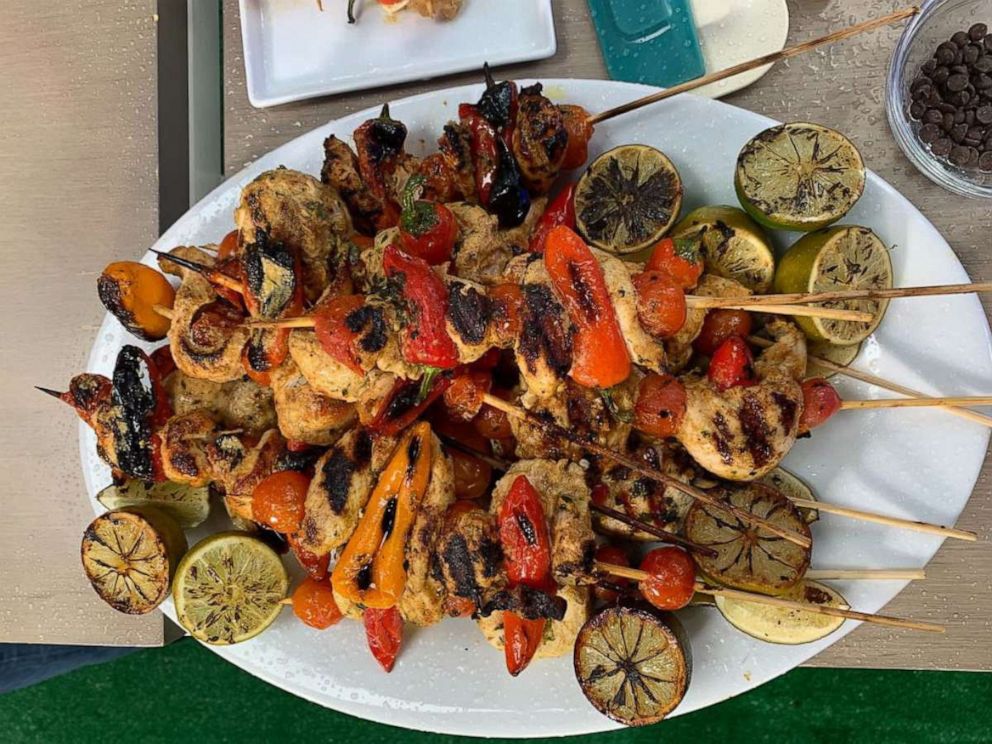 Serves 4
About 3 skewers per serving
Ingredients:
3 tablespoons yellow curry paste
½ cup fresh basil, rough chop
½ cup nonfat Greek yogurt
1 pound chicken tenders or shrimp or asparagus or scallops or beef cubes or small peppers
1 pint cherry tomatoes
Nonstick cooking spray
Metal or wooden skewers
2 limes, cut into quarters
Directions:
Preheat the oven to 425 degrees
In a medium bowl, add the curry paste, yogurt, basil and salt if desired. Stir together until well combined. Add the chicken, cherry tomatoes and toss to coat. Let stand for 30 minutes at room temperature, or refrigerate overnight.
Heat a grill pan over high heat. When the pan is hot, remove it from the stove just while you spray it with the nonstick cooking spray.
Thread the chicken and cherry tomatoes onto metal or wooden skewers.
Place on the grill pan and grill until the meat is slightly charred and cooked through, about 3 minutes each side. Transfer the skewers to a baking sheet and cook for an extra 2 minutes in the oven.
Serve with lime wedges.
Per Serving (Chicken Skewers): 159 calories / 4g fat / 25g protein / 5g carbohydrate.
Recipe for No-Bake Chocolate Chip Cookies with Strawberries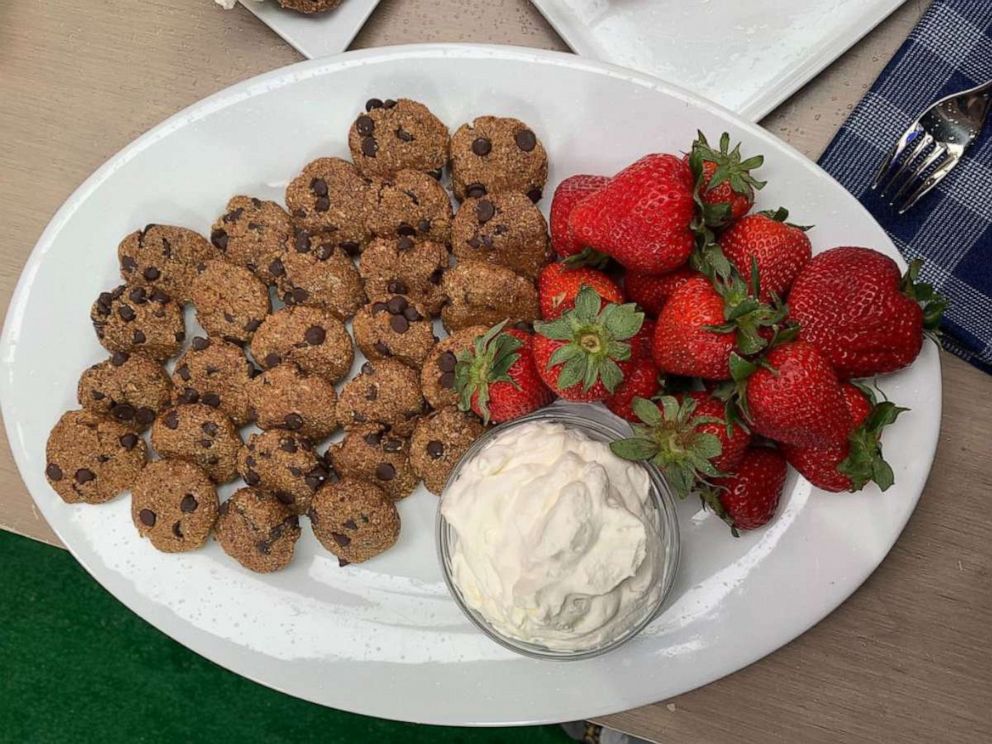 Makes 4 servings
Prep time: 10 minutes

Ingredients:
1/4 cup unsweetened shredded coconut
1/4 cup almond meal/flour
2 tablespoons unsweetened almond butter
1/2 teaspoon vanilla extract
2 tablespoons stevia-sweetened chocolate chips (such as Lily's)
1 tablespoon raw coconut nectar
Strawberries
Directions:
In a medium bowl, combine the shredded coconut, almond meal, almond butter, vanilla, chocolate chips, and coconut nectar and mix well with your hands.
Form into 8 balls, then press into round disks with the palm of your hand.
Serve with strawberries.
Per Serving: 153 calories / 4g protein / 4g fiber.
Want more recipes from Rocco? Get his recipes for protein pancakes and "fried" chicken with coleslaw and avocado here.
Source: Read Full Article