Lush's bath bombs are the stuff of legends, at least when it comes to beauty indulgences. They make any regular evening feel like a luxe spa experience and come in almost unreal scents. Always wanted to get in on the hype but hate sitting in a tub? Lush shower bombs are here to make the fizz enjoyable for everyone, so get ready to drop some not-so-major dough on your new favorite product. (Pro tip: they make for excellent stocking stuffers and small holiday gifts, so snag a bunch and get your shopping done in one fell swoop.)
I'm sure the first question that popped into your head upon hearing shower bombs was in regard to how you actually use them. With bath bombs, you simply drop them into the water and watch and listen as they fizz, melt, and dissolve until the watery contents of your tub transform into a colorful and fragrant elixir for you to soak in. Shower bombs, however, require a more hands-on approach. "Run your shower and hold your shower bomb under the flow," Lush instructs. "As it expands, scoop up the foam and cleanse your skin." Basically, the shower bomb is both a scented explosion and a body cleanser—who doesn't love a two-in-one product?
The bombs come in four delicious scents and retail for $3.25, and each one is meant to elicit a different feeling or mindset based on its ingredients.
Not Sleepy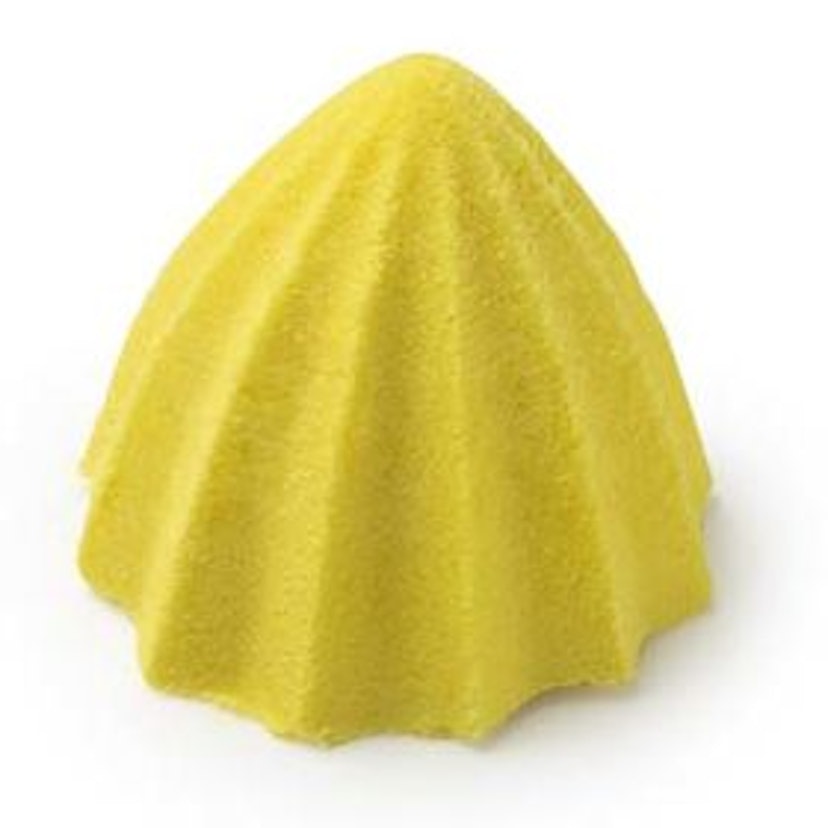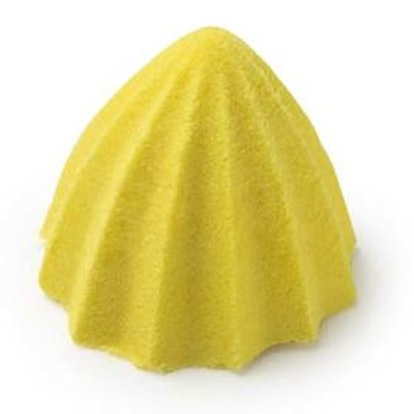 Not Sleepy
$3.25
Lush
First up is Not Sleepy, which, as its name suggests, will help you wake up and hit the ground running thanks to its blend of lemon myrtle, petitgrain and neroli oils. Ground white rice offers a touch of gentle exfoliation and will help your skin feel extra smooth and soft.
Koyaanisqatsi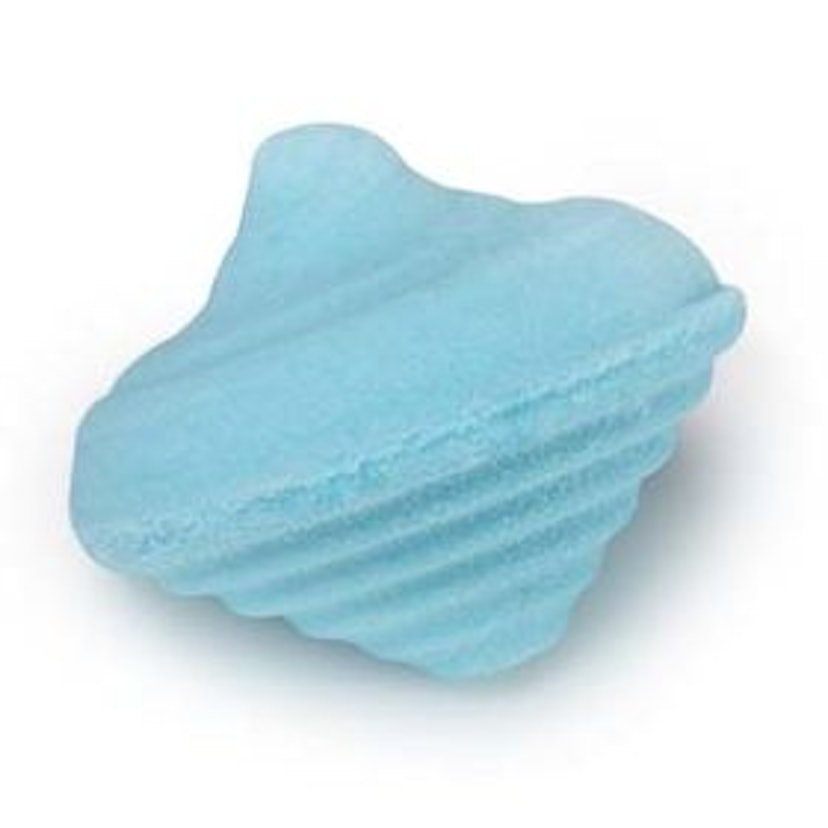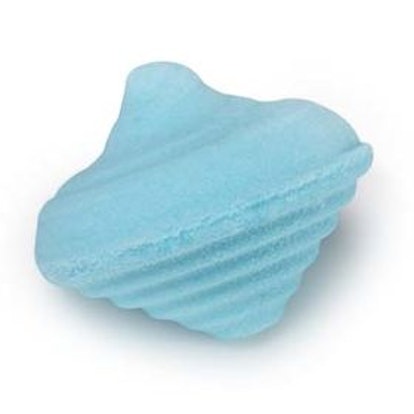 Koyaanisqatsi
$3.25
Lush
Shaped like a spinning top, the Koyaanisqatsi bomb is meant to help you feel re-centered, balanced, and level thanks to four mood-altering ingredients. Vanilla soothes restlessness; violet to invigorates when you might be feeling lackluster; lavender calms anxiety; and ylang ylang relaxes and de-stresses.
Karma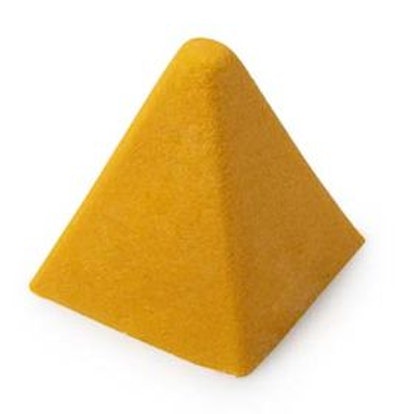 Karma
$3.25
Lush
Lush's classic Karma scent is meant to help you feel grounded, and it comes to you in bath bomb form in the shape of a "trippie hippie pyramid." Containing orange, patchouli, and turmeric, it boasts a bright and happy hue along with a "rich woodsy scent."
Sleepy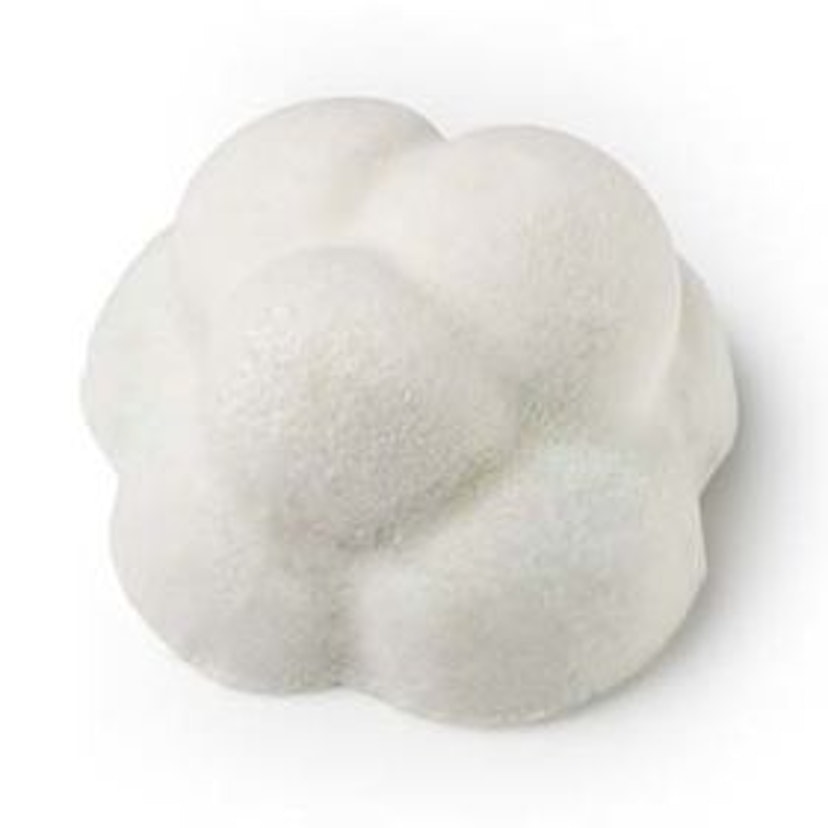 Sleepy
$3.25
Lush
And finally, what would a collection be without a product featuring Lush's favorite Sleepy scent? Appropriately shaped like a fluffy cloud, this shower bomb will help you drift off into a relaxed and calm sleep thanks to its lavender and tonka fragrance. As someone who deals with insomnia on the regular, I can't wait to get my hands on one of these.
So, are you sold? The mere descriptions of each bomb have literally made me drool. I'd suggest buying a few of these stat just to keep on hand for those nights and morning when a little extra boost is needed, or just for every night and morning—let's be real now. Enjoy the fizz.
Source: Read Full Article