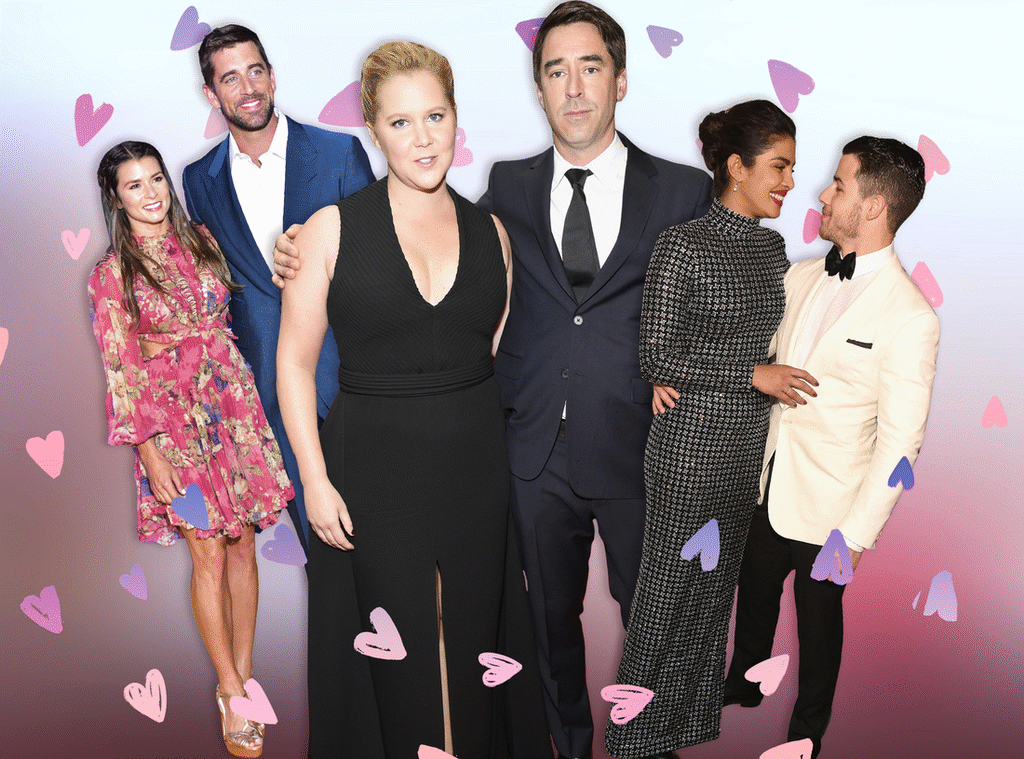 Getty Images; Melissa Herwitt/E! Illustration
The splits tend to take center stage. Generally speaking, they're more shocking, more disheartening and more likely to send fans scrambling wondering why, if their favorite celebrity couple couldn't make it work, there was a reason to keep believing in this thing called love.
And, yet, 2018 gave us plenty of reasons to celebrate. There were a few couplings that came and went so fast they could be categorized as both one of the year's most celebrated romances and one of the breakups we might still be mourning once the ball drops. (Oh, Pete Davidson and Ariana Grande, we hardly knew ye.)
But there were also reunions aplenty—some time apart did Orlando Bloom and Katy Perry some good, The Weeknd and Bella Hadid, too, with both on-again pairs officially on ring watch—and a few so sweet pairings that made the collective public stop and cheer.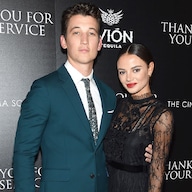 Photos
Celeb Weddings We Can't Wait For
Who isn't happy that Jennifer Garner is taking another stab at romance? Or that Michelle Williams found a love that made her want to rush down the aisle of their small Adirondacks ceremony?
With the Hollywood set it can be hard to maintain a firm grasp on who is seeing whom, who is super over their once-hot fling and what secret A-list pairing has secretly been meeting up for covert nights in, but we're going to go ahead and call 2018 a success in terms of love matches.
Look back on the bonds that were formed in the last 12 months and you'll forget all about the fact that Jenna Dewan and Channing Tatum are among the once-beloved duos ringing in the new year just as dear friends.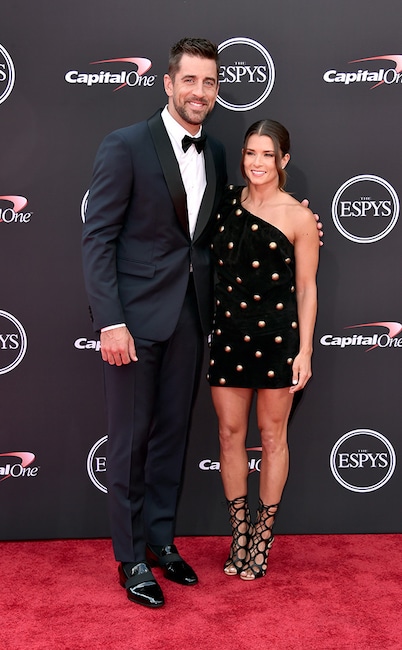 Alberto E. Rodriguez/Getty Images
Danica Patrick & Aaron Rodgers

The way the retired NASCAR driver, 36, sees it, her romance with the Green Bay Packers quarterback, 34, was just a wee bit star-crossed. After all she grew up a Chicago Bears fan, but when they met at the 2012 ESPYS, she wasn't not interested. "It was quick," she shared on The Jenny McCarthy Show in May, four months after they went public, "but I got his email address and I remember thinking to myself back then, 'Oh…not a phone number, just an email address.'" The pair kept in touch sporadically "but it wasn't until obviously recently that we actually had phone numbers. We referred to each other as 'Chicago' and 'Green Bay.' It was very cute. Like the Capulets and the Montagues."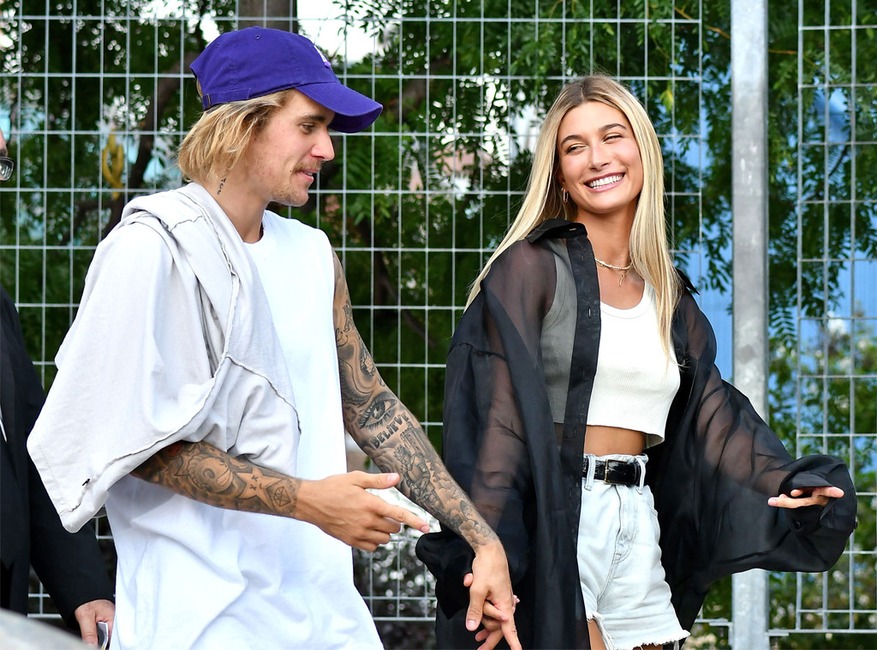 Rodin Banica/WWD/REX/Shutterstock
Hailey Baldwin & Justin Bieber

Perhaps the Biebs felt the pressure of his previous declaration to be married by 25, but mere weeks after he and the model resumed their courtship this past June, the 24-year-old was getting down on one knee on a Miami beach. By September, the couple had legally wed in a New York City courthouse (though they played coy about their upgraded status for weeks) and now they may be headed toward a new milestone. "I love kids and I can't wait to have my own," the Adidas collaborator, 22, recently told Vogue Arabia. "I would say now that's a closer reality, but definitely not anytime soon."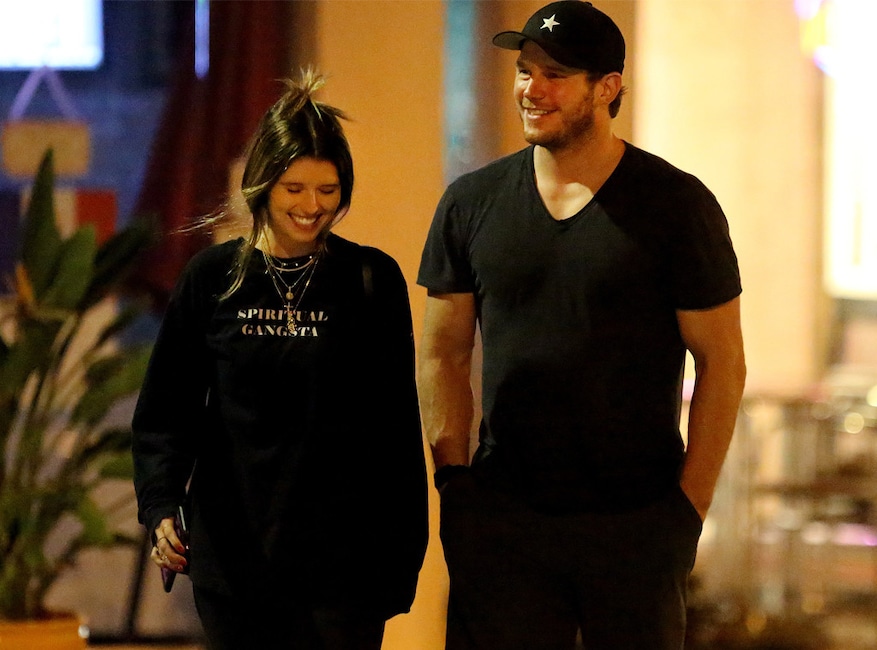 MB / MEGA
Katherine Schwarzenegger & Chris Pratt

Less than a year in, this pair may officially be on ring watch. Gelling instantly after being brought together by Schwarzenegger's famous mom Maria Shriver (she connected with the Jurassic World: Fallen Kingdom actor, 39, at church), the couple have already discussed cohabitation. "Everything seems to click with them and works. They have the same values, lifestyle and priorities," an insider told E! News, adding the author, 28, is "very bonded" to 6-year-old Jack, Pratt's son with ex wife Anna Faris. Now their loved ones are on the lookout for a different type of milestone. Said the insider, "They haven't been together that long but everyone is rooting for an engagement to happen soon."
Article continues below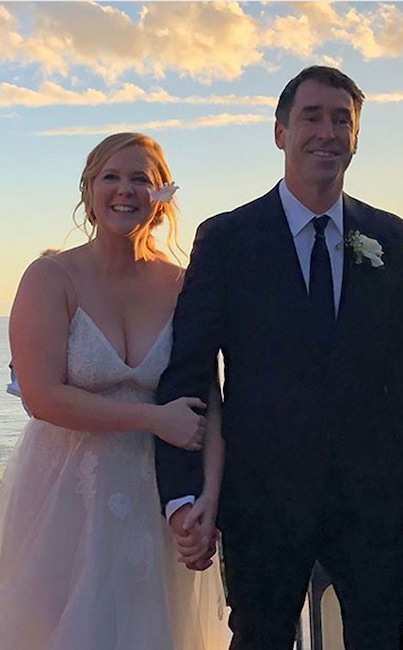 Instagram
Amy Schumer & Chris Fischer

First came the February Instagram announcement, four days later a surprise wedding and by October the comedian had revealed she and her chef love of more than a year were expecting. Sure, the 37-year-old had previously declared she never wanted to get married, but when she embarked on a romance with the James Beard Award winner, 38, everything changed. As she confessed on Oprah's SuperSoul Conversations podcast in April, "I just, I wanted to sign all available paperwork to commit to this man." And now, she tells E! News, she has no regrets: "It's cool, you got someone to go through life with together that you love and you want to be partnered up with."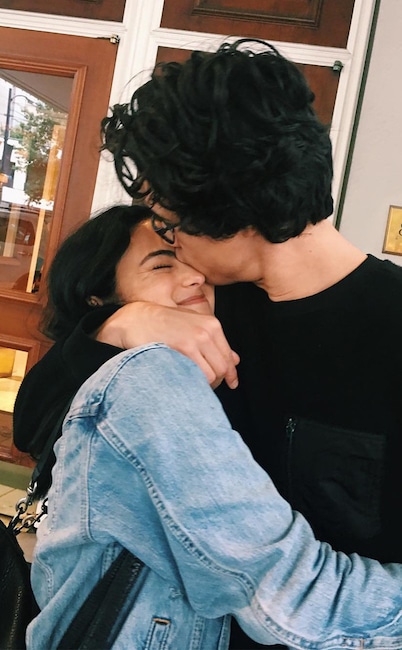 Instagram
Camila Mendes & Charles Melton

Staking her claim: Following a summer split from Victor Houston, the 24-year-old actress revealed a romance with her Riverdale costar using one word. "Mine," she captioned a photo of herself mid-embrace with Melton, 27. And in case that wasn't clear enough, she further underlined her feelings in a November post. After a fan suggested photos made it seem as if Mendes was happier with Houston, she swiped back, "I feel silly responding to this but I also feel the impulse to tell you that you're wrong. I'm happier than I've ever been in my life."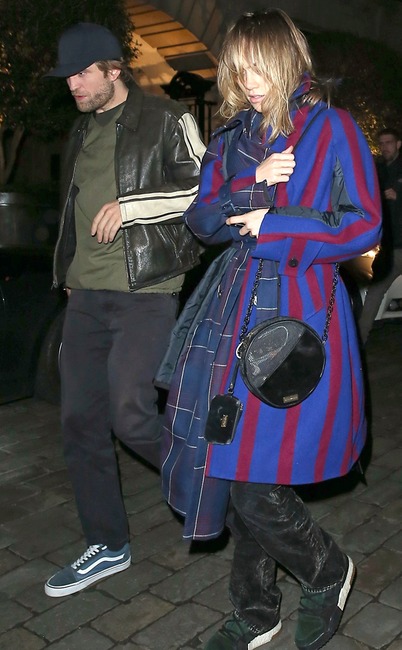 BACKGRID
Suki Waterhouse & Robert Pattinson

Fun and casual is how an insider described the Brits' pairing when they were spotted engaging in some PDA en route home from their date to see a showing of Mamma Mia! Here We Go Again in London this July. While the Twilight alum, 32, and the model, 26, are "definitely into each other," as one insider put it to E! News, following his broken engagement with FKA twigs, Pattinson "isn't looking for anything serious right now." Still, by October, the couple were still close enough to enjoy a late night outing to London hotspot Chiltern Firehouse.
Article continues below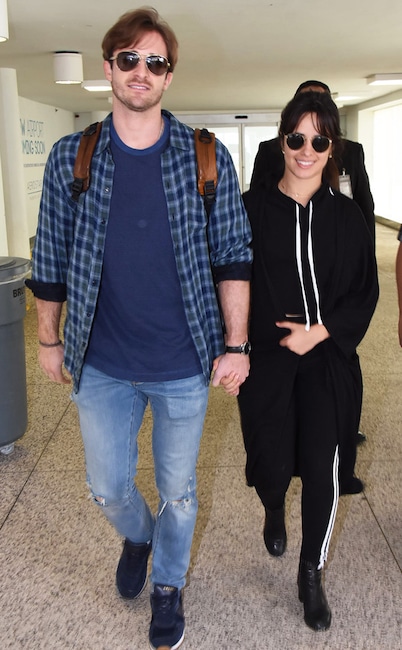 Photopress PR / SplashNews.com
Camila Cabello & Matthew Hussey

Sure, half of the singer's heart may be in Havana, but the other portion belongs with the 31-year-old dating coach. A source says her romance with Hussey took the former Fifth Harmony member, 21, "by surprise," but some 10 months after they were spotted kissing in Mexico, she's fully invested. "He's so similar to me," she gushed in the Holiday 2018 issue of Marie Claire. "In person, we're just weird and silly and stupid together. He makes me the happiest I've ever been in my life."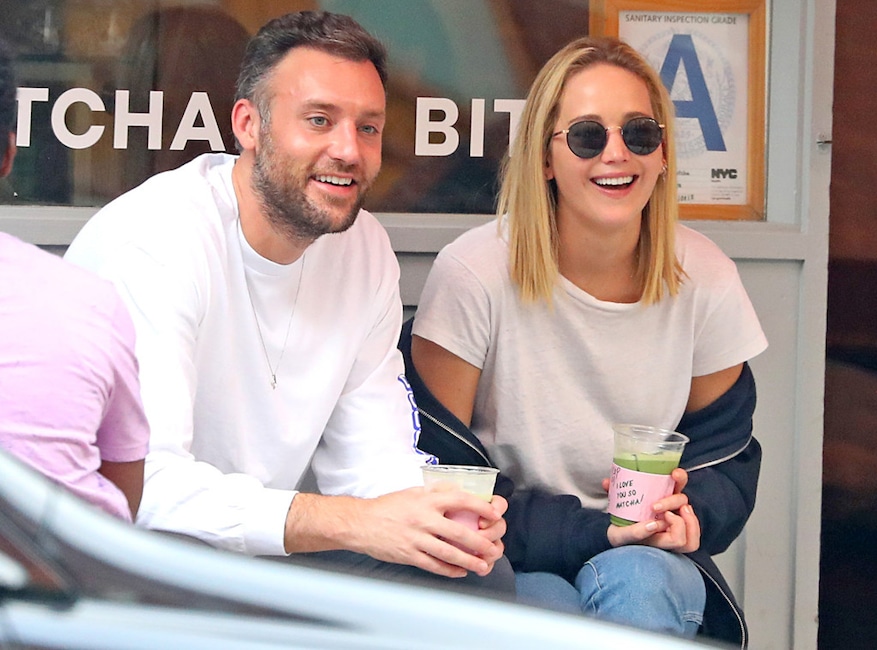 Felipe Ramales / SplashNews.com
Jennifer Lawrence & Cooke Maroney

"I am not in a relationship. I am making it clear that I have not had sex in a very long time," the Red Sparrow actress declared during a February interview with Howard Stern. "I would like to have a relationship, you know—it's hard out there!" But it got a little easier this summer when she got connected with the art gallery director, 33. (The actress' longtime pal Laura Simpson reportedly introduced them.) By August, the 28-year-old was taking their relationship international with trips to Paris and then Rome where they visited the Galleria Borghese, the Santa Maria degli Angeli e dei Martiri church, the ancient Baths of Diocletian and the Villa Borghese gardens.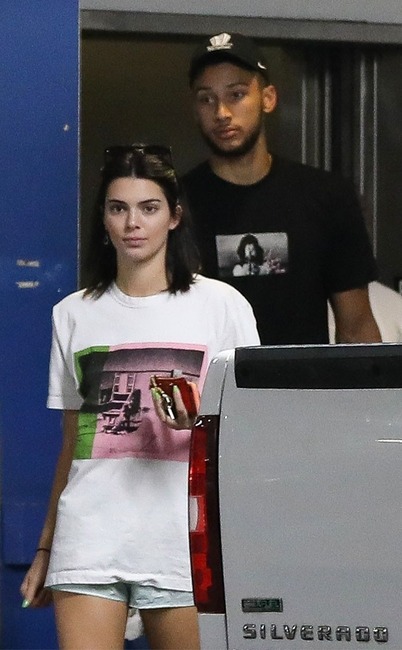 SPOT / BACKGRID
Kendall Jenner & Ben Simmons

Seems the second-youngest member of the Kardashian-Jenner siblings is getting back in the game with the NBA point guard, 22. Three months after an insider told E! News the duo had "cooled off" their summer fling, they're trying out a rematch. "Kendall and Ben have been making more of an effort in their relationship recently, and have been seeing each other regularly for the last month now," reports a source. And while the model, 23, and the Philadelphia 76ers standout aren't making it official, says the source, "Kendall really likes Ben and he has been keeping her attention. They try not to put stress or pressure on the relationship, but Kendall isn't actively seeing anyone else right now."
Article continues below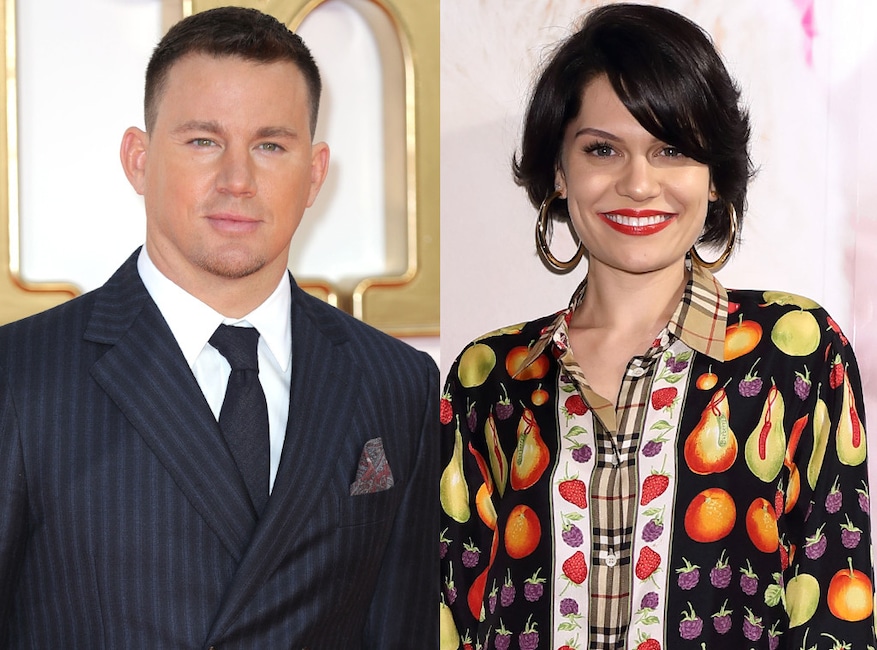 Masatoshi Okauchi/James Shaw/REX/Shutterstock
Jessie J & Channing Tatum

Not a bad way to go public: Following months of sightings backstage at the singer's shows, the Magic Mike alum, 38, confirmed that, yes, he was her biggest fan in one awe-inducing November post. Making reference to the 30-year-old Brit's raw confession about her infertility issues, the dad of 5-year-old Everly wrote, "This woman just poured her heart out on stage at the Royal Albert Hall. Whoever was there got to witness something special." He's certainly been enjoying her performances. "He is very interested in getting to know her and doesn't mind tagging along," a source told E! News. "He's making a lot of effort and wants to spend as much time with her as he can."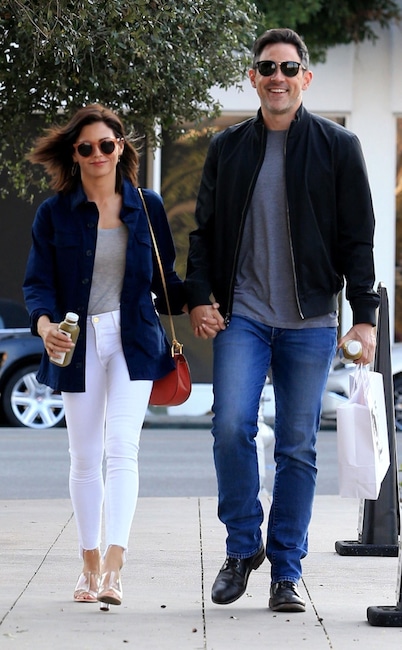 NEMO / GAMR / BACKGRID
Jenna Dewan & Steve Kazee

Among the reasons The Resident actress wasn't the least bit fazed by her ex's new relationship: She was nurturing a hot new romance of her own. After the triple threat, 38, was spotted making out with someone at a Halloween bash, pals revealed that she and her brunette suitor—the Tony- and Grammy-winning actor—had been a full-on thing for several months. "She was introduced to him by mutual friends," a source explained to E! News of the Shameless alum, 43, "and they hit it off right away. Steve treats her very well and is doing everything right. She's hopeful about the future, but not getting too far ahead of herself."
John Salangsang/BFA/REX/Shutterstock; Ringo Chiu/ZUMA Wire
Jennifer Garner & John Miller

'Tis the season for a little holiday romance, right? When it was revealed this October that the Camping actress, 46, was embarking on her first post-divorce romance with the 40-year-old CEO and chairman of holding company CaliGroup, she seemed intent on moving slow. But several months—and one public date night to see the musical Dear Evan Hansen in L.A.—later, she seems ready to move at a (slightly) brisker pace. "She is spending more and more time with him and really enjoying getting to know him," a source told E! News, adding that the parents (they have five kids between them) are fantasizing about getting some time away: "Things are going very well."
Article continues below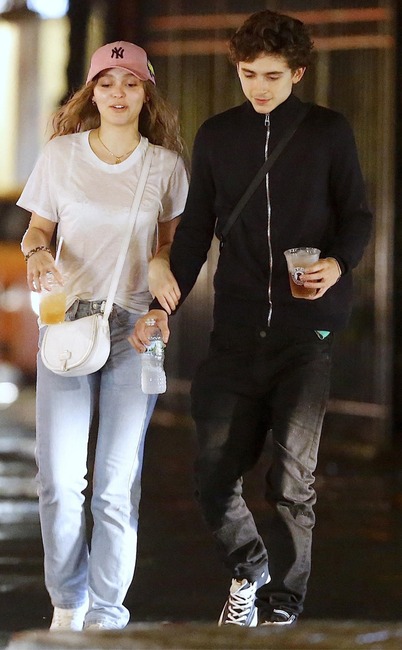 BACKGRID
Lily-Rose Depp & Timothée Chalamet

Johnny Depp's eldest and the Call Me By Your Name actor, 22, confirmed their romance with a kiss while out in New York City this October. Following a (presumably poultry) dinner at Blue Ribbon Fried Chicken, the actress and model, 19, scored a smooch from her costar in Netflix's The King. "They were very sweet together," an eyewitness shared with E! News. "They wrapped their arms around each other in line and linked arms the entire time. They seemed very happy to be together."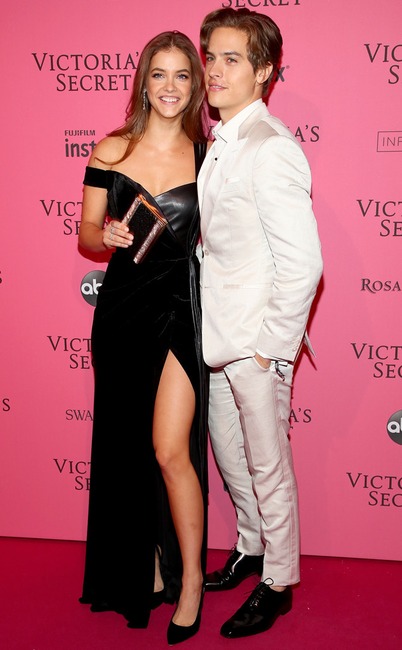 Astrid Stawiarz/Getty Images for Victoria's Secret
Barbara Palvin & Dylan Sprouse

The Victoria's Secret model got her a man that understands the way to her heart is through her stomach. After the 25-year-old worked the runway at the lingerie brand's annual show this November, her devoted boyfriend was waiting with Shake Shack in hand. First, though, he made it his mission to let his love of several months (they cemented their coupling with an August trip to her native Hungary) hear how proud he was. "I will be cheering her on very loudly, annoying her, embarrassing her," the actor, 26, told E! News. "It's hard to see…how hard she's really worked to do this. So I think the best part for me is just knowing that like after all of that, it really paid off."
Melodie Jeng//GC Images
FKA twigs & Shia LaBeouf

There's no place quite like the City of Light for romance. Just a few days after the Nymphomaniac: Vol. I actor, 32, was spotted walking with the musician, 30, outside her London home this September (effectively confirming the end of his union with Mia Goth), they made their way to Paris for a little casual ambling along the Seine and touristing through the Louvre museum. Though the pair have yet to comment on their coupling, they just may have a chance when their film Honey Boy (written by LaBeouf) premieres at the Sundance Film Festival this winter.
Article continues below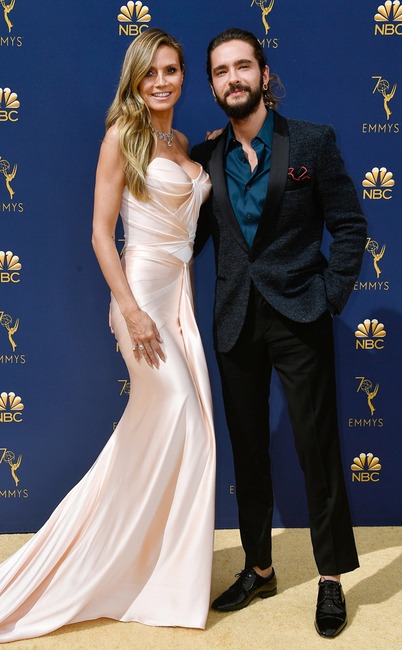 Frazer Harrison/Getty Images
Heidi Klum & Tom Kaulitz

When you look like the German-bred supermodel age is really just a number. And for the 45-year-old, that line of thinking extends to her romance with the 29-year-old Tokio Hotel guitarist. "My boyfriend is many years younger than me, and lots of people are questioning that and asking about it," the America's Got Talent judge told In Style this June, some three months after she and the musician were seen kissing on the set of the NBC competition show. "That's really the only time when age seems to be shoved in my face and I have to give an answer for it. I don't really think about it that much otherwise."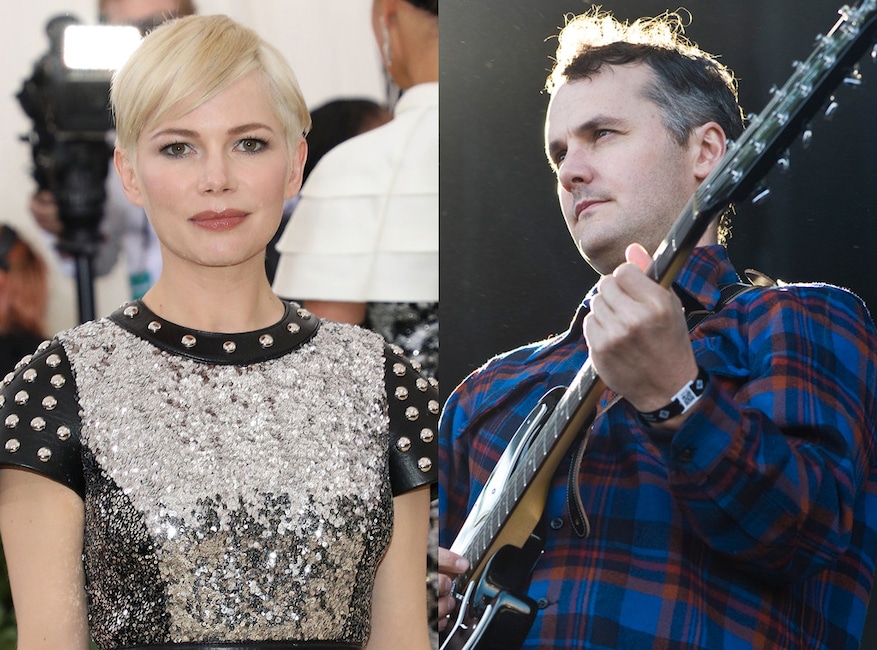 Taylor Hill/Getty Images, Jordi Vidal/Redferns via Getty Images
Michelle Williams & Phil Elverum

While everyone was anticipating the four-time Oscar nominee's supposed wedding to financial consultant Andrew Youmans, she up and pulled a fast one—meeting, falling for and marrying singer-songwriter Elverum in a months-long span earlier this year. The Venom star, 38, divulged their plans to hold a small, private wedding in the Adirondacks during a Vanity Fair interview, knowing that by the time the September issue hit stands, she and the Mount Eerie artist, 40, would already be legally entwined. It represented the happiest of endings for the mom of 13-year-old Matilda, who lost ex Heath Ledger to a 2008 drug overdose. As she told the mag, "I never gave up on love."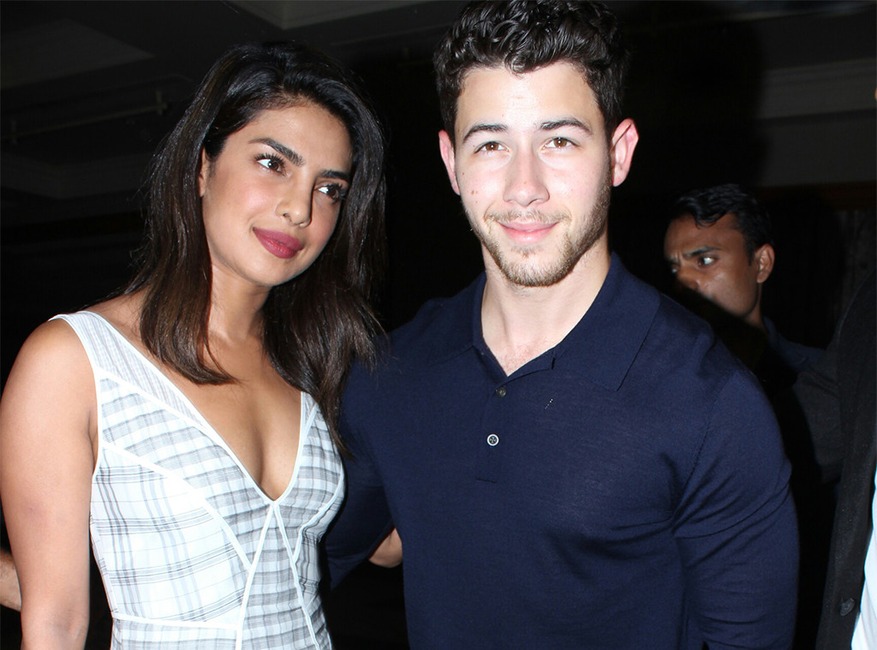 Newslions Media / MEGA
Priyanka Chopra & Nick Jonas

Turns out the duo's romance actually got off to a slow start. A full five months after the former Jo Bro, 26, slid into the 36-year-old Quantico star's DMs in September 2016, he finally crossed paths with her in person at the Vanity Fair Oscars party. "I put my drink down…get on one knee—this is in front of a bunch of people—and I say, 'You're real. Where have you been all my life?' Like, loud," he revealed in the January issue of Vogue. Despite the grand gesture, the couple wouldn't become a thing until this spring. But once it was on, Jonas wasn't about to miss his shot twice. By their third date, he knew she would become Mrs. Jonas, which she did not quite seven months later.
Article continues below
Source: Read Full Article