IMHO, Kylie Jenner is to Cyber Monday as Santa Claus is to Christmas, in the sense that she's blessing us with savings the way that Santa Claus bestows presents to excited children. Granted, we still have to shell out a little money to get our "presents," but when a brand like Kylie Cosmetics offers a good discount, it really does feel like a gift. Fortunately, Kylie Cosmetics' Cyber Monday 2018 sales are pretty major, so if you're looking for the best beauty deals this holiday shopping season, listen up and get ready to stan Ms. Jenner for her generosity.
For the record, I've already spent an obscene amount of money on Kylie Cosmetics this year — but that's not going to stop me from taking advantage of this sale. I pretty much had to support the Weather Collection to show my excitement over little baby Stormi, and I love a BFF collab, so I once again picked up a gloss or two from the Kylie X Jordyn line. Now that her 2018 Holiday Collection is out and the brand has made its debut in Ulta stores, I'm considering asking my boss to just forward my paychecks to Kylie, because literally all my money is going to go to her, anyway.
Actual image of me realizing I'm about to drop even more cash now that I've heard about the Kylie Cosmetics Cyber Monday sale: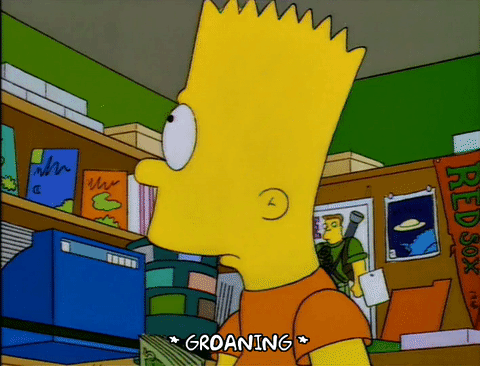 Now, let's talk sale deets. Originally, I assumed the KKW x Kylie Cosmetics round two collab launching on Black Friday would be all we'd get from the brand, but they decided to give us something to look forward to on Cyber Monday, too.
Kylie Cosmetics is offering 30 percent off sitewide for their Cyber Monday sale, which means you better get shopping ASAP. The Cyber Monday sale ends on Tuesday, 11/27 at 11:59 PST. Now, if you're doing the math in your head, that means that the sale isn't just one day — you've got a full 48 hours to shop, drop, scream, and shop again to stock up on all your favorite Kylie essentials. (And if you're on the East Coast, that means an extra three hours of shopping on 11/27. Has Christmas come early or what?!?!?!)
Of course, the Cyber Monday deal wouldn't complete without some exclusions, and if you were hoping to snag 30 percent off the new KKW and Kylie drop and the brand-new holiday collection, you're going to want to read this: Kylie Cosmetics' Cyber Monday sale excludes the new Holiday Collection and the new KKW x Kylie Lip Collection. But here's the good news: the KoKo Collection, Kris Palette, Kylie's Birthday 2018 Palette, and literally all of her Top Sellers listed on site are available at reduced pricing. Honestly, I'm so overwhelmed I don't even know what to add to my cart first!
The brand first announced the sale on Sunday, November 25 — and the announcement was not without shock and surprise. Not only is Kylie offering 30 percent off the whole site, she also started the sale on Sunday at 4 p.m. EST. I mean, come on!!!! The details went live on Instagram in the following posts:
And judging from the combined nearly 120k likes, it's obvious to see I'm not the only one who's ready to drop some serious Kylie cash today.
Source: Read Full Article