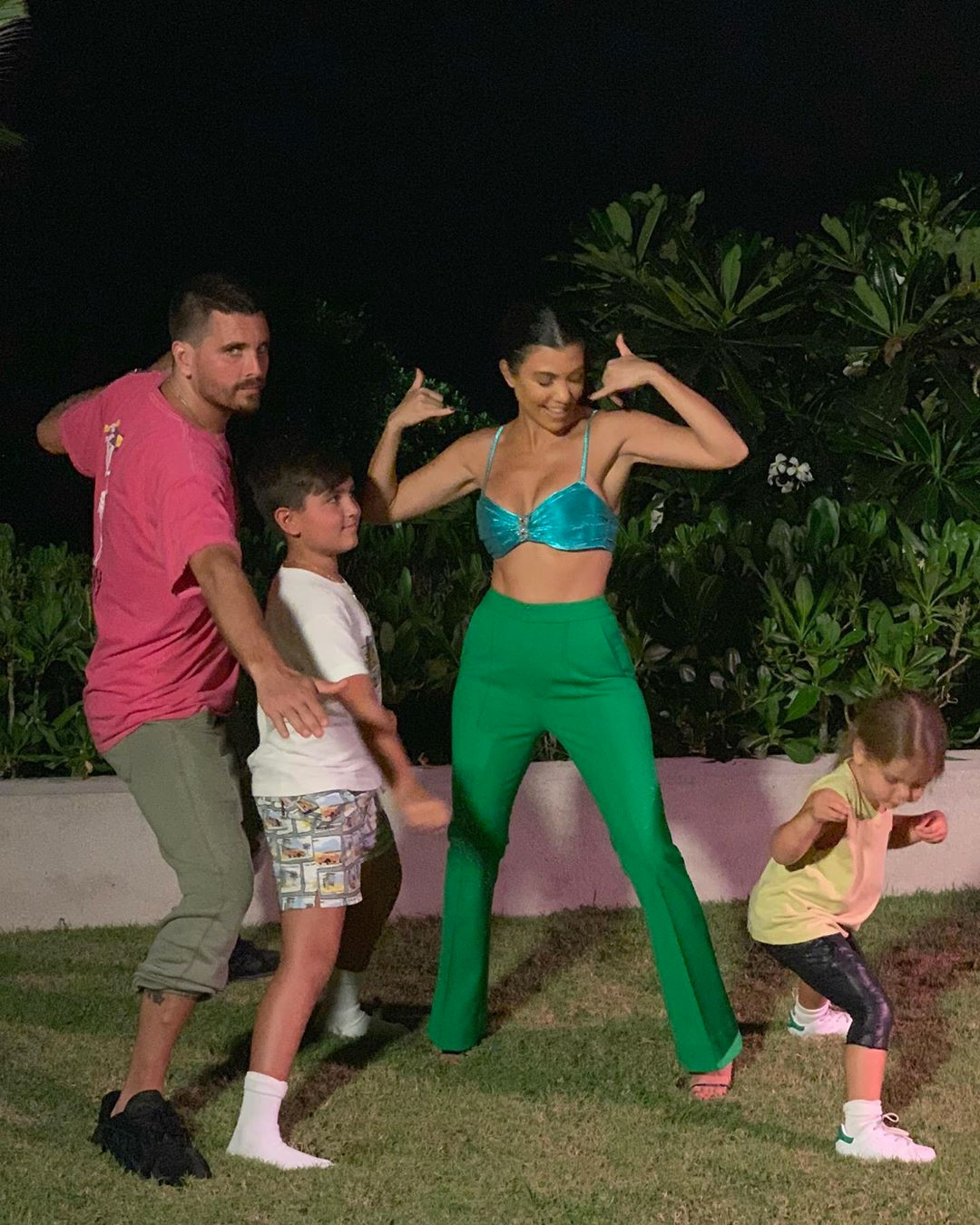 Instagram / Kourtney Kardashian
Kourtney Kardashian fans were beyond thrilled to see her latest Instagram post: a photo of her and ex Scott Disick posing playfully on the grass with their sons Mason and Reign, two of their three children.
No, the two are not back together, as many of her followers asked and hoped; Kourtney's sister Khloe Kardashian snapped the picture during the family's October trip to Bali, Indonesia, where they were also joined by Kim Kardashian, who like her sisters, also brought her own kids.
The photo was unusual for Kourtney, who has rarely shown Scott on her social media since she broke up with him three years ago. However, it's no secret that the two have continued to co-parent their kids since the split. Their trip to Bali was also not their first family vacation since then—Kourtney, 39, and Scott, 35, have traveled together with their children several times.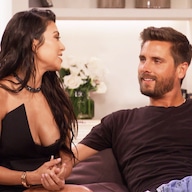 Photos
Why Kourtney Kardashian & Scott Disick Are Happier Than Ever
Soon after the family ended their trip to Bali, Scott jetted off to Australia with his girlfriend, model Sofia Richie, who he has been seeing for more than a year.
Earlier this month, Kourtney surprised fans when it was revealed that she had dinner with Scott and Sofia, 20. The two women have never been photographed together. The model has spent time with Mason, Reign and their sister Penelope.
"Scott and Sofia are very serious and Scott felt it was important that Sofia and Kourtney interact and bond," a source told E! News at the time. "They have kept things separate for over a year now, and Kourtney is now more open and willing to have a surface level relationship with Sofia."
"Scott and Kourtney both agreed it is better to get the elephant out of the room and for them to all be in each other's lives in order to make things flow easiest for the sake of the kids," the source added.
Kourtney has also dated other people since she broke up with Scott, notably Younes Bendjima. She split with him this past summer after nearly two years of dating.
In recent months, she has gone on a few dates with family friend Luka Sabbat. A source told E! News in October that "they were never official and it was always very casual" between them and that Kourtney was "loving being single and just having fun with no strings attached."
Source: Read Full Article