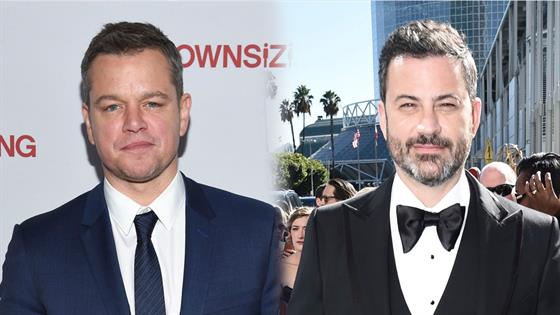 The "rivalry" isn't over.
By now, you've probably seen the red and blue "I'm With Stupid" T-shirts Matt Damon and Jimmy Kimmel wore to Game 5 of the World Series at Dodger Stadium Sunday night. But the "big loser" was Ben Affleck, "who made the mistake of sitting between us," Kimmel said on his late-night show Monday, as he shared a photo on-air. "I believe they call it 'collateral damage.'"
Damon and Kimmel's long-running "feud" intensified when the actor's team, the Boston Red Sox, defeated the host's team, the Los Angeles Dodgers, 5-1 to claim the championship for the fourth team in 15 years. "According to the fake news media, the Red Sox beat the Dodgers last night to win the World Series," Kimmel joked with his viewers. "But we know the real story is the Dodgers swept the World Series in four games and the lame-stream media won't report it."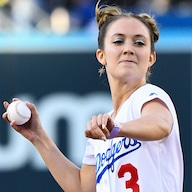 Photos
MLB World Series 2018: Star Sightings
Being seated next to Damon was awful, he said. "There's nothing worse than paying a lot of money for tickets and having to sit next to an obnoxious jerk the whole game. And that is the last time I ever use Groupon again," he joked. "You know he eats people's unfinished food off the floor—like a rodent? Half of the game, he's down on his hands and knees eating garbage!"
If Damon is gloating, he hasn't shown it—but odds are, he'll hang their win over Kimmel's head.
Source: Read Full Article