While the 'Claim to Fame' contestant was eliminated on Monday he revealed he found love on the show with co-star Olivia.
Looks like the cast of Claim to Fame season 2 are much closer than expected.
In an interview with People, Hugo revealed that he and his costar Olivia are much more than friends – admitting that "after [the show] we linked up and it's just been great."
"It's amazing," Hugo said of his relationship with Olivia. "Olivia's the best. I literally love Olivia. It's crazy I got to meet them on that show."
The Claim to Fame star was recently eliminated after revealing in the August 7 episode that he is former U.S. President Jimmy Carter's grandson — while OIivia is related to Jenny McCarthy.
"A big part of the show was just finding all these different people, different interests, different life stories, different backgrounds, different personalities, and then by the end, I just felt like we were literally a family," Hugo said, as he began to pay tribute to his grandfather.
"He was all about everyone being equal, just trying to love everyone as much as you can, just keeping people close. Part of my goal during the speech was to represent that and just talk about how much I love every single person," he shared during his elimination ceremony, noting that the former president went into hospice in February.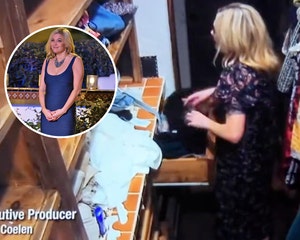 Tom Hanks' Niece Has Meltdown After Getting Exposed on Claim to Fame: 'I Should Have More Camera Time!'
"I also want to say that he's recently been put into hospice because he has been very sick. It was really sad. I love you so much, Papa. You were amazing and I will do everything I can to keep your legacy alive. Lead with love. That's all I got to say."
The ex-competitor told his fellow castmates as well as hosts Frankie and Kevin Jonas that his full name is Hugo Wentzel, with his mother being Amy Carter.
Hugo's departure from the show follows what is the second week in a row of wrong guesses leading to a Claim to Fame elimination. His new beau, Olivia, was eliminated the week prior, later revealing that Jenny McCarthy is their aunt.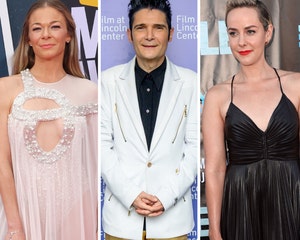 9 Child Stars Who Had Money Disputes with Their Parents
Source: Read Full Article