Jack Osbourne, who was diagnosed with MS at 26, says he later learned the medical emergency that led to his removal from the grueling series may have been easily prevented or treated on-site with one tiny change.
Jack Osbourne was pumped to challenge himself on Season 2 of Fox's Special Forces: World's Toughest Test, but unfortunately fell shy of his goal of finishing. Instead, he was medically removed after six days.
The OG reality star told Hollywood Life he was "so bummed, like so frickin' bummed" to be removed from the game. At the same time, he completely understands because of how careful a show like this has to be.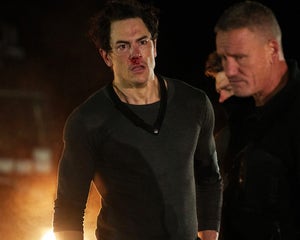 Tom Sandoval 'Defeated' After Getting Bloody Nose In Fight with Jack Osbourne
Apparently, no one had remembered to remove his smartwatch when he started with the show, and so he chose to keep it on. The watch monitors his heart rate and other vitals. The 38 year old was diagnosed with multiple sclerosis at 26 and also has an abnormal heart condition.
As it turns out, the watch is what led to his evacuation, as he found himself monitoring a rather alarming heart rate for about 48 hours before he went to the show's doctor.
"I was checking my heart rate, and it was just hovering between 100 and 110 beats a minute," he noted, adding, "That was just me laying there."
He said that the morning he finally called it, he got an alert that his heart rate was abnormally high. "Normally, my resting heart rate, like when I sleep, goes down to like 48. This wasn't going below 90."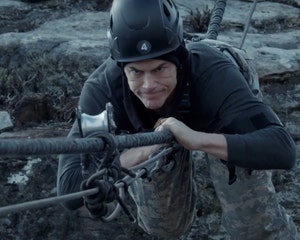 Tom Sandoval's Terrifying Fumble During Cliff Crawl, Exclusive Clip from 'Special Forces: World's Toughest Test'
He expected the doctor to just give him something to lower his heart rate and he'd be back out there giving it his all in the challenges, but that isn't what happened at all.
"It's a kiss of death on that show to go to the doctor because they always want to err on the side of caution," Jack told TheWrap. "I was just so bummed … they take safety measures beyond seriously on that show — you absolutely can't take risks with this kind of production, and I was ultimately grateful and my wife was very grateful."
His medical journey didn't stop there, though, as he told Hollywood Life he continued looking into his elevated resting heart rate for weeks with doctors. Then, one of his friends who is a retired Special Forces medic had a thought.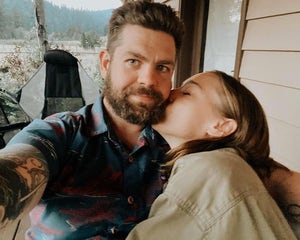 Jack Osbourne Marries Longtime Love Aree Gearheart in Secret Ceremony
After explaining to his friend what happened, Jack said he was told, "Dude, in selection, that's just from a lack of potassium. Literally, all you would have had to do was just hammer a bunch of bananas or take some potassium supplements, and you would have been fine."
Of course, Jack may never know if that's what was going on during his time on the show. He said the challenges were never the problem, even as they tend to dominate the episodes. It's that the whole thing is a grueling marathon.
"The tough stuff is constantly having a run everywhere with a heavy ass backpack, and it just wears on you," he told Hollywood Life. "There's like a constant hum of anxiety, and it just does not translate to camera, which is super frustrating because the psychological component is the tough part."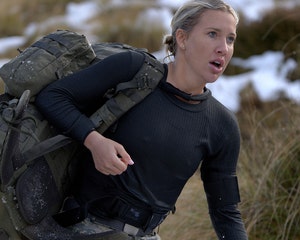 Savannah Chrisley Shares How Parents Feel About Special Forces Exit, What She Hopes Siblings Learn
"It's funny if you watch the show without knowing [the psychological impact], you just see us crying all the time," he told TheWrap.
He said that the tears were for the entirety of the experience, and not generally for the short challenges. "The show does not let up. You don't ever have a break. You can never relax. You're always on edge, and it takes a toll."
He expressed his disappointment that despite being what he described as an "amazing production," the show actually does a "god awful" job of showing the truth of that "psychological component" that really breaks the stars down.
For Jack, appearing on the show was a way to prove what he was capable of and to make a statement on behalf of people diagnosed with MS.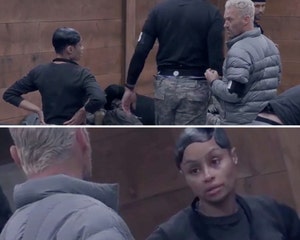 Blac Chyna Snaps at Brian Austin Green on Special Forces: 'I'm Not Playing with You'
"MS is as unique to the individual that has it as their own fingerprint, so to lump everyone with MS into one bucket of, 'Oh, you are no longer an able-bodied person because you have this disease,' it's kind of bulls–t, and I like to dispel that myth," Jack told TheWrap, while also acknowledging that some with MS are not able to live as physical a day-to-day life as he is.
With Jack's departure, there are six celebrities left, including Bode Miller (Olympic gold medalist alpine skier), Erin Jackson (Olympic gold medalist speedskater), JoJo Siwa (social media star), Nick Viall (The Bachelor), Tom Sandoval (Vanderpump Rules), and Tyler Cameron (The Bachelorette).
There are only two more episodes left for Season 2 of Special Forces: World's Toughest Test, airing Mondays at 8pm ET on Fox.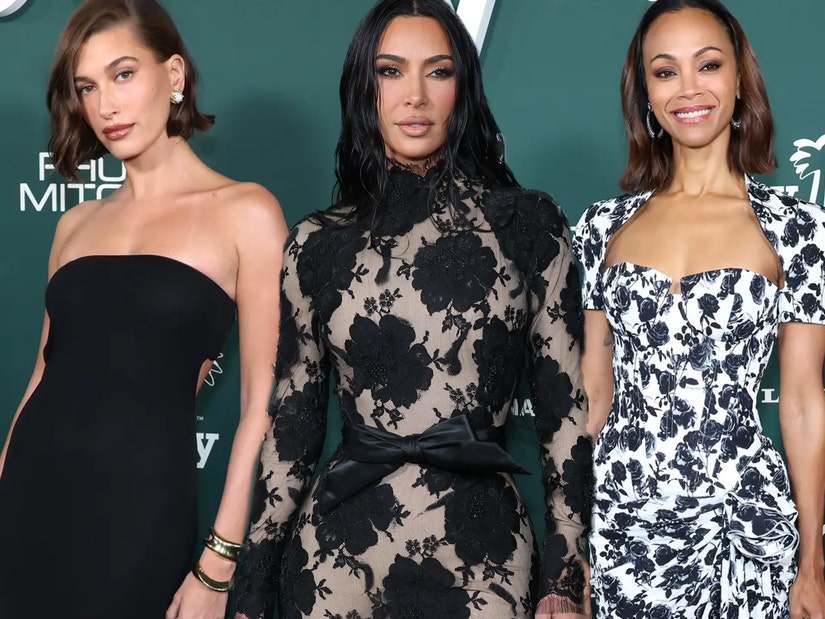 Source: Read Full Article