Subtly doesn't suit Offset. If the Atlanta-based rapper, one-third of trap music's reigning trio Migos, is going to make a gesture, it's going to be grand.
When Cardi B's requested a real proposal following their spontaneous, at-home wedding last fall, he didn't just acquiesce. He whipped out an eight-carat custom teardrop-shaped rock mid-set at Power 99's Powerhouse in Philadelphia, dropping to one knee as nearly 20,000 fans reached for their cell phones.
So when it came time to win the hip-hop queen back, little more than a year later, well, he was going big again. As Cardi headlined the Rolling Loud Festival in L.A. last Saturday, her estranged husband (real name: Kiari Cephus) crashed the stage bearing apologies and a $15,000 display of red and white roses that spelled out Take Me Back Cardi. "I just want to tell you I'm sorry, bruh," he said eloquently as concertgoers once again documented the moment. "In person. In front of the world. I love you. Whatever I gotta do to show you that, I'm there."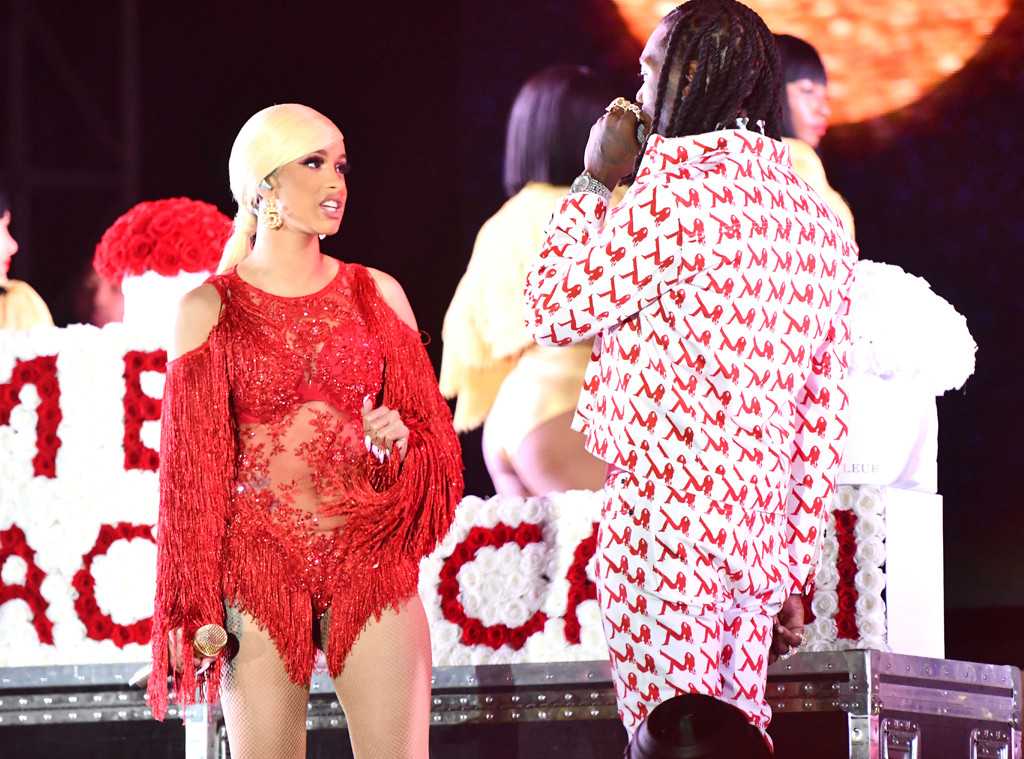 Scott Dudelson/Getty Images
Unfortunately his bride, she did not like it like that. Clearly annoyed at having her thunder stolen, the "Bodak Yellow" sensation, 26, exchanged words with her man, then directed stagehands to remove the over-the-top display of Venus ET Fleur blooms so she could proceed with her performance. Sensing his misstep, the 27-year-old father of four (he shares 6-month-old Kulture Kiari Cephus with Cardi and has three kids from previous relationships) again tried to publicly plead his case, taking to Twitter on Sunday to explain his thought process. "All of my wrongs have been made public, i figure It's only right that my apologies are made public too," he wrote. " A n—a was just trying …..thank god I ain't got no balloons sheeesh."
Might we suggest offering up some space instead? Because that's what the five-time Grammy nominee is after right now, still reeling from Offset's cheating scandal, his second in the past year. "Cardi is not pleased by Offset crashing her stage," a source shared with E! News. "She understands where he is coming from and appreciates that he is trying, but she is still very hurt. She isn't ready to take him back."
Which, let's be real, is kind justified. The internet sensation turned Love & Hip Hop: New York standout turned unstoppable hip-hop force worked hard to put last year's cheating scandal behind them. When an iCloud hack seemed to catch Offset with another woman she tweeted, then deleted, "I'm going to make a decision in my own times with my heart and mind. I don't need to be rushed or be told what to do. It's my life! I belong to me not to the world," adding that while "it's not right" to cheat, "What you want me to do? Go f–k me another n—a? start all over again and get cheated on again? This s–t happens to everyone."
She later explained her situation to Cosmopolitan, saying, "It's like everybody is coming down my neck like, 'Why are you not leaving him? You have low self-esteem.' I know I look good. I know I'm rich, I know I'm talented. I know I could get any man I want—any basketball player, football player. But, I want to work out my sh-t with my man, and I don't got to explain why."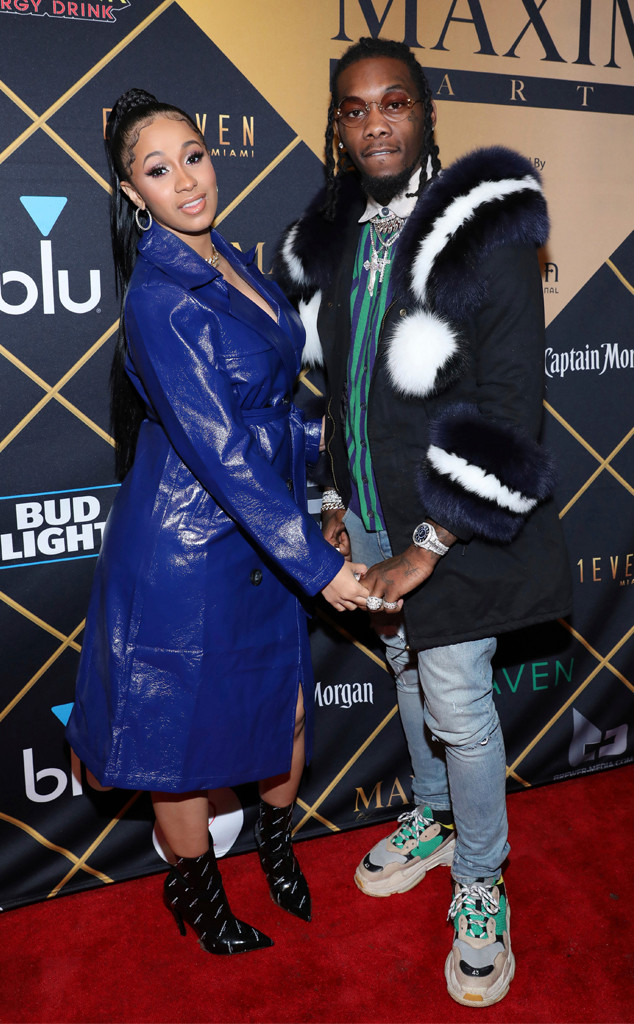 Omar Vega/Invision/AP/Shutterstock
She had her reasons, though, namely that they had already quietly wed that September ("We really loved each other, and we was scared to lose each other," she told W magazine of their spur-of-the-moment decision) and she was secretly expecting their first child.
So she stayed the course, even, as she noted to W, Internet trolls tried to stoke her fears that it would happen again. "Every single day there's rumors about me and my dude. And it almost drives me crazy, because I start to believe them," she admitted. "I don't have no proof. I don't have receipts. But I just got to know my man. We practically on the phone 24 hours a day. If I can't find him, I'm going to find his friend. Somebody going to answer the phone. But I cannot be feeling insecure, to a point that I would drive my dude away, because these people want that to happen."
And for a while she truly felt she had a handle on the situation.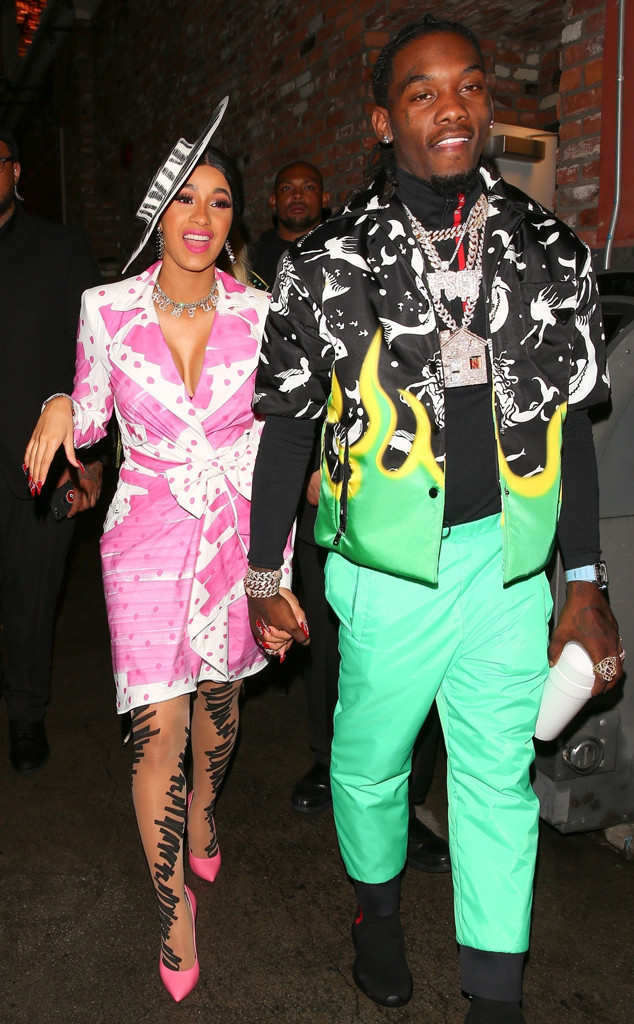 Maciel-Twist / BACKGRID
"I know my man," she stressed to E! News. "And I know his moves. You know, ever since that cheating scandal happened in December, there has been so many rumors that he's doing this, that he's doing that and it's like, you've just got to know your man, he's got to know his woman and everything and it's just like, it's whatever because they're going to always try it. Once you do a mess up, they're going to want to try because it's a hot topic, it's a trending topic, so people are going to try it. And if you let that go to your head, then you let that go in your marriage and then that's what messes up your marriage."
In the end, though, it wasn't so much her doubts that did them in as it was his actions. Taking to Instagram just hours before he'd celebrate his birthday at West Hollywood nightclub Poppy Dec. 14 (inexplicably wearing an $11,000 Swarovski-studded ski mask), he seemed to confirm the legitimacy of a video The Shade Room had posted of him allegedly on FaceTime with a woman named Summer Bunni.
"I was partaking in activity that I shouldn't have been partaking in, and I apologize," he began. "You know what I'm saying? For breaking your heart, for breaking our promise, for breaking God's promise and being a selfish, messed up husband. I'm trying to be a better person. I want to get this off my shoulders. I want to get this off my back. I apologize to you Cardi. I love you."
Reiterating that he still wants to spend the rest of his life with her, he detailed the level of his indiscretion. "I didn't f–k that girl," he noted, "but I was entertaining her, you know what I'm saying? I apologize, and I love you, and I hope you forgive me. My birthday wish is just to have you back."
Despite his mea culpa, Cardi seemed intent to stand firm on her Dec. 4 declaration that they would be getting a divorce. Hours after she showed off the first full photo of tiny Kulture, she kept her commitment to perform at an Art Basel event at E11EVEN Miami.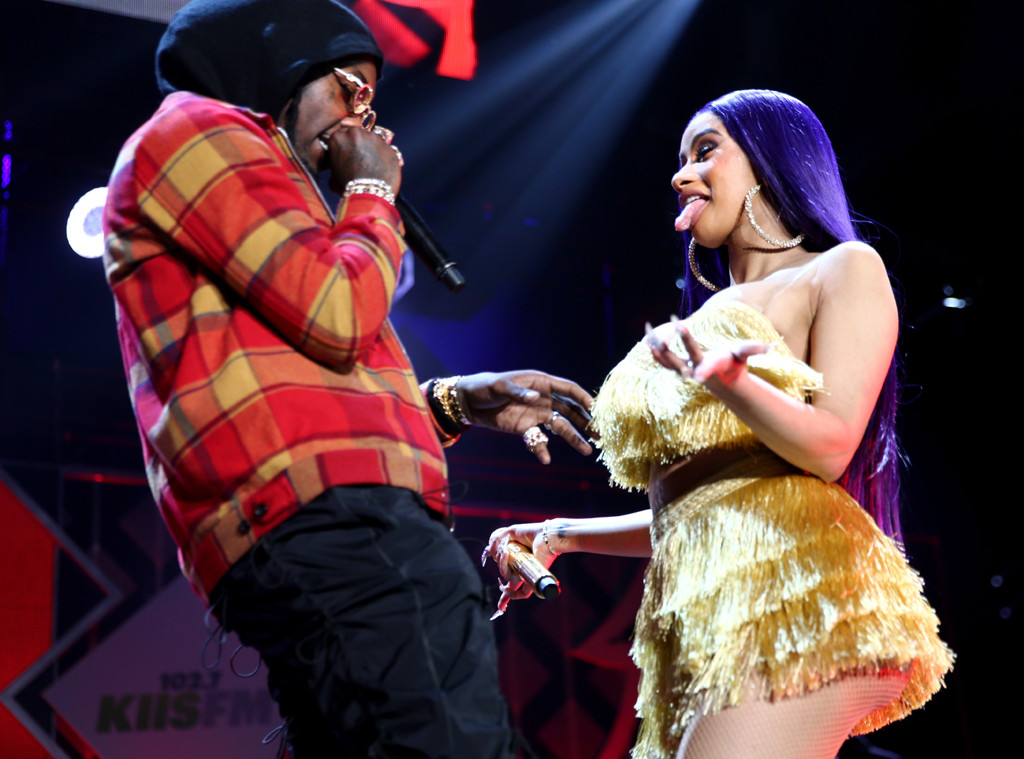 Rich Fury/Getty Images for iHeartMedia
And though a source told Page Six she was so distraught by the split, she struggled to get out of bed, she put on a good face hanging close to pals Bad Bunny and Teyana Taylor and dancing to her hits "Money" and "I Like It".
She was aware that Offset was "desperately" trying to win her back, an insider told E! News, but she was intentionally keeping her distance: "She is very busy right now with her work and is focused solely on Kulture."
Still, admitted the insider, his campaign had softened her at least a little. With her army of fans waging war against the "Bad and Boujee" musician online, she popped up on social media begging for a cease fire. "Violating my baby father is not gonna make me feel any better, 'cause at the end of the day, that's still family," she stressed.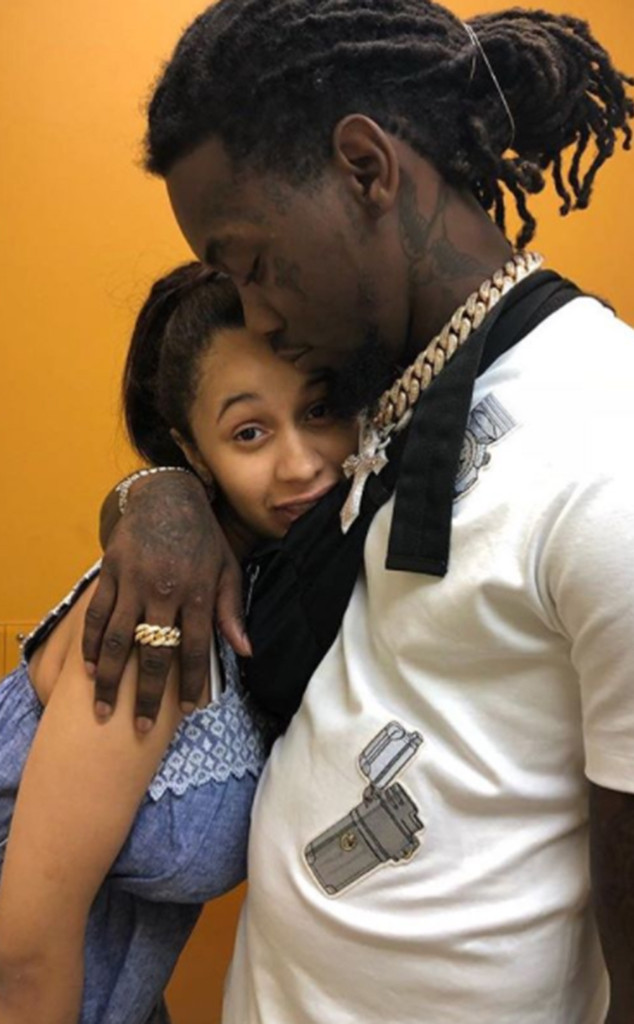 Instagram
And while defending Offset is likely second nature at this point—even back in happier times she felt the need to acknowledge her position as the fourth woman to bear his child, telling Rolling Stone, "I know I'm not having a baby with a s–ty ass man,"—her message bore hints that she was relaxing her hardline stance. "Unfortunately, we're going through things and you know, it's not private, it became public and I just want things to die down," she continued, "I just need time so we can see eye to eye. I can't predict the future."
And despite a recent X-rated admission that she misses at least one part of Offset, an insider says insists she's not being cagey, she truly doesn't know which way she'll land. "She has her up and down moments where she thinks there could be a chance they can salvage their relationship, but then Cardi is also very upset over the cheating situation," the confidante tells E! News. "She is very torn."
Offset, however, is determined. He knows what he risked with his poor decision making. Smitten since he guested on her Gangsta Bitch Music Vol. 2 release, months before "Bodak Yellow" would turn her into the sensation of 2017, he found that Cardi checked off every box. "She's real," he told Rolling Stone of the Bronx-raised straight-shooter. "I wanted real. I also wanted successful."
While some men may be threatened by their partner's fame eclipsing their own, he was left enamored. As he told the mag, "You'll lose your wife trying to stop them from being the best they can."
For now, he's holding on to his spouse with the most tenuous of grips. While she's granted one of his holiday wishes to spend time together—"It's Kulture's first Christmas and it means a lot to Cardi to have the family together," says the insider—it's unclear if the magic of the season will extend into 2019. Though she hasn't made moves to file for divorce, "She isn't ready to take him back," says the insider. "Cardi is trying to keep focused and keep her head clear until she figures out what she wants to do."
Source: Read Full Article