The disappearance of Tara Grinstead was a difficult case. The Georgia history teacher had been missing since she failed to appear at work in October of 2005, and the case had gone so cold that a judge ruled Grinstead legally dead in 2010, according to Fox News. With no solid leads, and no arrests, Grinstead's disappearance seemed destined to remain unsolved: that is, until an inquisitive podcaster got on the case. Payne Lindsey dedicated the entire first season of his show to the case, and his work on the resulting podcast, Up & Vanished, helped solve Tara Grinstead's murder.
Lindsey, who was previously working in film, became hooked on the mystery of Grinstead's disappearance. And when he decided to try his hand investigating the case himself, the most important step was to gain the trust of the residents of Grinstead's hometown of Ocilla, Georgia, in the hopes that someone must know something. "At first it was slow going," Lindsey told Rolling Stone of how he embedded himself in Ocilla. "It's such a mystery down there that a lot of people were afraid to talk at first." But once he got people to tell him what they knew, a case that had once seemed beyond solving suddenly came back to life.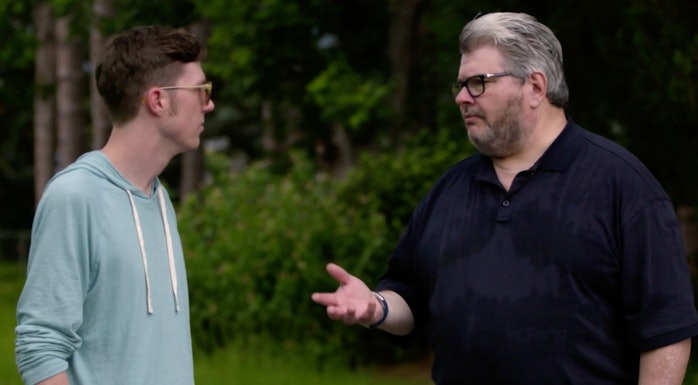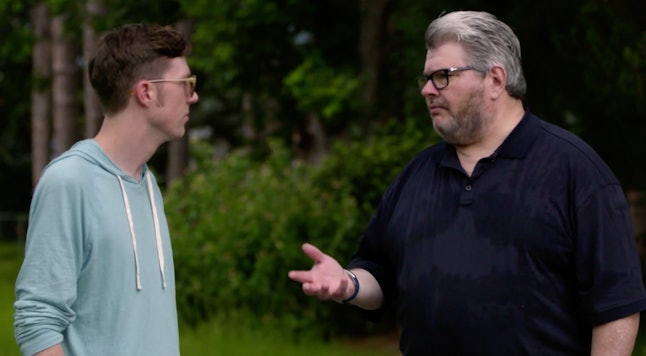 "After the podcast gained more attention, people grew more comfortable telling people what they thought or had seen or had heard," Lindsey told Rolling Stone. "The podcast itself started to generate new leads." Lindsey, who also worked with a private investigator hired by Grinstead's family, Dr. Maurice Godwin, began digging into multiple new leads, per Cosmopolitan UK. And the renewed attention surrounding the case, both within the town of Ocilla and amongst true crime sleuths across the country, sparked Georgia police into action.
People really started talking and six months after the podcast began airing, the first arrest was made in the case in over a decade. Grinstead's former student, a man named Ryan Duke, was arrested and charged with her murder, per The Albany Herald. Only a week afterwards, a second man, Bo Dukes (no relation to Duke) was arrested and charged with concealing the death of Grinstead, per the Atlanta Journal-Constitution. Duke allegedly murdered Grinstead during an attempted break-in of her home, and investigators believe that Dukes helped his friend burn and dispose of Grinstead's body in a nearby pecan farm, per the same report.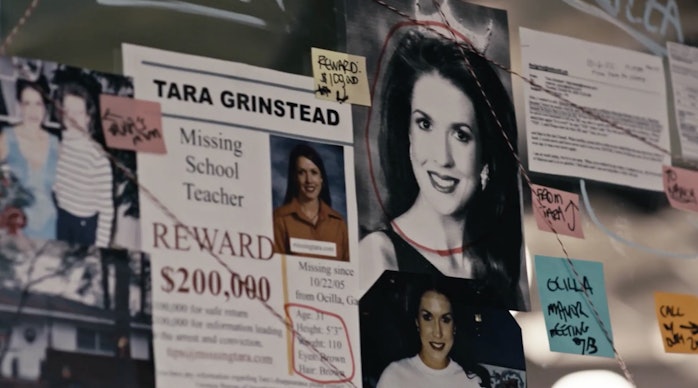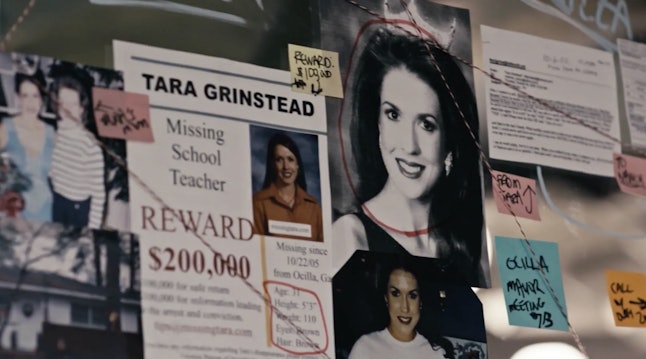 The tip about the pair did not come by way of Up & Vanished; instead, police were made aware of Dukes and Duke's possible involvement in Grinstead's death after the girlfriend of Dukes, Brooke Sheridan, told investigators that Dukes had confessed his role in the crime to her, per CBS News. But Lindsey feels confident that the heightened attention brought to the case by Up & Vanished created the conditions that made a break in the case possible.
"The podcast created an environment in this small Georgia town that was almost like a pressure-cooker," Payne told Cosmopolitan UK. "Everyone around you was talking about the case openly for the first time ever, so if you were someone who was walking around with a dark secret, it became very difficult to keep that secret. Certainly people were feeling the pressure – 'Who are they going to interview next? Are they going to talk to someone who knows about what I know,'"Lindsey explained about the vibe around town.
It's not just Lindsey who thinks the podcast helped play a role in the investigation. Agent J.T. Ricketson, a spokesperson for the Georgia Bureau of Investigation, gave a thinly veiled shout out to Lindsey and Up & Vanished at a press conference announcing the arrest of Duke. "[The media] have just been phenomenal in this whole endeavor," Ricketson said, according to Rolling Stone. "Please know that you have had an impact, a significant role in this investigation and I am confident that today we have reached the point where we are in this investigation because of that involvement."
Duke and Dukes are still awaiting trial. But Lindsey has not stopped investigating the case. After the arrest of Duke was announced, Up & Vanished immediately began to cover the new direction of the case, investigating Duke and Dukes, speaking with people who knew them, and trying to put the puzzle pieces of motive together. Now, Oxygen will air a one-night Up & Vanished special on Sunday, Nov 18, which will follow Lindsey as he returns to Ocilla to get to the bottom of the Grinstead case, once and for all.
Now, in Up & Vanished's second season, Lindsey is turning his investigative skills to the case of Kristal Anne Reisinger, a Colorado medium who disappeared after attending a party in which she was given "a cocktail of drugs" according to the Denver Post.
Perhaps the Up & Vanished lightening can strike twice, and, like Grinstead's case, the mystery of Reisinger's disappearance will soon be solved, too.
Source: Read Full Article