Craft supplies, dog toys, muddy pawprints — on any given day, Viviana Marino's house might be filled with signs that a busy family of five lives there. Between Viviana, her husband, their three daughters, and their German Shepherd named Tron, their home is always a flurry of activity.
For Viviana, a typical day might include dropping her oldest daughter off at school, then returning home for playtime with her two youngest and Tron. Viviana tries to squeeze in some work while the girls nap, then it's back to school for pick-up before the dinner time rush.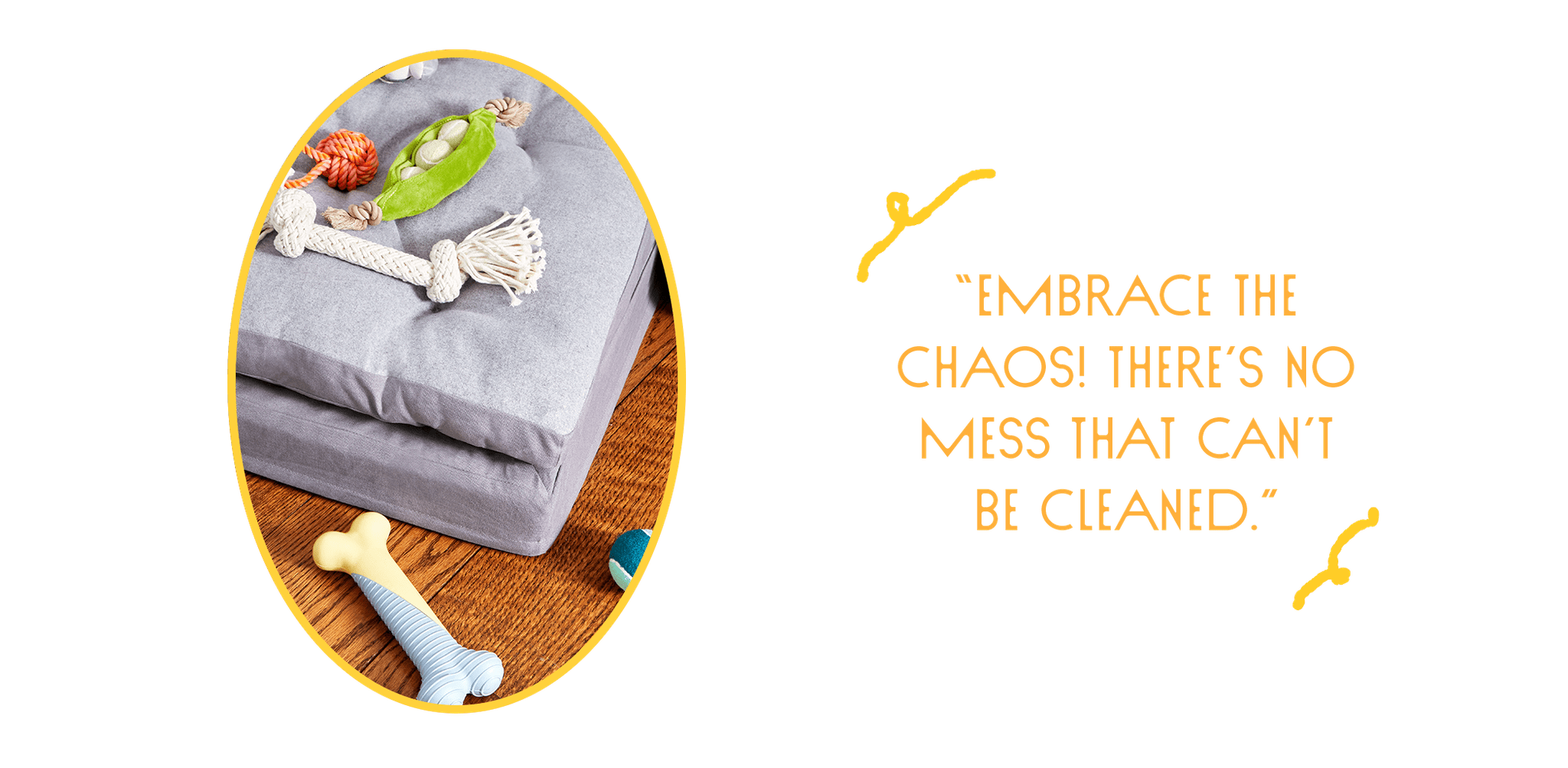 Since Viviana's husband is in the military, she's often responsible for shepherding the three kids through the day on her own. "Being the ones left behind to keep everything running smoothly and consoling the kids when their Daddy is away is tough, but I remind my girls that this is our sacrifice for our country as well," she said.
Time spent together as a family is always precious, Viviana said — something she really learned when she began working from home as a content creator a year ago. "I love watching them grow and being here for every little thing," she said. "The little ones don't even remember now what life was like without Mommy being home."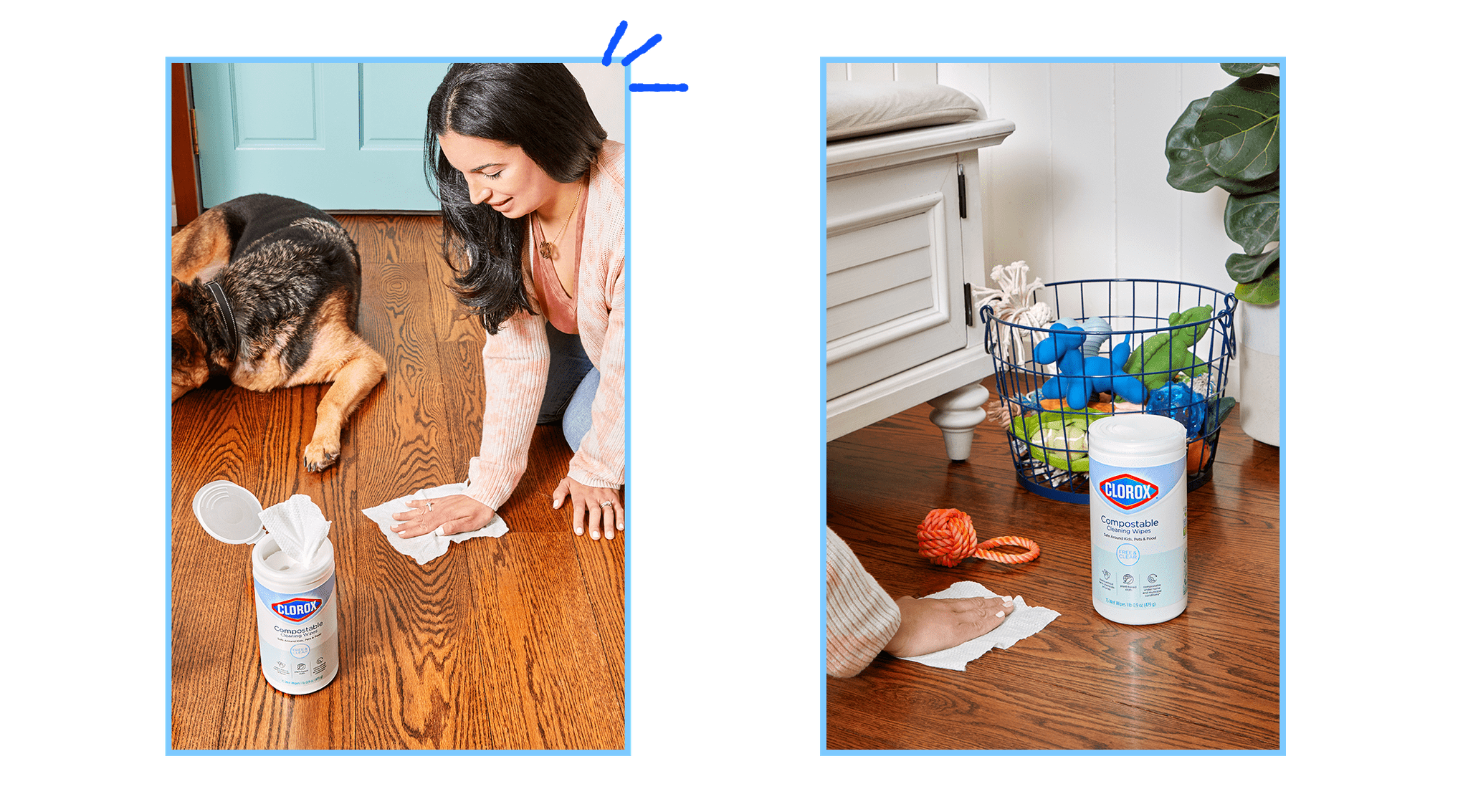 When the Marinos do get to spend quality time together, they love being outdoors. On weekdays, Viviana makes a point to bring her daughters with her to walk Tron. When they have time for a bigger adventure, the whole family loves hiking — even Tron. "He's so sweet and protective of our family," Viviana said.
Of course, their love of the outdoors means that dirt and debris also winds up in the house. When it's time to clean up, Viviana makes sure to get the whole family involved. "My oldest suffers from allergies so we try our best to keep things as clean as possible," she said. "They are still young, but we have them make their beds and tidy up the play room. They also know to put their shoes away when they enter the house."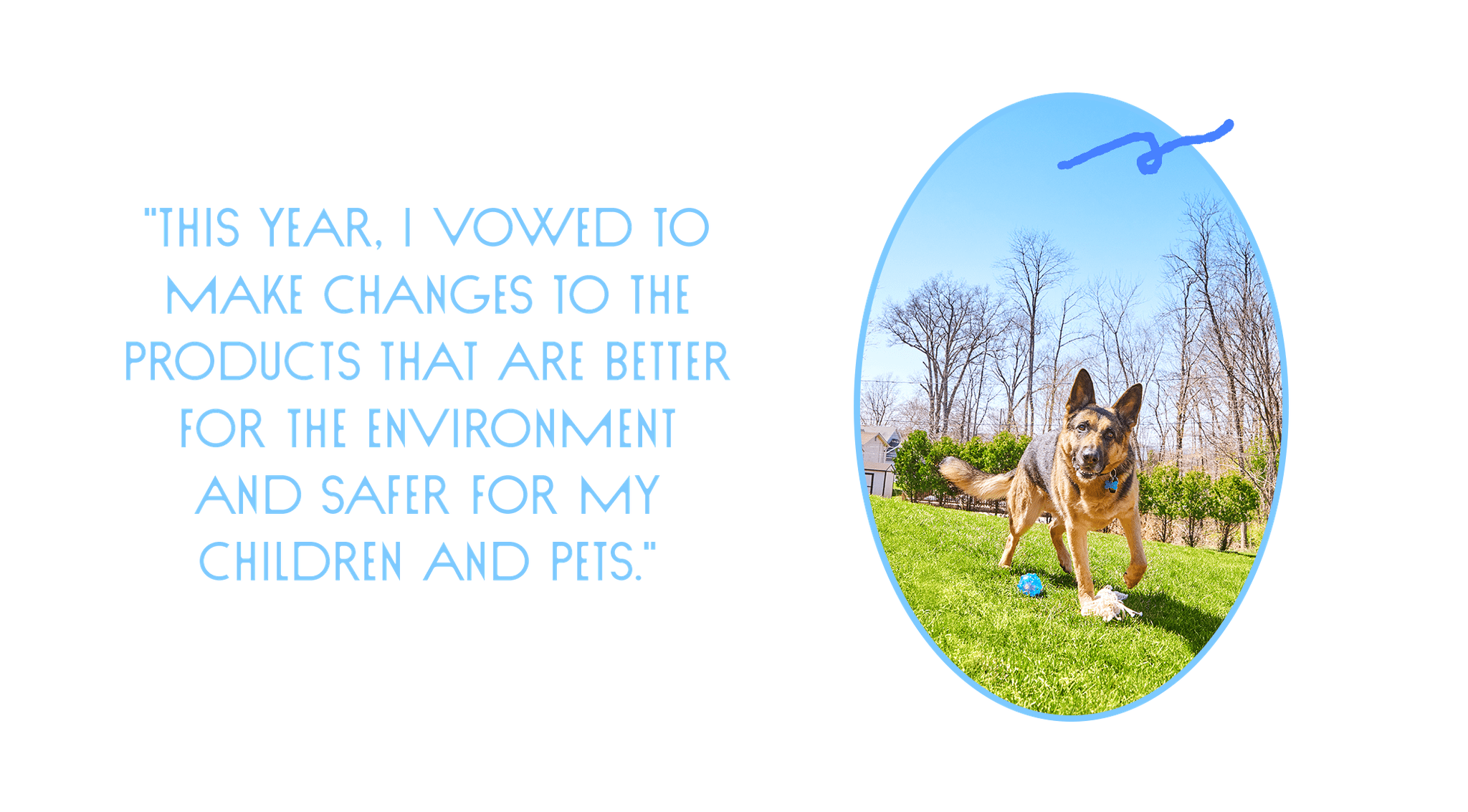 Whether she's wiping up dirt in the mudroom or a spill on the craft table, Viviana reaches for Clorox® Compostable Cleaning Wipes. These handy wipes are not only safe to use around kids and pets, but also compostable. "This year, I vowed to make changes to the products that are better for the environment and safer for my children and pets, but still have cleaning power," she said.
At the end of the day, Viviana said it doesn't matter how dirty the house gets — it only matters that her family is having fun and making memories together. "Embrace the chaos!" she said. "There's no mess that can't be cleaned."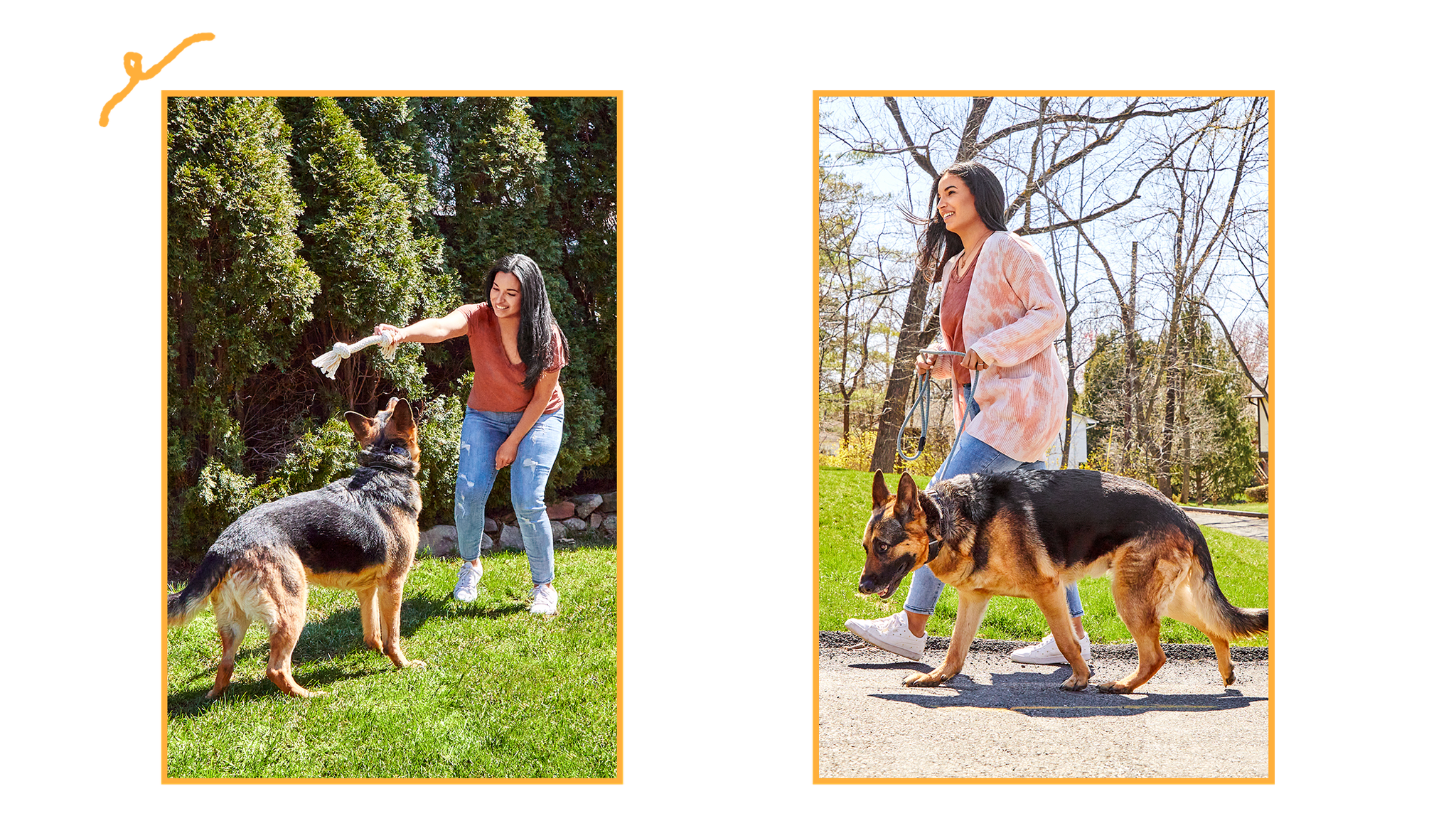 Learn More About the Clorox® Compostable Cleaning Wipes Viviana Trusts
Clorox® Compostable Cleaning Wipes — Simply Lemon

$5

from clorox.com

Buy Now

Clorox® Compostable Cleaning Wipes — Free & Clear

$5

from clorox.com

Buy Now
Source: Read Full Article