The reality star and her husband also open up about why they were in such a rush to get married, why she proposed while he was in jail and how his family feels about him being on TV.
While Mama June Shannon and Justin Stroud have nothing but love for each other, people on social media didn't always show the same sentiment to them in return.
The pair tied the knot in a courthouse wedding in March 2022, six months into dating — and kept it a secret from her own daughters and fans before eventually coming clean. The two met while they were both seeking treatment for drug abuse; they tied the knot again in a big ceremony with her family earlier this year.
In tonight's season premiere of "Mama June: Family Crisis," Stroud admits that he had some regrets about their first wedding — saying he was "emotionally messed up" when he accepted her proposal, which happened while he was in jail. Speaking with TooFab ahead of the episode, June explained why she was in such a rush to get hitched, while he explained some of his concerns amid "hateful" comments from fans.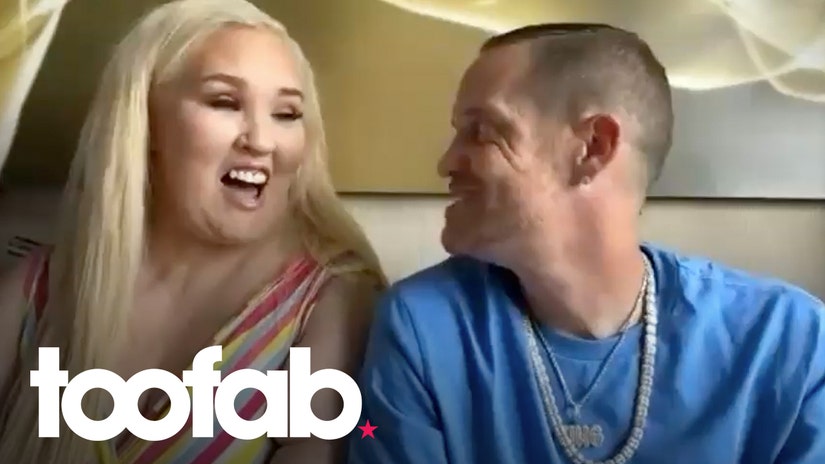 "For me, I knew it was right for me. I knew it was right and I just wanted to be married. I was gung-ho about it," she explained. "Him, I knew he was a little bit cold feet. I think he was a little bit cold-feeted."
"You just want it to be right. Especially with being throw in to what I was thrown into and the situation and being put on TV," he added. "I didn't want anybody to say I was around for the wrong reasons because it didn't start off like that."
Stroud said that his attraction to June has nothing to do with her status as a reality star — explaining, "I just understand that this is a part of her, so if I wanted to be around, I have to be around of it too."
"But I was really worried about that in the beginning, because people are hateful," he continued. "There was a lot of moving parts, I just didn't want to be looked at the wrong way or thought that I was just in it for clout, a TV show and money."
June said he did have another proposal in mind and hoped to pop the question while they were together in South Florida, where she was in recovery. But when he got "locked up," she said to herself, "F— it!" and just asked him while he was in jail," June explained.
Unable to render YouTube Video.
Thanks to their relationship and quick marriage, the spotlight has been on Stroud more than ever, something he said took a bit of adjusting to after a life lived out of the public eye. Shannon, who's been on television since "Toddlers & Tiaras" in 2012, was at least able to offer him some advice.
"I just told him, 'Just be yourself, don't worry about the cameras being around, just be natural. Don't worry about what people say,'" she said. "When he first started really posting on social media and going live, he was letting that get to him. I was like, 'You just gotta stop reading the negative comments.' Because still, today, 12 years later, I get negative comments multiple times on my post and I just don't read them."
June added that while she used to "fight back" and "go after everybody" who had anything negative to say about her when she first started on reality TV, she came to the realization that the haters "really didn't know who I was and that's what I had to explain to him." She added, "Those people don't know who you are, all they're doing is sitting behind a computer and they're just drinking their Haterade."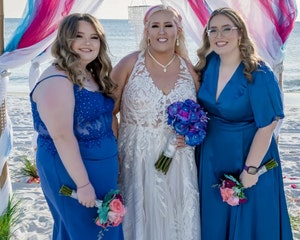 Where Mama June Stands with Daughters Now After Losing Custody of Honey Boo Boo (Exclusive)
Though Justin can now acknowledge some of the negativity just comes with being in the public eye, he said that "when you've never been in it and then you're thrown into the spotlight, that's one of them things you need to get used to." He added that he did learn to deal with the criticism and it "doesn't both me now" — but still pointed out how "people say some hateful stuff on social media."
Stoud's family also had to adjust to him being on television, with Justin telling TooFab "they're still very much shocked by it."
June added that her husband's uncle, sister and brother-in-law were all "huge fans" of the show and were "really shocked" he even knew June, let alone was dating her at first. She said his family will also appear on the show this season — adding, "They were shocked with the cameras, so that threw them into the reality world too."
The new season of "Mama June: Family Crisis" premieres Friday, May 5 at 9 PM ET/PT on WE tv.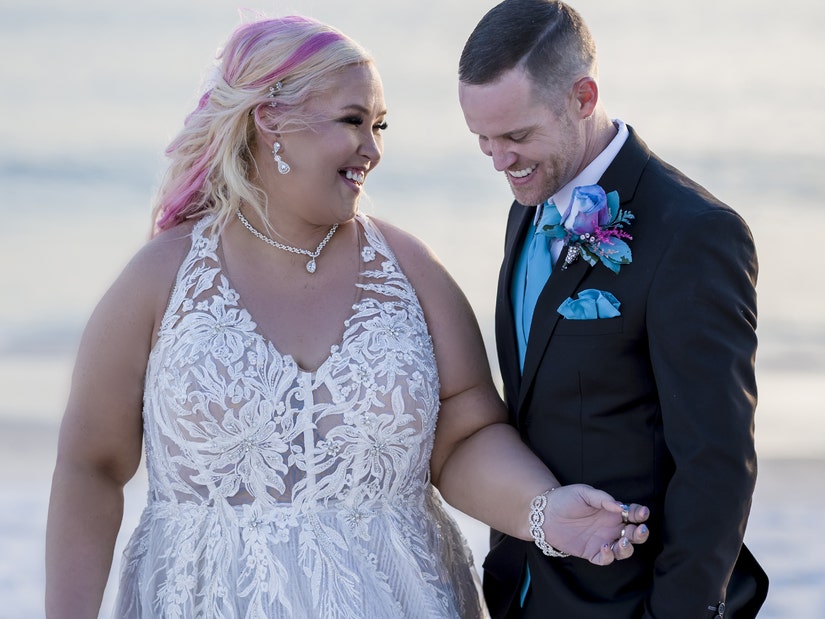 Source: Read Full Article