What's happening: Tonight, Mercury and Venus form a supportive connection, and on Saturday, the Sun links up with Mars. The Moon enters Virgo on Monday and stays there for most of the week, before flying into lovely Libra on Thursday. On Tuesday, Mercury Retrograde begins (eek!), while Jupiter, the planet of luck and growth, enters Aries for the first time in almost a dozen years!
What that means for you:
Aries
Venus, the planet of love, is already in your sign. And on Tuesday, Jupiter, the planet of luck, enters your sign, too—so it goes without saying that you're feeling very lucky in love. Romance, sex, and some seriously fun experiences are coming your way! Go out on Thursday with your boo (or go out and find yourself a boo), because the Libra Moon is perf for date night!
Taurus
Are you ready to move on? That one ex (or two or three exes…) of yours who keeps bugging you has got to go. Rip it off like a Band-Aid—tell them to leave you alone, talk out your sh*t, or just hit the block button. There's some exciting astro coming your way this week, helping you to feel confident, cast a wide net, and put yourself out there. It's time to move TF on!!!
Gemini
You're feeling even more extroverted than usual this weekend, and you're attracting tons of attention—people can't keep their eyes off of you, so it's the perfect time to find a hot hookup or your next potential paramour! Don't rush into any new relationships though, because Mercury Retrograde starts in your sign on Tuesday!
Cancer
It's a fun weekend, but don't expect much action, Cancer. Once the week begins and the Moon enters Virgo on Monday, though, you're feeling lucky: Spend more time with your boo/crush, or open up your dating apps, and start flirting! Enjoy the fun while it lasts, because Mercury Retrograde beginning on Tuesday is a red flag that an ex or two (or more!) is hanging around, waiting to start some drama.
Leo
Leave your comfort zone this weekend, Leo! I'm not saying you should do anything that you're not cool with, but try to spice things up in the bedroom with some sexy lingerie, some toys, or maybe even inviting an extra person into bed! If you're dating or hooking up with someone new, though, be warned that this week's astro makes it particularly likely that you won't be on the same page, and someone may end up catching feelings.
Virgo
If you've been seeing someone and you're ready to DTR, you should pop the question this weekend! Act fast, because Mercury Retrograde starts on Tuesday, and it's one of the absolute worst times to start a new relationship. Other than that, the Moon is in your sign for most of the week, so it's a great time for getting emotional, romantic, and intimate with your partner! If you're single, have fun, but don't rush into a new relationship—take things slow!
Libra
Honey, you've got a big storm coming. Not in a bad way—you're just getting tons and tons of action and it might be a little overwhelming! This weekend is all about trying new things (or people!) in bed. And then later in the week when Jupiter enters Aries, your love life starts to pick up momentum, fast. Jupiter is the planet of luck and growth, and it's going to be sitting in your chart's relationships zone for a few months—so your love life is getting a massive glow up!
Scorpio
Taurus season = cuffing season for your sign, and there's lots of love in the air this weekend. If you're happily boo'd up, take your partner out somewhere nice, wine and dine them, and enjoy an unforgettable time in bed. If you're single, this is a great time for a fire hookup or a great first date! JSYK, you should really enjoy these good times while they last, because the astrology of the rest of the week makes your life revolve around work.
Sagittarius
With Venus activating your chart's zone of romance, sex, and fun this weekend, you can expect a lot of action to come your way! This is a great time for taking things casually—speed dating, hooking up, flirting with fifty different matches on your dating apps. If you're looking for something more serious, however, you're out of luck. Mercury Retrograde is starting in your chart's relationships zone, so new relationships are not the move right now.
Capricorn
If you're looking for some action, this is the weekend for you! Keep thing low-key, though—like a simple Netflix and chill session—because this is not the time to be taking your love life super seriously. Loosen up and have some fun! Saturday's your luckiest day when it comes to love, so shoot your shot. The rest of the week? Not so much. Work is completely taking over, and your love life's getting put on the back burner. Sorry!
Aquarius
This is a stellar weekend for flirting and fooling around, Aquarius! You're more charming and charismatic, and people are noticing! If you're single, the stars are granting you a major blessing this week—Jupiter entering Aries gives you an amazing gift of gab, so flirting around and picking up hella hotties is a breeze. And the best part is, Jupiter will be in Aries for months, giving you plenty of time to take advantage of this juicy astro!
Pisces
You're feeling pretty bold this weekend—bold enough to ask out your crush, DTR, or upgrade your relationship status, and starting The Talk with your boo is easier than ever. Mars in your sign is making you feel extra horny, and your sex life is hotter than ever right now! If you're trying to schedule a date (or just a sex appointment), the odds are in your favor. The Moon in Virgo from Monday til Wednesday is some of the best astro for linking up with your special someone.
More Sex + Astrology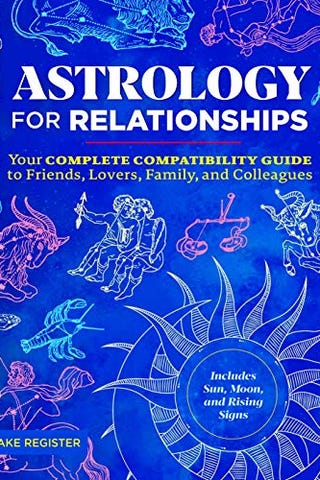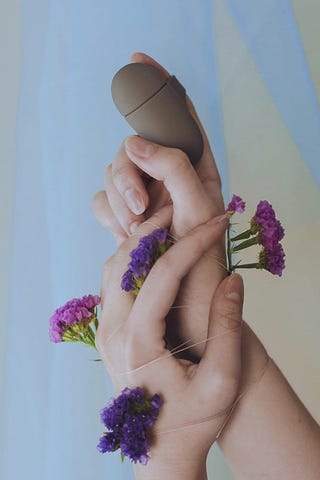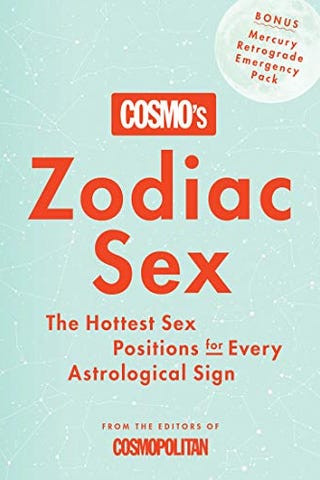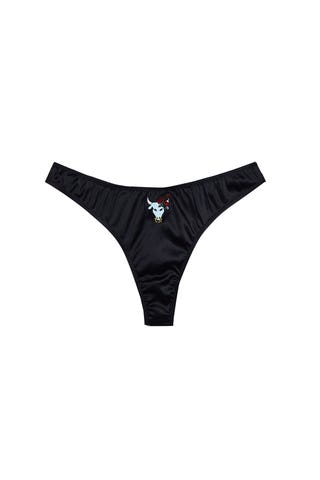 Source: Read Full Article