The latest romantic Netflix Christmas movie, The Princess Switch, stars Sam Palladio as Prince Edward, who's engaged to Margaret Delacourt, Duchess of Montenaro. Vanessa Hudgens plays Margaret, but she also plays another character, too: Stacy De Novo, a baker from Chicago. The two women who (obviously) look exactly alike switch places, and Prince Edward has no idea until the very end. Their story is unlike the real-life royal romance, that captivated the world, because of all the the deception and those twists of fate. But The Princess Switch is loosely based on Prince Harry and Meghan Markle, at least as far as Palladio's performance is concerned.
"Literally the day we arrived [on set] it was the royal wedding so it was, it actually was a really good character research," Palladio says over the phone in mid-November. The Nashville star laughs, then continues, "Our story is very much the Harry and Meghan story. Well, I guess without the double 'Meghans,' because that would be a bit weird."
While the world might be better off if there really were two Meghan Markles, he's still right. Palladio, who's from England himself, couldn't use the May 19 royal wedding as an exact guide for his character in The Princess Switch, due to the movie's Parent Trap-style identify switch story. But he, like the rest of the world, was taken by the true love that Prince Harry and Meghan Markle have for each other, which transcended any royal titles they each may or may not hold.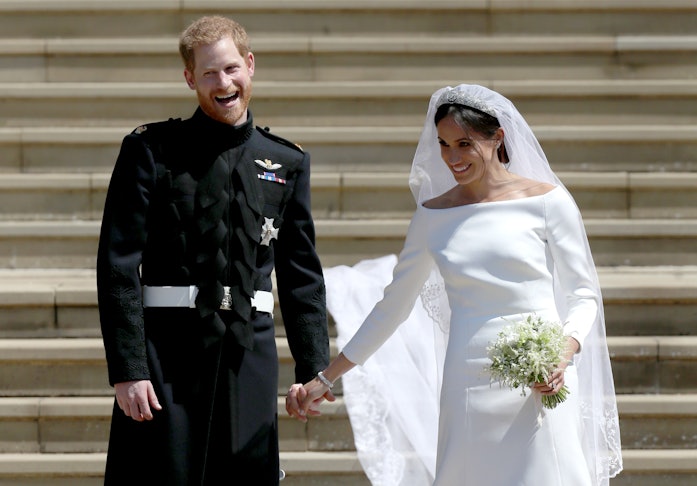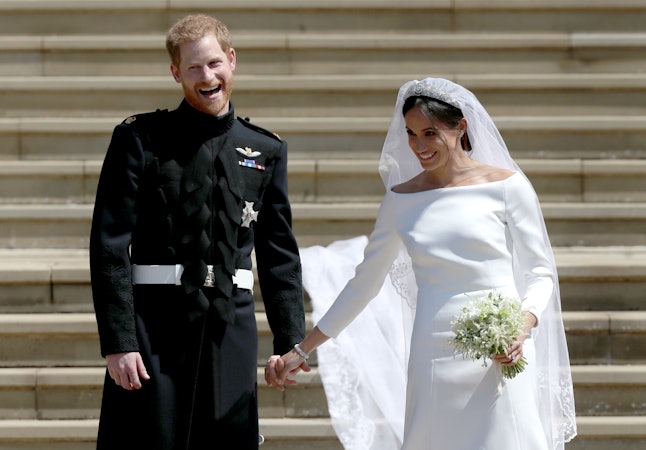 "I think there's some human elements of Harry that are in there," he says of his performance. "That's what I kind of wanted to do. You realize at the end that he's a normal guy, he just wants to find somebody to love, and I think that those parallels are definitely there with Harry and Meghan in terms of the… yeah, OK, they have these huge duties to perform, and they're very much in the spotlight but you know you can totally see at the end of the day that they're both smitten with each other and it's a true little romance, so I wanted to capture a little element of that." Considering that it's difficult to get through The Princess Switch without feeling a bit fluttery — even though you're watching Prince Edward fall in love with Stacy without him knowing it — he was definitely successful.
It sounds like the experience of filming The Princess Switch gave the cast plenty of time to get to know each other, too, since they were all together in a town called Carei, in Romania. Palladio says, "There wasn't much to do so we all hung out a lot." That also probably left plenty of time for the cast to catch up on all of the royal wedding TV coverage happening at the time, and it seems just a little too perfect that the two coincided like they did. Perhaps that was a little bit of Christmas magic — that sure is a major theme in the movie.
The Princess Switch gives viewers everything from cake baking competitions ala The Great British Bake Off to wintery European views. And the best part is that you don't only get one exciting romance but two thanks to Hudgens' dual characters. It's pretty much made-for-TV perfection, and knowing that Prince Harry really did provide inspiration for Palladio's character makes it just even better.
Source: Read Full Article