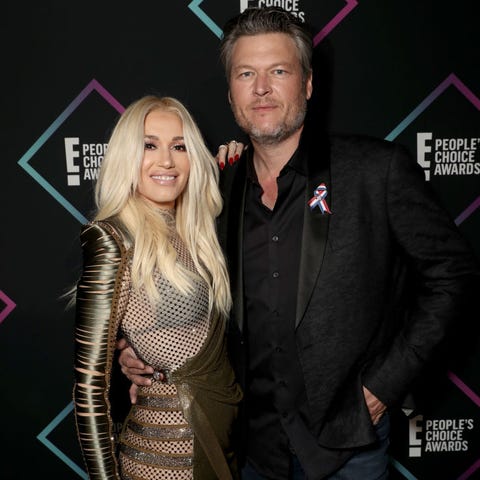 After meeting on The Voice and dating for three years, Gwen Stefani and Blake Shelton are ready "determined" to expand their family and have a baby! Everybody loves babies, so this! Is! Great!
According to an Us Weekly source, they're actually looking to have a baby through a surrogate and are in the process of choosing someone right now. The source explained, "They are in the final stages of choosing the woman who will carry their baby. It's extremely important to Gwen that she give Blake a biological child, and Blake is so excited." Interesting.
Gwen has three sons, Zuma, Kingston, and Apollo, with her ex-husband, and Blake didn't have any kids while he and Miranda Lambert were together. It seems that Blake gets along well with Gwen's kids, and Gwen is "so in awe of the love Blake has" for her family, but "he wants his own child too."
Blake has chatted about the joys of fatherhood before, and this rumor does seem to line up—at least a little bit—with what he's said in the past. In an interview with the Today Show in March, Blake said, "At this point in my life, I kind of had put [having children] as like, 'Well, that wasn't meant to be.' Then all of a sudden it happens one way or another and it's like, 'Wow, I missed out on a lot.'"
Obvs, he's talking about Gwen when he says "one way or another," and it sounds like he's ready to experience the sheer joy and mess another kid will bring. More power to ya!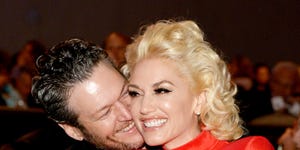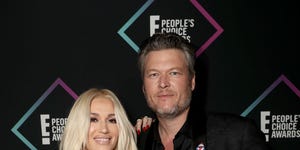 Source: Read Full Article