Mars' journey through Sagittarius over the past several weeks brought you a boost of energy, a stronger sense of confidence, and a bit of a reckless attitude. It's been a fun, yet exhausting transit, but after six weeks of feeling young, wild, and free, you're probably ready to reel it in.
Luckily, Mars has entered the sign of its exaltation, Capricorn. (Side note: "exaltation" is just astrologers' fancy way of saying a planet is in the sign it functions best in.) Over the next six weeks, Mars is helping you handle your shit, cross everything off your to-do list, and take control of your life. The earth signs—Taurus, Virgo, and Capricorn—will have a great time with Mars in Capricorn, but the cardinal signs—Aries, Cancer, and Libra—might struggle.
Mars in Sagittarius had "can't be tamed" energy. Sag is an ambitious sign, sure, but Mars in Sagittarius' energy is imprecise, so you had a hard time hitting your mark whenever you tried to work towards a personal goal. Capricorn is just as motivated as Sagittarius, but it's also the most controlled and (most importantly) realistic sign of the zodiac, helping you channel Mars' fiery energy in a sustained, meticulous manner.
Mars' transit through Capricorn marks a productive time when you can focus on a task, push yourself to reach your goals, and make achievements through your hard work.
Mars is also the planet of aggression, so its trip through Capricorn—one of the most hard-headed signs—can be a problematic time if you get into any major arguments. You're slow to anger, but when someone pushes your buttons too hard, you won't hesitate to clap back. Capricorn does not suffer fools gladly, so you're definitely not holding back if things between you and your friend/boo/coworker get heated.
It's also the most pragmatic sign and has a reputation for being a little, uh, emotionless at times, so when you're popping off, it's easy to come off as extremely cold and insensitive. Try to stay in your lane as much as you can. If someone is bugging you, Capricorn energy is great for being patient with them. Let Cap's intellectual, logical vibe help you be a problem-solver instead of a shit-stirrer.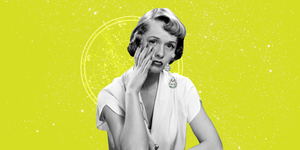 There a few important dates to keep in mind while Mars is in Capricorn:
Still with me? Okay, now read your Sun/Rising sign horoscopes:
Aries
You're feeling more driven than ever at work. Any long-term projects (like ones you started months or even years ago) can reach their culmination point with Mars in Capricorn. It's important that you work by yourself now, because if anyone gets in your way, you won't think twice before stepping on their toes. The work you do right now can affect your image and reputation—just try to make sure you're making a positive change to how others see you.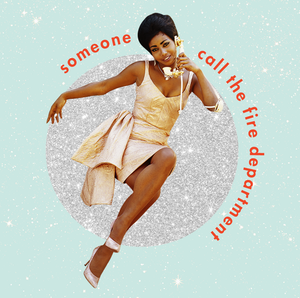 Taurus
You have a pretty godawful case of tunnel vision, Taurus. You have a "my way or the highway" mindset and your stubbornness is infamous, but Mars in Capricorn is actually helping you open your mind to new things. You're eager to learn now, so it's a great time to travel, take a class, meet new people, or dive into a new subject you're interested in.
Gemini
Mars' motivated energy combined with Capricorn's stable, secure sensibilities is inspiring you to focus on your deepest commitments. I know what you're thinking. You never let your feet touch the ground and your relationships, jobs, or living situations tend to be short-term. That's because you're a mutable sign—you need plenty of room to breathe, move around, and do whatever you want. But right now, there's a shift happening on a deep, subconscious level that's empowering you to see the value in commitment and actually dedicate yourself to that person/job/whatever. This might mean you find someone who feels like they could be The One, you have the opportunity for serious upwards mobility at work, or you move to place that you love enough to settle down in.
Cancer
Mars in Capricorn is energizing aaalllll of your relationships. Mars might help you have hotter, more frequent sex (whether it's with your S.O. or you're just hooking up). Which, yay! It can motivate you to work with your partner to improve your relationship. Also, yay! Or it can cause any underlying tension or repressed irritation to flare up and lead to explosive arguments. Screaming! The key to surviving this transit is to be open and honest with others. If there's an issue, bring it up and try to solve it together, instead of lashing out.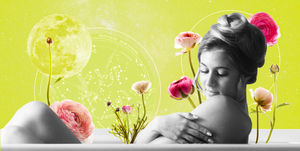 Leo
Mars' trip through Sagittarius was a straight-up party for your sign, Leo. But now it's time to get back to work. You're feeling more energized than ever when it comes to your job and your day-to-day routine. You're getting aaaalll the things done at work, and even though you're busy as a MFer, you don't feel even remotely close to running out of steam—as long as you're holding yourself accountable for completing your duties. Mars rules aggression, too, so if you're slacking on the job, getting disorganized, or not taking care of your health, then you'll be feeling the effects of your inattentiveness.
Virgo
Mars in Capricorn is one long party for you, Virgo. On top of helping you handle all your work without breaking a sweat, Mars' vibes are giving your confidence, stamina, and sex drive a major boost. You're known for being more on the submissive, meek side, but not anymore! You're feeling expressive and unapologetic, and you're not letting others' rules or expectations stop you. Just try to avoid being aggressive or pushy, and Mars in Capricorn will be one of the most exciting transits of the year.
Libra
For the next several weeks, Mars in Capricorn is generating action in your home life and with your family. At its best, this transit is great for redecorating, moving, and working from home. But at its worst, Mars in Capricorn may indicate appliances breaking down (especially with Mercury Retrograde), conflict with roommates, or dramz with your fam. You have control over how this transit goes, Libra—if you take the initiative to make your home life as productive and efficient as you can, not only will you avoid the stressful aspects of this transit, but you'll also make your living space a solid, secure foundation.
Scorpio
The next few weeks are marked by more frequent communication in your life. This isn't limited to socializing with others (although it's a great time to start swiping on your dating apps, just sayin'). It's also a spectacular time to network, start a first draft of an important email/letter, and open your mind to learning anything and everything you can from the people around you. This is an incredibly busy time, but if you don't spend it all just mindlessly chit-chatting, you'll find that your mind has expanded a ton.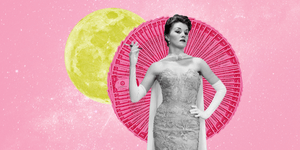 Sagittarius
While Mars was in your sign, you were able to initiate plenty of new projects/relationships/ev-ery-thing. There are plenty that didn't "stick," I'm sure, so you left them in the dust. But for those goals that you're still pursuing, Mars in Capricorn is giving you the drive to reach the finish line. This is especially true when it comes to long-term projects at the office. Push yourself to a strong finish, and your success is likely to earn you a raise or a fat bonus on your next direct deposit.
Capricorn
Mars is in your sign! This is the ideal transit for any kind of new beginning—as long as you wait for Mercury Retrograde to end on March 10, that is. Until then, think about what you want out of life. Is it a nicer job? A perfect relationship? A happy, stable, secure life at home? Of all the signs, you most understand the value in working towards a long-term goal, so pinpoint what you want and make a plan to achieve it. Once that retrograde ends, you have a green light to take that first step towards bringing your dreams to life.
Aquarius
Mars in Capricorn makes you feel the need to be alone, even though you're usually one of the most social signs. Mars is all about taking initiative and working towards getting what you want. But you have a whoooole lot going on in your life, Aquarius. Half-finished projects, flimsy relationships, an unsatisfying job, whatever it is, Mars in Capricorn is giving you the opportunity to cut off loose ends. Phase out habits that don't have a place in your life anymore. Then, when Mars enters your sign in a few weeks, you can start all kinds of new and exciting projects.
Pisces
Right now, teamwork, group projects, and spending time with your friends feels thrilling and productive. You're a fluid, adaptable mutable sign, so despite Mars in Capricorn's headstrong (and lowkey selfish) sensibilities, you're able to adjust your attitude in order to accommodate those around you. As you're supporting your group, you're uplifting yourself towards your personal goals in the process.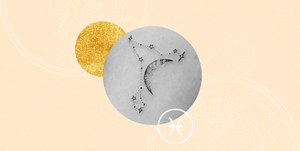 Source: Read Full Article