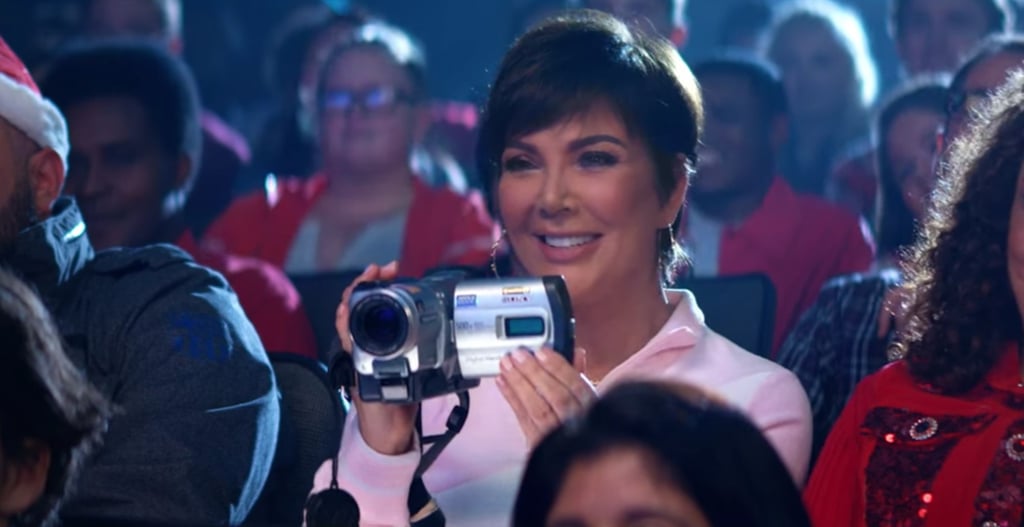 Everyone's Losing Their Sh*t Over Kris Jenner in the "Thank U, Next" Music Video, and TBH Same

Alright, I'm just gonna come right out and say it: Kris Jenner is the most iconic part of Ariana Grande's "Thank U, Next" music video. Sure, there are some other fun, nostalgic cameos by Mean Girls actor Jonathan Bennett and Legally Blonde star Jennifer Coolidge, but nothing quite comes close to seeing the Kardashian-Jenner matriarch play the role of Regina George's overly eager cool mom (not to be confused with a regular mom) — straight down to the old-school video camera and light-pink tracksuit.
During the Mean Girls-inspired portion of Ariana's music video, we get a few brief snippets of Kris enthusiastically recording a recreation of the "Jingle Bell Rock" performance, just like Amy Poehler did in the 2004 flick. The icing on the cake, however, is when Kris blurts out, "Thank you, next, bitch" in the last few seconds of the video. Needless to say, the unexpected ending, along with the rest of Kris's special appearance, has fans in a tizzy. Ahead, read through all the hysterical reactions. Kris, you did amazing, sweetie!
Source: Read Full Article