Emily Blunt and John Krasinski are one of the most likable celeb couples out there. Between their mutual charm, ridiculously good looks, and A-plus acting skills, these two are a power couple with the ability to make anyone swoon. And one of the best things about these two is how supportive they are of each other's many career endeavors, including (but definitely not limited to) Blunt's newest role as Mary Poppins in Disney's live-action version of the classic film. In fact, Emily Blunt and John Krasinski's body language at the Mary Poppins premiere proves that our obsession with them is totally valid: This couple is absolutely, head-over-heels in love. Like, really in love. Beyond ridiculously in love.
ICYMI, Blunt is stars in the new Disney film, Mary Poppins Returns, which hits theaters Dec. 19. The movie is a continuation of the 1964 classic starring Julie Andrews, and will see Blunt's Poppins return to the Banks' household to help with a new generation of children who need her special brand of magic and love. Krasinski and Blunt supporting each other is nothing new, so their adorable body language probably won't come as much of a surprise. After all, this is the same Krasinski who watched Blunt in The Devil Wears Prada 23 times, and who bawled uncontrollably when he first saw his wife in Mary Poppins Returns.
This couple truly seems like one that's built to last, and a closer look at their body language proves it.
1

Even when they pose, they're in love.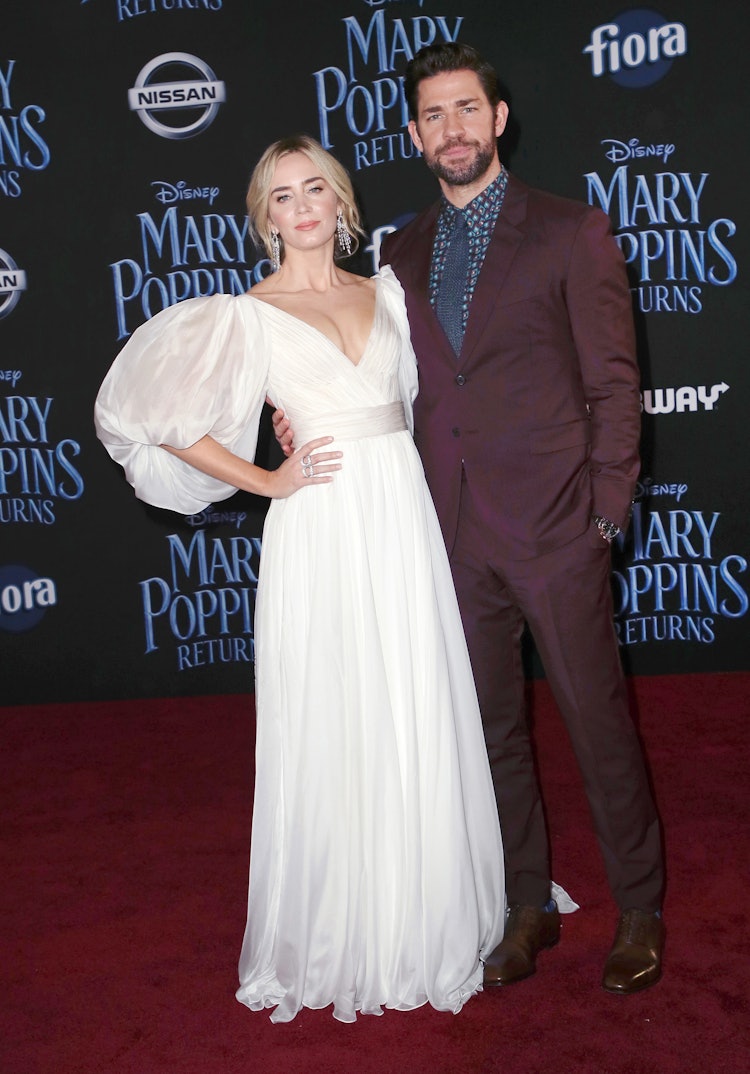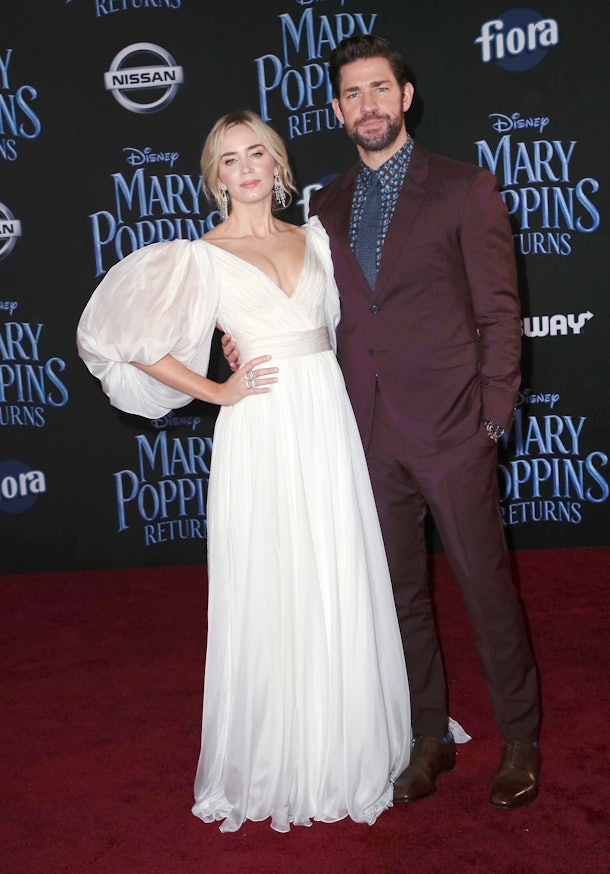 According to body language expert Traci Brown, Blunt and Krasinski look a little uncomfortable posing on the red carpet. "I think they're both a little stressed in this pic," she tells Elite Daily. "Who wouldn't be with all of the flashes from photographers? The smiles are gone and she's leaning away just a bit. But for being stressed, they're still glued together in support, with his arm around her."
2

Their bond is unbreakable.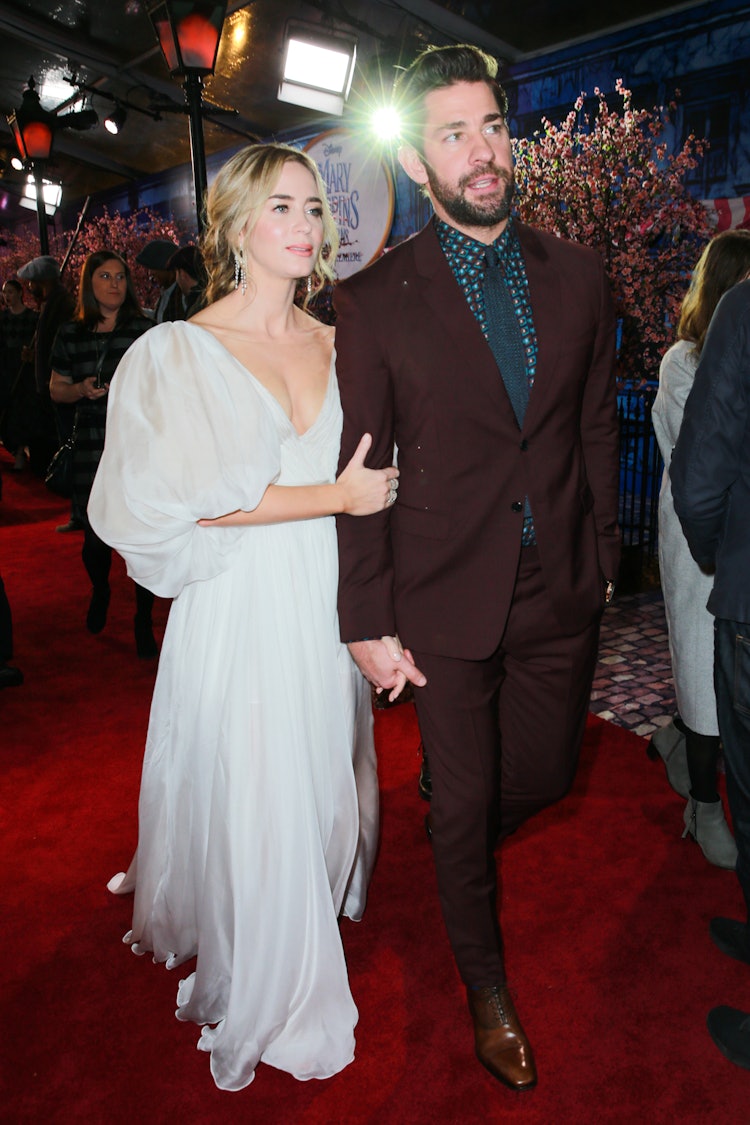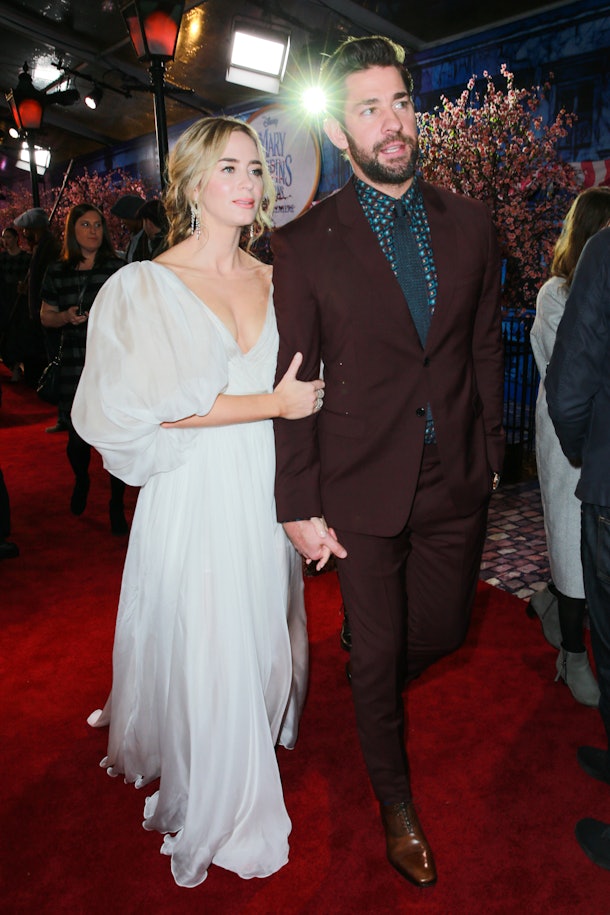 Blunt and Krasinski looked flawless walking the red carpet, and while their body language shows they might have been feeling a little overwhelmed, that doesn't mean they weren't feeling each other.
"Wow these two are tight!" Brown says. "Their fingers are interlaced and she's even holding on to his arm. Nothing is getting between them."
Ugh, nothing is getting between them! Heart melting.
3

They've got that pure look of love.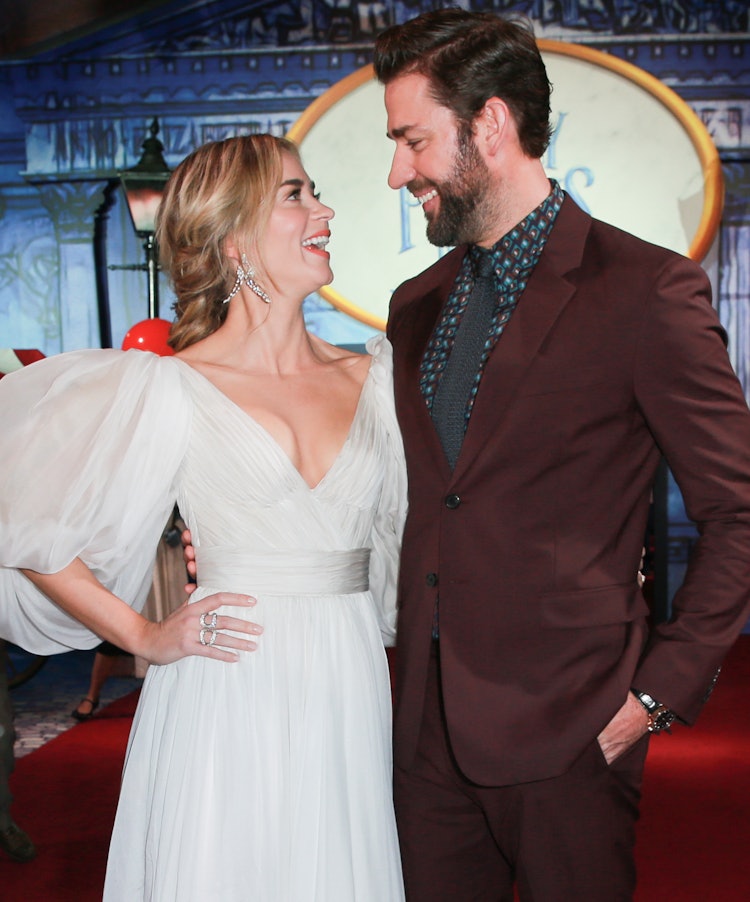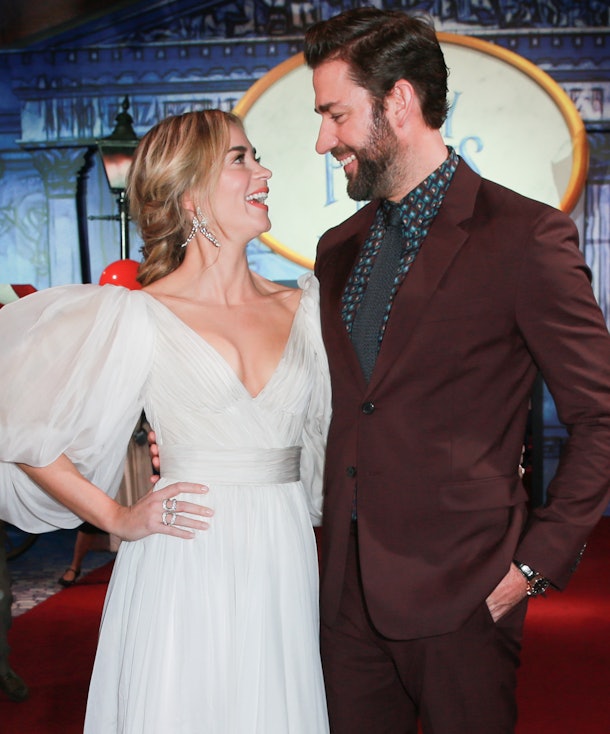 Last, but certainly not least is this gorgeous candid shot. That eye-contact! I can't breathe!
Blunt and Krasinski may be surrounded by photographers, but here, they've only got eyes for each other. "I just love how comfortable they are looking each other in the eye," Brown says. "It's hard to do unless you have real intimacy! And see how they're mirroring each other? They're really on the same page."
I know there's no such thing as perfection, but I'd like to propose an amendment to that rule and present these two as evidence. Blunt and Krasinski's relationship might just be the closest thing to perfection out there. Even in a super public and high-profile setting, they still managed to make it seem like there was no one else around. If that's not love, I don't know what is!
Source: Read Full Article