Williams challenged Barrymore to "run but on all fours" to see if she's a "true M3GAN."
Drew Barrymore, is that you?
"The Drew Barrymore Show" host dusted off her acting skills for a funny new video for her daytime talk show — and it did not disappoint. As shown in a clip posted on Tuesday, the 47-year-old transformed into M3GAN, the android from the film of the same name that has taken over the internet by storm.
For the bit, Barrymore dressed up as the life-sized doll, and rocked her now-iconic costume: a tan dress with a gray-and-white striped long-sleeve shirt under it, paired with a striped scarf, white tights and black Mary Janes shoes. And, of course, the daytime talk show host completed the look with a blonde-haired wig a la M3GAN, and creepy ice-blue contacts.
Waiting for your permission to load the Instagram Media.
Instagram Media Unavailable
But Drew's costume wasn't even the best part. The actress performed M3GAN's viral dance from the horror film, which broke the internet immediately after the trailer first dropped.
In the clip, Barrymore can be seen creepily staring down her co-host, Ross Mathews, in a hallway. "M3GAN?" he asked her.
Drew — or shall we say, DR3W — didn't reply, instead she started busting out M3GAN's routine. As she hilariously kept a straight face while continuing to dance, Mathews told her, "Hi! Cute dress."
"M3GAN has taken over The Drew Barrymore Show!" read the clip's caption.
Check out the video, above.
Waiting for your permission to load the Instagram Media.
Instagram Media Unavailable
Meanwhile, as shown in a preview for Wednesday's episode, Barrymore kept the bit going by surprising "M3GAN" star, Allison Williams, who stopped by the daytime talk show to chat about the film, by appearing as M3GAN.
"I think [the] number one rule if you are a true M3GAN is can you run but on all fours?" Williams said to Barrymore, who hilariously replied in a high-pitched voice, "Well, I don't know, you programmed me! Let's see if I can!"
Allison and the audience burst into laughter, before Drew then proceeded to run on all four toward the camera. "You're a natural!" Williams said after Barrymore returned.
When the two were then almost face-to-face, Allison told Drew that her "contacts have shifted." The camera showed Barrymore's eyes, revealing that the contact on her left eye was no longer centered.
Drew attempted to fix it, and stayed in character, even as the audience and Williams laughed. After chatting for a brief moment, Barrymore got up from her kneeling position and busted out some M3GAN moves one last time.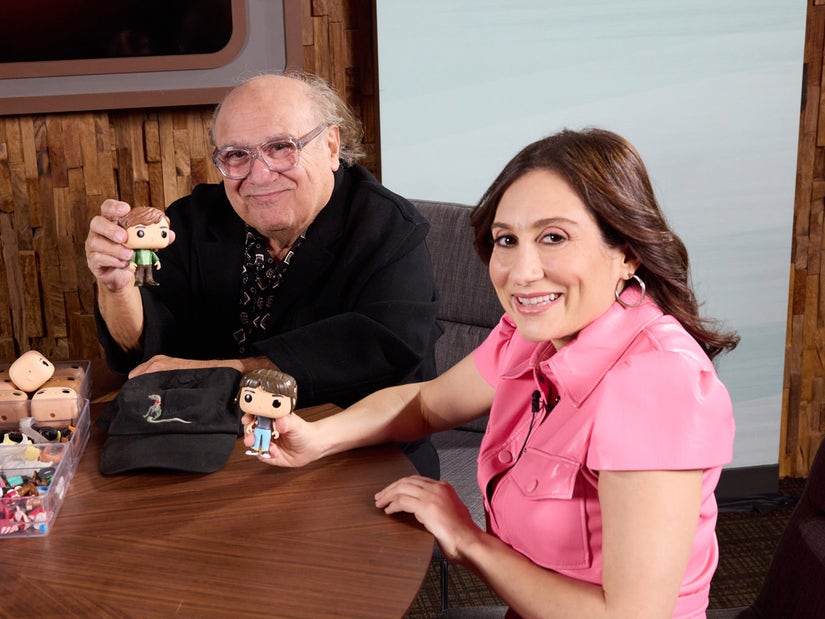 Source: Read Full Article